4 Free Methods to Convert PNG to PDF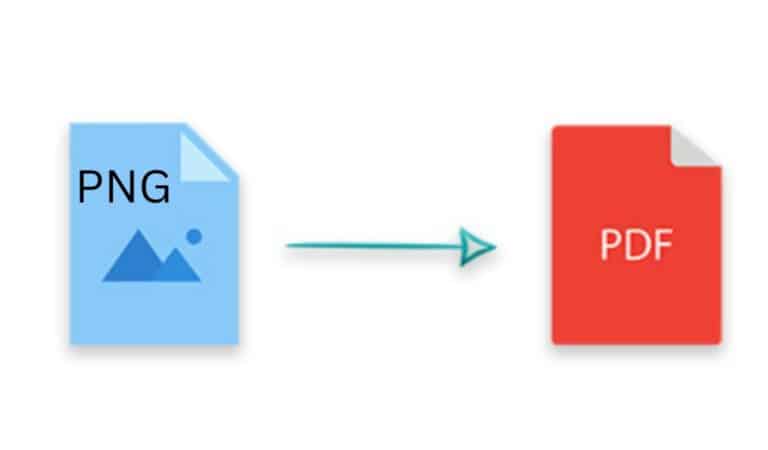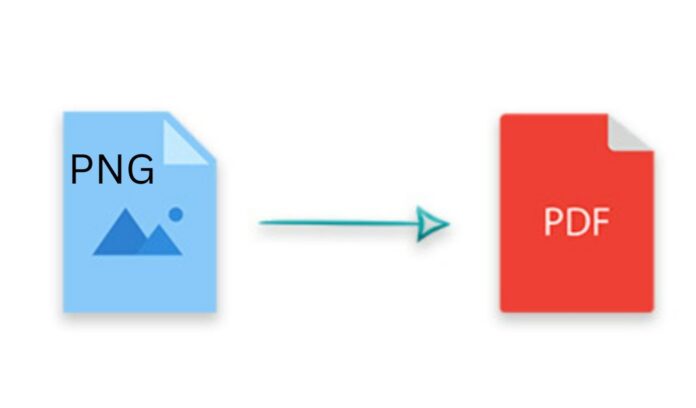 PNG and PDF are both more common file formats, and both have their own advantages. PNG supports transparent effects and lossless compression, PDF is compatible with various platforms and devices and small size. When you have many PNG images to share with your colleagues or friends, you can convert them into a PDF document. This can retain the quality of the original image in the transfer process, but also ensure the security of the file.
Then you know how to convert PNG to PDF? This article outlines how to use the built-in tools on Windows and Mac to convert PNG to PDF. it also describes how to create a PDF from a PNG image in PDFgear software, or perform the operation on the web.
How to Print PNG to PDF on Windows?
Microsoft Print to PDF is a built-in virtual printing feature present on Windows operating systems that support users to create PDFs from images without relying on any three-party programs. The following guide shows Windows users how to print PNG to PDF easily. 
Step 1. Open image with Photos App
Double-click your PNG image, it will be opened in the default photo viewer Photos app. If it is opened in another program, close it and right-click on the image, and select Open with>Photos.
Step 2. Select the Microsoft Print to PDF
When your image is open in Photos, click on the three dots at the top to open the menu > Select Print. Alternatively, press Ctrl+P on your keyboard to open the virtual printer.
Change the printer to Microsoft Print to PDF, and customize the layout, paper size, and paper margins. When everything is ready, click the Print button to save this PNG as a PDF.
Step 3. Save the Printed PDF
In the Save window that pops up, select an output location. Give the newly printed PDF a new name and click "Save".
The virtual printer only works for converting one PNG image to PDF at a time, check the third method mentioned in this article to convert PNG to PDF in batch.
How to Convert PNG to PDF with Preview on Mac?
When working on a Mac computer, you can use Preview's default image viewer to convert .png files to .pdf. Using Mac Preview allows you to easily convert multiple images at once, and it also provides some basic editing features to help you add annotations, change font size in PDF, highlight PDF, etc. to meet your editing needs.
Step 1. Open image with Preview application
Double-click your PNG image, by default it will be opened within the Preview program. If not, right-click the image you need to convert to convert and select Open with Preview.
Step 2. Export as PDF
Click File in the upper left menu >then select" Export to PDF…". 
Step 3. Save the PDF File
After choosing output folder, renaming, and selecting paper size and orientation (click "Show Details").  PDF output can be encrypted even by you.
Preview application even supports you to convert multiple PNG images to PDF at one time, you just need to select multiple images to open in Preview, and then follow the same operation as above.
How to Convert PNG to PDF in Bulk Using Third-party Software?
PDFgear is a utility that can convert images in batches and supports conversion between major image formats. It not only won't damage the image quality but also can import more than 100 images at one time for conversion. In addition to image conversion, this software also provides many other advanced features for you to seamlessly edit PDF, merge PDF, compress PDF, etc.
Step 1. Download and Install PDFgear
Visit the official website of PDFgear on your browser and download PDFgear software for free from there to your Windows or Mac device. PDFgear is clean and ad-free, please download it without any worries.
After successfully downloading and installing PDFgear desktop version, launch it.
Step 2. Upload PNG Images
Click the Convert to PDF tab on the main interface, and then select Image to PDF, the converter window will open. Click the "Add Files" button to add the PNG images to be converted to the conversion list, and press and hold the shortcut Ctrl to upload multiple PNG images at one time.
Customize the page settings and choose the storage location for the converted files.
Step 3. Convert PNG to PDF Now
Tap the "Convert" button to convert PNG images to PDF file format, and the converted PDF file will be automatically opened in File Explorer.
You can compare the original png image with the converted pdf file to check whether there is quality loss.
How to Batch Convert PNG to PDF Online?
Another easy way to convert PNG to PDF is to use online tools if you don't recommend uploading your PNG image files online. PDFgear online version can easily handle the PNG to PDF file conversion task no matter what device you are. There is no registration, no watermark, and no limitations. Whether you have several or hundreds of PNG images that need to be converted to PDF, PDFgear will works for you.
Open your favorite browser on any of your devices, it can be Chrome, Firefox, Microsoft Edge, etc. Access to PDFgear Online PNG to PDF Converter, please make sure the network condition is good to ensure a good conversion.
Step 2. Upload multiple PNG images
Click the Select Files button to upload PNG images. Besides, you can drag and drop PNG images to the page to import them.
Check if there are any missing images to add, if so, click Add Files button to continue adding.
Step 3. Download the PDF File
Click Convert button to confirm the images are uploaded, PDFgear will automatically start the conversion task.
This will take some time depending on your file size, and PDFgear will provide a PDF download package with all the images packed in it after the conversion is finished. Click the Download button to download the converted PDF to your device for later use.
Conclusion
These are the four methods on how to convert PNG to PDF, they are all proven to work. If you don't like to download any three-party software to your device, the built-in programs Preview and Photos are useful for you. If you want to experience a high-end conversion experience, PDFgear Desktop can provide you with high-quality conversion results. In addition, PDFgear is a great option for users who have lightly used PDF tools.
Subscribe to Our Latest Newsletter
To Read Our Exclusive Content, Sign up Now.
$5/Monthly, $50/Yearly