Home Safety Guide for New Home Owners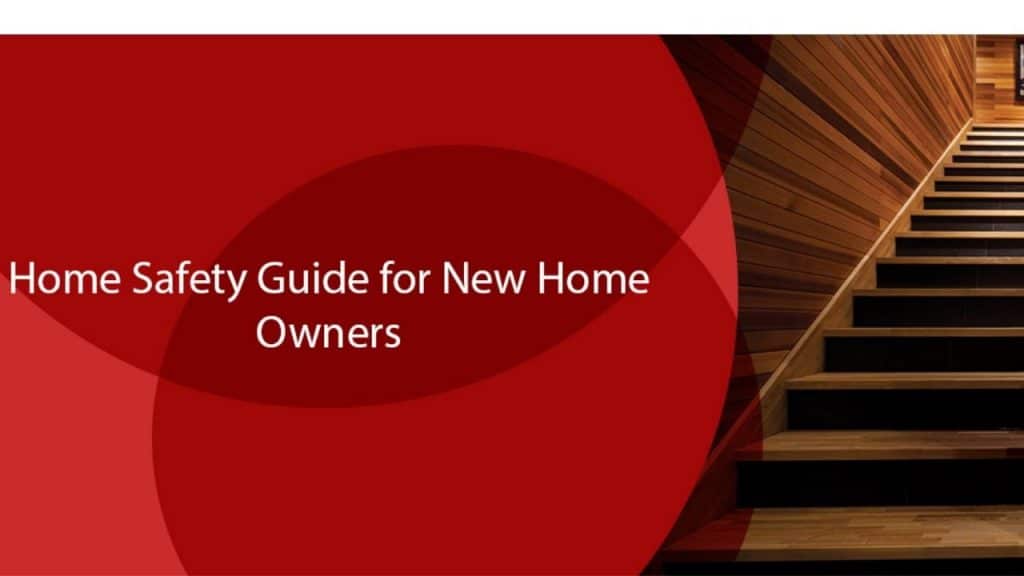 The safety of the home is one of the greatest concerns for any homeowner after they buy a new home for themselves. Your home should be a safe place to go home and relax for you and your family. Theft and intrusion not only cause the loss of valuable equipment and money but are also very traumatic events. In some cases, it can even cause PTSD. There are many steps you can take to secure your new home. However, to resolve unexpected issues, it's a good idea to first consider a home renovation plan. Here are some tips you can follow for safety.
Secure Your Doors First
The door is the main place to enter your home. Safeguarding them will solve most problems. It is unlikely that many thieves will break into your house through the door. Therefore, it is important to have a sturdy and safe door. Invest in the quality of the material, not the appearance. We recommend that you do not have a letter slot on the door. This allows thieves to easily access and open the lock from the inside. If you rent an apartment or buy it from someone who lives there, the first thing you should do is change the door lock. Other simple steps, such as adding latches and striking plates, can be even more helpful.
Make Sure the Windows Are Safe
Windows is the second most important place to watch out for theft. Make sure the window is always closed and locked. Many windows have built-in latches, but they are often unreliable. You need to keep the windows safe by using locks and key-controlled levers.
Consider a window security film for your window. Not only do they protect your home from theft, but they also protect you in extreme weather conditions such as hurricanes. The window security film prevents the glass from shattering on the floor.
In this era of technology, you can also consider sensors near windows that detect motion and infrared light. This will automatically trigger and notify you of the alarm. You can also make windows out of steel. However, if you are worried that the beauty of the window will be spoiled, you can put a thorny plant under the window.
The Garage Door Can Be a Good Spot to Get Into Your Home  
Criminals are very smart when it comes to theft. Garage doors are becoming a very easy entrance for thieves. Valuables are often stored in the garage. Even if they can't find a way to your house, they can still find something important to you in the garage. Get in the habit of locking all doors inside and outside the garage before you leave the garage. Tell other family members who use the garage these habits.
If you have a secret password to enter the garage, make sure no one can find it and only you know. Do not enter your passcode in front of your neighbors or deliverers. Smarter measures include covering windows that may reveal the contents of the garage, locking the garage door with multiple locks, and using home automation to make the garage when not in use. This involves keeping the door closed.
Make Sure Your Wi-Fi Network Is Protected
It may not hurt you, but your Wi-Fi network can put your home at great risk of intrusion. However, as Internet has evolved life has become easier and more convenient, it is also a gateway to personal information such as bank account details and credit card details. Access to this information can lead to theft.
Make sure your Wi-Fi router is secure. The WLAN also requires WPA and WPA2 encryption. You should always secure your home Wi-Fi with a unique name. Use a strong password and make sure the firewall is installed.
Keep Your Home Lit Up  
A bright home is an important factor in keeping your home safe. A bright house makes everyone in your house aware that there are people in the house. This can intimidate thieves and guide them away. Make sure the home is lit after sunset. If you don't want to spend too much money on flashy lighting, you can install solar lights.
It also reduces energy consumption and carbon dioxide emissions. You can also use the lights with motion sensors. These lights are very useful for alerting you when motion is detected. If you think you're spending too much money on home lighting, you can also use a light timer.
Remove Any Location Where Someone Can Hide
When buying a home, inspect the home thoroughly and carefully to find out where it can be invaded. Then exclude these spots. The most common hiding places are huge trees and plantations. Make sure the trees and plants around your home are tidy and trimmed. Remove all stools and ladders that can easily compromise the security of your home by intruders. Lock all gates outside your home. Don't show expensive items that attract criminals.
Final Thoughts
It is your responsibility to protect your home from intrusion. Always make sure you have the latest security systems on the market. Always pay close attention to the above tips to help make your home safer for you and your family.
Apart from keeping your home safe from intruders also make sure that you have devices to keep your home safe in case of a fire or a thunderstorm. Fires can cause a lot of damage to your home, and so can a thunderstorm. In such circumstances, you should have a fire detector and alarm, and a lightning protection plan to keep your home safe. 
Subscribe to Our Latest Newsletter
To Read Our Exclusive Content, Sign up Now.
$5/Monthly, $50/Yearly