Google Doodle's Artistic Tribute to Altina Schinasi: The Inventor of 'Cat-Eye' Eyeglass Frames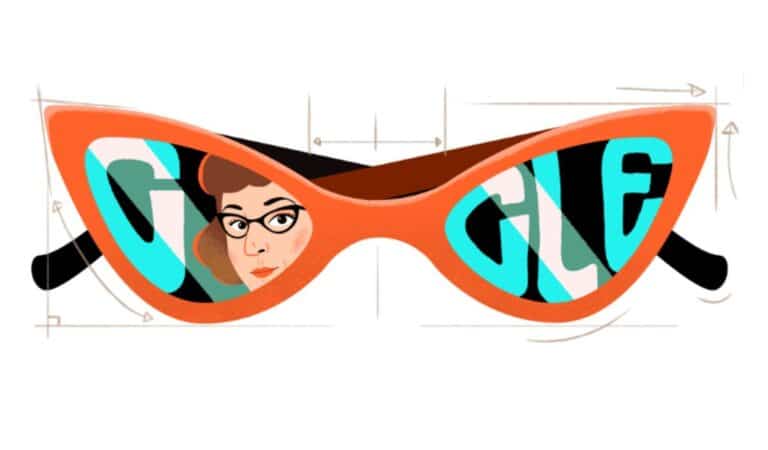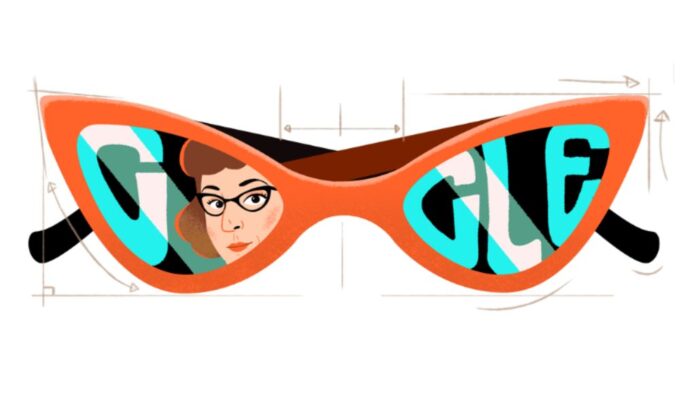 Altina "Tina" Schinasi, the remarkable American artist, designer, and inventor, is being celebrated today with a Google Doodle. She's the creative mind behind the iconic Harlequin eyeglass frame, more popularly known as the "cat-eye" frame.
But Tina's talents extend far beyond eyewear; her legacy stretches across the fields of fashion and film, touching the lives of many.
Born to immigrant parents on August 4, 1907, in Manhattan, New York, Tina's fascination with art began to blossom when she ventured to Paris to explore her passion for painting. It was a city that stirred her soul, leading her to see the world through the eyes of an artist. Returning home to the United States, she continued to sharpen her abilities at The Art Students League in New York.
But Tina wasn't just an artist in the studio; she brought creativity to the streets as a window dresser on Fifth Avenue. Her displays were more than just arrangements; they were masterpieces that caught the eye of legendary artists like Salvador Dalí and George Grosz. These collaborations shaped her perspective, fueling an artistic vision that would revolutionize the way we see eyewear and leave an indelible mark on the world of design. Her legacy is not only seen but also felt, as she continues to inspire new generations to see the world through a creative lens.
'Cat-eye" Eyeglass Frames
The spark for Altina "Tina" Schinasi's groundbreaking "cat-eye" eyeglass frames ignited when she was working as a window display designer. She noticed that women's eyeglasses seemed dull and limited, all confined to the same round shapes. Drawing inspiration from the dramatic Harlequin masks of Venice's Carnevale festival, Tina crafted unique, pointed frames that emphasized the natural beauty of the wearer's face. Starting with just paper prototypes, she developed a design that, decades later, still resonates in fashion trends globally.
Yet, this bold idea wasn't instantly embraced. Major manufacturers turned her away, dismissing the frames as too unconventional. But Tina was not a woman to give up easily. She found a local shop owner who saw the potential in her vision, and he offered her an exclusive deal. The Harlequin glasses were an instant hit, and soon, Tina's cat-eye frames became a fashion must-have for American women in the late '30s and '40s. Accolades followed, including the distinguished Lord & Taylor American Design Award in 1939 and features in high-profile magazines like Vogue and Life.
Tina's creativity wasn't confined to eyewear, though. She delved into the world of filmmaking, producing an Academy Award-nominated documentary in 1960, "George Grosz' Interregnum," about her former mentor, the famed artist George Grosz. The film even clinched the first-place position at the Venice Film Festival.
In her later years, Tina continued to leave her mark. She wrote a memoir, "The Road I Have Traveled," in 1995, reflecting on her incredible journey. Beyond that, she volunteered as an art therapist and created whimsical portrait chairs and benches she lovingly called Chairacters.
Tina Schinasi's life story is one of innovation, persistence, and a fearless embrace of the unconventional. Whether through eyeglasses, film, or furniture, she showed the world that creativity knows no bounds, and her legacy continues to inspire new generations to see the world with a fresh and daring perspective.