Get Rewarded for Your Feedback: A Guide To Finding Free Paid Surveys Online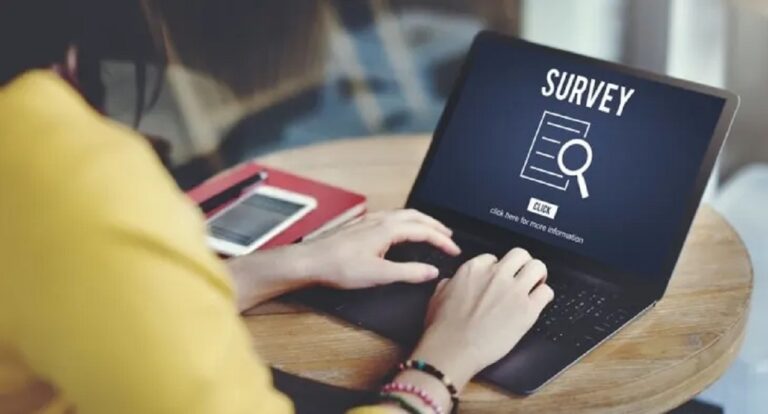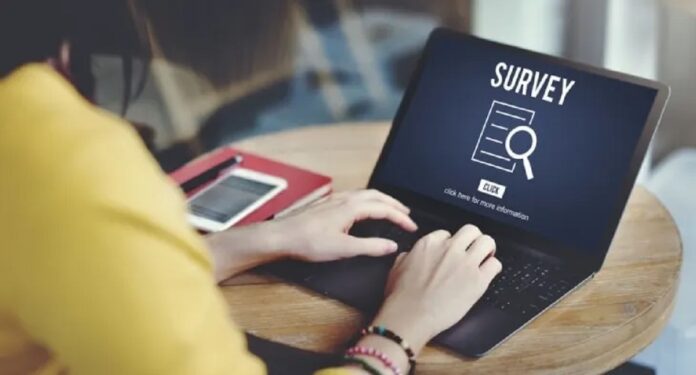 Listen to the Podcast:
Do you wish you could get rewards whenever you voice your opinion on products, services, and topics? Then it's time to take advantage of free, paid surveys online. Participating in paid surveys is a great way to earn extra income while helping companies and organizations across industries with your feedback. Not only are they incredibly easy to do, but they are also an excellent opportunity to get exclusive prizes like cash and gift cards.
You may come across opportunities to participate in free paid surveys online in various ways. For example, you could receive emails directly from survey companies or job sites or find them through special survey websites, social media, and even at some businesses' physical locations. Ready to start getting rewarded for your feedback? Read on to learn more about taking advantage of free paid surveys online!
What To Expect From Paid Surveys
Paid surveys can come in all shapes, each with different levels of complexity and reward. Generally, the more detailed the survey and the longer it takes to complete, the higher your compensation will be. Online surveys can range from one-question polls to multi-hour-long interviews. While some surveys may demand additional time and effort, they usually provide higher rewards that make it worthwhile.
Apart from receiving direct monetary compensation for participating in surveys, you may also receive coupons or discount codes you can redeem on specific websites. Alternatively, some companies may offer reward points you can exchange for cash or gift cards. 
Avoiding Scams and Low-Paying Surveys
While taking paid surveys online is a great way to make passive income, you must do your due diligence before signing up. Knowing what to look for can help you avoid scams and low-paying panels.
1. Verify the Source
Always confirm that the survey website or platform you have your eye on is legit. You should: 
Check their ratings on review sites

Search for complaints from other users

Make sure they have a secure payment method 
Taking these simple steps will ensure your information is safe and prevent you from falling victim to a scam.
2. Examine the Payment Structure
Carefully look at the payment structure to avoid disappointment when answering paid surveys online. Examine the site carefully and try to respond to the following questions: 
Do they pay in cash, rewards/points, or other incentives? 

Is the pay rate per survey or per hour? 

Are there any fees associated with withdrawing rewards or payment?

Does the platform support trustworthy

payment gateways

? 
Once you've answered your main concerns, you can decide if the site you're considering is right for you. 
2. Do a Test Run First
After finding a legitimate source for free paid surveys online, it's a good idea to test how it works before investing too much time. See how many surveys are available and how quickly you can collect payment after completing them. Experimenting with the platform will show you whether it's worth using it to make cash.
In the end, conducting thorough research and verifying this information can save you time and money in the long run. In this case, It pays to be diligent — and quite literally!
What's Next After Receiving Your Rewards?
Once you've completed your surveys and earned your rewards, what's next? We recommend making the most of your points or cash by reinvesting in yourself. Depending on the survey reward program you're part of, you can:
1. Invest in Your Hobbies
If you love playing video games, why not spend your points on a new console, a freshly released game, or an expansion pack? If you love cooking, why not treat yourself to some top-of-the-line cookware or other kitchen accessories? Reward programs offer a great variety in terms of what you can spend your points or cash on, so look around for the items that best fit your interests.
2. Save Up for Bigger Items
Although bigger, higher-quality items cost more money and require more points, they should still be attainable. You can always accumulate points from various sources gradually and eventually reach the required amount. With time and dedication, you can earn enough points to redeem your desired prize, despite the higher cost. In short, while it may take a bit more effort, it is possible to reach your goal if you stay committed.
3. Donate to Charities or Causes You Care About
Many reward systems also offer the option to donate points or rewards to charities, which can be a fantastic way to help others while still benefitting yourself. So, keep in mind this alternative when redeeming your rewards!
Conclusion
Participating in free paid surveys online is an easy way to make an extra buck. In addition, your feedback can help companies make informed decisions about their products or services and tailor them to meet the needs and preferences of their customers. With a wide range of surveys available, you can choose the ones that best fit your interests and level of commitment. All you'll have to worry about is what you'll buy with your much-deserved rewards!