5 Reasons to Enrol in a Digital Transformation Online Program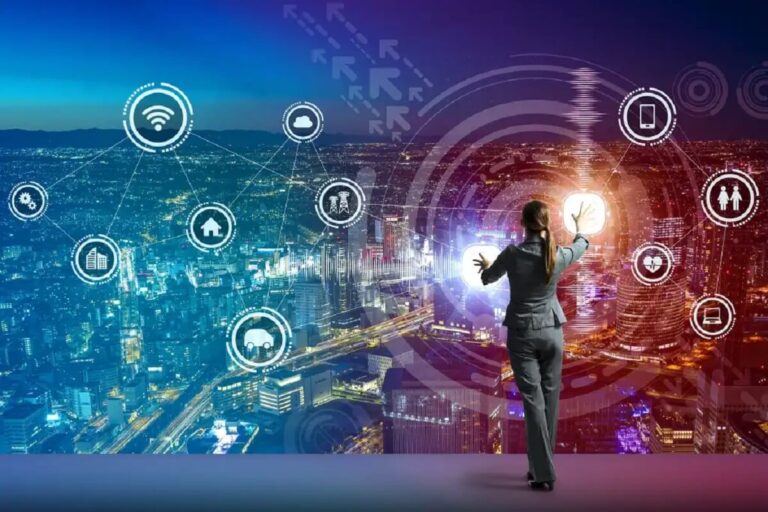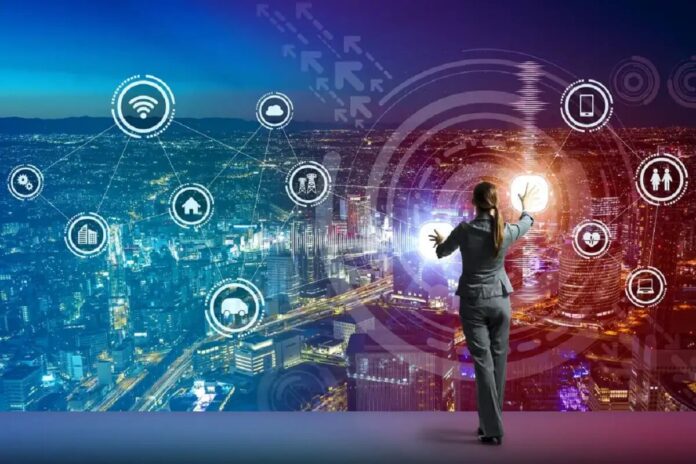 Easier access to smart gadgets is rapidly changing how people access and communicate information. To thrive in this "digital" era, businesses must embrace technology and adapt and transform their organization to meet the needs of their consumers. Success will come to businesses that ensure the necessary skills to prosper in this new era.
However, this is easier said than done, and navigating a business through digital transformation is a rather tricky task. A digital transformation online program can help working professionals lead their organizations through the process and usher in a new era.
In the following post, we look at what a good digital transformation strategy is and why one should enroll in a digital transformation program.
What is a digital transformation strategy?
As the name suggests, a digital transformation strategy is a roadmap that describes how an organization can reposition itself in the digital era. It enlists all the methods needed to apply to transform your business seamlessly and can include everything from automating redundant tasks to crafting new customer experiences from scratch.
Transformation is an umbrella term and can mean various things to different people. The business landscape primarily consists of four fundamental areas.
Business process: This refers to the processes by which the organization aims to transform its processes by embracing modern technologies. It primarily involves automation to improve business processes and decision-making.
Business model: This refers to optimizing or creating new customer experiences with the help of technology. Compared to process transformation discussed above, model transformation aims at reinventing finite areas of the business and changing how value is delivered to the end consumer.
Domain: Transforming domain refers to exploring or transitioning into a new industry to expand the service portfolio. For instance, Amazon offers web services and has transitioned successfully into a streaming service provider.
Culture/Organisation: This refers to the process of creating a cohesive and comprehensive brand experience so that the customer gets an overall better outcome. Essentially, it involves instilling collaboration into the workflow to improve the agility and productivity of the workforce.
1. Improved resilience
One of the key drivers of digital transformation is the need to thrive in rapidly changing business scenarios. There will always be new demands and contemporary trends, meaning the consumer will want better outcomes. When the pandemic led to lockdowns, businesses that had not diversified their supply chains suffered the most. On the other hand, companies that understood the importance of resilience were better positioned to face market changes.
A digital transformation program can help executives and C-suite employees understand how to be dynamic when adopting technologies and building resilience in business processes. As a result, the business can continuously improve and therefore, be better equipped to navigate uncertainty and mitigate the risk of future issues.
2. Better productivity and efficiency
The very thought of company-wide digital transformation can be a daunting prospect for employees who are used to doing things a certain way. Cultural transformation addresses everything from strategies and processes down to the very core of the organization. There is an opportunity to instill collaboration and create interdependent units that work cohesively.
A digital transformation online program is one of the best ways to learn new and innovative ways to incorporate cultural transformation in an organization. You will learn the numerous ways of improving communication within the company so that decision-making is more collaborative. Executives with proper training from this course can provide the necessary support and guidance to their peers through the digital transformation journey.
3. Resource management
Digital transformation involves incorporating tools for CRM and CMS to replace traditional business tools that enable seamless data sharing across departments. As modern technologies continue to become increasingly popular, the demand for niche skills to master such tools will continue to be on the rise too. The future of businesses is heavily built on soft skills.
A digital transformation certificate acts as proof that you are equipped with the skills necessary to handle advanced resource management. It shows that you possess qualities like critical thinking, problem-solving attitude, flexibility, stress tolerance, active learning, etc. These skills will be indispensable when companies transform digitally and embrace new technologies. You will be better positioned for roles like Data Analyst, Digital Marketing and Strategy, Process automation specialist, etc.
4. Customer interaction
Short-sightedness is one of the worst enemies of digital transformation. Instead of thinking of it to implement innovative technologies, digital transformation should be seen as a means of improving customer interaction and delivering better value that is more aligned with their expectations. Enhance your customer interaction skills by undertaking a digital transformation online program.
Businesses can use technologies to collect and analyze customer data so that they can understand the needs of their target audience. By leveraging new platforms like social media, companies can work towards improving their brand recognition. An online digital transformation certificate can help you pursue new roles more dependent on improving customer interaction. You are better positioned to create a disruption moat, enable frictionless transformation, and automate processes so that the organization provides a more cohesive experience to the customer.
5. Revenue growth
Digital transformation heavily influences financials. Businesses that have transformed even 70% report twice the revenue growth when compared to companies that are starting their transformation journey. This growth can be attributed to several factors like improved time to market, better productivity, and enhanced brand reputation.
With a digital transformation online course, you will learn new ways to generate revenue streams by leveraging the benefits of digital transformation. Using data-driven insights, you will know which departments to prioritize when creating business strategies so that you can ensure that the company progresses steadily on the transformation journey. With the right leadership and skills, it can lead to a road to achieving improved ROI.
Conclusion
Accomplishing digital transformation requires companies to be comfortable with the uncomfortable. A strategy outlines all the possible methods a business can implement to transform its processes digitally. This helps them predict, prepare, and solve any issues they might run into during the process. A digital transformation online program can help business executives prepare for the change and provide better products and services to their customers.
Subscribe to Our Latest Newsletter
To Read Our Exclusive Content, Sign up Now.
$5/Monthly, $50/Yearly