A Complete Guide to Digital Marketing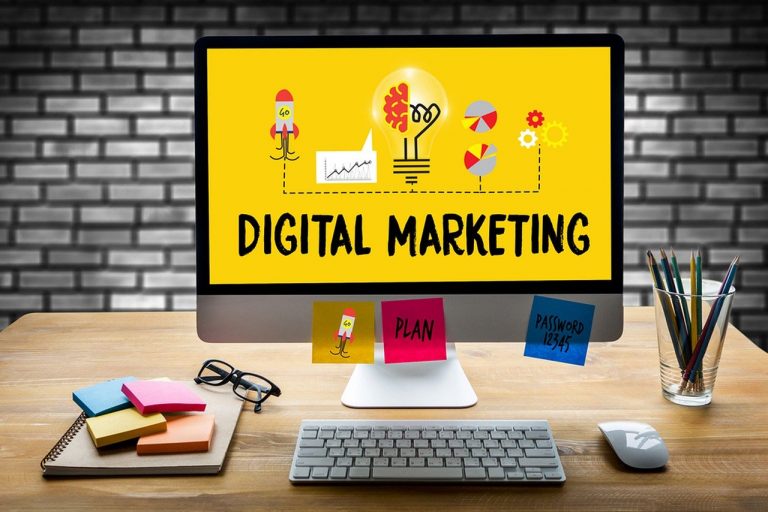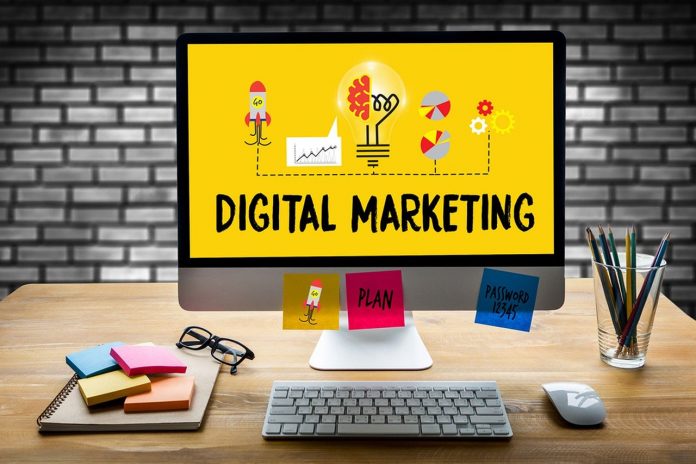 Did you know that digital marketing is one of the most effective ways to reach your target audience? According to a report by Statista, in 2017, global digital ad spending reached $209.22 billion and is projected to grow to $335.48 billion by 2022.
If you're not yet using digital marketing tactics to reach your customers, now is the time to start! In this complete guide to digital marketing, we'll teach you everything you need to know about how to create a successful online marketing campaign.
We'll cover search engine optimization (SEO), social media marketing, email marketing, and more. So whether you're just getting started or you're looking for new ideas to improve your existing campaigns, read on for all the information in a complete guide to digital marketing without skipping any part of the article.
Also, if you are interested in becoming an expert in digital marketing, check out this online digital marketing course to get in-depth knowledge of digital marketing.
About Digital Marketing
Digital marketing is a new way of online marketing such as own products, brands, companies, and services to reach consumers quickly and easily. This is the most effective technique to boost the company's awareness or service.
The essential components of digital marketing are SEO, SMO, PPC, and Email marketing which we will be discussing in the article very soon.
We focused on the traditional way of marketing, which required us to go and publish the products at the doorsteps, which was an arduous effort.
Also, by following traditional marketing, you count to cover the vast distance and promote the product or a brand.
Thus, Digital marketing fills the gap between the buyer and the seller by giving a vast space of network connection to promote the products in the name of digital marketing.
The correct aspects and tools may assist you in efficiently managing your campaign and achieving more excellent outcomes from your digital marketing.
In this article, you'll learn what digital marketing is, why it's important, how to use it, and the fundamental components of a successful digital marketing plan.
Why Does Your Company Need Digital Transformation?
One of the primary reasons to choose Digital marketing is to construct an online store or take business digitally with minimal expenditure rather than the traditional way of marketing. Traditional marketing leads you to spend on banners, booklets, TV advertising, and other unnecessary materials in digital marketing.
The following are the most important reasons to use digital marketing:
As I said before, traditional marketing is costlier than modern Digital marketing.
Digital marketing generates leads and conversions, where the growth can be observed with metrics.
We can create more income with online marketing with the tactics of conventional marketing
We can engage with the audience by targeting them with the help of demography and location, which is not possible in traditional marketing
Digital Marketing Elements
 SEO (Search Engine Optimization):
SEO is the critical component of taking your website up or down regarding several factors you should consider while promoting and optimizing the SEO customized website.
We can categorize SEO into two types:
On-page SEO
You have to work on meta title, meta description, Meta keyword, etc.
Off-Page SEO
You have to work on content marketing, sharing videos, backlinking, sharing on social media.
SMO
Search Marketing Optimization is an integral part of growing the company's visibility or event via various social media, Blogs, various news feeds, or any video sharing platform. The team working for the agency must have a strong SMO team to create more visibility online.
PPC
Pay-per-click advertising can be described as an ad in which the person will earn money whenever they click up the ad. It's described as "Money spent to take a click on an advertisement." These sponsored advertising will appear on the top head or the side of the Google front page, where the cost may vary as little as a few dollars depending on the keyword competitiveness.
Email Marketing
Email marketing is a popular marketing strategy that is an all-time favourite for any venture. It helps to connect with a collective list of customers without using traditional marketing methods.
Content Marketing:
 Content Marketing is marketing your product or service with the appropriate content or description. Using relevant and maintaining consistent posting articles on blogs and websites will create traffic, converting your products. But creating informative and relevant content without copying from another website will make your site get high on the google search engine.
Marketing Optimization:
The tool that automates your core marketing processes is known as marketing automation. This is an integral part of the team you need to create an excellent digital marketing team. This marketing optimization includes:
Newsletters sent by email
Scheduling social media posts
Workflows for lead follow-up
Monitoring and reporting on campaigns
Inbound Marketing
Inbound marketing involves showcasing the price, reviews, and usage of the products to the customer throughout the buyer's journey. Every digital marketing method described above may be used as part of an inbound marketing strategy to create a customer experience that works with, not against, the consumer. Here is some traditional inbound marketing vs conventional marketing examples:
Pop-up advertisements vs blogging
Commercial advertising vs video marketing
Email spam vs email contact lists
Digital Marketing Tools You should know:
Google Analytics:
Google Analytics is used to get the traffic report of the website. You can quickly monitor the statistics of your website using Google Analytics by understanding where you are getting the traffic, what keywords users are typing and getting inside your website.
 Google Keyword Planner:
Google keyword planner is the most effective keyword research tool on the market. To access the google keyword planner, create your own account on google. Although this tool is primarily intended for sponsored searches, keyword research can also be searched with the help of this tool.
Webmaster tool:
Webmaster, which is an online tool for web admins provided by Google. This tool assists website owners in identifying issues with their sites and may even tell you if they have been compromised with spyware.
Facebook
 Facebook is a well-known social media platform where you can connect to people from different countries and get to know what is happening in the digital world. Most recently, Facebook has given a feature to share stories and create an online business store connected with the selling option, which helps many small business owners.

LinkedIn
LinkedIn is an excellent tool for professionals and B2B businesses. It's ideal to narrow down your target demographic and contact people in specific roles.

Twitter
Twitter is an excellent tool for increasing brand recognition. It helps to reach and engage with the audience by utilizing the unique hashtag function.

Blogs
Using fresh material and SEO/keywords, blogging is perfect for indirectly advertising items and services. Several websites create WordPress, Tumblr, or Blogger to make your blog with no effort.
Here are some challenges for Digital Marketers:
Consumers connect with companies in several ways and for various purposes using a range of digital channels and devices.
You may get mail or calls or messages from many platforms, where you should know how to manage the calls and messages.
Consumers leave an extensive digital footprint in these platforms, thanks to increasing data quantities. It's pretty challenging to keep track of all that information and discover the customers' data that will assist you in making the best judgments possible.

Here is where you need robust Marketing automation and a sales team for facing these challenges.

Increasing competition – When compared to conventional media, digital platforms are generally inexpensive, making them accessible to virtually any organization of any size. As a result, everyone is vying for the attention of customers.
What strategies do you use to be successful in digital marketing?
Avoid marketing that is overbearing and "in your face."
Respond to the changing needs of your customers.
To make more intelligent decisions faster, extract value from extensive data.
Close the loop on the feedback by incorporating it into future digital marketing.
Cross/Up-Sell
People want brands they can trust, firms that know them as individuals, individualized and relevant messages, and offerings tailored to their specific requirements and preferences.
Digital is now the consumer's initial point of contact, and it's a platform where they have more control over what they see and when they see it.
Key Takeaway:
All of your online marketing activities which tend to sell or promote a business or product are referred to as digital marketing.
It includes everything from SEO and PPC to social media and email marketing. As a business owner, it's essential to have a solid digital marketing strategy to reach as many potential customers as possible.
Check out this digital marketing course which may help you to develop and implement a digital marketing business that will help boost your brand, product, services, and business in a short time.
This online digital marketing course includes SEO, PPC, social media, automation, and modules tailored to your specific needs.
So, what are you waiting for?
Get in touch with us today, and let us help you take your business to the next level by teaching you How to become a digital marketing expert!
Subscribe to Our Latest Newsletter
To Read Our Exclusive Content, Sign up Now.
$5/Monthly, $50/Yearly