The Average Cost of Moving in Greensboro, NC !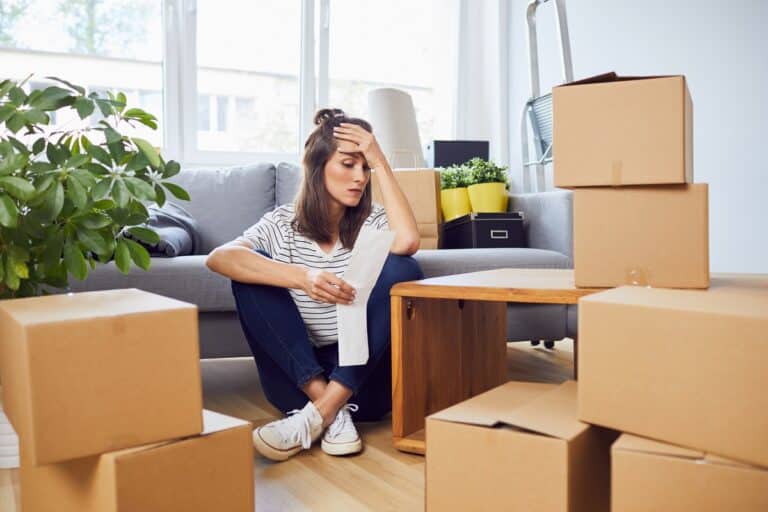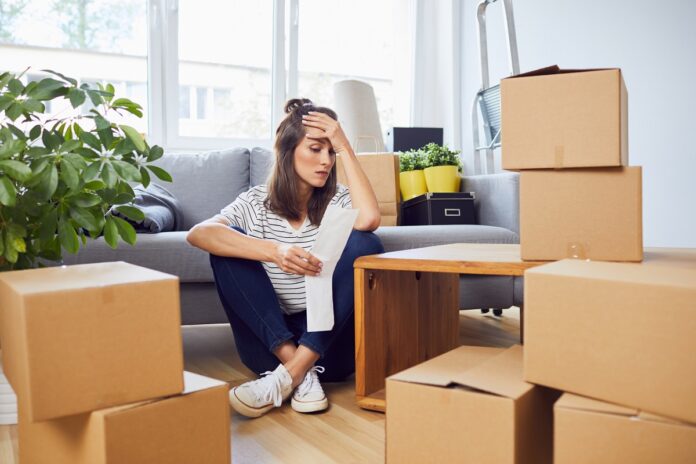 Listen to the Podcast:
Moving to a new residence may be an experience that is both exhilarating and terrifying at the same time. The expense of moving is one of the most significant factors that individuals and families are concerned about. We have compiled this detailed guide on the typical costs associated with moving companies in Greensboro, North Carolina, so that you can better plan and budget for your relocation. The city's real estate costs and overall cost of living are both lower than the state average and the average for the entire country.
In addition, Greensboro's mild climate and plethora of free outdoor parks, trails, and lakes make it an excellent location for enjoyable activities that are easy on the wallet. Living in Greensboro on a budget doesn't have to mean settling for less when it comes to the city's amenities. In addition to that, we will offer you insightful information regarding moving companies in Greensboro and the services that they provide. It's difficult to know who to trust, and the prospect of packing everything and moving is overwhelming. Miracle Movers Greensboro, NC recognizes the stress that comes with uprooting one's life. Our expert teams are here to ensure a smooth relocation from one location to another.
Understanding the Factors That Influence Moving Costs
Distance
One of the key aspects that determines how much it will cost you to relocate is the distance that separates your current home from your future one. Long-distance moves will typically cost more money than local moves within Greensboro because of their greater distance.
Size of Your Move
The cost will increase proportionately with the number of items that need to be moved. Reducing the size of your belongings before relocating to Greensboro might help you save money on moving costs because moving companies in Greensboro  often charge based on the weight or volume of your belongings.
Time of Year
The moving industry has peak seasons, which often take place during the warmer months of the year. If you are able to move outside of these peak times, you may be able to negotiate more favorable pricing with your moving company.
Additional Services
Moving companies in Greensboro provide their customers with a wide range of services, including packing, disassembling furniture, and storage options. Although you may end up saving time and effort by using these, the entire cost of your move will go up as a result. 
Breaking Down the Average Cost of Moving in Greensboro, NC
Local Moves
The amount you should budget between $300 and $1,500 for local moving within the Greensboro area depends on the size of your move and the services you need. The majority of moving companies in Greensboro base their charges on an hourly basis, with hourly fees ranging anywhere from $70 to $150 for a team of two to four "movers near me".
Long-Distance Moves
Moving from Greensboro to another state can cost anywhere from $2,000 to $7,000 on average, depending on the distance of the move. The weight of your belongings and the distance you are moving typically play a role in determining how much these expenses will be. In order to discover the best deal, it is vital to get accurate quotations from a number of different moving companies in Greensboro.
Additional Services and Fees
Packing Services: Greensboro moving companies may charge between $25 and $50 per hour for packing services. This cost includes labor and packing materials.

Furniture Disassembly and Assembly: Some companies offer furniture disassembly and assembly services for an additional fee, typically ranging from $75 to $150.

Storage: If you require storage, Greensboro moving companies may offer short-term or long-term storage solutions, with prices varying depending on the size and duration of the storage unit rental.

Specialty Items: If you have valuable or oversized items, such as pianos or pool tables, expect to pay extra fees for their safe transport.
Tips for Reducing Your Moving Costs
Compare Quotes
Request estimates from at least three different moving companies in Greensboro so you can compare their pricing and services. Make it a point to inquire about any additional costs or fees that might be associated with your move in particular.
Downsize
Spend some time clearing out clutter and reducing the size of your belongings before you move. You can save money on the cost of moving and storing your belongings if you cut down on the number of goods you need to relocate.
Pack Yourself
Instead of paying a Greensboro moving company to pack your stuff for you, you might want to think about doing it yourself. Because of this, you may be able to cut down on the amount of money spent on labor and materials.
Schedule Your Move Wisely
It is best to schedule your move for a time when there is less demand for moving services, such as during the week or outside of the summer months. You could be able to get better deals as a result of moving companies in Greensboro if you do this.
Conclusion
Before you can effectively plan and budget for your next move, it is essential that you have an accurate picture of the typical costs associated with moving to Greensboro, North Carolina. These costs can be broken down into several categories, including labor, transportation, and storage. The reason for this is that Greensboro is consistently ranked as one of the most costly areas in the United States to migrate to. If you want to bring down the total cost of your relocation, one thing you should do is make sure to get multiple estimates from different local moving companies in the Greensboro area. Another thing you should do is make sure to keep our advice in mind.
It is crucial to keep in mind that careful planning and preparation are the keys to a successful move that is also free of stress. This is something that should not be forgotten. You will be able to ensure that the move into your new home in Greensboro, North Carolina, will go as smoothly as possible if you take the time to investigate and fully comprehend the costs associated with the relocation. If you do this, the move will go as smoothly as possible. I'm keeping my fingers crossed that everything goes smoothly with your move.
Subscribe to Our Latest Newsletter
To Read Our Exclusive Content, Sign up Now.
$5/Monthly, $50/Yearly