CDC Warns Doctors of Chicago About Mpox Outbreak and Increase in Cases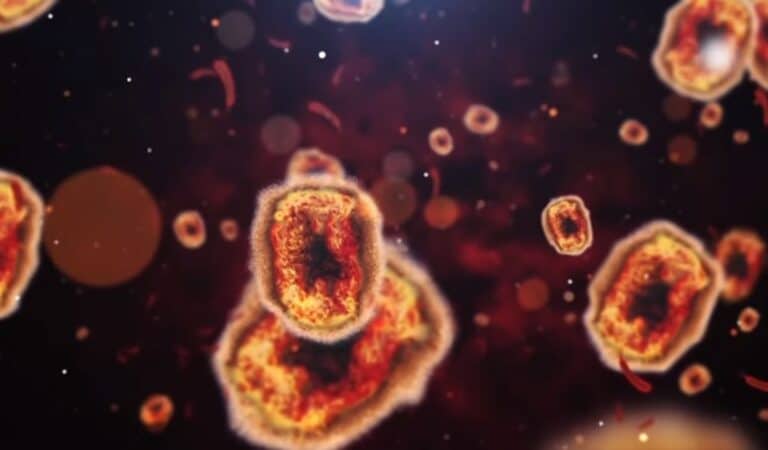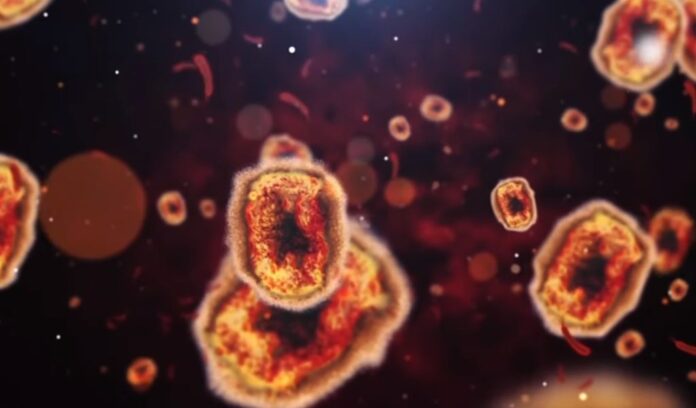 Concerns have been expressed about a potential rise in cases among homosexual and bisexual males throughout the summer due to a recent spike in mpox diagnoses in Chicago, many of them in people who were immunized against the virus and at least one in someone who had previously contracted it.
The Chicago Public Health Department announced that 20 additional instances of mpox, formerly known as monkeypox, have been diagnosed in the city since mid-April, and the Centers for Disease Control and Prevention alerted the public about the new diagnoses on Monday. Eleven of the cases were determined to be LGBTQ-related by the Chicago clinic Howard Brown Health.
Comparatively, just one instance of mpox, likewise identified at Howard Brown, was reported to the city health department in the three months prior.
Public health experts were worried that the number of mpox cases could rise in the summer, especially when gay and bi men go to Pride festivals and other important LGBTQ events. This is similar to how other diseases that are spread through physical contact happen.
Dr. Demetre Daskalakis, the deputy coordinator of the White House national mpox response, stated that "we are at risk for a resurgence of mpox" in the absence of continued vaccination and preventative efforts. Vaccines are very useful tools, even though they are not perfect.
According to Dr. Rosamund Lewis, WHO's technical director for mpox, diagnosed cases have been "increasing slightly" in eight nations over the past few weeks, including France and many east Asian nations. Most of the latest cases in France were in people who had been immunized.
Otherwise, since the peak in early August, the total number of cases has been declining.
As a result, the World Health Organization deemed the end of mpox a global health emergency on May 11.
Lewis says that since the middle of April, only 21 of the 111 countries that reported cases during the outbreak have reported any new cases. She did say that a lot of cases wouldn't get any attention.
The weekly mpox case rate in Chicago is at its highest level since early November. The United States has seen a rolling seven-day average of no more than 17 diagnoses since mid-February, according to CDC data, which is updated every two weeks.
The Howard Brown center is looking at the cases to find out if any of the new ones are linked to a cluster of infections.
Mpox Vaccination Rates are Insufficient
A spokesperson for the city's health Care department said that of the first 14 cases out of the 20 that have been reported lately, 80% were in men who have sex with other men and the rest were unknown. Information is coming soon about the six new cases that were reported on Monday.
Ten of the people were fully vaccinated with two doses of the Jynneos vaccine. Four of them had both doses injected subcutaneously, and the other four had one dose injected subcutaneously and the other dose injected intradermally. A spokesperson for Howard Brown says that one of them had chickenpox in August.
Two people were treated with the antiviral TPOXX. None of the 14 cases required treatment. All 11 cases that were found at Howard Brown were mild, and none of them were painful enough to need painkillers. Dr. Leanna Gordon, the medical head of preventive medicine at Howard Brown, said that even if the infection comes back, the vaccine is likely to make it less severe.
On Monday, the CDC said that they knew where nine of the Chicago cases had been recently, and four of them had been to New York City, New Orleans, and Mexico.
Gordon stressed how important it is for people who are at a high risk of getting mpox to get both shots of the Jynneos vaccine to protect themselves and their sexual partners.
One of our main concerns, according to Gordon, is that our population at risk isn't receiving enough vaccinations. "We'd like to see more attention given to the vaccine,"
The CDC says that more than 1.2 million shots of the Jynneos vaccine have been given to 725,000 people across the country, 90% of whom were men. The agency thinks that only 1 in 4 of the people who are most at risk, like gay and bi men and transgender people, have had all of their vaccines.
In December, the CDC said that two doses of the Jynneos vaccine cut the chance of mpox disease by 69%, and one dose was 37% effective. Next week, new numbers are predicted.
Public health experts are worried that mpox could spread more widely across the country after the International Mr. Leather festival in Chicago at the end of the month, which is a famous place for gay men to go.
According to Daskalakis, the CDC is collaborating with Howard Brown and other neighborhood partners to use the event to promote awareness and aid in the prevention of mpox.
Dr. Jeffrey Klausner, a doctor at the University of Southern California who specializes in infectious diseases, said, "We need to stay alert and promote and offer free vaccinations."
Symptoms of Npox
Mpox usually starts to show up as a rash and sores three to seventeen days after infection. Some other possible signs are:
Fever.
Chills.
Swollen lymph nodes.
Exhaustion.
Muscle aches.
Headache.
Sore throat.
National health officials in France recently stated that 16 diagnoses made after March 1 and all but one of the 19 diagnoses made this year until April 3 in the Centre-Val de Loire area were in men who have had sex with other men. Ten of the cases were in individuals who had gotten all recommended vaccinations: four individuals who had received the smallpox vaccine as a kid and a recent Jynneos dosage, and six who had received two doses of the Jynneos vaccine.
Could Mpox Return this Summer?
The mpox spread from last summer went down because people got vaccinated, got immune after getting it, and changed their behavior, especially gay and bi men.
Infectious disease experts think that mpox isn't likely to spread as much as it did last year because people already have protection from being infected and getting vaccinated.
But there are still questions about how long the protection lasts and whether gay men, many of whom said they had fewer sexual partners or even stopped having sexual relations last summer because of mpox, have gone back to how they were before.
"Everyone's work has helped bring the outbreak under control, but it's still there," Lewis said. She said that there is proof that mpox can spread both before symptoms show up and from people who never get sick.
In September, roughly 45% of gay and bisexual men who visited sexual health centers in Rotterdam and Amsterdam had antibodies against orthopoxviruses, the family to which mpox belongs, according to Dr. Marc C. Shamier, a resident in clinical microbiology at University Medical Center Rotterdam in the Netherlands.
"However," Shamier wrote in an email, "this level of immunity is not enough to stop viral circulation completely, so you can expect random clusters of monkeypox."
"Large events like annual Pride parties could increase the number of sexual contacts among people at risk, which could lead to an increase in the spread of viruses and infections," Shamier continued.
Shamier thinks that the number of cases will be lower than last year because of tests, isolating cases, and risk groups having more immunity to mpox.
Daskalakis said that the recent incidents in Chicago are "more of a call to act than a call to panic."
He said, "We have the tools to handle this." "We just have to get it done."