Inter Milan and Man City Are Set to Play in the Champions League Final in Istanbul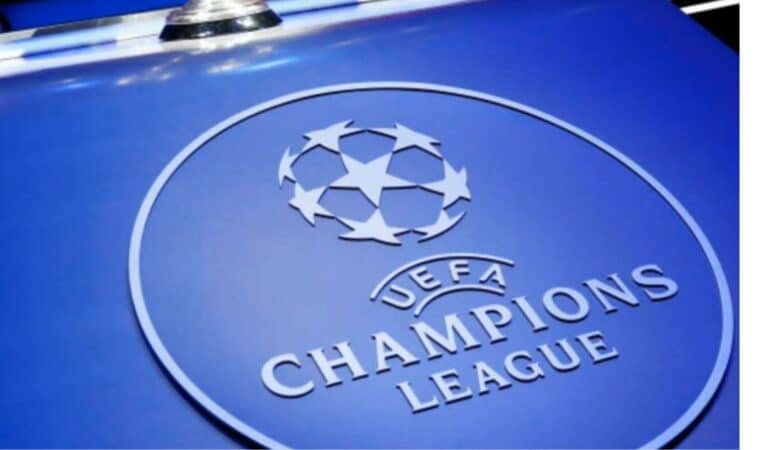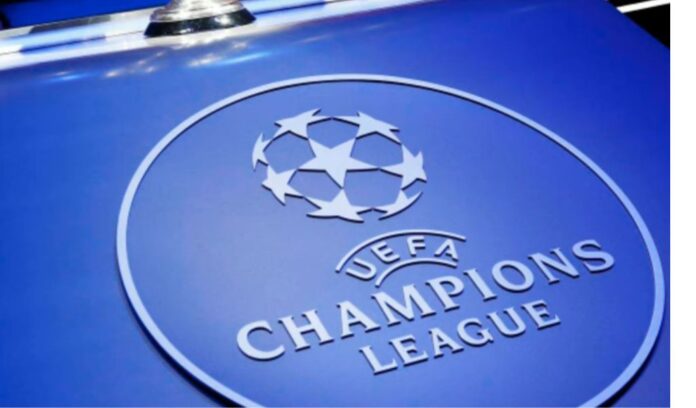 This city on the border between Europe and Asia is a good place for the UEFA Champions League final (Saturday, 8 p.m. BST, 3 p.m. ET). You can drive across the bridge from one continent to the other.
Even though it's the European Cup, the final two teams are owned by Asian investors (Manchester City is mostly owned by Abu Dhabi, and Internazionale is mostly owned by Chinese investors). This city, which was formed almost 3,000 years ago, is used to being both a hub and a melting pot. Change is a constant when you live in a place where different people, faiths, and cultures meet and mix. This may be why Istanbul has changed its name more than once.
It's still a crossroads. If you look out over the Bosphorus Strait, you might see Turkish warships following ships bringing grain from Ukraine. If you had the eyesight of a Marvel character, you could stand on the banks and see Ukraine and Russia far away. If you face west, you'll see the European Union. If you face south, you'll see Egypt and the African continent. If you face east, you'll see Syria, Iraq, Iran, and then the Gulf.
It's not surprising that Turkish Airlines, the country's national airline, says it goes to more places than anyone else. The only places that seem very far away are Australia and the Americas.
Maybe that's why so many people from outside the country have moved here. Galatasaray is the new winner, and their red and yellow pennants can be seen all over the city. Players on the team include Juan Mata, Mauro Icardi, Dries Mertens, and Bafetimbi Gomis. Fenerbahce, a rival team, has players like Michy Batshuayi, Enner Valencia, and Joshua King. Besiktas has an impressive venue that looks out over the Bosphorus and the Dolmabahce Palace, where the Sultan of the Ottoman Empire ruled. The team has Nathan Redmond, Dele Alli, and Vincent Aboubakar, who lost his job at Al Nassr when Cristiano Ronaldo showed up.
It's also the place where the last football games are played. Inter should get a lot of support from neutral fans at the Ataturk Olympic Stadium on Saturday night. They have a lot of old-timers and guys looking for a second chance, like ex-Premier League veterans Henrikh Mkhitaryan, Edin Dzeko, and Matteo Darmian, and Premier League strugglers like striker Romelu Lukaku (on loan from Chelsea). They also have Francesco Acerbi, who beat cancer twice and was an unwanted
Plus, neutrals usually love an underdog. And Man City is the clear favorite. They are 90 minutes away from winning the Premier League, FA Cup, and Champions League all at the same time. Only seven teams in the history of the game have ever done this.
Inter placed third in Italy's Serie A, 18 points behind first-place Napoli, but they did win the Italian Cup. Five of the last six Premier League titles have gone to City, while Inter has only won one league title in the last 13 years.
Pep Guardiola, City's coach, has won 11 league titles and two Champions Leagues. He is generally considered to be one of the best tacticians and people managers in recent history. As a player, he was in charge of the center for Johan Cruyff's famous "Dream Team" at Barcelona in the 1990s. Simone Inzaghi is Inter's coach. He has never won a league title or the Champions League, and many people thought he would be fired in March. As a player, he was dwarfed by his brother Pippo, who was more outgoing and intense, but not as good. (The quiet Simone still has to tell people, "Don't take my politeness for being stupid.")
Both teams' center-forwards are big. Erling Haaland, 22, is City's. He has scored 52 goals in 52 games this season. Edin Dzeko, a 37-year-old free agent who played for City for five years from 2011 to 2016, is Inter's player. He hasn't scored in 312 months and played for City for five years.
Members of the royal family of Abu Dhabi own City. Since taking over in 2008, they have spent a lot of money. So lavishly that UEFA fined them for breaking financial fair play (FFP) rules in 2014 and banned them for two years for false accounting in 2020. However, the Court of Arbitration for Sport overturned the ban because some of the charges were not proven and others were too old. They are now being accused of the same thing by the Premier League, but they still say they are innocent and "welcome" the chance to clear their names.
Inter is owned by the once-powerful Suning Corporation, which ran out of money and had to sell almost a quarter of its shares to the Chinese government in 2021. Before that, they were also found to have broken FFP. Because of this ban and Suning's cash flow problems, the company has been run on a pretty tight budget since then, with the owners selling bonds to pay off bills.
City has never lost in the Champions League. In the playoff round, they beat RB Leipzig, Bayern Munich, and Real Madrid. Inter lost twice in the group stage, but their path to the final was much easier. They beat FC Porto (though, in typical Inter fashion, they almost blew it), Benfica, and crosstown rivals AC Milan.
I could keep going, but I think you get the idea.
It's very much a battle between the newly rich (though after 15 years, you wonder if City will still be considered "new" and not just "rich") and the old teams that have fallen. Inter have won the European Cup three times, and they also won the triple in 2010. Inter is so beat up that the black and blue of their shirts seems to fit even better.
Inter kept a low profile leading up to the final. They said the usual things about "belief" and how anything can happen in a one-off game. They know they don't have much to lose. No one thought they would be here.
City, on the other hand, seemed to enjoy putting even more pressure on themselves. Guardiola said that "something would be missing" if the club didn't win the Champions League, even though they were successful at home. Since they messed up in their only other Champions League final, two years ago against Chelsea, it was strange to hear that, even if it was true. Then again, he seems to enjoy the stress.
But it's still sports. Once they cross the line onto the floor, none of the above will matter. When referee Szymon Marciniak blows his whistle, the FFP, paychecks, transfer fees, European titles, and reputations will all be gone. It will be 11 against 11, and the men on the field will have to prove it all over again.
The story hasn't been written yet. Even though it's unlikely that the Ataturk will see something like 2005, when Liverpool beat AC Milan after being down 3-0, we can't say for sure. It will be up to the players, coaches, and people in charge of the game. And, of course, the Gods of Football. They will also have their say.
Subscribe to Our Latest Newsletter
To Read Our Exclusive Content, Sign up Now.
$5/Monthly, $50/Yearly