8 Best Things To Do In Abu Dhabi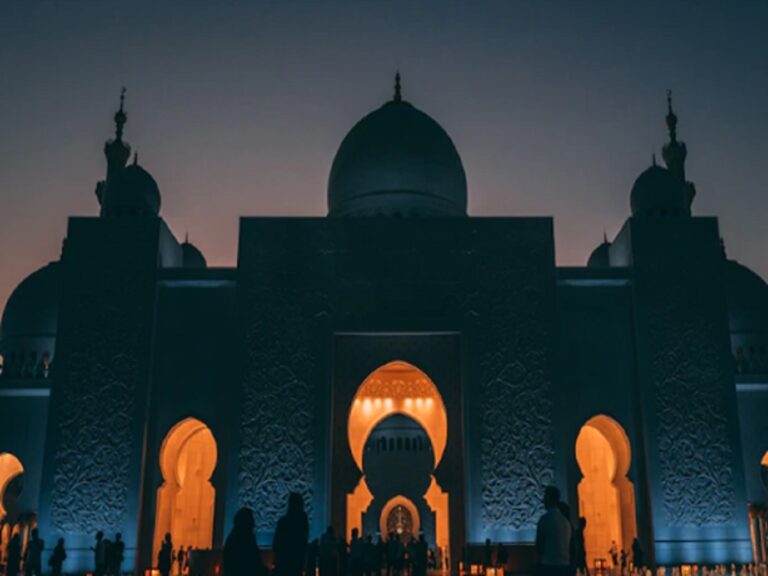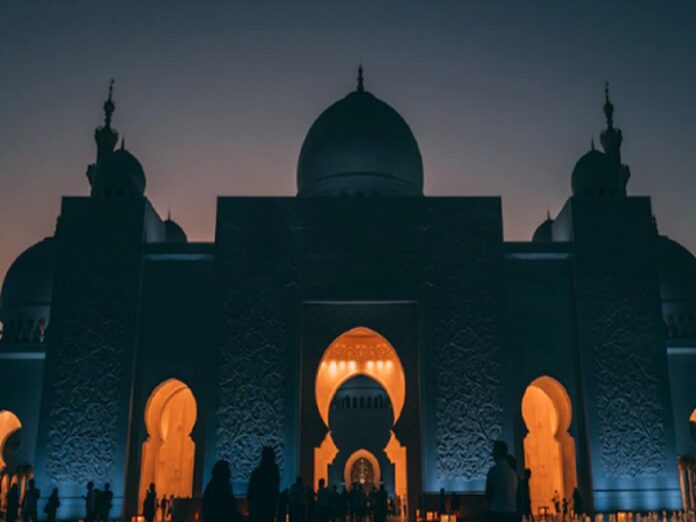 Capital of the United Arab Emirates and a beautiful waterfront city, Abu Dhabi is a well-ordered, bustling metropolis. Abu Dhabi is one of the greatest destinations in the UAE to enjoy both a beach vacation and a city break, thanks to its long coastline, which is lined with pristine white sand beaches.
Make the most of your time in Abu Dhabi with our comprehensive guide to the city's finest sights and activities. Book your ticket with air france and travel to Abu Dhabi and enjoy the vacation.
1. Sheikh Zayed Grand Mosque
The Sheikh Zayed Grand Mosque in Abu Dhabi is the city's most famous landmark and the city's most popular tourist attraction, clad in white marble.
The fusion of Ottoman and Fatimid architectural elements creates a beautiful mosque that honors Islamic architecture.
Both the inside and outside of the building were adorned with stunning glasswork, mosaic tiling, and elaborate sculptures. Muslims and non-Muslims alike are welcome in all parts (including a large collection of books) of the mosque, and frequent free guided tours are offered.
To acquire a feel for Abu Dhabi, take a tour around the city. Tours of the Sheikh Zayed Mosque and the Etihad Towers observation deck are included in this five-hour package, which includes a guide. Included in the package are transportation and hotel drop-off.
2. The Louvre's Global Culture and Art Collection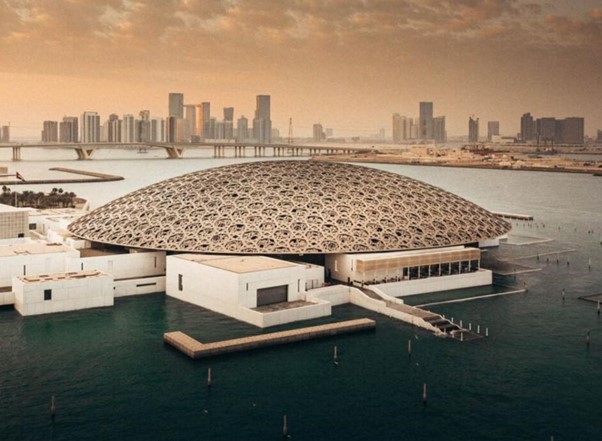 With a collection that spans more than a millennium, the Louvre Abu Dhabi is the Middle East's most outstanding museum.
From ancient Egyptian artifacts to Picasso's most renowned works, this museum has something for everyone, and its modern architecture is enough to make you want to come just to see the halls beneath a big silver dome.
There are also numerous important temporary exhibits held each year in addition to the 12 galleries of the permanent collection.
3. Canoe Eastern Mangroves of Abu Dhabi
To experience a different side of Abu Dhabi's steel and glass facade, go into the mangrove woods that still rim the islands that jut out into the Gulf of Oman.
Kayaking trips range from 1.5 hours to 3 hours in length, accommodating paddlers of all skill levels and ages.
The Eco Tour is a great way to learn about the mangroves' critical ecosystem while also getting to see the final remains of the city's trees. If you're looking for a really unique experience, sign up for a night trip and glide through the mangroves at night.
4. Sandy Beach on Saadiyat Island
Saadiyat Island is one of Abu Dhabi's most popular spots for sunbathers. There is a nominal charge for beachgoers to access Saadiyat Beach, which is a long stretch of white sand on the island's western side. There are lifeguards on duty, a café serving beverages, and a large number of sun loungers and umbrellas available. Beachgoers may hire kayaks and windsurfing equipment for a day of fun in the sun.
Hawksbill turtles lay their eggs in the protected dunes that surround the beach. As a result, the beach area is protected from any intrusion by an elevated wooden boardwalk.
On the north shore of Saadiyat Island, the Saadiyat Beach Club is a private members-only resort. A day ticket lets you use all of the beachfront amenities, such as the pool, restaurants, and lounges, for the day.
5. Ferrari World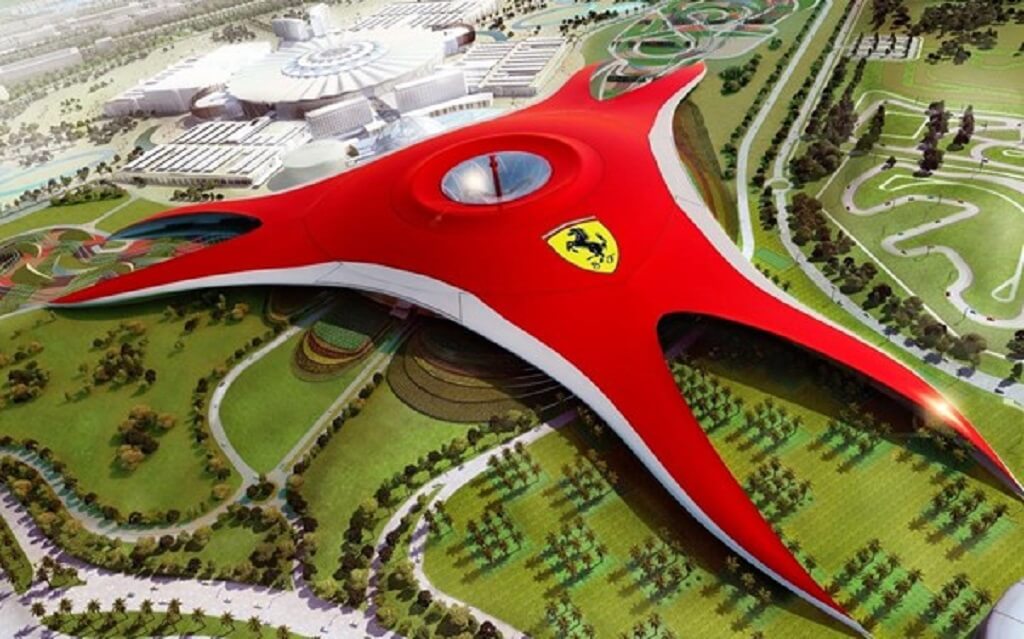 A must-see for thrill seekers and families alike, the Formula One World Championship Theme Park in Abu Dhabi brings the excitement of Formula One racing to the emirate.
Flying Ace's roller coaster clocks 120 kilometers per hour on a 52-meter loop, so thrill-seekers may try out their newly taught driving abilities on the Junior GT circuit (the tallest in the world).
True car geeks may also take a tour of the Ferrari plant and participate in a knowledge quiz show using Ferrari models from 1947.
6. Water cruise
On the sea, you'll get the greatest views of Abu Dhabi's glistening skyscrapers. As you sail out of the marina, you'll be treated to stunning vistas of the city's skyscrapers.
There are a variety of tour companies that cater to a wide range of budgets. Itinerary island hopping trips are quite popular throughout the day, and they provide a relaxed way to visit the highlights. They involve spending time on the beach and snorkeling around the bay's islands.
If you want to watch the city lights come on as the sun begins to set, take a sunset or evening meal tour.
For those who want a more intimate experience, pearl diving cruises are also available in the mangroves of Abu Dhabi.
7. Yas Island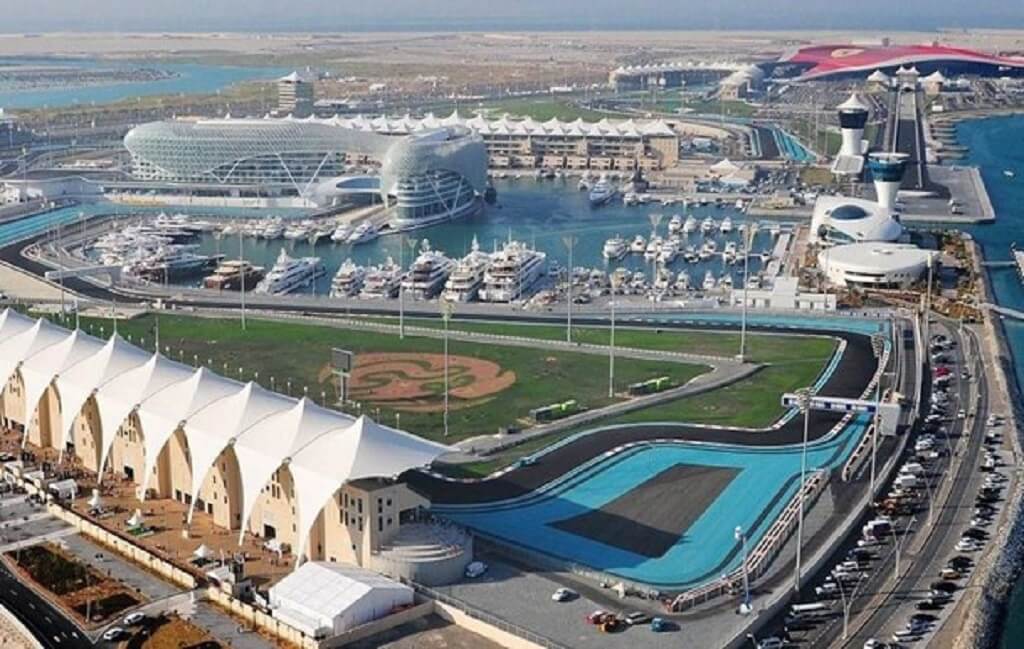 To spend a whole day on Yas Island, go to Yas Beach. Day permits here provide beachgoers access to a wide range of amenities, making it ideal for both families and groups of friends looking for a relaxing beach day.
In addition to a huge swimming pool area with cabanas for rent, there are lots of sun loungers and shades for lying on the sand, as well as other spots to relax off the beach.
Kayaks and other water sports equipment may be rented at the beach's water sports offices, and lifeguards are on duty all day.
8. Warner Bros
Warner Bros. World, the newest theme park on Yas Island, is devoted to the heroes and villains of cartoons, movies, and comic books, and has attractions centered on these characters.
One of the main attractions for families is the fact that there are six "lands" all under one roof (the whole theme park is air-conditioned).
All ages may enjoy the rides at the theme park. Children will enjoy Bedrock and Cartoon Junction, while older guests will enjoy the thrills and spills of Gotham City and Metropolis, which include roller coaster-style thrills as well as interactive 4D material.
Subscribe to Our Latest Newsletter
To Read Our Exclusive Content, Sign up Now.
$5/Monthly, $50/Yearly