A Definitive Look Into Cerner Software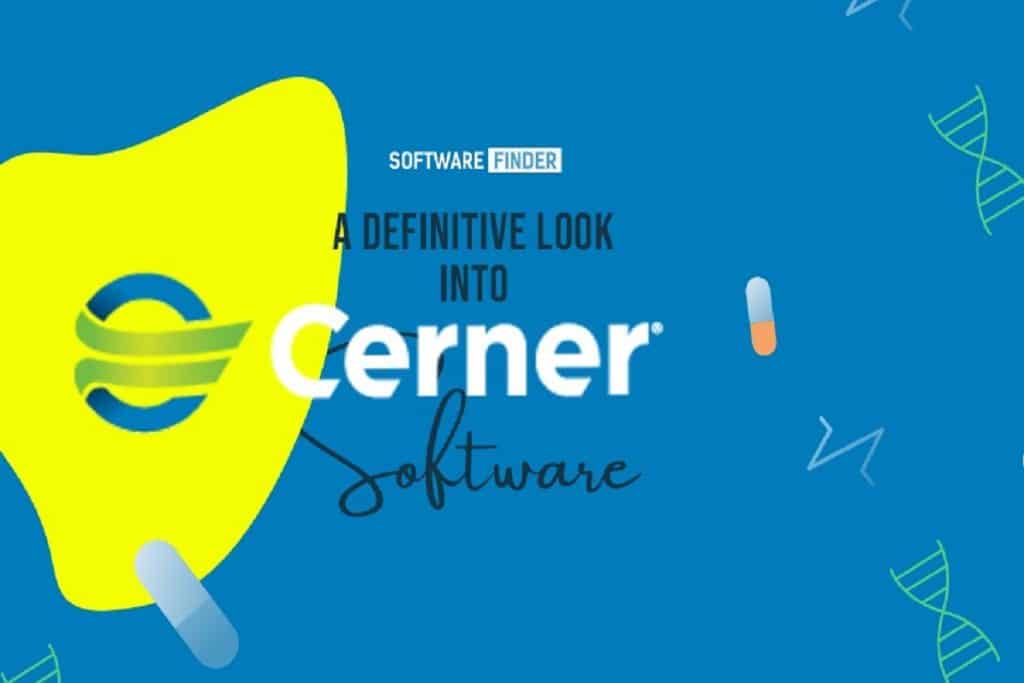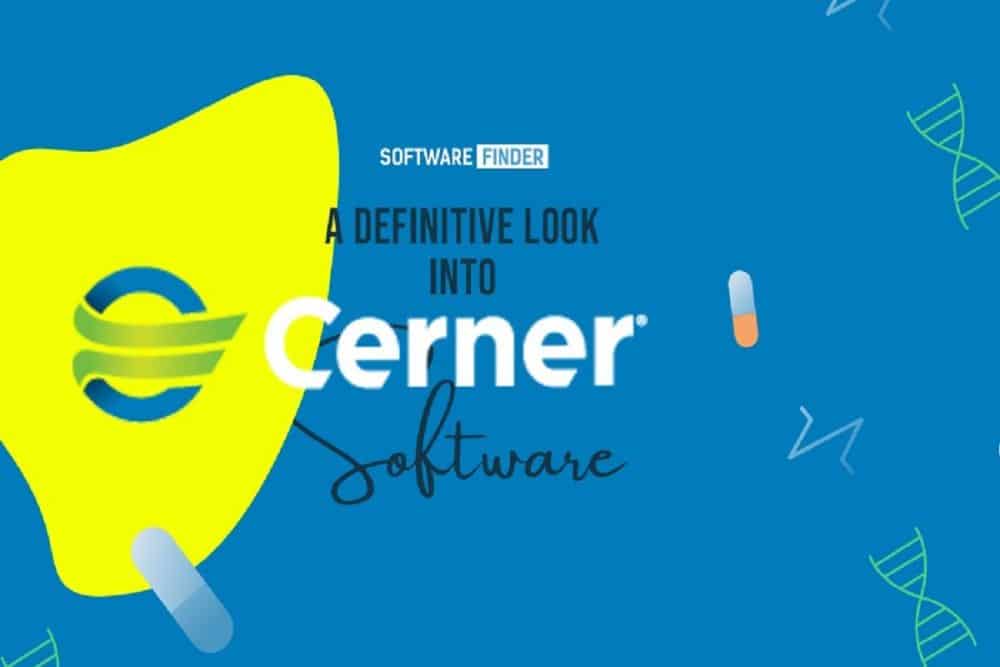 EMR selection demands exploring the solutions by focusing keen attention on the features. The same is the case for Cerner software. However, it is a time-consuming task. It demands visiting the website, scheduling a demo, and reading the reviews of EMR software.
You can only learn about all the vendor's capabilities by exploring them in context to these three aspects. And here, we have cut you some slack by undergoing this troublesome task for you. This article is all about the features, tools, and services of the Cerner EMR system.
Most people get confused between Cerner vs Epic during the EMR selection process. We hope this article will help with that, too, as we took a prompt glance into Epic EMR. So, let's dive into the finer points without further ado.
Cerner EMR
Cerner Software is a top-of-the-chart EMR system, one that truly understands the issues healthcare organizations are faced with. The vendor knows how critical it is to deliver care services consistently and progressively. Thus, it upgrades all its features continuously.
Moreover, the platform focuses on delivering promised IT-delivered services to a range of medical practices. Therefore, it is inclined to provide best-in-class and end-to-end intuitive services to handle the most pressing and tiring healthcare challenges.
Cerner's commitment and dedication bore fruit in 2021. The KLAS report shows that the system won the first rank as the best behavioral health software and global acute care solution. It maintained an unparalleled position in the industry even amidst the pandemic outbreak.
Unprecedented Services of Cerner EHR Software
Revenue Cycle Management:
The financial, operational, and clinical aspects of practices work simultaneously with Cerner. The RCM services of this innovative solution cut down clinical expenses and improve clinical profitability. In addition, it provides medical professionals with value-based payment models.
It comes with a single patient database to reduce duplicacy errors. Also, it improves the financial health of clinics by performing financial analysis and helps make sound business decisions. Cerner handles the A/R-related tasks within days instead of weeks.
User-centric Support:
Cerner is known to provide user-centric support services. It enables practitioners to stay updated and lets them move with current market trends. Not only does it upgrade its services, but it helps providers get used to them with endless support to improve the continuum of care.
The support services of this flawless EHR are available 24/7. The responsive support desk of Cerner Software professionally handles all queries of the healthcare providers with fine detailing. It leverages modern technology to process all issues with the utmost care, leading to an improved satisfaction rate.
Cerner EMR Reviews
Instead of sharing full-fledged reviews of Cerner EMR software, we compiled a list of its benefits and limitations. Overall, the platform enjoys a 75% customer satisfaction rate. So let's see what users like and dislike about this market-leading EHR solution.
Benefits:
Certification: Cerner software proudly offers ONC-certified services. This certified electronic health records solution follows standardized APIs and supports multi-factor authentication standards.
Boosts Patient Confidence: Its patient-centric services grasp patients' attention. The patient portal it features gives complete visibility to users in their treatment process. It boosts their confidence in the delivered services. Also, it helps with patient engagement.
Reduce Clinicians Burnout: Cerner EHR significantly reduces clinicians' burnout by providing innovative administrative tools. This comprehensive solution offers a user-friendly interface and impressive dashboard to enhance physicians' efficiency and productivity.
Shapes Patient Experience: This is entirely linked with patient encounters and communication. Cerner EMR system ensures meaningful patient interaction by featuring automated tools like clinical charts and voice recognition. It supports an innovative and secured communication tool.
Implementation Support: The remarkable solution provides wholesome technical assistance during implementation. Its prime consultation services ensure clinical staff is fully accustomed to how the software works. It helps them adopt the new EMR system effortlessly.
Strategic Planning: The strategic approach of Cerner EMR towards care practices works wonders. The vendor strategically handles the emerging demands and complexities by coupling them with pro-grade technology.
Limitations:
Excessive Clicks: At times, the software becomes difficult to operate. Unnecessary clicks are needed to access some of its services, affecting clinical effectiveness. It makes a particular action hard to perform.
Learning Curve: Even though Cerner offers assistance via implementation and ongoing training services, it isn't easy to learn. It has a high learning curve as it is designed on advanced IT-driven technology.
Cerner software Demo
Cerner software, just like Epic and other EHR vendors, offers a free demo. The demo facility is available on the vendor's official website. It works as a definitive guide for care providers interested in getting a practical insight into the system before implementing it.
Cerner EMR Pricing
It is essential to consider what Cerner EMR pricing says about it. The pricing plans of this value-based healthcare solution start from $25 per month. Moreover, it applies monthly subscription models. For current pricing details, contact the vendor.
Prompt Glance Into Cerner VS Epic
About Epic:
Epic is a fully embedded EHR solution offering services for various medical specialties. This integrated software offers intuitive tools for managing clinical procedures. It handles everything from patient check-ins to claims management and performance reports generation.
It automates the financial processes from bills to claims processing and more. This solution aims to simplify clinical operations to reduce physicians' burnout. Epic also offers highly responsive 24/7 customer support service and a free demo facility.
Differentiating Points:
The worth considering points that are the highlights of cerner vs epic EMR topic are: 
Epic enjoys an 85.9% customer satisfaction rating, whereas Cerner has 75% user reviews.
Epic Care offers a more friendly and impressive user interface.
Epic EMR covers 31% of the market share, followed by Cerner's 25% market share.
Cerner wins the point when it comes to under-budget implementation services.
Cerner offers live support services while Epic doesn't.
Final Thoughts:
Cerner Software is a progressive healthcare software that acts as a one-stop solution. The amount of market share it holds shows users highly trust the vendor and rely on its services for good. The way it manages the financial perspective of clinics is out of the norms.
But, when it comes to Cerner VS Epic, both solutions have competitive edges over the other. For deciding which one is good for you, try comparing their reviews, user satisfaction rate, and the services, they offer in a real-time situation.
Subscribe to Our Latest Newsletter
To Read Our Exclusive Content, Sign up Now.
$5/Monthly, $50/Yearly