Meditech EHR – Features, Demo, and Reviews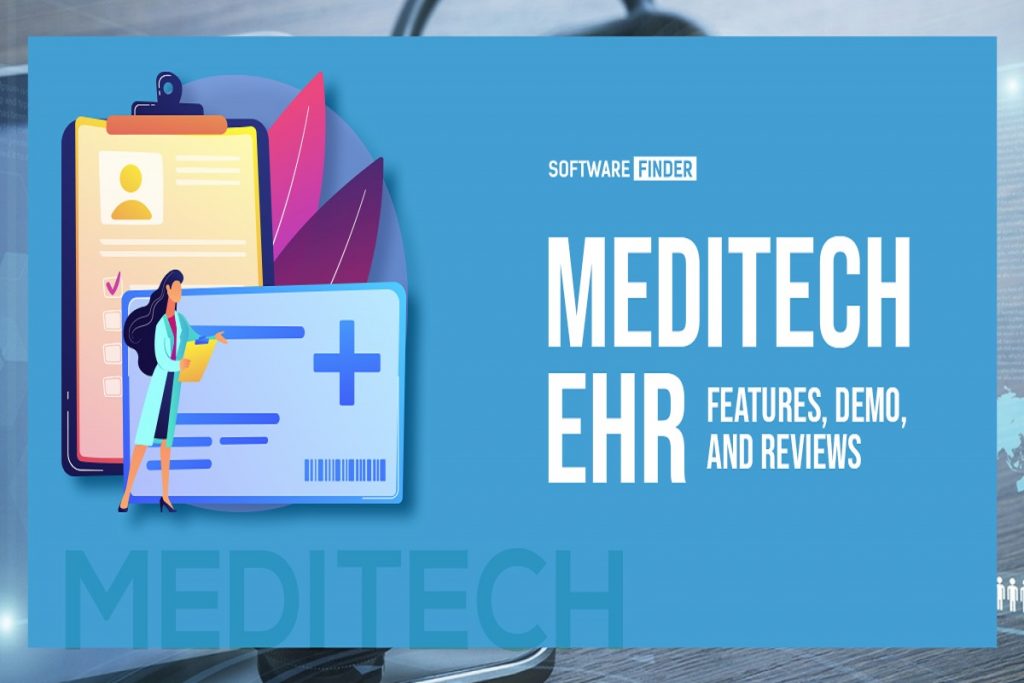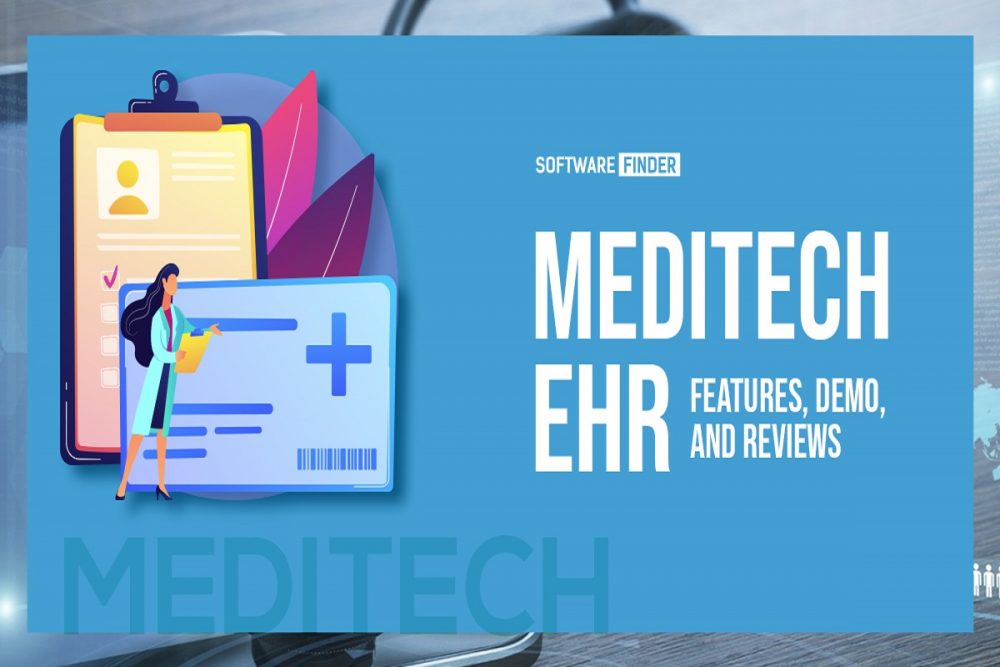 Being a medical practitioner, you must know that it is unlikely to succeed without an effective EMR system in place. Organizations must invest in a medical procedure that is suitable for their specific needs. Meditech EHR is a substantial piece of medical software. We present a comprehensive evaluation of Meditech EHR Software to help you choose whether this is the best system for you.
Meditech EMR, founded in 1969, is an industry leader centered on making medical practitioners' lives more manageable. Electronic medical records, interoperability, telehealth, population health, patient engagement, and revenue cycle management are part of the comprehensive portfolio of solutions. These services are available to doctors and nurses from various medical specialties, including behavioral health, oncology, and ambulatory care. In addition, cloud-based accessibility avoids the need to buy expensive hardware.
Meditech EHR Features
Virtual Assistant
Meditech's Expanse virtual assistant, which eliminates the need for a real one, is a revolutionary feature. Using this technique, you can use your voice to retrieve whatever information you need. Expanse was built using the same artificial intelligence technology that drives cell phones. As a result, it functions similarly to virtual assistants on mobile devices that we are accustomed to utilizing.
You can request a patient's vitals, most recent blood pressure reading, and treatments without using your screen at all. Because Covid-19 bacteria may survive on surfaces for days, this tool is handy. Expanse virtual assistant serves as a touchless technology in such a circumstance.
Consent Form for Patients
Health forms are necessary because they typically entail informing the patient about what you intend to do, gathering information about their health, and obtaining consent. Patients can use the Meditech EHR software to digitally access consent forms and read them at their leisure before signing them if necessary.
Because you can have patients examine and sign their documents before their visit, this technology saves you time during your consultation. Overall, you and your patient will benefit much from this feature!
Patient Engagement
Patients can use Meditech's MHealth app on their mobile devices to properly monitor their health. In addition, patients can use this software to update their medical records immediately from their smartphones. You can sign consent and check-in paperwork before appointments to reduce waiting time.
Patients pick who has access to their medical information in their family or circle of friends. They can also plan physical and virtual appointments, receive alerts when new records are available, and check and pay for bills online. Furthermore, they can connect their fitness trackers to the portal for regular health monitoring.
Remote Accessibility
Because this effective EMR software is housed in the cloud, you can access it from any location and at any time. In addition, Meditech is specifically housed on Google cloud, which has shown to be more inventive and cost-effective than its competitors.
The top EMR system is accessible via any internet-connected device (laptop, mobile, personal computer, tablet, and smartwatch). In addition, you can provide virtual consultations to patients thanks to the cloud-based server.
Patient Portal
Another significant feature of Meditech EHR software is the patient portal that helps you communicate with your patients. Patients, for example, can use the patient portal to access their medical records, schedule appointments, and see lab test results. They can also use this feature to pay their bills.
The patient portal also sends automatic reminders to patients before each session, reducing no-shows and increasing revenue for your clinic. Patients can also take control of their health by obtaining access to treatment programs and educational resources.
Customizable Templates
You can select your template from various options in Meditech EHR software, which assists you in choosing the best template for your needs. You can also change and edit templates to suit your needs. Templates are invaluable when optimizing your documentation process. During the Meditech EHR demo, you can view the templates library.
Telehealth
Due to the Covid-19 pandemic and the ensuing lockdown, several medical clinics lost patients and suffered financial losses. On the other hand, medical practices might continue to operate using Meditech's Telehealth feature, which allows you to set up virtual video conferencing.
You may book consultations digitally with the help of Telehealth capability, and your patients can attend them from the comfort of their own homes. Overall, telehealth is an excellent substitute for in-person consultations, and you can browse through it during the Meditech EHR demo.
Meditech EHR Pricing
Pricing for Meditech EHR Software is not made available by the company. You can, however, contact the seller through the website to obtain a quote. The cost of an EHR model is determined by various criteria, including specialty-specific features and the number of physicians in the setup.
Meditech EHR Demo
Meditech EHR software also offers a free demo that you can avail of. The demo helps you browse through Meditech EHR features to decide whether they fulfill your practice requirements or not. According to Meditech EHR reviews, the demo influences your final decision as it helps you explore and dig deeper into the software rather than just reading about it.
Meditech EHR Reviews
Pros
The user interface is both intuitive and visually appealing. Furthermore, consumers find it straightforward to teach their employees how to use the system's functions.
Even when numerous devices access it simultaneously, the software remains adaptable and does not slow down.
The EHR Software makes it easier to take notes, and practitioners can retrieve them with a few clicks.
Cons
There are only a few customizable features available. As a result, some users must rely on generic templates for their specialty.
Medical software is prohibitively expensive for small facilities and solitary practitioners.
Concluding Thoughts
If Meditech EHR Software meets your needs, it is a fantastic investment for your medical business. Unfortunately, we cannot respond to that query as we don't know your practice details. Before the Meditech EHR demo, you should develop a list of your requirements. Then, you can analyze the software during the demo to determine whether it meets your needs.
Furthermore, we propose that you read Meditech EHR reviews on numerous websites so that you can better examine the program and make an informed decision for your healthcare setup.
Subscribe to Our Latest Newsletter
To Read Our Exclusive Content, Sign up Now.
$5/Monthly, $50/Yearly