Best Practices for Creating an Effective Call Centre Script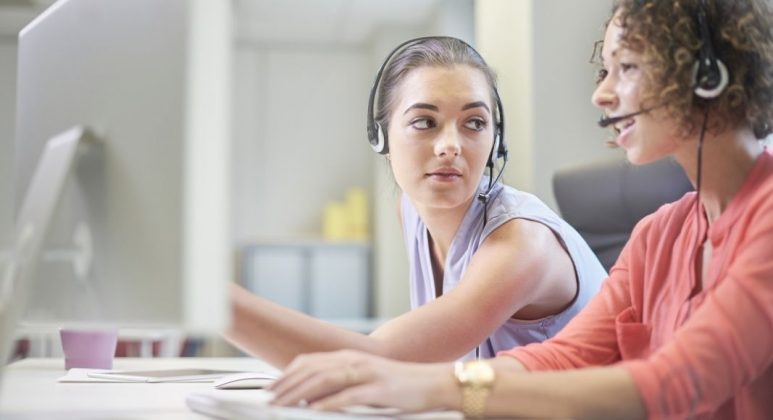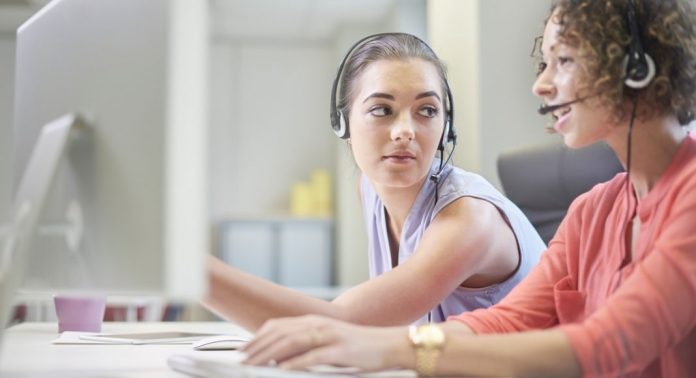 Call scripting has proven to be not just very useful but valuable. And it´s no wonder why it´s always been used in outbound call center services. The advantages of scripts are not far fetched; from helping to improve the efficiency of your agents and helping you to make more sales to keeping agents on message, scripts do help to achieve a desirable result, and this points to why call centre scripting must be effectively maximized.
If you've been looking for a more efficient and quicker way to handle calls, call center services can help you out as it has the potential of keeping the call center team effective, accurate, and unified, and just as it helps you avoid customer churn, it's also effective in guiding your agents on how to handle a call that goes wrong.
Nevertheless, getting the most out of your call centre script is important, and this validates why it's weighty to adopt the best practices to create effective and interactive call centre scripting.
Tips 

to assist 

you to get

the foremost 

out of Your Scripts
1. Read your scripts over and over again
You must read your scripts several times until you're sure that they're perfectly fine. As you're reading the scripts, you should ask yourself questions like; is it hard to understand? Is it disjointed?
Does it sound conversational? Does it sound friendly and not harsh? You need to ensure that your scripts are very natural; whether you're handling customer inquiries or making outbound calls because no donor, client, or prospect loves to be fed with a piece of information that is scripted.
2. Plan for whatever may come up
When you're making scripts, be wise to offer some customizations because sticking to the same thing may be reckless. Whether you use a call scripting software or whatever modality you opt-in for your call centre call scripting, the simple question you should answer is — can your agents handle calls that go off-script?
This is one of the eventualities you'll have to plan for and to beef up the professionalism of your calls and reduce slip-ups, make sure that you brace up your team to not just speak immediately, but to give a few seconds to ruminate on their response, and you can foster this by keeping your lines varied between different scripts.
3. Avoid overcomplicating things
There's no way your calls will be effective if they're too varied or hard to understand. Yes, it's a good thing to infuse some versatility in your scripts as mentioned in the previous point but, you must be able to achieve a fine balance here. Versatility is a great idea worth experimenting but you must do that cautiously.
4. Put yourself in the shoes of your prospect, client, or customer
You should have a proper understanding of what it means to put yourself in the shoes of your prospects or customers. What do you believe they will be longing to hear?
Sure, they'll be seeking information and they'll have questions they need to ask. But, can your scripts effectively deal with objections?
In creating some of your scripts, there are some questions you should ask yourself and they include;
Do I have some information that my customers don't have access to at all?
Why are my customers calling?
Do I need some information from my customers and is there a way I can do that without putting them through much trouble?
Who's my customer?
What 

does one 

have that 

nobody 

else does?
Are you offering any unique benefit at all?
Who's your target audience?
Does the lead already know about your proposal?
It could be time-consuming and challenging to collate all of this information but if you can, you'll find it worthwhile.
5. Handle the basics effectively
You need to handle the basics very well and if your script doesn't cover that, you won't be able to get a positive result, even if you knew the person you're talking to very well. So, what can you do?
Use personal pronouns such as you, us, me, I etc, to refer to you and your prospect after you've already used the prospect's name. Nevertheless, a strong greeting should be used beforehand to set the motion.
Unless you have a very impressive offer, don't be tempted to disclose what the call is about directly, and use a friendly but professional manner to address your prospect. You must also understand that uncertainty is not a thing for decision-makers, so words like "could", "perhaps", and possibly should be consciously avoided.
Additionally, train your agents to sound very professionally convincing as if they're top experts and the full name of the contact should always be mentioned.
6. Create a call to action that is clear
You must have a proposal with great value. The proposal should as well be actionable and presented in a way that the prospect will be enthusiastic about going for it. And when the prospect exerts eagerness to take actionable steps, he or she shouldn't have to go through several, severe hurdles because of that. You can evaluate a client's sentiment and measure call success with an appropriate post-call survey.
7. Know what not to script
The downside of using too much call centre script is that it makes your agents to be seen as too artificial, and although each organization has its respective patterns for scripting, note that your closing line, sales pitch, gatekeeper strategy, and opening lines are where you should probably keep to just scripting in general.
Subscribe to Our Latest Newsletter
To Read Our Exclusive Content, Sign up Now.
$5/Monthly, $50/Yearly