Why Use The Business Model Canvas to Develop Your Business Model?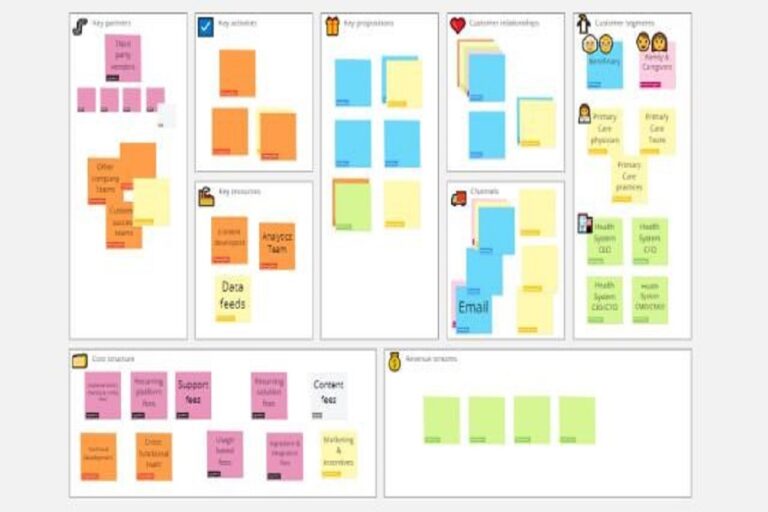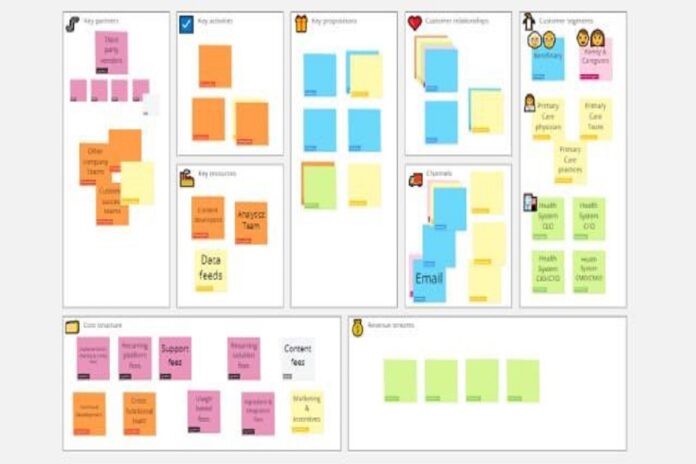 The Business Model Canvas is a strategic management template used to develop and document new and existing business models. It's widely used in the business world and can be very useful for a variety of projects. Below are some of the most common components of a business model canvas: Persona mapping, Customer segments, and Revenue streams.
It's easier to segment customers
The process of customer segmentation involves categorizing target prospects into groups based on their characteristics, needs, and interests. Segments can be based on age, gender, income, race, and family size. These characteristics can be used to target marketing campaigns. Other factors to consider when segmenting customers are psychographics (the traits and preferences of the customers), behavioral tendencies (the ways in which customers spend their money or consume products), and geographic location.
Once you have identified your customer segments, you can use them to develop customer personas. Ideally, each segment should represent a single customer or group of prospective customers. However, customer segmentation is a complex process, and it is important to determine the objectives of your business before segmenting your prospects.
Customer segmentation can also help your business stay ahead of the competition by creating new products and services that meet customer needs. It also helps you better allocate your marketing budget and resources. This marketing strategy also helps you determine your target audience, which allows you to fine-tune your marketing message. When done correctly, customer segmentation can make your brand stand out and increase sales. After all, customers remember products and services that meet their needs.
A common example is customer segmentation by age. This method is used by many businesses to determine which demographic groups are most likely to purchase your products. For example, if you sell cars, you would target people between the ages of twenty-five and forty-five. If you want to target a group of people between these age groups, you should segment them by age, income, and family size.
Persona mapping is a key component of a business model
Business Model Canvas is a framework for understanding customer relationships. The canvas consists of blocks that describe the relationship between your company and customers. These blocks include revenue streams, including product sales, subscription fees, usage fees, licensing, and leasing. However, the business model canvas does not determine the sustainability or sufficiency of these revenue streams.
Persona mapping can be an effective way to organize customer data and create customer segments based on their needs and goals. For example, you can create demographic segments based on age, gender, and marital status, or technographic segments based on software and device preferences. Having a clear picture of your target customers can help you create more relevant content for them.
Although it is possible to do this alone, it is often beneficial to collaborate with other entrepreneurs. For example, an entrepreneur can share his analysis of the business model canvas with a business forum or community. Such forums can provide valuable feedback that can help him develop a better business model.
Before creating the persona map, gather qualitative and quantitative data from real users of your product. You can collect this data through surveys, polls, community groups, and interviews. You can also use social media and email to get a feel for what the customer needs.
Costs are a key component of a business model
In business, costs are a necessary component of any business. For example, a company that focuses on fast fashion will have higher costs than a company that focuses on quality and the latest fashion trends. Alternatively, a company that offers quality and luxury goods will have lower costs.
The value proposition is what customers buy from your company. It should represent a unique solution or service that creates value for the customer segment. For example, if you sell a high-end coffee maker, you should differentiate yourself from the competition by offering a unique experience or service. This can be achieved by offering a new product or disrupting an existing product.
When defining your business model, you need to analyze costs. Consider the cost of running your business for a year. A coffee shop might have $1,000,000 in operating costs and generate $3 million in revenue. A business model canvas will help you see all the components of your business and help you analyze the key areas of opportunity. Understanding costs is essential to making informed business decisions.
Creating and maintaining customer relationships, generating revenue, and delivering value are all major costs that are incurred under your business model. You can calculate these costs by defining Key Activities Resources and Key Partnerships. Some business models are more cost-driven than others, so you'll want to understand how costs will affect your overall cost structure.
It is a strategic management tool
The Business Model Canvas is a strategic management tool that can be used to define the different aspects of a product or service. It is a document that outlines all the key aspects of a business and acts as a solid document to keep a product or service on track. While it requires a lot of background work, it can help a business to make the right decisions and meet deadlines.
The Business Model Canvas is a visual business plan that focuses on internal and external factors that drive value creation for the business. It was developed by Yves Pigneur and Alex Osterwalder and was first introduced in their book, 'Business Model Generation.' This tool helps to simplify the complex process of creating a business model by reducing unnecessary details.
A business model canvas can be used in many situations. The benefits of using a business model canvas depend on the type of organization, but they usually include an easy-to-understand single-page view of a company's business model, improved communication and analysis, and faster development of periodic strategic plans.
Revenue streams are the main source of cash for a business. Revenue streams represent different ways a company generates revenue. A company like Apple, for example, has multiple revenue streams because of its variety of products and services. The company makes money from these streams, including advertising, subscriptions, and lease income.
It is accessible from anywhere
Whether you're at home, in the office, or on the road, your Business Model Canvas can be easily accessed. Thanks to its web-based design, your team can brainstorm anywhere. And, it's free. The canvas can be shared with team members and edited by others.
The Business Model Canvas is a great tool for visualizing a new business model or for analyzing an existing one. It allows you to organize your ideas based on key functions. It's also a great tool for pitching investors, aligning your team, and analyzing your competitors' business models. Because it can be easily accessible from anywhere, you'll be able to make changes as your business grows.
The Business Model Canvas is easy to understand and digest. You can use it to create a business plan for a new idea and map out the different building blocks. To use it effectively, gather your team and discuss your key building blocks. To make it easier to understand each piece, use sticky notes to arrange your thoughts around the canvas.
When using the Business Model Canvas, you should ask yourself: What are the underlying hypotheses of each box? Do they support the vision of your company? Which boxes should you prioritize?
Subscribe to Our Latest Newsletter
To Read Our Exclusive Content, Sign up Now.
$5/Monthly, $50/Yearly