Best Moving Options: Do It Yourself, Hire Movers, Or Labor Only?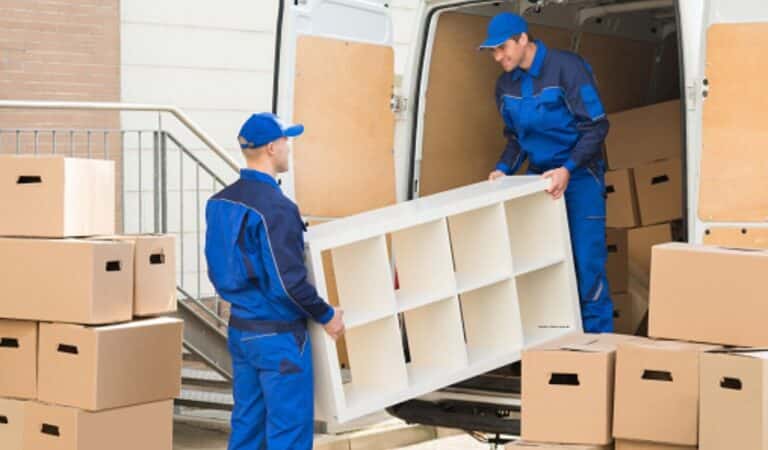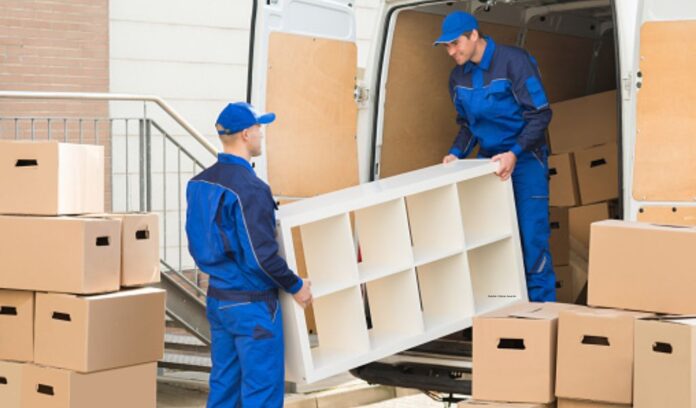 We live in a mobile world. Moving is a part of our lives. Changing jobs, marriage, and family obligations – these all are common reasons people move from one part of a town to another one, from one city to another, or cross country to live in another state.
Changing locations looks exciting for most of us but the moving process is a less enjoyable thing. How to organize a move? What should I do? How much does it cost? What is the cheapest moving option for me?
These are all questions everybody wonders when it comes time to think about packing your bags, sitting in a vehicle, and saying goodbye to your old place. Let's see what option you should choose depending on your budget, free time, and physical condition.
Full-Service Moving Service
Hiring a moving company has many advantages, especially if you're in lack of time. The movers are professionals in packing, loading, and driving the truck safely. The prices depend mostly on the moving companies. For example, Luxury Movers Moving Company defined the exact prices for each type of moving: apartment, household, commercial, veteran, student, and more.
The primary moving options every moving company offers are full-service (packing, loading, moving) and loading and moving (you pack). They use professional equipment to lift your heavy items without damaging them. With a moving company, you'll definitely spare your time and effort. However, you'll pay the most in comparison with other moving options.
The price depends on the distance between your old and new location and the size of your home (for example 1-bedroom, 2-3 bedroom, 4-5 bedroom home). Local moving costs $300 to $3000 and long-distance moving requires $1300 to $6000 or more.
As you can see, you can hire professional movers not only to move your household or apartment but also your office, or just one item that's too heavy for you to move by yourself. That could be a piece of your furniture, hot tub, pool table, piano, or appliance.
By hiring a moving company, you get all the supplies you need such as boxes, packing papers, bubble wrap, tape, and more.
DIY Option
Doing the move by yourself is the most affordable option if you consider that you don't have to pay anybody to pack your items for you, load them and move to your new place. You do all of these by yourself, which means you have to invest enough time.
Maybe it looks simple but the packing requires much more effort than just gathering all your items together. The packing requires adequate protection, especially for items like TV and computer screens as well as all glass items. It also requires selecting appropriate boxes, protecting them, and marking them with labels to be easier for you to unpack them later.
Of course, it's nothing hard to do but you should definitely invest enough time for DIY moving because, in a hurry, there's a risk your belongings get damaged. Moreover, you should count on your physical strength. It may be hard to lift heavy things since you don't have the moving equipment the professionals use. However, you can always purchase or rent it.
After packing, you need to load your vehicle. Maybe your car is not enough big to be able to move all your belongings at once. If you move locally, it's probably not a problem for you to drive to your new place and back multiple times. However, if you have to go on a long-distance move, then it's a better option to rent a moving truck.
Rent A Truck
When you rent a truck, you have to do it all just like in the DIY option. That means you pack and load the truck. After that, you sit in the truck and drive it to your new home. The truck is definitely profitable since it's designed just for moving so it's easier for you to load it than your personal vehicle. If you move long-distance with a professional truck, you're safe from accidents on the road. The truck is secure.
However, you have to pay for it and pay for gas, as well. All costs are up to you. You have to drive the truck, too, so the responsibility is also yours.
Container/Hybrid Moving
This type of moving is also called self-moving but it's half the same as DIY. It's not the same with full-service moving, as well. So it's something between the do-it-yourself option and hiring professional movers.
To do hybrid moving, you need to hire movers but not for full service but only to give you the container that will stand in front of your home. You pack by yourself, load the container by yourself and when you're done and ready to move, you call the movers and they come to pick up the pods and drive them to your new location.
They leave the containers there and when you're done with unloading, you notify them and they come and get their pods back.
You get only the containers but the boxes, protection foil, and other packing equipment are yours. The containers are made of steel so you don't have to worry about weather conditions. They have secure locks so your stuff is safe.
Labor Only
This is a service most movers offer along with full service, packing, loading, and other services we've mentioned yet. It's known also as "movers-by-hour" because you pay a crew to pack your stuff, load, and unload by the hour.
So they don't move to your new location as full-service movers but only help you with packing and lifting your items to a truck or a vehicle you'll drive to your new home.
The prices are various, every moving company determines its own pricelist but an average range is $80-$100. How many hours you'll need to pay for depends on the size of your home. Professional movers usually need 2 hours minimally if you have a small living place.
The movers will be ready to unpack your belongings once you arrive at your new place. You'll probably have a lot of things to do then such as obligations related to your new documentation, new job, and so on. So can you hire the movers and leave them to work while you'll manage some other things? It's not recommended. Although you hire moving help, you should be at home to instruct them where to place your stuff so that you don't have to drag it by yourself later.
Pricing Estimation – By The Cheapest To Most Expensive
DIY – depending on gas and equipment costs, you invest the most in your time and effort
Truck – $130 to $2200, depending on the distance and size of the truck (which is determined by your home size)
Container – around $2000 to $6000, depending on the home size and distance
Full service – $1200 – $9000, depending on distance and home size
Labor only – $25-$100 per hour, plus travel fee
These are estimated prices for each moving option but most moving companies provide free estimates that you can get on their websites.
So what is the cheapest option? It's definitely a DIY option or truck rent. But should you choose it? Maybe now it seems you could manage the whole process by yourself, maybe it seems even challenging for you. But when people dive into this, most of them realize that moving is definitely not such an easy task. It requires a lot of time and effort, both physical and mental. But you'll definitely save your money.
Final Thoughts
By hiring a moving company, you'll have less money in your pocket but you can be sure your belongings will stay undamaged, you'll save time and keep yourself away from stress.
It's beneficial especially if you have kids or a responsible job so that you can stay focused on these things while movers do the whole moving job for you.
On the other hand, doing the moving by yourself is cost-effective, you can organize all the items as you want and you don't have to make an agreement with anyone. However, there's a good chance you'll get worn out in the end.
Subscribe to Our Latest Newsletter
To Read Our Exclusive Content, Sign up Now.
$5/Monthly, $50/Yearly