Top 5 Best Menswear Stores in Los Angeles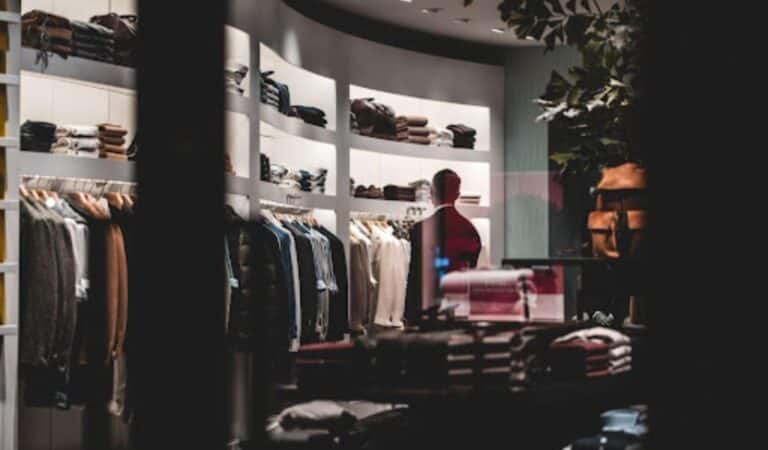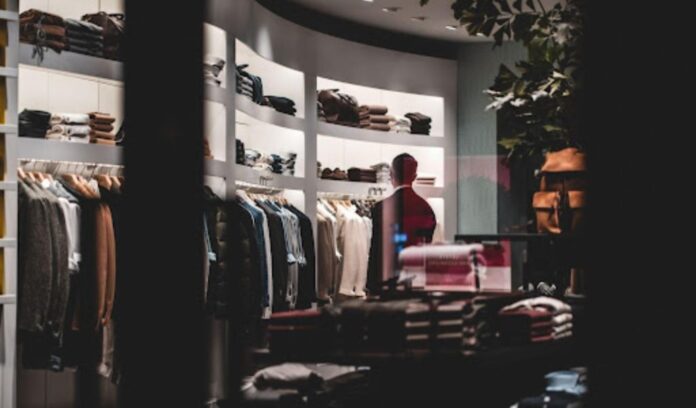 Because LA is so large and has many diverse neighborhoods, discovering the finest men's clothing outlets may take time and effort. It's much easier to stop by the mall! However, the clothing quality isn't near what you will find in this exclusive list.
Independent shops, small businesses, and designers local to LA have a lot to offer. It's absurd to drive around LA looking for the best shop. Actually, it's absurd to drive around LA, period, which is why you should check out chauffeur services Los Angeles, so you can ride in style. However, it's still courteous to provide your driver with the address for each store, which will be listed below.
So, what are the best men's clothing stores in Los Angeles? Continue reading to find out! You won't be disappointed.
Bode
Address: 7007 Melrose Ave, Los Angeles, CA 90038
Compared to its gloomy jewel box predecessor in New York, Bodes' LA location is four times larger, and the layout is more open and crowd-friendly. Skylights allow the California sunshine to enter, and the walls are lined with beautiful wood cabinets, giving the feeling that you are walking into a giant replica of your grandmother's attic.
The look complements the aesthetic of the clothing and incorporates vintage workwear outfits and reused or rediscovered textiles. It is the cause of the company's, and its founder, Emily Adams', popularity. In our highly digitalized, mass-produced environment, her stuff is folky in the most magnificent way.
She and her husband, Aaron Aujla, of the legendary furniture and design company Green River Project, drew inspiration from 1950s city halls and then placed it through a Wes Anderson lens to create something retro with just the right amount of abstractness.
The Bloke LA
Address: 380 S Lake Ave #101, Pasadena, CA 91101
The Bloke is an anomaly for the person who still feels comfortable in a traditional two-piece suit in this generally laid-back city. The store carries brands that perfectly express the nouveau prep sensation spreading over the men's market as streetwear's ubiquity suddenly feels stale.
It is located in the posh town of Pasadena in the outer region of LA's infamous sprawl. Alongside more relaxed fashion are brands like Ring Jacket, Rowing Blazers, and Drakes. According to local tailor Jonathan Behr, even tailoring services are available at the shop, starting at $3,200.
Rose Bowl Flea Market
Address: 1001 Rose Bowl Dr, Pasadena, CA 91103
Vintage enthusiasts wake up early on the second Sunday of each month to travel to Pasadena for the finest antiques browsing in town. This large flea market is bustling with activity by early morning. Every vendor has a niche, whether it be 90s streetwear that is hard to locate or workwear that would have a Gold Rush miner quiver.
The fantastic event fades by late afternoon. It's like a treasure hunt! Whatever you discover seems to have been intended for you. Prices vary, but there are discounts, particularly for early risers or those who purchase large quantities. It's undoubtedly one of the finest buying experiences in California and a must-see for everyone who likes all types of fashion.
Maxfield
Address: 8825 Melrose Ave, Los Angeles, CA 90069
Maxfield is the runway of fashion in LA; unlike many high-end LA retailers, they choose to get their merchandise directly from the designer. This cutting-edge apparel boutique offers a variety of brand-name clothing, vintage clothing, and plenty of attention-grabbing items for men who prefer to stand out. It's located on Melrose Avenue, of course.
This location is like Disneyland for the GQ subscriber, with vibrant Valentino sweatshirts and everything Balenciaga. A few of their Venta sweatshirts are so well-constructed that they resemble works of art.
You can pick up a few standout pieces here to upgrade a sleek outfit, even if your taste is more traditional. For instance, a simple t-shirt and jeans outfit would look better with the Fear of God suede slip-on. The Off-White alligator loafers are more distinctive than a typical slip-on and work with any modest suit.
Just One Eye
Address: 915 N Sycamore Ave, Los Angeles, CA 90038
Just One Eye, a clothes store and gallery serving up fashionable with a capital F but with an edge, is housed in the storied Howard Hughes building.
This is the place to go if you require anything, from casualwear to athleticwear, but you want to "make it fashionable." For example, are you seeking functional Adidas shoes? They have them, and they have the Prada trademark. Additionally, they have Salomon trainers and Louboutin loafers.
Their suit selection is a beautiful example of their brand ethos. You may find stylish Yamamoto loose-fit blazers and traditional, well-tailored Prada in black and navy.
Whether they're at the gym or on a date, Just One Eye is undoubtedly for the stylish guy who also enjoys dressing up. Additionally, Just One Eye is such a pillar of LA's culture that tourists may want to add it to their list of must-see museums and galleries.
Subscribe to Our Latest Newsletter
To Read Our Exclusive Content, Sign up Now.
$5/Monthly, $50/Yearly