Benefits of Moving to Chandler, Az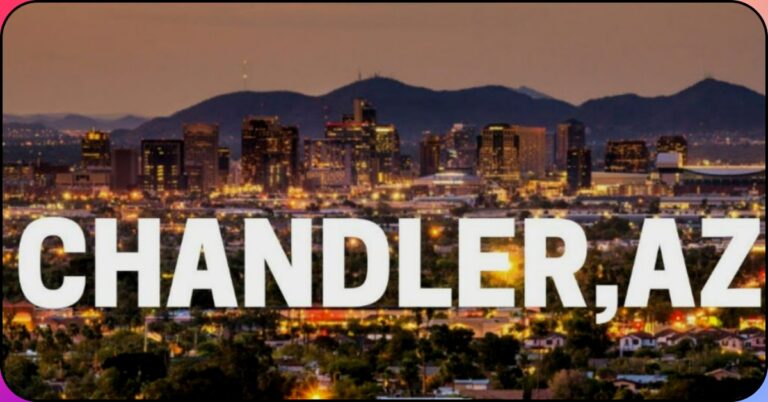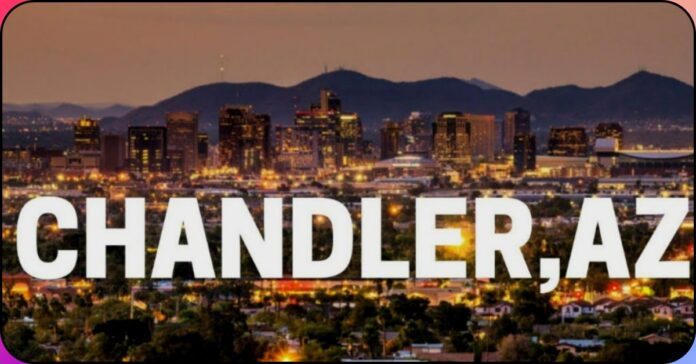 Listen to the Podcast:
Are you thinking about moving to Chandler, AZ? Chandler, one of the suburbs in the Phoenix metropolitan region with the highest rate of population growth, provides its residents with a wide range of advantages, including a low cost of living, excellent schools, a variety of delectable dining and entertainment options, and more. In the interest of being exhaustive and forthright, let's take a look at some of the most significant benefits and drawbacks of residing in Chandler, Arizona, even if it's not hard to notice all of the fantastic things that the city has to offer. 
If you are thinking about moving to Arizona, you should give Chandler some serious consideration. This city, which is located in the metropolitan area of Phoenix, is a bustling community that has a lot to offer its residents and visitors. The following is a list of some of the advantages of moving to Chandler, Arizona.
Affordable Living
The cost of living is significantly lower in Chandler, which is one of the major advantages of moving there. Chandler, Arizona, has a cost of living that is significantly lower than that of most other large cities in the United States. You'll discover that housing is more reasonably priced than in a lot of other cities, and you'll receive more for your money here than in those other places. In addition to this, the overall tax burden in the state of Arizona is quite low, which means that your money will go further in this state.
Great Weather
The pleasant climate is also another advantage of living in Chandler. Chandler is a wonderful place to call home if you take pleasure in spending time outside. Because the city has an average of more than 330 sunny days each year, it is an excellent location for anyone who enjoys being outdoors. The climate is dry, therefore even though the summers are hot and the winters are mild, the climate is still manageable. Because there is a lack of humidity, the temperature won't be as stifling as it would be in other regions of the country, so you won't have to worry about sweating through your clothes.
Strong Job Market
People are flocking to Chandler in large numbers because the city has a healthy job market, which is another reason why people are moving to Chandler. The city is home to a large number of important corporations, including Intel, Wells Fargo, and PayPal, among others. These businesses give people access to jobs in a wide variety of fields, such as technology and finance. Chandler is also home to a thriving startup ecosystem, which is bringing more and more entrepreneurs to the area.
Excellent Schools
If you have kids, you'll be happy to know that the schools in Chandler are some of the best in the country. The Chandler Unified School District always does well in national rankings, which makes it one of the best school districts in Arizona. In the area, there are also a number of highly regarded private schools that offer excellent educational opportunities.
Food
Chandler is the place to be if you value home-cooked meals over fast cuisine. You can find excellent places to eat in the city at any time of day or night, and you won't have to break the bank doing so. In Chandler, you may get a fantastic meal for a reasonable price. And if you are looking for places to eat you should consider the lunch restaurants in Chandler.
Cultural Attractions
Another reason why so many individuals are relocating to Chandler is because the city has such a thriving arts and culture scene. The Chandler Center for the Arts is located in this city, and it plays host to a diverse selection of concerts throughout the course of the year. In addition, the region is home to a variety of museums and galleries, such as the Arizona Railway Museum and the Vision Gallery.
Outdoor Recreation
Because of its temperate winters and copious amounts of sunshine, Chandler is a wonderful place to live for people who enjoy being outside. The city is home to a multitude of parks and other recreational spaces, some of which include Tumbleweed Park and the Veterans Oasis Park. In addition, Chandler is situated close to a variety of natural wonders, such as the San Tan Mountains and the Salt River, which are both easily accessible.
Family-Friendly Community
Chandler is a family-friendly community, which is another reason why people are moving to the area. There are a number of family-friendly events and activities throughout the year, including the Chandler Farmers Market and the Ostrich Festival. Additionally, there are a number of community centers and sports leagues that offer opportunities for children and adults to get involved in sports and other activities.
Excellent Healthcare
Chandler has excellent healthcare facilities, which is another important consideration for people who are considering a move to the area. The city is home to a number of hospitals and medical centers, including Chandler Regional Medical Center and Dignity Health Arizona General Hospital. Additionally, there are a number of specialized medical facilities in the area, such as the Mayo Clinic and the Banner MD Anderson Cancer Center.
Easy Access to Phoenix
Because Chandler is inside the greater Phoenix metropolitan area, its residents enjoy convenient access to all of the amenities and attractions that the city has to offer. The Phoenix Art Museum and the Heard Museum are just two of the many museums and other cultural institutions that can be found in the city of Phoenix. In addition, the city is home to a vibrant nightlife scene, complete with a diverse selection of restaurants and pubs.
Diverse Community
Finally, Chandler is a diverse community, which is another benefit of living in the area. The city has a rich cultural heritage, with a significant Hispanic and Native American population. Additionally, Chandler is home to a number of international residents, which adds to the cultural richness of the area. This diversity is reflected in the city's cuisine, which includes a wide range of international options.
Final Thoughts
In conclusion, moving to Chandler, Arizona, can provide a broad variety of advantages, including a lower cost of living, superior educational possibilities, and a wealth of opportunities for enjoying the great outdoors. Those who are contemplating a relocation to the area will find that the city's robust job market, good healthcare facilities, and convenient proximity to Phoenix are further attractions. Chandler is an excellent place to call home for people of all ages and walks of life due to the thriving arts and culture scene as well as the community's welcoming attitude toward families.