Benefits of Automation in The Manufacturing Sector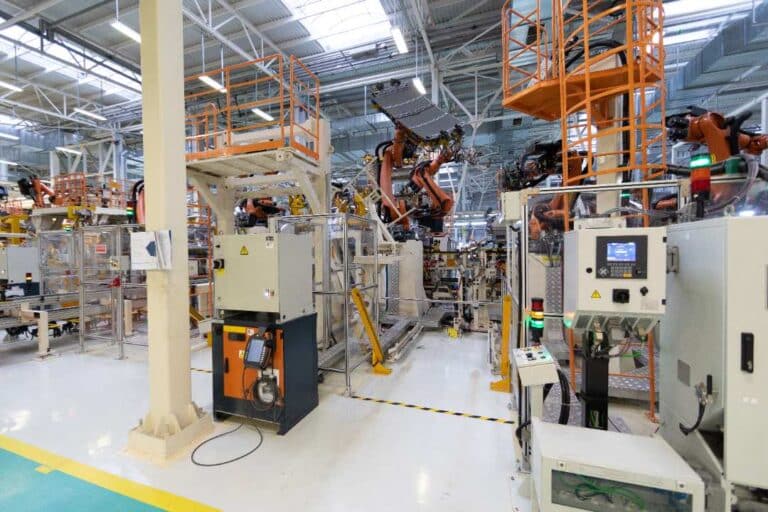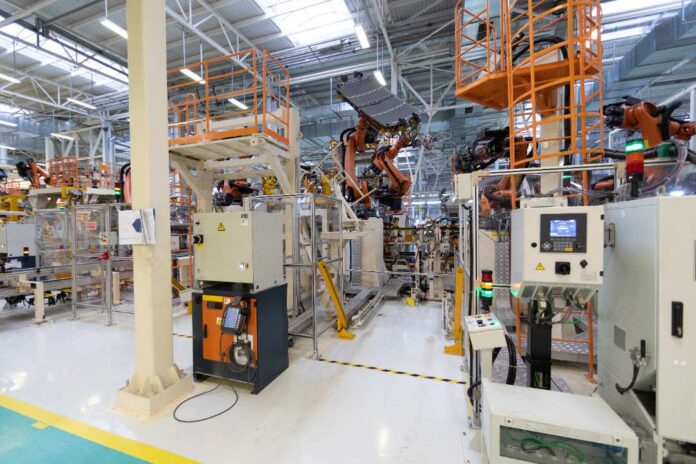 Listen to the Podcast:
There are so many benefits that come with automation, which is why most businesses and companies in the manufacturing sector are going for it. Automation is using machinery such as modular conveyors to help complete specific tasks like assembly, processing, and handling, among others, without needing a worker. This type of technology can be utilized in many areas and saves you a lot of hassle. In this article, we take a look at some of the benefits that come with automation.     
Benefits of Automation
Automation, in most scenarios, replaces human workers, which is usually an advantage to business owners. You might only need employees to handle the more challenging and complicated tasks. Automation also helps to keep your employees from doing mundane work or having to perform dangerous tasks. Apart from this advantage, let us look at some other benefits that come with automation: 
Accuracy
Since automation involves using robots and robots are consistent, it is much easier to predict the cost and timing of projects. Most of the time, clients are looking for reliability, and if you can estimate how long it will take to produce and deliver on time, then client relations are also improved.
Safety levels
As accidents are prone to happen in just about any workplace, automation helps reduce the risks. Employees no longer have to work in hazardous environments or where there is danger. The machines can handle such tasks and thus have a safe environment for your employees.
Increased production rate
Manual labor is not so reliable and efficient. However, when you automate, tasks are streamlined much more efficiently and can go for long hours with the same efficiency. Human labor comes with many factors that contribute to leasing efficiency. This includes exhaustion and boredom due to monotony. Machines can operate for 24 hours a day every day and still maintain the same speed and efficiency.  
Reduced labor costs
Aside from working efficiently, machines also replace labor which comes with many costs. This means that as a business owner, you get to save yourself some money and get a much better performance to go with it, as with automation come more accurate and controlled movements.  
Reduction in environmental impact
When you automate, you rely on a more streamlined process and take up much less space. In addition, wasted material is low, thus less environmental impact. Generally, automation goes a long way in ensuring that your carbon footprint is as low as possible.
Greater quality
The defect rate is usually low with automation as compared to human labor. Since robots and machines are on the job, you can count on their accuracy and uniformity every single time, thus ensuring that your product comes out strictly as intended without any glitches. 
Inventory is well managed
Inventory management processes are highly automated these days. To have them as efficient as possible, having IoT devices involved in the manufacturing process also helps and makes the entire process much more efficient. Data comes through  Radio Frequency Identification (RFID). The IoT converts the data and turns it into valuable information. It contributes to transparency, reduces waste and cost, and provides realistic estimates.  
Asset tracking
Managing and tracking assets is also more accessible, as it was considered a costly and hectic procedure. Automation also helps ensure great returns on assets, reliability, and proper asset usage. The use of IoT is also beneficial in allowing the owners and supervisors to track assets and inventory even in real-time, allowing for adequate capturing of timeline events. 
 Worker expertise
Since the challenging tasks go to the machines, and it does the work efficiently, your workers get to focus on more strategic and high-level tasks which require expertise and are not practical for machines to do. Luckily, these jobs are not as many in most scenarios as you would think. Hence, you still save on labor costs.
How Do You Start Automating?
Map the Automation Process
If the type of process you are in is stable, automation can be a great option. You will start by mapping out and creating a list of appropriate methods. Next, look at the tasks that require and will do well from automation and which are best suited for manual workers. 
As soon as you devise a plan on how automation will benefit some of your processes, you must relay the message to the right people. Pitch them to your proposal, and if they agree and are on board with the advantages that come about courtesy of manufacturing automation and how it will play out in the long run.
Choose the Right Technology and Systems
Find a suitable supply chain to ensure that whatever you are dealing with will facilitate stability and support your operations for a long time. Go for technologies that have worked for other people, and once you have found a solid supplier, make an effort to build a relationship with them and ensure what you are automating works well with what your production line needs.
Conduct a Risk Assessment
Moving the process too fast may bring forth a lot of challenges. First, you must create a thorough risk management assessment to ensure the automation process succeeds. Yes, automation also allows for efficiency, good quality, and productivity, but you must be patient with the process and strategic with your planning. This is very important to ensure you have not forgotten about anything.      
Inform and Train the Employees
It is essential to keep everyone informed and updated as you keep going and allow for transparency regarding any significant changes in the standard process. You should also consider other things when automation. For example, delegating responsibilities, resourcing, and financing should be in your mind.
Conclusion
When we talk about automation, the contribution of IoT is also essential. Several of the automated actions come from data generated by intelligent devices and sensors. In addition, automation allows for utilizing benefits such as low operational cost, asset tracking, and schedule maintenance. 
Automation takes time and effort. A lot of preparation is required to pull it off successfully. Ensure that all wheels turn successfully and work in whatever capacity you want. It all starts with a vision, then preparation kicks in, and then you need to see it through and get it done to enjoy all the benefits that come with it. 
Subscribe to Our Latest Newsletter
To Read Our Exclusive Content, Sign up Now.
$5/Monthly, $50/Yearly