How B2B Brands Can Have Seamless Growth on Social Media Platforms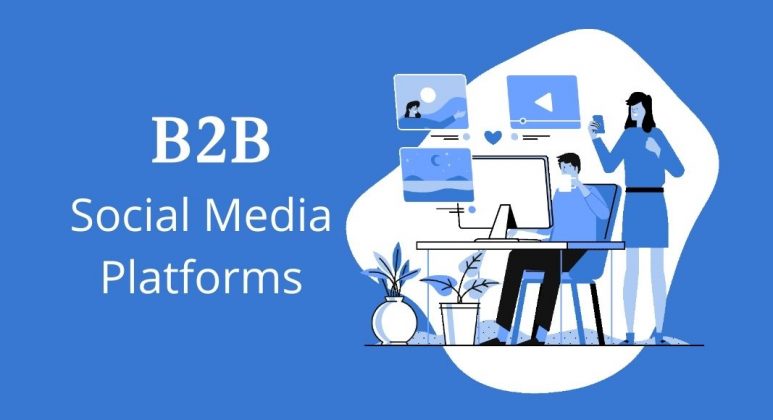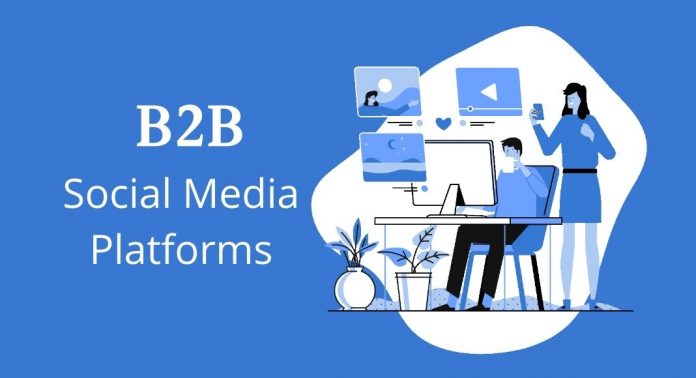 Brands are striving vigorously to establish them on social platforms. Needless to say that social platforms are the primary revenue generator for companies. So, marketers always keenly look for possible ways to generate leads for them through social applications. Especially after the outbreak of the pandemic, online sales have boosted further. Thus, social sales have become primary for companies. The article will provide you insights into some of the result-assuring social media tactics. Utilize them to skyrocket the conversion rate through social platforms.
Generate Leads Organically:
Paid promotions have become more expensive than before across all the major social platforms. So, a small-scale business cannot spend huge money on paid advertisements. So, generating leads organically is the efficient and cost-effective tactic. Though being one of the top social applications and the largest market for B2C business, Instagram gives a pathway to generate leads organically through the Explore Tab. I will explain how this feature works. We shall assume that you want to improve your mobile phone sales through social sales. If any of your posts on your brand's Instagram page have gained good traction, then possibilities are high for the post to get into the Explore tab. Every Instagram user has the explore tab. However, the posts of your brand will appear on the explore tab of the people who have interacted with many mobile phone pictures. Thus, you can reach your target audience through Explore Tab without having to spend even a single penny. TweetPhoto is an outstanding social media marketing service that is helping brands to scale their products through the Instagram Explore Tab.
Attaining more engagement for your posts than usual is the key criteria to get into this tab. Next, the picture should be pleasing to the eyes with alluring color combinations. If your post satisfies these factors, then possibilities are there for your post to get into the Explore Tab. Once your posts reach there, then you can achieve an increase in brand awareness and a higher conversion rate without having to spend huge money. So, if you decide to do social media marketing on Instagram then frame your strategies around the Explore Tab.  
Leverage TikTok Influencers:
Influencers on TikTok are known for providing more engaging content than that on other social platforms. They are the primary reason behind the top spot obtained by TikTok as the leading social application. So, collaborate with the influencers on the TikTok who can elevate your brand reach through their intriguing content. Brands can also buy real TikTok likes packages which improve the traction of their videos. While picking the influencer, you should have a look at his sustainability. Examine for how long he has been providing engaging content to his viewers. Such measures will help you to gauge whether the influencer is the right person for you. On the other hand, you can also use micro-influencers whose content is also earning considerable traction. In spite of having a meager follower base, many influencers in this category are making a good engagement for their posts. So, you can also consider these influencers to increase your brand reach.
Notably, try to find and join hands with the influencers in your same niche so that you can find all your target audience in a single space. For example, if you are looking to advertise a whey protein brand then do it through the fitness models on TikTok. In such a way, you can increase your sales as the majority of his followers use to be the people who have a huge interest in fitness and hit the gym frequently. Therefore, joining hands with the influencers in your niche has a wide range of benefits.      
Audio Content is the Future:
Marketers state that the future of social platforms will rely on audio content. Club House, which had its advent on Android in May 2021, has been downloaded over 2 million times. The platform has made this landmark achievement within a time span of one month. On seeing the vast reception for such form of content, all the leading social media are looking to give space for audio-based content on their platforms. Facebook and Snapchat are anticipated to introduce audio-based features shortly. Thus, audio content consumption is expected to surge to a vast extent in the near future. So, turn your focus towards audio content and ideate concepts.
Wrapping Up:
Social Platforms use to transform frequently. So, it is necessary to bring changes to the tactics accordingly. Ephemeral Content is also a suitable medium to improve the engagement of the posts.
Subscribe to Our Latest Newsletter
To Read Our Exclusive Content, Sign up Now.
$5/Monthly, $50/Yearly