Amazon Kindle Unlimited: The Details You Should Know!!
Listen to the Podcast:
If you know about the different platforms that exist to access books on the Internet, you will surely have heard or read about Amazon Kindle Unlimited. But suppose you are unaware of what it is or its existence. In that case, we teach you everything you should know about the Amazon Kindle Unlimited service, its advantages, and how to enjoy it.
Simply put, Amazon's Kindle Unlimited is a subscription service providing access to millions of e-books, audiobooks, and magazines. However, the value depends on how much you prefer known books over self-published books. This is because, in general, you will find more of the second than the first.
If you're tired of waiting for specific posts, Kindle Unlimited can help you by bringing you closer to Amazon's trade deals with writers and publishers, which is a benefit. Sure, it's not free, but you can save money if you're already spending it buying things from you.
How Does Amazon Kindle Unlimited Work?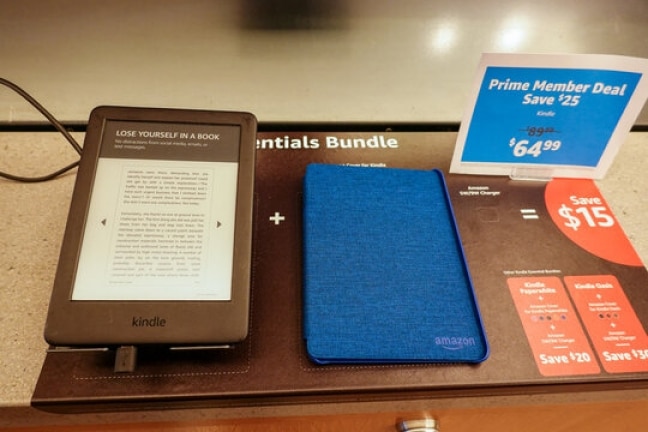 We have said that Kindle Unlimited can help readers save money, but how does it work? This subscription service provides a vast catalog of millions of exciting reading materials. You will find millions of e-books, audiobooks, and magazines, all with your membership.
Once registered, you can choose up to 20 titles « loaned.» Magazines have no limitations. You can borrow those books, with the Kindle Unlimited brand, for as long as you are a user.
Do I need a Kindle to Use Kindle Unlimited?
Not coincidentally, this service is called that way. And it is that, without a Kindle, hiring him will be of little use. You can always read books on your mobile or PC with the Kindle Reading application, but the experience is different.
How Much Does Kindle Unlimited Cost?
Kindle Unlimited is not a free service and is currently priced at € 9.99 per month plus taxes. However, there are some tricks you can spend less with, like activating the 30-day test.
Is It Worth Kindle Unlimited?
Now that you know how much Kindle Unlimited costs, the next question is whether this service is worth paying for. Possibly the answer is unique for each reader, but we can perform some simulations.
If you read an electronic book for 9.99 euros a month, for the same amount, you access 20 books and endless magazines. You will find Best Sellers and other attractive books, from famous to those created with ChatGPT and its IA.
So, If you read several books a month, this is probably a worthwhile investment for you.
You can share Kindle Unlimited content with your Amazon family members if you want to.
What are the Best Books Published in Kindle Unlimited?
Books published in Kindle Unlimited change all the time, but some of the best today are these:
Alice Feeney's stone, paper or scissors
The last house on the street unnecessary, by Catriona Ward
Joy at Work: organize your professional life, by Marie Kondo
The Achilles Song: A Madeline Miller Novel
How Do You Get Kindle Unlimited?
It will only take a few minutes if you are convinced to register at Kindle Unlimited.
Enter the Kindle Unlimited website at the Kindle official website.
Click Start your 30-day free trial with your account
How is Kindle Unlimited Canceled?
If unsatisfied, you can show your disagreement by canceling your Amazon Kindle Unlimited membership. Click Cancel Unlimited Kindle membership within your Amazon account in Memberships and Subscriptions.
Remember that subscription will remain active until the next billing date.
Final Thoughts
For serious readers and literature buffs, Amazon Kindle Unlimited is an unbeatable service that provides unrestricted access to a vast collection of books in a wide range of genres. Kindle Unlimited is a low-priced service that allows readers to discover new authors, genres, and literary treasures at their own pace, all for a monthly subscription. By subscribing, readers gain access to an unparalleled reading experience, turning their Kindles or compatible apps into portals to fantastic worlds of literature.
Optimizing your search strategies and keeping up with the latest additions to the platform is crucial if you want to get the most out of Amazon Kindle Unlimited and have a reading experience that is always new and exciting. Try Kindle Unlimited right now and see what all the fuss is about with unlimited reading!