Crack the Code to Wealth: The Lucrative World of Affiliate Programs in Business and Finance
Affiliate marketing is a lucrative and successful method of making money online. As a case in point, the global affiliate market was appraised at $15.7 billion in 2021. The same research forecasts that the market will grow to an outstanding $27.7 billion by 2027. With this immense earning potential, it's no wonder that people are flocking to this lucrative avenue of earning money. 
Affiliate marketers earn commissions by promoting other people's services or products on their social media, website, or blog. This means they don't have to worry about creating their own product or dealing with customer service, all while earning passive income. 
But it takes more than just signing up for an affiliate program to start making money; you need a strategy and the tools to maximize your success. Read on and let us show you how to crack the code and turn those clicks into cash.
What are Affiliate Programs?
Affiliate programs are marketing arrangements in which an online merchant pays a commission to an external website for referring customers who make purchases. It's a low-cost and effective way for companies to gain new customers and increase their revenue.
Affiliates receive a unique tracking code to place on their blogs, websites, social media posts, or other online channels to direct customers to the merchant's site. When a customer purchases using this code, the affiliate earns a commission on the sale. Affiliates can earn money by promoting related offers to multiple merchants in their niche— display ads, sponsored posts, and more.
Affiliate marketing programs can be an excellent way to monetize a blog or website if the site is correctly optimized for conversions. Marketers must ensure their content is engaging and informative so visitors are more likely to click through and purchase from the merchant's site. With the right game plan in place, you can earn lucrative commissions from affiliate programs.
In short, affiliate programs provide a way for merchants to get new customers and affiliates to make money from promoting the merchant's products or services. Marketers can ensure their affiliate program is successful and profitable with the right tactics and tools.
Benefits of Joining Affiliate Programs
There are many benefits to joining affiliate programs, but here are the most notable ones.
Generating Passive Income
Affiliate marketing programs are one of the best ways to generate passive income. With just a tiny investment of time and effort, you can make money by promoting other people's products or services on your website or blog. This type of passive income requires no inventory to maintain or customer service to provide. You'll start earning commissions immediately once customers click through your affiliate link and make a purchase.
You'll also have the potential to earn more as your business grows. You increase your income potential with every affiliate program you join and every sale you generate. And with a large enough customer base, you can scale your business quickly and easily by increasing the number of products or services you promote—without the overhead of maintaining an inventory or dealing with customer service.
Affiliate marketing is often a great source of passive income, as it requires minimal investment and offers considerable rewards—as long as you have the right strategies. With careful planning and execution, you can use affiliate programs to generate a steady revenue stream for your business.
Cost-effective Marketing Strategy 
Affiliate programs are the perfect way for businesses to cost-effectively promote their products and services. Affiliates can earn commissions on each sale they make through referrals, giving businesses a great return on investment with minimal effort.
Affiliates can access multiple tools that help them succeed in affiliate marketing, such as product feeds, promotional banners and emails, and more. Moreover, businesses don't need an inventory or customer service team to monetize their content. This makes it easier than ever for businesses of all sizes—large or small—to generate revenue from affiliate programs without breaking the bank.
Not only do affiliates receive commissions when they refer customers who make purchases through their links, but they also benefit from brand recognition when introducing new customers to a merchant's site via word-of-mouth advertising, social media posts, ads, blogs, etc. Affiliates can even leverage rewards like cashback offers and loyalty programs available on most marketplaces today for maximum returns on investments (ROI).
Expanding the Customer Base  
Affiliate marketing effectively allows businesses to expand their customer base quickly and cost-effectively. By working with affiliates, businesses can tap into new markets and reach customers who may not have otherwise found them. Furthermore, by leveraging the affiliate's existing network of followers, businesses can access a larger audience than they could otherwise.
Affiliates can also help businesses reach customers in different parts of the world and introduce their products to new markets. This way, businesses can increase their sales volume without investing heavily in overseas offices, international marketing campaigns, or other costly efforts.
By partnering with affiliates, businesses can better target their desired demographic and reach more customers quickly. Affiliate programs also allow businesses to build relationships with their partners over the long term and keep informed about market trends and customer insights that can help them improve their products or services. With this information, businesses can make decisions that can help them grow and remain competitive in their industries.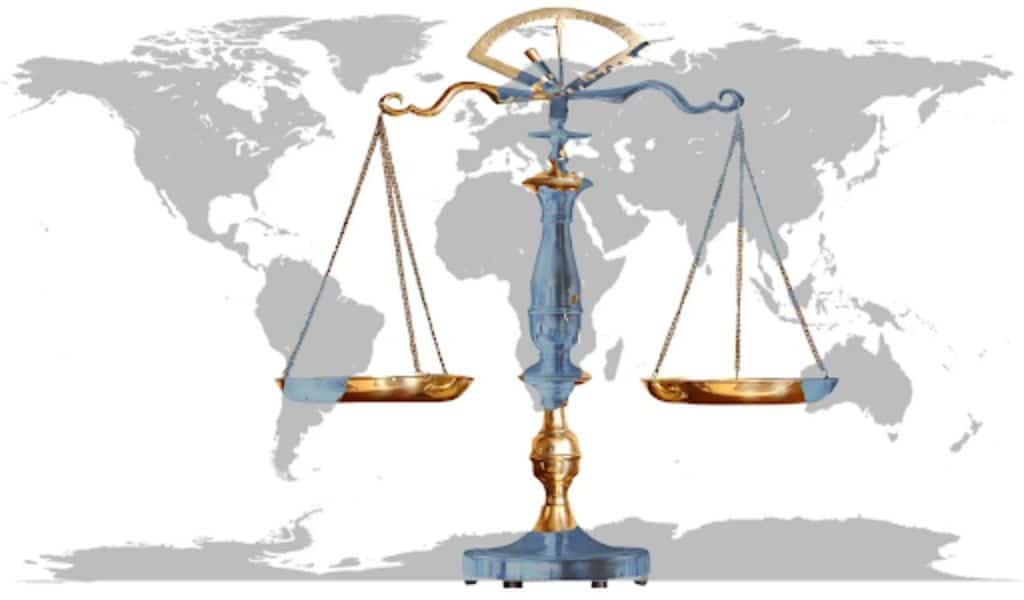 Legal and Ethical Considerations with Affiliate Programs
There are legal and ethical considerations when dealing with affiliate programs. It's best to do it legally and ethically to avoid headaches in the future. Here are a couple of notable things to remember:
Complying with FTC guidelines
Businesses must comply with Federal Trade Commission (FTC) guidelines when engaging in affiliate marketing. These guidelines are designed to protect consumers from deceptive and unfair business practices and promote competition. Businesses should be aware of the FTC's rules and regulations around affiliate marketing, which include explicit disclosures by affiliates, incentivizing customers to make purchases, and demonstrating the relationship between the business and its affiliates.
Businesses should also check with their state laws for any additional policies that might apply to affiliate marketing in their jurisdiction. Creating a robust compliance program before launching an affiliate program is vital, as failure to comply can result in severe consequences, which include legal actions or fines.
Disclosing Affiliate Relationships 
Businesses need to disclose their affiliate relationships so that customers are aware of who is behind a product or service. Businesses must ensure that all people involved in their affiliate program are identified. This includes any sponsors, partners, influencers, and other affiliates who may be promoting the company's products or services.
Businesses should also document their affiliate relationships, including all details such as terms, payments, and commissions. This ensures that the business is transparent with affiliates and customers. It also helps establish trust between the company and its affiliates, which can help strengthen relationships in the long run.
Affiliate Programs Pave the Way to Wealth 
Affiliate programs can provide businesses with a cost-effective and efficient way to expand their customer base, increase sales volume, and remain competitive. By leveraging the power of affiliates' existing networks, businesses can reach larger audiences than they could otherwise.
Additionally, companies can strengthen trust between themselves and customers and partners by complying with FTC guidelines and disclosing affiliate relationships openly. The path to wealth has been paved thanks to these powerful yet ethical marketing strategies available today at Vantage Affiliate Program, so make sure you take advantage of them and grow financially.