How to Make Money with Affiliate Marketing?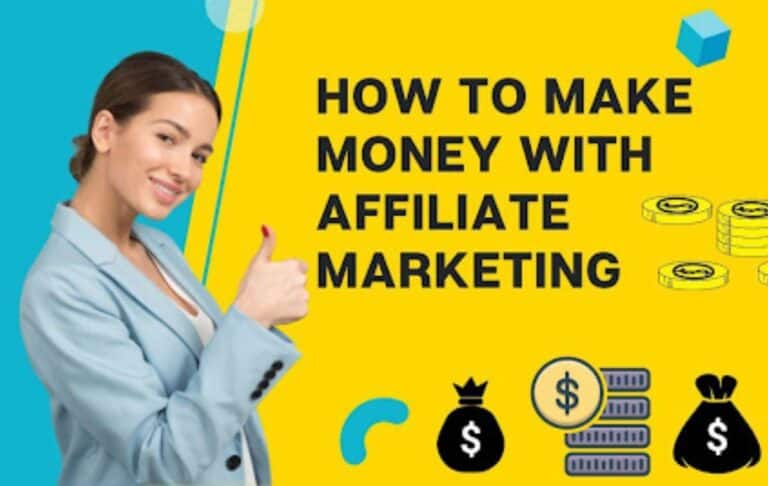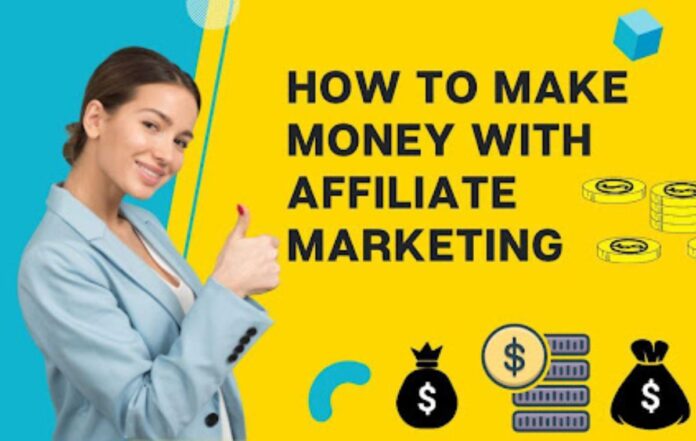 Starting an affiliate marketing business may seem straightforward; however, making money from affiliate marketing is another thing. You will need to follow certain guidelines to earn sizable commissions from your marketing strategies.
So, how do you make money with affiliate marketing?
To make money from affiliate marketing, you will need to choose an appropriate niche and find an affiliate program that suits your needs. Then you will need to set up an affiliate marketing channel, create content for your channel, and set up analytics to further your affiliate game. 
Seems complicated? Don't worry; here is a detailed guide for affiliate marketing that can help you generate better commissions.
Choosing a Niche
There are numerous products and services you can choose to affiliate with. However, most popular niche and trendy products are often overcrowded. So, it will take substantial time, effort, and exceptional strategies to stand out from the crowd and earn your commission.
So while choosing a niche, you will need to look for one where you can mention products without hassle, face less competition, and generate loyal customers.
Not every product will help you get sales or offer meaningful commission. So, first of all, you will need to list niches that can generate better conversion and offer good commission for affiliate efforts. 
Some of the profitable niches are:
Travel

Pet care

Fitness, wellness, and healthcare

Fashion and beauty

Finance

Dating

Gaming and technology
Next, you will want to niche down to face less competition. There are hundreds of profitable sub-niche within each niche. The more you specify your topic, the less competition you will face from authoritative sites. However, make sure your topic has enough potential for conversion. Otherwise, you will have to settle for less commission for more work and time you spend.
Also, scaling down your niche allows you to connect with your target audience personally and can help build your credibility. This will allow you to market products to generate better commissions. The more specific you can get with your niche, the better connection you can build with your audience.
Be strategic with the content you make to promote products. Make sure you know everything about the product you are affiliated with. If you don't know much about the product, it is better to avoid the topic altogether. Find a topic that you are interested in and build your online presence around it.
Finding Affiliate Programs
Before you start building your affiliate marketing website, you should check out the kind of affiliate programs available in your selected niche. You can find affiliate programs in two different ways in general:
One-off affiliate programs

Affiliate network
When you are starting out your affiliate channel, you will need to seek out brands to see if they offer any affiliate programs. Each affiliate program may offer different terms and commission rates.
On the other hand, affiliate networks introduce you to a collection of merchants. Therefore, you can choose from a wide variety of affiliate offers and products to initiate your affiliate marketing.
Consider the commission rate and the payment metrics while choosing your affiliate program. There are three ways most affiliate programs pay their affiliates:
Pay per click:

When the audience clicks your affiliate link, you will get paid.

Pay per lead:

When the audience enters their information into the merchant's website using your affiliate link, you get paid.

Pay per sale:

When someone buys a product using your affiliate link, you get paid a percentage of the sale.
So, consider what method works best for you and find an affiliate program that offers you the best flexibility.
Setting up Your Affiliate Marketing Channel
To promote affiliate products, you will need to have an affiliate channel. Building an affiliate website can be a great option for you.
First, you will need to get a domain name that your audience will use to navigate your website. You should choose the domain name relevant to your chosen niche to be consistent with branding and SEO.
The simplest domain names are often too expensive or taken by others. So, you need to be creative while choosing your domain name. Make sure not to go with something unrelated or hard to remember.
Now, you will need to find web hosting to bring your website online. This is where all your data and files will be stored related to your website.
If getting domain names and hosting from different websites seems complicated for you, you can also find websites where both of them are offered together.
Then you will need to set up your website to make it look organized. You don't need to go overboard with the design and theme of your website. There are numerous tutorials online to help you set up your website.
Next, you add plugins to track your affiliate links. Make your affiliate links smaller to make them look trustworthy. Balance the internal links and external links on each page of your website. This will make your website more credible and help it rank higher on the first page of search results.
Creating Content for Your Channel
As your website is set, you will need to start creating content for your website. You will need to create niche-specific and high-quality content for your website. You cannot compromise anything in this manner.
Most people struggle to determine what type of content to create. Here are the most common types of content you can create for your website:
Tutorials and how-to guides for products you are promoting

Product comparisons and reviews

Testimonials from users

Service or tools roundups
You can write about any helpful topic of your niche and add affiliate links on them where necessary. Brainstorm content ideas for your website by auditing what your audience is looking for. Thorough keyword research can help you in this manner.
Different online forums like Quora can help you get insights. In these forums, people ask different questions about a wide range of topics. You can filter out your niche and generate content ideas. 
Setting up Analytics
Not all of your content will be popular with your audience. Some content will generate attention; some will bomb. So, you will need to detect what ticks your audience and what doesn't.
You will need to set up KPIs to measure the success of your content. Here are the two most important parameters to consider.
Clicks:

Clicks tell you how often your audience engages with your links. Therefore, you can determine which links work best for your website.

Earnings per Click:

EPC is an indicator to see the most popular affiliate partner among your audience. You can also see the most suitable place to put affiliate links on your content. To calculate EPC, you will need to divide your earnings by the total number of clicks.
You can use Google Analytics to calculate these metrics. You may also need to add certain plugins to track your progress properly.
Bottom Line
In the light of the above discussion, it is safe to say that generating money initially from your affiliate marketing efforts might be hard. However, once you set up your affiliate channel and add appropriate content with effective affiliate links, you can earn money even when you are sleeping.
Like other marketing efforts, affiliate marketing needs nurturing and investing time. Once you put on the effort, you can earn from your content for years to come.
Subscribe to Our Latest Newsletter
To Read Our Exclusive Content, Sign up Now.
$5/Monthly, $50/Yearly