The Digital Nomad Era: 3 Best Places to Be a Digital Nomad
With the professional world inching towards remote work, the traditional concept of work-life balance is changing. It has also brought into existence the new concept of remote work-life-tourism, something we never before imagined. The evolution radiating from the work-from-home trend is changing the way how people think about careers and travel, constantly pushing boundaries of what can be and what should be acceptable in the contemporary working era. It is even projected that the number of digital nomads will reach 1 billion by 2035.
But, that brings us to the question;
What Is A Digital Nomad?
A digital nomad is a person who doesn't settle down to work from one specific location. Instead, they work 100 percent remotely, leveraging technology and connectivity to execute day-to-day tasks and complete tasks as they travel and explore the world.
The notion of being a digital nomad was brought into existence by the new business world and the new working life, and it continues to be an aspiration for many working adults. However, being a digital nomad is not just about living a jet-set lifestyle or betting on Sportsbookreview. Digital nomads work twice as harder as their office-based counterparts.
A recent study by Stanford University stated that remote workers are 13 percent more productive than in-office workers and take fewer sick days. Further research also revealed that almost a quarter (23 percent) of remote workers are willing to put in extra hours to complete tasks.
The Freedom Of Being A Digital Nomad
Being able to enjoy a balanced work/life routine has become something like a holy grail for the modern professional. For many, career advancements translate to spending countless hours at the office—hours inside four corners of a desk, a conference hall, and the break room—with little room for outside passions.
Despite the best intentions of HR posters depicting adorable kittens encouraging employees to 'hang in there,' there lies the issue—we are always there working. Static. 
But what if we were able to cut out all that fluff—like the time spent commuting or getting involved in office chatter. What if work wasn't going to a place but something you did anywhere with good WiFi?
Read Also: Top 32 Top Places to Visit in the World in 2021
Though 2020 has been a distressing year that turned our life upside down, a silver lining has taken shape around the viability of remote work. Turns out, the so-called work/life balance was just something so easy to find.
As predicted, Digital Nomads no longer have to settle. They can tantalize their tastebuds with fresh cuisine instead of heating up a package of instant noodles, and rather than using their break to surf through Instagram, they can spend their time learning to catch real experiences.
The new era of digital nomads is here, offering you the ability to work, travel, and live harmoniously. However, the obstacles are many for an aspiring nomad. The fluctuating travel restrictions have made it difficult to narrow down exactly which places can reliably accommodate remote work. Nevertheless, the list below can help.
The Top Three Places To Be A Digital Nomad In 2021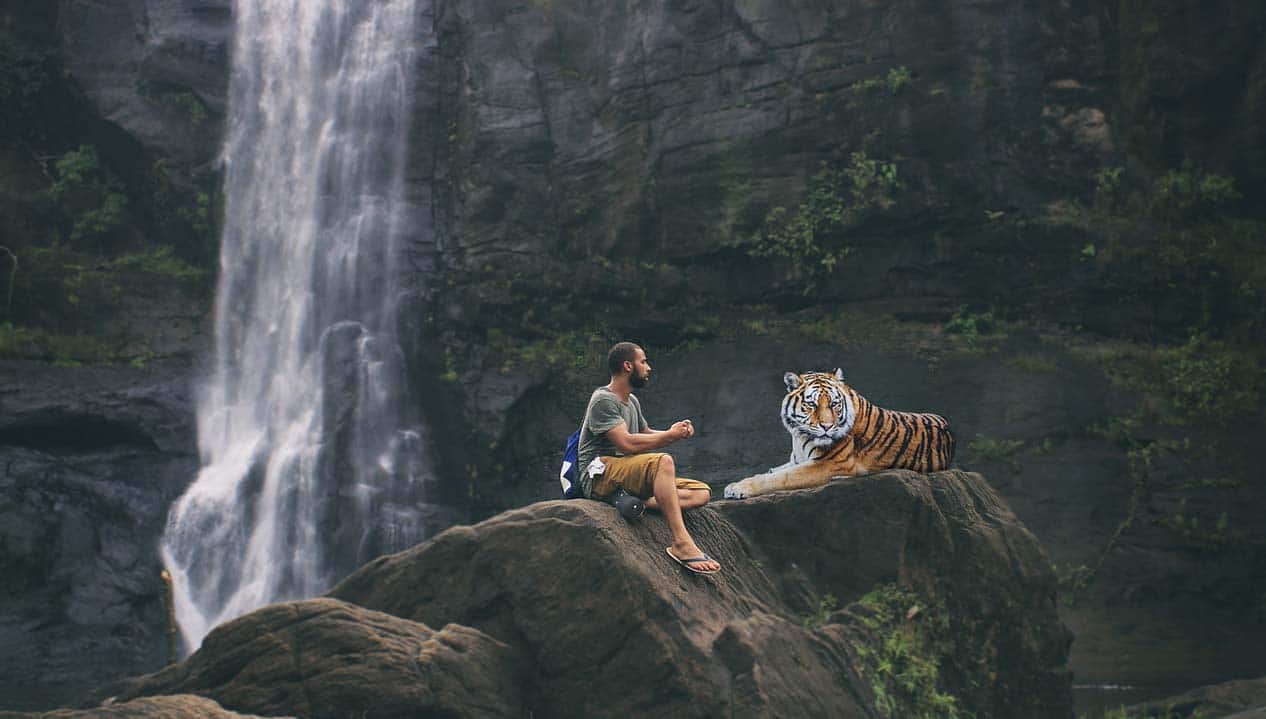 Prague, Czech Republic
Rich in history, Prague has long been popular among expats. Even now, it ranks at the top of the list globally due to several factors, including a vibrant cultural scene, excellent transportation, and relatively low cost of living.
Average Cost Of Living Per Month: $970-$2,420
Pros: You can grab a good, low-cost meal for nearly $6.30.
Cons: Prague usually gets overrun by tourists in peak season—July and August.
Koh Lanta, Thailand
Though many of Thailand's islands are growing crowded with tourists, Koh Lanta is not. For this reason, it makes the best island paradise for digital nomads. You will get to experience great weather, plenty of co-working hubs, and a thriving expat scene.
Average Cost Of Living Per Month: $710-$1,620
Pros: A meal at an affordable restaurant or a street-food stand will only cost under $2.
Cons: Koh Lanta tends to be always hot and humid, which might be an issue for at least some people.
Las Palmas de Gran Canaria, Spain
We believe this small town makes the best year-round destination for digital nomads. Las Palmas, located on a Spanish island, is famous for its warm winters and a thriving expat community.
Average Cost Of Living Per Month: $1,620-$2,420
Pros: Las Palmas is super bike friendly. You can rent a low-cost bike for nearly $6 a day.
Cons: Once you are here, you are here. It's quite hard to get to other places.
Read Also: Benefits of Portable Monitors for Travelers