WHO Warns China about under-representing Covid Inflections & Deaths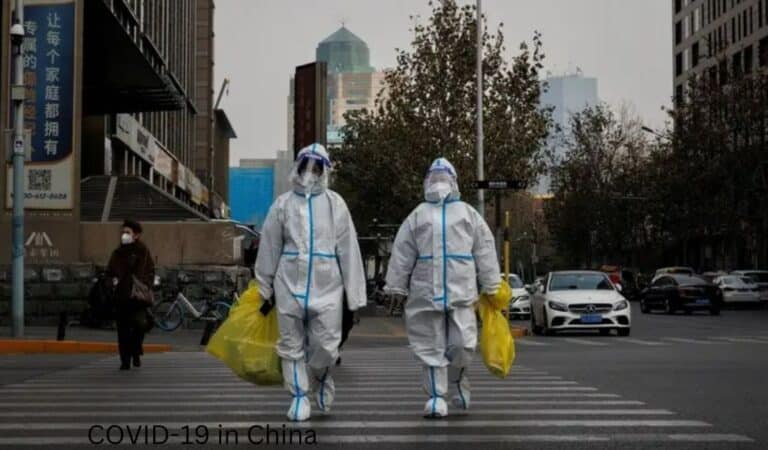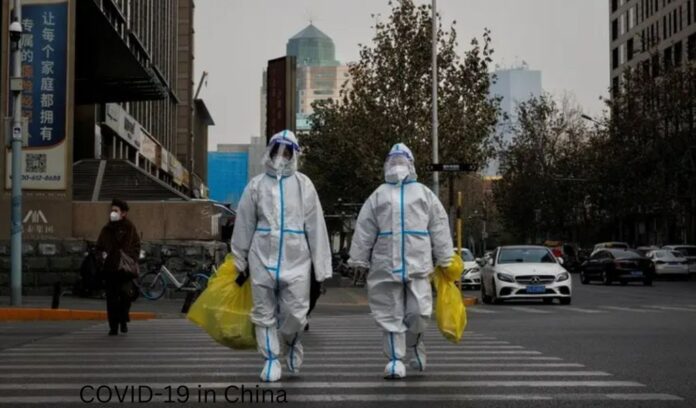 Wednesday, the World Health Organization said that China's definition of Covid deaths was "very narrow," and it warned that official statistics didn't show the true impact of the outbreak.
Read Also: Lack of information on China's COVID Outbreak
Since Beijing suddenly lifted years of strict restrictions last month, there has been a sharp rise in Covid infections in China, and hospitals and crematoriums were quickly overrun.
Michael Ryan, who is in charge of emergencies at WHO, told reporters, "We still don't have all the information we need."
"We think that the current numbers coming out of China don't show how bad the disease really is in terms of hospital admissions, ICU admissions, and especially deaths."
Since December, only 22 Covids have died in China, and the country has drastically changed how it counts these deaths. This means that Beijing's own numbers about the unprecedented wave are now widely seen as not being accurate.
Read More: EU Gives China Free Covid Vaccines
Ryan pointed out that the definition Beijing is using says that a Covid infection must cause "respiratory failure" for a death to be recorded as a Covid death.
He said, "That is a very narrow definition."
EU countries have also shared the WHO's worry that China doesn't have enough information about Covid infections.
As countries try to figure out the best way to deal with the rise in cases, experts from the European Union met in a crisis meeting on Wednesday. They said that EU countries were "strongly encouraged" to ask passengers coming from China to take Covid tests.
Also Read: China Official Media Downplays Covid Outbreak
The meeting was held to figure out how the EU as a whole should handle the sudden influx of visitors that will happen when Beijing ends its "zero-Covid" policy, which had made it hard for people from other countries to visit.
According to a statement from the Swedish presidency of the EU, the experts also said that people going to and from China should wear face masks and that EU countries should do random tests on arrivals and test wastewater from flights from China.
WHO head Tedros Adhanom Ghebreyesus had already told reporters that high-level talks had taken place between WHO officials and their Chinese counterparts in the past few weeks.
"We keep asking China for faster, more regular, and more reliable data on hospitalizations and deaths, as well as more complete, real-time sequencing of viruses," Tedros said.
He said again that the UN health agency knew why some countries were putting new Covid restrictions on Chinese tourists.
To Know More: Covid BF.7 Subvariant
"Because circulation in China is so high and full data aren't available, it's easy to see why some countries are taking steps they think will protect their own people," he said.
The United States, which will start requiring negative tests from most Chinese travelers on Thursday, praised the WHO's work and said that Washington's own precautions were necessary because Beijing wasn't being clear.
Ned Price, a spokesman for the State Department, said that because the UN body talks to Chinese officials, it is "the best place to make an assessment."
Outside of China, many experts are watching the US and the Omicron subvariant XBB.1.5, which has been found in 29 countries so far.
The technical lead for Covid-19 at the WHO, Maria Van Kerkhove, said that it was "the most contagious subvariant that has been found so far."
But there is no sign yet that XBB.1.5, which has been spreading quickly in the northeastern United States, causes more severe diseases than other types of Covid.
Van Kerkhove said that the rise in XBB.1.5 cases showed how important it was to "keep watching for Covid-19 around the world."
"
She said that more than 13 million Covid cases were reported to the WHO just last month, and that number is likely too low because surveillance has dropped.
She also said that there were 15% more Covid deaths around the world last month than the month before.
"Covid-19 kills about 10,000 people every week, as far as we know," Tedros said. "The real number is probably a lot higher."
Subscribe to Our Latest Newsletter
To Read Our Exclusive Content, Sign up Now.
$5/Monthly, $50/Yearly