WhatsApp's New Chat Lock Feature Keeps User Conversations Private
Listen to the Podcast:
WhatsApp has been hard at work developing new privacy features for its users. In addition to the recently announced additional privacy feature for group chats. In addition, the ability to transmit audio messages that the recipient can only listen to once.
WhatsApp has also been developing a
new feature
. Users will be able to lock certain chats using their fingerprint or passcode.
This latest functionality was spotted in the WhatsApp beta for the Android 2.23.8.2 version, which is available on the
Google Play Store
, according to Wabetainfo. While the feature is still being worked on. It promises to provide an additional degree of security for those who wish to keep important discussions private.
The locked chat function improves user privacy by allowing users to lock their most private talks from within the contact or group info of the chat. Once a chat has been locked, it can only be accessed by the user's fingerprint or passcode. Makes it difficult for anyone else to join the chat.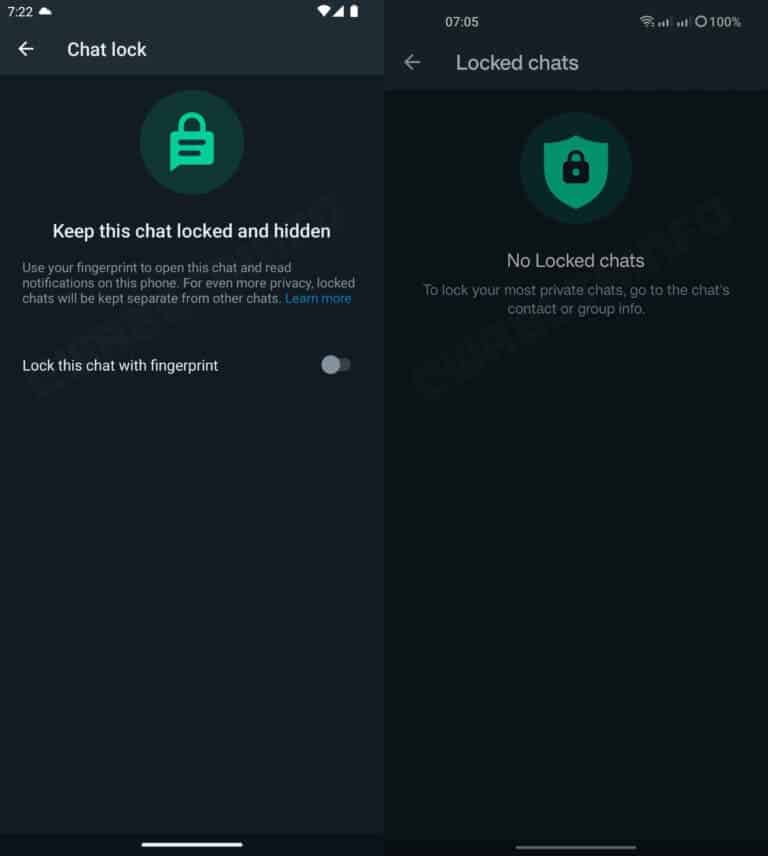 A locked conversation cannot be opened without a fingerprint or passcode to safeguard user privacy if someone tries to access a locked chat without entering the required code. They will be given the option of clearing the chat in order to reopen it.
This function also aids in the privacy of material. Since media files, such as images and videos, do not appear in the phone's gallery by default.
While the functionality is still in development, it is expected to provide an additional layer of secrecy for sensitive talks. Users can preserve their privacy and make their chats secure by preventing others from seeing their communications.
WhatsApp intends to include the closed chat functionality in a future software version. If more information becomes available, the company intends to publish an article on its website. Nevertheless, the closed chat function looks to be a useful addition to WhatsApp's privacy capabilities, giving users more control over their private discussions.