Guide to Weed Delivery: How Does It Work?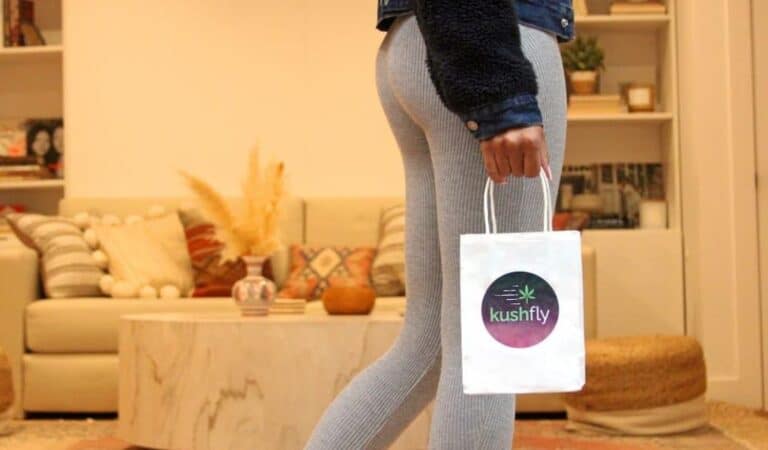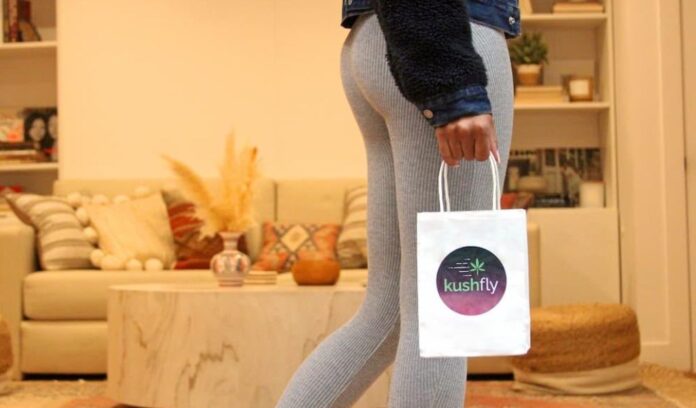 Listen to the Podcast:
Weed delivery has become an increasingly popular option for purchasing cannabis products, especially for individuals who prefer the convenience of having products delivered right to their doorstep.
However, if you've never used a weed delivery service, the process can be a bit intimidating.
In this guide, we'll cover how weed delivery works, including what to look for in a delivery service, the legal requirements, and how to place an order and receive your products.
Whether you're a seasoned cannabis consumer or new to the game, this guide will provide the information you need to feel confident and comfortable using a weed delivery service.
Finding a Weed Delivery Service
Weed delivery services bring marijuana products directly to your doorstep. This can include weed strains, edibles, concentrates, and other cannabis products.
The legality of weed delivery varies depending on the country and region. In some countries, marijuana use and possession are illegal, and therefore weed delivery services are also illegal. In other countries, marijuana is legal for medical or recreational use, and weed delivery services may be allowed under certain regulations.
In the United States, marijuana is legal for medical use in 36 states and for recreational use in 15 states and Washington D.C. However, the legality of weed delivery varies by state and even by city or county.
For example, in California, weed delivery is legal, but local jurisdictions may have their own regulations. You can explore weed delivery Los Angeles.
Age and ID Verification Requirements
The age and ID verification requirements for weed delivery vary depending on the location and the specific regulations in place. However, in most places where marijuana is legal, customers must be at least 21 years old to purchase and receive delivery of marijuana products.
In addition to age requirements, most weed delivery services require customers to provide a valid form of government-issued identification to verify their identity and age. This is typically done through an online verification process where the customer must upload a picture of their ID or provide the ID number.
Some weed delivery services may also require a signature upon delivery to confirm that the recipient is of legal age and authorized to receive the delivery.
Product and Purchase Limits
The product and purchase limits for weed delivery depend on the specific regulations in the location where the delivery service operates. These limits are generally put in place to ensure responsible use and prevent the overconsumption of marijuana products.
For example, in California, customers can purchase up to 28.5 grams of marijuana flower or 8 grams of marijuana concentrate per day from a licensed dispensary or delivery service. In Colorado, customers can purchase up to one ounce (28 grams) of marijuana per day.
There may also be restrictions on the types of products that can be purchased through weed delivery services. For example, some states prohibit the sale of edibles that exceed a certain THC concentration or require child-resistant packaging for all marijuana products.
A Step-by-Step Guide to Placing an Order
Placing a weed delivery order can be a convenient and straightforward process with a few simple steps. Firstly, research and choose a licensed and reputable cannabis delivery service in your area. Then, browse their menu online to select the products you want to order. 
Ensure you meet the minimum order requirement and have a valid ID or proof of age ready for verification. Next, add the items to your cart and proceed to checkout, providing your delivery address and payment information. After placing your order, you should receive a confirmation email with the expected delivery time.
Payment Methods & Delivery Fees
Most cannabis delivery services accept cash, debit cards, and credit cards, and some may also accept online payment options such as Venmo. 
Some of them may also accept cryptocurrency as a payment method. It's always best to check the payment options on the delivery service's website or by contacting their customer support team.
The weed delivery fees can also fluctuate. Some cannabis delivery services may offer free delivery for orders above a certain amount, while others may charge a flat fee per delivery or a percentage of the order total.
Tips for a Successful Weed Delivery Experience
First things first. Look for reputable cannabis delivery service with positive customer reviews and a good reputation in the industry.
Second, check the delivery service's menu and policies beforehand and plan your order accordingly. Make sure you meet any minimum order requirements and factor in delivery times.
Then ensure you provide clear and accurate delivery instructions, including gate codes or apartment numbers.
Also, checking your order before the delivery driver leaves always helps to ensure that you received the correct products and quantities.
And finally, of course, consume cannabis products responsibly and safely, following dosage guidelines and recommended precautions.
FAQ
Is weed delivery legal in all states?
No, weed delivery is not legal in all states. The legality of cannabis delivery varies depending on the state and its laws. As of September 2021, cannabis delivery is legal for recreational or medical purposes in some states, including California, Oregon, Nevada, Massachusetts, Michigan, Illinois, and Colorado.
How do I know if I am eligible for weed delivery?
In most states where cannabis delivery is legal, you must be at least 21 to order recreational cannabis products and have a valid government-issued ID or proof of age for verification by the delivery driver.
What should I do if I have a problem with my delivery?
If you have a problem with your weed delivery, contact the delivery service's customer support team as soon as possible. Most delivery services have a customer service hotline or email address that you can use to report any issues or concerns.
How long does it take to receive my order after placing it?
The time it takes to receive your weed order after placing it can vary depending on several factors, including the delivery service, location, and the time of day you place the order. In most cases, cannabis delivery services provide estimated delivery times, ranging from 30 minutes to a few hours, depending on your location.
Subscribe to Our Latest Newsletter
To Read Our Exclusive Content, Sign up Now.
$5/Monthly, $50/Yearly