FIFA President Asks Every Country to Name a Stadium for Pele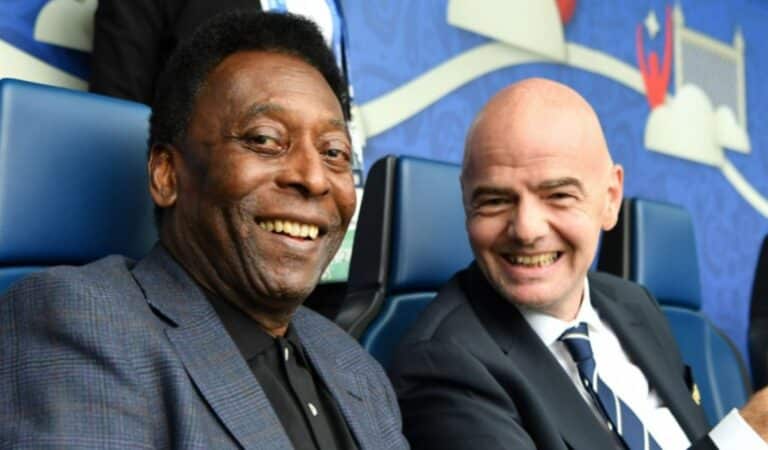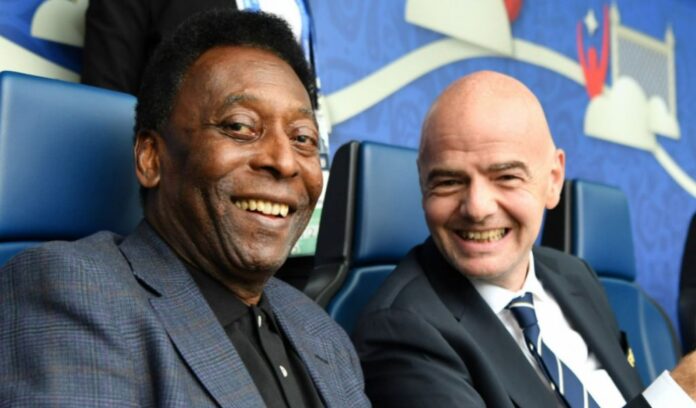 Listen to Podcast:
Legendary Brazilian soccer player Pele died last week after a year-long battle with cancer. He won the FIFA World Cup three times and was a three-time winner. On Monday, the Albert Einstein Israelite Hospital in Sao Paulo released his body. It was taken to the stadium where his famous Brazilian team, Santos, played, Vila Belmiro. There, he would lie in state for 24 hours before his funeral on Tuesday. FotMob says that FIFA President Gianni Infantino was also at the public wake on Monday. Infantino said that he would ask every country to name a stadium after the great Brazilian.
Read Also: Football King Pele Biography
Monday, Infantino spoke with reporters and said, "We are going to ask that at least one stadium in every country in the world be named after Pele. So that kids will know how important Pele was to the game of football." It won't be the first time that a venue is named after a famous football player. The Puskas Arena in Budapest and the Johan Cruyff Arena in Amsterdam are two examples.
Read Also: Most Famous Sports Person 2022
But naming a stadium something other than a native name hasn't happened very often, but it won't be impossible. One example is when the Italian team Napoli changed the name of its stadium to Stadio Diego Armando Maradona in honor of the legendary Argentine Diego Maradona. Also, the Gwangju World Cup Stadium was later named in honor of Guus Hiddink for leading the country to a fourth-place finish at the WC 2022.