What They Won't Tell You About Running a Home Business?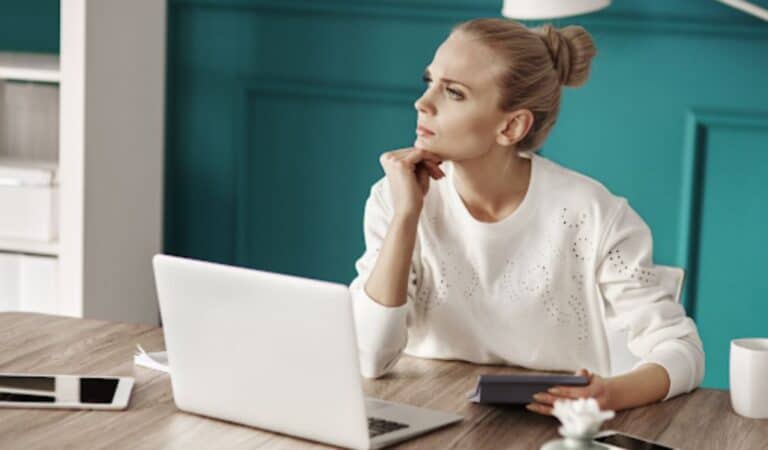 They say: Anyone can be an entrepreneur! They say: You can operate your business out of your home until you are big enough to buy your own space. Any they are right — but there are more than a few details they are leaving out.
Your home is a convenient and cost-effective place to launch your business, but before you get started, you should be aware of some of the pitfalls of operating a business out of your home.
You Can't Always Keep Home Life and Work Life Separate
It might seem more convenient than commuting to work every day, but trying to complete any type of work from home truly tests your ability to compartmentalize. If you were not among the millions of workers forced to function remotely during the pandemic, you might not have learned how difficult it can be to keep home life separate from your work when you are working from the same spaces where you are supposed to enjoy downtime. Most often, you constantly feel the need to work, which can prevent you from properly relaxing and lead to burnout. However, in some cases, your looming responsibilities at home may prevent you from getting work done, which will thwart the success of your new business.
There are steps you can take to physically separate your work and home, such as creating an office space with a door where you can develop a deeper focus on your work. You should also explain to members of your family the importance of maintaining regular working hours, during which they should avoid disturbing you. You should be equally committed to your off time, ensuring your mind and body a certain number of hours per day when you won't enter your office or think about your business. This will help you develop healthy habits that allow you to continue running your business from your home.
Your Business Insurance Is Even More Important
Few home-based businesses welcome customers and clients, and most businesses run from the home have just one worker: you. As a result, many entrepreneurs operating from their homes opt not to use some of their precious budget on business insurance — and this is a significant mistake. Contrary to popular belief, homeowner's insurance will not protect your business from all of the liability it faces; in fact, most homeowner's policies specifically exclude home-based businesses from their coverage. Thus, if any harm befalls your home or your business as a result of your operations, you could be personally liable. You should look into the business insurance you need to keep your home and your business safe.
You Will Need to Leave the House
Cabin fever doesn't only occur in the dead of winter; many people experienced the negative physical and mental conditions associated with isolation during the pandemic, and cabin fever is a particular concern for entrepreneurs of home-based businesses. The brain and body crave new experiences, so enduring the exact same environment for every hour of every day can be mentally and emotionally taxing. If you aren't careful to combat cabin fever, it could lead to burnout that will result in business failure.
You need to find ways to leave your home, if only for a few hours each week. You might try to schedule working lunches with potential vendors, business partners or clients, or you might make a point of getting your friends or family together for dinner on the weekends. As long as you manage to break up your routine with time outside the house, you should be able to maintain productivity at work.
Your Communication Skills Have to Be Exceptional
When you operate a traditional business, from an office or storefront, you tend to have more methods of communication at your disposal, which means you can choose the most effective form of communication to accomplish individual goals. When you are running a business from your home, your communication options are much more limited. For the most part, you will be communicating with vendors, service providers, investors, clients and more via email and other text-based methods, which will test your communication skills. Before you launch your business, you might consider taking a business communications course to hone your comfort with various communication web tools and your writing ability.
Anyone may be able to become an entrepreneur, but not everyone has what it takes to run a business from their home with success. As long as you recognize the risks of home-based business operations, you should be able to build your business from your home.
Subscribe to Our Latest Newsletter
To Read Our Exclusive Content, Sign up Now.
$5/Monthly, $50/Yearly