How to Choose a Reputed Moving Company?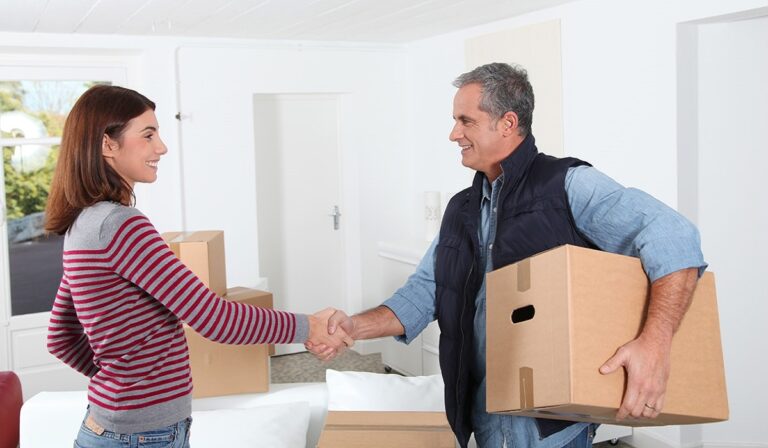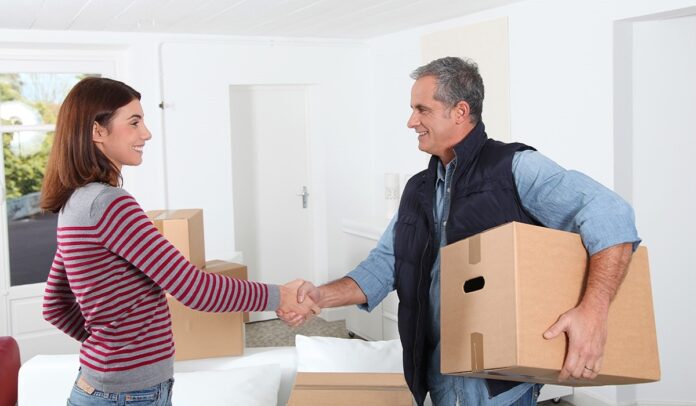 Choosing a reputable moving company is crucial when planning a relocation. Whether you're moving locally or embarking on a long-distance journey, entrusting your belongings to a reliable and professional moving company ensures a smooth and stress-free experience. With numerous options available, it's essential to know how to select a reputed moving company that meets your specific needs. In this article, we will guide you through the process of choosing a reputable moving company, providing valuable tips and insights to help you make an informed decision.
1. Research and Gather Information
Begin with Comprehensive Research
To choose a reputable moving company, start by conducting thorough research. Utilize various resources such as online platforms such as trusted moving websites like Moving Astute, customer reviews, and recommendations from friends, family, or real estate agents. Look for moving companies that have a positive reputation and are known for their reliability, professionalism, and excellent customer service.
Verify Licensing and Credentials
Ensure that the moving company you're considering has the necessary licenses and credentials to operate legally. In the United States, moving companies that engage in interstate moves must have a valid USDOT number issued by the Federal Motor Carrier Safety Administration (FMCSA). Verify the authenticity of this license to ensure compliance with regulations. Additionally, check if the company is a member of professional associations such as the American Moving and Storage Association (AMSA) or the International Association of Movers (IAM), as membership can indicate their commitment to industry standards.
Check for Insurance Coverage
A reputable moving company should offer appropriate insurance coverage for your belongings during the move. Inquire about the types of insurance options available and understand the extent of coverage provided. Ask for proof of insurance and ensure it is valid and up-to-date. Adequate insurance coverage will give you peace of mind, knowing that your items are protected in the event of any unforeseen circumstances.
Evaluate Experience and Track Record
Consider the experience and track record of the moving company. Look for companies that have been in the industry for several years and have successfully completed a significant number of moves. An experienced moving company is more likely to have the necessary expertise, resources, and knowledge to handle your relocation efficiently.
2. Read Customer Reviews and Testimonials
Assessing Customer Satisfaction
Customer reviews and testimonials are valuable resources to gauge the reliability and professionalism of a moving company. Visit reputable review websites and read both positive and negative reviews. Pay attention to customers' experiences with the company's communication, punctuality, efficiency, and handling of belongings. While a few negative reviews are common, focus on the overall satisfaction level of previous customers.
Seek Recommendations
Ask friends, family, or colleagues who have recently moved for recommendations on reputable moving companies they have worked with. Personal referrals often provide insightful and trustworthy information. Collect multiple recommendations and compare them to narrow down your options.
Check Online Ratings and Accreditation
Consult online platforms that provide ratings and accreditation for moving companies. Websites like the Better Business Bureau (BBB) provide ratings based on customer feedback and complaints. A moving company with a high rating indicates their commitment to quality service and customer satisfaction. Look for companies with positive BBB ratings and accreditation.
Request References from the Moving Company
Ask the moving company for references from previous customers. A reputable company will be willing to provide contact information for satisfied customers who can vouch for their services. Reach out to these references and inquire about their experiences, level of satisfaction, and any concerns they may have had during their move.
3. Request and Compare Quotes
Obtaining Transparent Estimates
Contact multiple moving companies and request detailed, written estimates. Reputable moving companies should be willing to provide transparent pricing information. Avoid companies that provide quotes without conducting an on-site survey or those that give significantly lower estimates than others, as this could be a red flag.
On-Site Surveys
A reliable moving company will typically conduct an on-site survey to assess the size and weight of your belongings. During the survey, the company representative will evaluate any potential challenges and provide a more accurate estimate. Be available during the survey to answer any questions and address specific concerns.
Understand Pricing Structure
Carefully review the pricing structure provided in the estimates. Understand if the pricing is based on weight, distance, hours worked, or a combination of factors. Clarify any additional charges that may apply, such as packing materials, storage fees, or special services. Comparing the quotes will help you make an informed decision based on the overall value provided.
Consider the Balance Between Price and Quality
While price is an important factor, it should not be the sole determining factor when choosing a moving company. Consider the overall value and quality of the services offered. A company with slightly higher prices may provide additional benefits such as better customer service, trained and experienced staff, and additional insurance coverage. Assess the reputation and reliability of the moving company alongside the price to make a well-rounded decision.
4. Communication and Professionalism
Assessing Communication Channels
Effective communication is essential when working with a moving company. Evaluate their responsiveness and clarity during your initial interactions. A reputable company will be prompt in answering your questions, providing detailed information, and guiding you through the moving process. They should have multiple communication channels available, such as phone, email, and live chat, to ensure smooth and accessible communication.
Professionalism and Conduct
Observe the professionalism and conduct of the moving company's representatives. Polite and respectful behaviour, both in person and over the phone, is indicative of their commitment to excellent customer service. Professional movers will handle your inquiries, requests, and concerns in a courteous manner. They should be knowledgeable about the moving process, able to provide guidance and address any concerns or specific requirements you may have.
Clear Terms and Conditions
Ensure that the moving company provides clear terms and conditions in writing. Read the contract thoroughly before signing, paying attention to cancellation policies, liability for damages, and any other important clauses. Seek clarification for any ambiguous or unclear sections. A reputable moving company will be transparent about their terms and conditions and provide you with a copy of the contract for your reference.
Conclusion
Choosing a reputable moving company is essential to ensure a smooth and successful relocation. By conducting thorough research, reading customer reviews, requesting and comparing quotes, and assessing communication and professionalism, you can make an informed decision when selecting a moving company. Remember to verify licensing, insurance coverage, and credentials to ensure the company's legitimacy. A reputable moving company will prioritize your satisfaction, providing reliable and professional services throughout the moving process, and ensuring the safety of your belongings. Take the time to choose wisely, and you'll have peace of mind knowing that your move is in good hands.
Subscribe to Our Latest Newsletter
To Read Our Exclusive Content, Sign up Now.
$5/Monthly, $50/Yearly