How have Online Exams Changed Our Lives?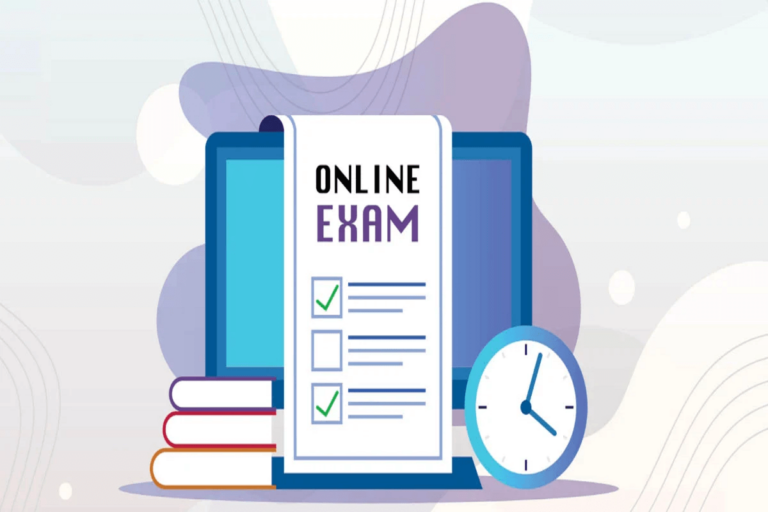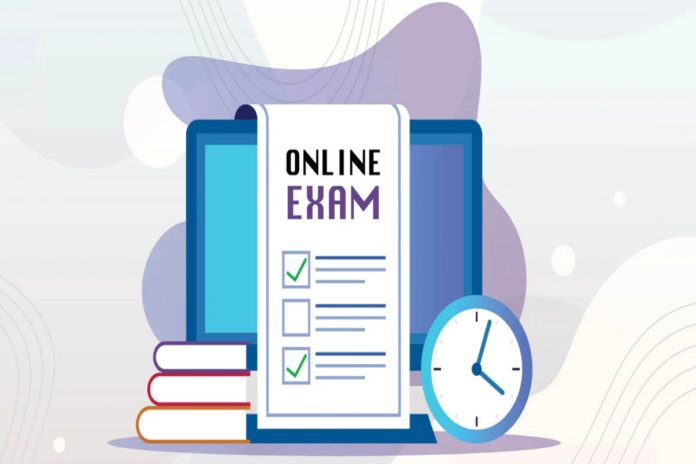 An online exam is a virtual exam given on a computer device (desktop, laptop, mobile, tablet) using the internet. One can provide an online examination from any location remotely. An online exam (also known as an exam) is a fantastic way of conducting tests and other vital exams using the internet. An online exam requires a device capable of accessing the internet, viz., a computer or a smartphone. This exam can be given either at an examination center or at home.
An online examination system is a computer-based test system used to conduct online tests. This examination system uses fewer resources and minimizes the need for question papers and answer scripts, arranging invigilators, exam room scheduling, coordinating with examiners, and more.
An online exam provides security and flexibility to the examination process. Once all the questions are uploaded to the system, the system can shuffle and give questions in different orders to different students. There is no scope for question leakage before exams in this process.
Students, as well as teachers, prefer online examinations. Students can give reviews in the comfort of their homes. For teachers, it is also easier to check large amounts of exam papers as answers are pre-fed into the system, giving us the results within a few seconds. In the case of competitive exams, one can choose exam centers close to their home. Earlier only a few locations were available, but as the exams are gradually shifted to online modes, students have increasing options.
Suppose you are a newbie to this new online teaching and assessment concept. No need to worry because you can visit Help with online classes where you can easily find solutions to your problems.
You can get online class help for all courses at all academic levels and achieve your desired grades at the most affordable price with a highly qualified team of expert professionals.
Reasons Why Many are Opting for Online Classes Nowadays are:-
1. ENVIRONMENTALLY FRIENDLY
One of the greatest, rather indirect, advantages of online examinations is their effect on the environment. Written examinations require a lot of paper to print question and answer sheets. Also, there is a lot of waste due to error printing or over-estimation of the amount necessary, not to mention the carbon footprint of the systemization around getting the papers to and from examination locations. Therefore, online examinations are the most environmentally friendly assessment option.
2. SAVES MONEY
Online examinations also save you money in different ways. Since everything is online, there are no printing and no transportation costs. Cash is also held in examination facilities, like paying facilitators and invigilators to oversee the exams. Online examinations require little expenses like an admin, online proctoring, email distribution systems, and IT support. But it's dramatically less than that of conventional exams.
3. IT SAVES TIME, BIG TIME
Not only is there less time between the setting of the question paper, but it also saves time for the students to travel to-and-from examination locations and then wait for the papers to be distributed and collected. As most online examinations use auto-grading, teachers don't have to spend a lot of time marking exam papers, and students get their results within seconds.
4. PLUGGED INTO TECHNOLOGY
Previously, the more people who took an exam, the bigger the challenge to scale it. Online examinations make it super easy to facilitate. Setting up an exam for a thousand people takes almost the same effort as it does to set up an exam for ten people. Another advantage of this tech-centric nature of exams is that the more online exams people take, the more they get used to it and the more comfortable they feel. Also, people can practice several mock tests before appearing for the final exam. This helps them understand questions and also eases them with the system. If you want to take such trials, you can visit the online class exam, where you will get related Help regarding online exams and also give mock tests.
5. MORE SECURE, LESS CHEATING
Security has long been a challenge with exams. Mainly with top-profile exams like competitive exams, bar exams, SATs, and college, and university final exams. With online exams, there are fewer leaks as no physical papers can go missing during the printing and transportation process. An added security advantage is that examiners can use question banks, and the system shuffles the questions randomly. This means that no two exams are entirely the same, minimizing the possibility of cheating.
Nonetheless, online exams also have some disadvantages, as there are pros and cons to every type of examination system. Each educational institution should evaluate the different approaches to meet their specific needs better. However, the convenience of online exams has set the trend to shift people towards it.
While it's easy for institutions to stick with traditional pen-and-paper exams, global situations such as the outburst of an epidemic, natural calamities, and war have forced the education industry to rethink how they can operate. Online examinations have enormous advantages, and as technology keeps improving, these advantages continue to expand. Shortly, online tests will become the standard for evaluation.
Subscribe to Our Latest Newsletter
To Read Our Exclusive Content, Sign up Now.
$5/Monthly, $50/Yearly