What's New in the World of Online Dating?
Dating was already difficult enough in the best of times. Now, with the pandemic ravaging the world and throwing in government directives such as social distancing mandates, searching for love has just gone more difficult.
However, the opposite is actually happening. Dating is thriving—specifically online dating. In fact, singles across the world are turning to online platforms in record numbers. Whether they want a hookup or a lasting relationship, they choose a platform that suits their needs perfectly and just start seeking new connections. If it's a casual hookup they want, they just register on a hookup dating site and arrange a quick encounter. Especially with the currently developing geolocation technologies and fast search for matches nearby, such a dating service is actively gaining momentum. And the landscape of online dating is rapidly changing, adapting to this new normal.
A Look at the Online Dating Industry
Before the COVID-19 pandemic hits, online dating fatigue was already taking hold. Download for dating apps and the logins for dating sites were shrinking worldwide. Research also showed that all those swiping has only made people lonelier.
However, the pandemic changed that. Living under house arrest, the pandemic prompted family gatherings on Zoom, virtual game nights, FaceTime happy hours, synced Netflix viewing, and higher sign-ups and usage of online dating sites.
Human, after all, are always looking for companionship and the widespread of the pandemic only help shape the online dating world.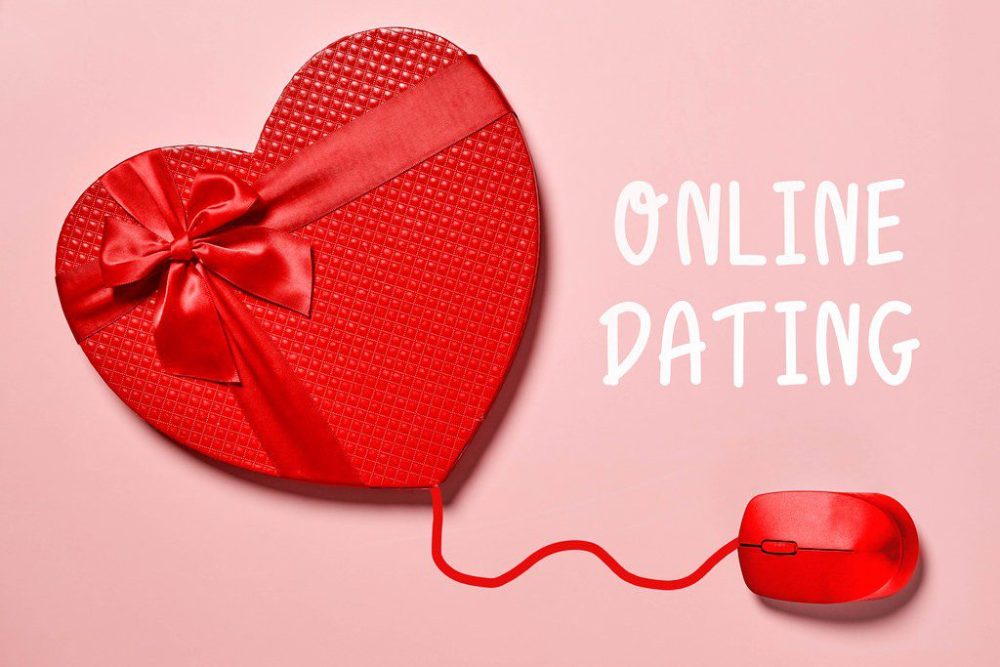 4 Online Dating Trends to Know
The pandemic help revive the online dating scene. And with that come several trends and technology in the new normal.
1.

    

Embracing Video Dates
Dating sites and apps are pushing users to go on virtual dates by rolling out some new video-based features, which make it simpler for you to meet more people and in staging meetups.
In the early days of the pandemic, restaurants and bars closed their doors which made in-person dates impossible. At the same time, video dates became the rage. Dating apps picked up on the trend of Zoom dates and introduced several in-app video chatting features.
While users can gradually return to in-person dates as pandemic conditions start to ease, video dating is expected to remain a popular way of dating in order to screen potential dates before meeting up in person and reducing the risk of potentially dangerous encounters.
2.

    

Online Daters Prioritize Safety
Online dating is the rage right now. However, there are still challenges that dating companies will need to prioritize. This includes online dating safety and personal privacy.
Some users experience bad or inappropriate encounters—from sexual harassment to indecent pictures sent to them.
Dating sites are currently restricting their dating features and enhancing their community in order to make users feel safer—particularly women—before meeting their potential dates for a hookup or a casual date.
And with the recent surge in interest among the mature and older audience, matters of safety have also become a more pressing concern.
3.

    

Women-Driven Dating Sites and Apps
In line with the growing safety concerns for dating apps and sites, companies are not prioritizing creating a women-driven dating app or site.
Some sites are already allowing women to be the first ones to take the first step and reach out to men they see as a potential match. This should help prevent them from being bombarded by messages—either as a simple "hi" to the rude and sexually abusing messages—from hundreds of men.
4.

    

Virtual Reality
Some dating companies use VR tech to provide realistic, virtual dating lessons and help users learn how to approach a potential date. In the near future, VR could allow users to walk into a booth to sit and virtually chat to match from anywhere in the world.
Today, VR headsets could be used to provide a seemingly realistic date with someone from an online dating app or site.
Conclusion
The online dating scene is certainly here to stay, bringing new and exciting things that will attract more and more users looking for love and a connection.
Subscribe to Our Latest Newsletter
To Read Our Exclusive Content, Sign up Now.
$5/Monthly, $50/Yearly