NASA Honors Jeff Bezos with a Blue Origin Lunar Lander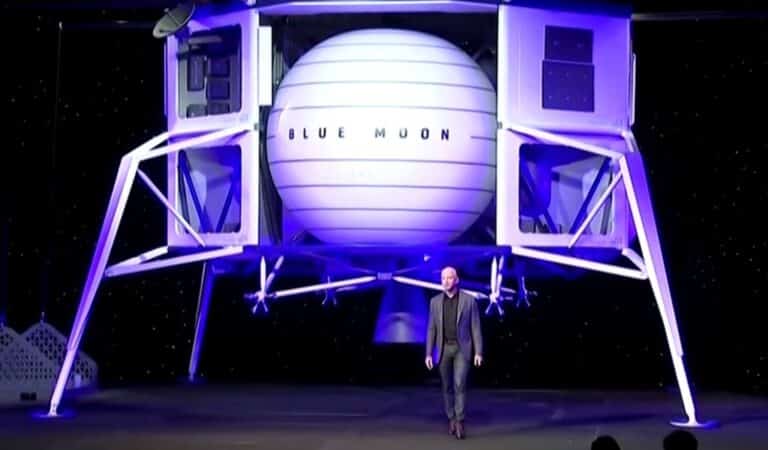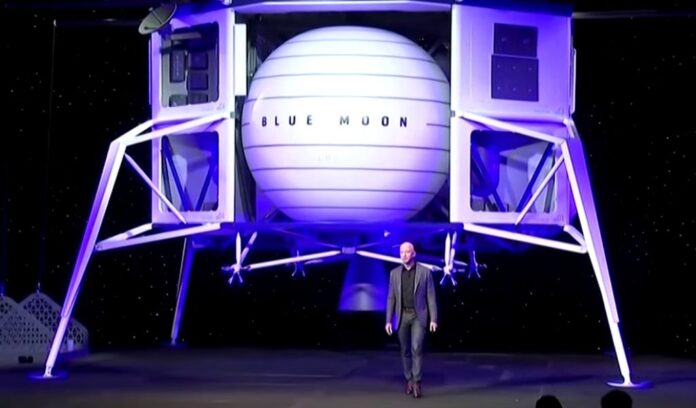 Listen to the Podcast:
The National Aeronautics and Space Administration (NASA) has given Blue Origin a $3.4 billion deal to build a spaceship that can take astronauts to and from the moon's surface.
Two years after Elon Musk's SpaceX was given the same contract to transport astronauts, the statement made by the US space agency on Friday, May 19, was a major victory for the firm founded by Jeff Bezos.
According to Bill Nelson, administrator of NASA, "Today we are excited to announce Blue Origin will build a human landing system as NASA's second provider to deliver Artemis astronauts to the lunar surface."
"Human spaceflight is entering a golden age, made possible by NASA's partnerships with the private sector and other nations. Together, we are investing in the infrastructure necessary to set up the first Mars landing, Nelson continued.
On Twitter, Bezos expressed his gratitude for being "honored to be on this journey with @NASA to land astronauts on the Moon – this time to stay."
Honored to be on this journey with @NASA to land astronauts on the Moon — this time to stay. Together, we'll be solving the boil-off problem and making LOX-LH2 a storable propellant combination, pushing forward the state of the art for all deep space missions. #Artemis… pic.twitter.com/Y0zDhnp1qX

— Jeff Bezos (@JeffBezos) May 19, 2023
Blue Origin plans to work with Lockheed Martin Corp., Boeing Co., Draper Software, and Astrobotic Robotics to develop its 52-foot tall Blue Moon lander.
NASA chose the aerospace and space exploration firm over a competing proposal that also included Northrop Grumman Corp. and was led by the Leidos Inc.-owned defense contractor Dynetics.
With the Artemis program, NASA now has a second way to take people to the moon thanks to Bezos and Blue Origin.
NASA previously granted SpaceX $3 billion in 2021 to create the Starship spacecraft, which is anticipated to send astronauts to the moon for the first time since the final Apollo mission in 1972.
Why Another Human Landing System Partner?
Bill Nelson, who is in charge of NASA, announced the deal at an event at NASA's headquarters. He said, "I've said this before: we want more competition, we want two landers, and that's better."
"It means you can count on it and have backups," he said. NASA says that adding another partner to the human landing system will make the market more competitive and cut costs for taxpayers.
NASA has picked Blue Origin in Kent, Washington, to make a system for humans to land on the moon during the Artemis V mission.
With Artemis, the space agency will look at more of the moon than ever before. This will help scientists learn more and get ready for future human trips to Mars.
Reports say that Blue Origin wants to launch both its lander and this refueling shuttle using its New Glenn rocket, which has never flown before.
Artemis 4 is set to land on the moon in 2028, and Artemis 5 will do the same a year later. Both will have to go through Gateway, a new space station in lunar orbit that hasn't been built yet.
Subscribe to Our Latest Newsletter
To Read Our Exclusive Content, Sign up Now.
$5/Monthly, $50/Yearly