How to Label and Sell Your Custom Hot Sauce?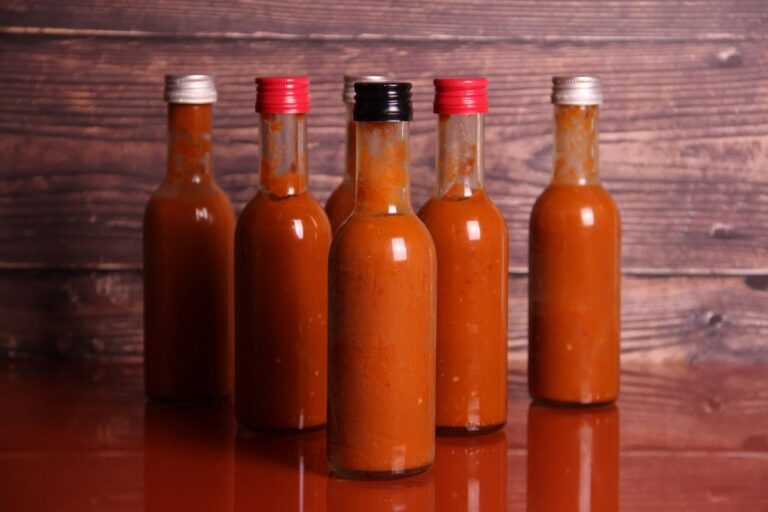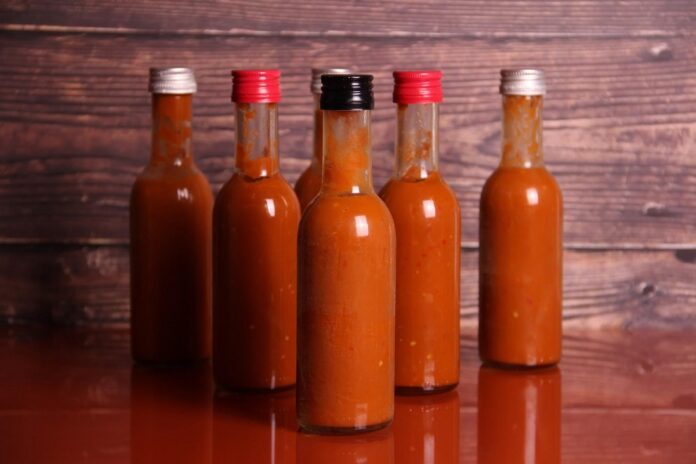 You've worked so hard on your special sauce. It's a recipe that you've developed over the years, made with the hot peppers that you've grown with your own two hands. Your friends have raved about its taste so much- it's uniquely tangy and spicy that it'll make you want to eat more and more of whatever meat you've slathered it on.
Now you're ready to take your prized custom hot sauce and take it to the masses. Where do you start?
Developing a label and selling/marketing your sauce can be scary. Especially so, if you're new to food selling in general. If you want your sauce to stand out from the rest of the competition, then it's essential that you should be able to label and market it in such a way that it can showcase its fiery special qualities to the fullest.
Here are some super useful tips to help you set out on the right track:
How to Label and Sell Your Custom Hot Sauce
1. Choose an awesome, imaginative name
Hot sauce is fun, fiery, and fierce. Therefore, you should pick an awesome name that accurately reflects what your sauce is all about. This is the thing that consumers will first notice when they see your hot sauce bottle on a shelf. The name should be something that would make them want to try your sauce out.
Brainstorm name ideas and get them all out there. Use wordplay or take inspiration from popular culture, phrases, and memes. Ask your friends and family or people whose opinions you trust for their ideas and their feedback. Don't be afraid to be creative!
But do take in mind that it's best to avoid names that have already been used for other food products. You don't want to get embroiled in copyright issues along the line. Phrases or words that can be misconstrued as misleading or offensive are a no-go too. Make sure to keep your brand name short, simple, and easy to remember.
2. Write everything that needs to be put on your label
Correct label information is essential for any product out there. For food products, there are certain labeling requirements that you need to abide by. The FDA has an official guide for labels on food products that you can consult for information. Some of the data that need to be included in a label include nutrition information, ingredients, notes about potential allergens (if it has any), storage requirements, as well as manufacturing and expiration dates. You would also have to provide details about where your product was manufactured, and whether it has been processed on equipment that might have processed foods with allergens.
For hot sauces, it's nice to have a spiciness level scale on it. Some people can't handle too much heat, while some people love their hot sauces eye-wateringly spicy, so it's nice to have a gauge of some sort so that your customers would know what to expect from your hot sauce regarding heat intensity.
3. Take note of your bottle's size and shape
You've spent hours and hours on a label design that you like, only to find out at the last minute that it doesn't fit the bottle at all!
To prevent this from happening, measure the width and height of your hot sauce bottle, then determine how much of it you want your label to cover. Seek label sizes that can curve around your bottle and can complement the shape of your sauce bottle nicely. On label shapes, rectangular ones offer the most design space, while oval or circular-shaped ones offer a more visually-interesting design.
Marketing and Selling Your Custom Hot Sauce
Now that you've got the bottles of your own custom-made hot sauce ready all labeled up and ready to go, how exactly are you supposed to go about selling them? Fret not, below are some of the steps that you need to get started.
– Determine your target market
Are you making your hot sauce for the weekend barbecue crowd? Or is your recipe Asian-inspired and is more suited to Asian dishes and cuisines? Does your sauce focus more on the flavor or the heat intensity?
Focus your marketing efforts on your niche. For example, if your hot sauce is pretty mild with a fruity or botanical flavor profile, then it's probably not wise to market it to those who want the hottest sauces they could possibly lay their hands on.
– Have an online presence
No matter what your opinion on social media is, it can't be denied that you have to have an online presence if you want to reach out to a wider audience. Get your hot sauce on its own Twitter and Facebook page (and probably Tik Tok if you want to target the younger Gen Z crowd). A wider reach equals more potential customers. Whenever you post, you can use hashtags like #yourHotSauceName (just change yourHotSauceName to your brand name), and other related hashtags so that it can help more people discover it.
– Send out free samples
Let people taste your hot sauce for themselves! You can provide free samples in nearby restaurants, and send samples to food bloggers and foodie influencers. If there are food-related events in your location, like food fairs and farmers' markets, then you could also set up shop in those and hand out samples.
– Ask local shops and restaurants
Depending on how large of an operation you have, it might be hard to get your product onto the shelves of major supermarkets and grocery stores. This is the reason why you need to target your local gourmet shops and restaurants first. These local companies are usually more willing to promote items from local sellers than large groceries are.
Selling your own hot sauce can be a lucrative business venture once you've managed to grow your brand. However, like a hot sauce recipe that's been developed and refined throughout the years, building a brand also takes time and dedication. Be patient and trust the process. Hopefully, the tips above can help you make your hot sauce venture into a most profitable and fulfilling venture for you.
Subscribe to Our Latest Newsletter
To Read Our Exclusive Content, Sign up Now.
$5/Monthly, $50/Yearly