Five Ways to Improve Data Analytics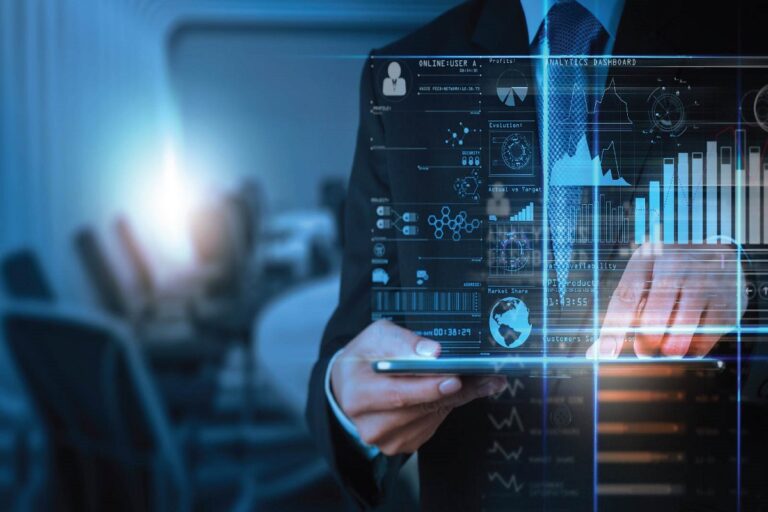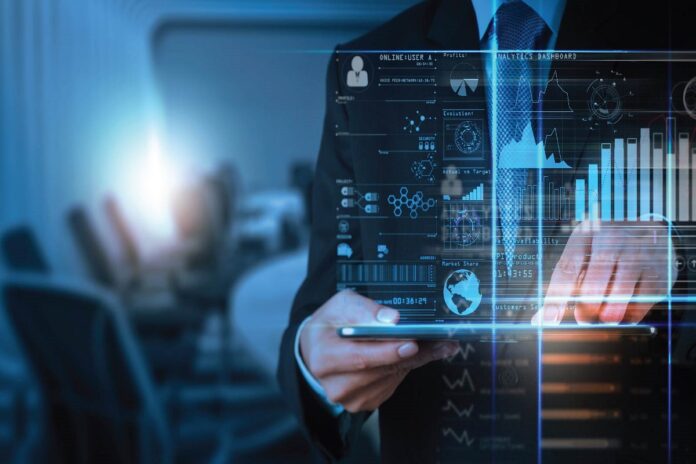 Data teams around the globe are constantly collecting, ingesting, sorting, transforming, and analyzing data as a part of their business practice on a daily basis. Combing through massive amounts of data can be overwhelming, especially with so many data-driven tools and resources available on the market. Data analytics is a rapidly changing space and it's important to stay on top of data in order to fulfill customer needs, identify market trends, and react to customer wishes in a swift manner. It's challenging for many businesses to figure out what exactly are the best ways to improve this process with so many options at their disposal. Don't worry, because we've done the research so you don't have to, and have come up with five ways to improve data analytics below. 
Business Intelligence Tools 
Business Intelligence (BI) tools are one of the easiest ways to improve data analytics for any business. Business intelligence is the process of converting raw data into meaningful information, which teams can use to make strategic decisions. BI tools uncover insights and turn them into user-friendly data such as charts, graphs, reports, and dashboards. You don't have to be well-versed in the technicality of data to get the most out of BI. In fact, BI allows both business leaders and data analysts to adjust the BI to their level of knowledge, which empowers them to make more intelligent decisions. Also, BI allows you to identify trends, cultivate valuable insights, and take actionable steps from your data. Popular and reliable tools businesses most commonly use include Tableau, Datapine, Sisense, and more. 
Data Hygiene 
Keeping your data clean, current, and fresh is probably one of the most essential ways you can improve your data analytics. According to AccuData, most businesses lose up to 12% in revenue thanks to the presence of dirty data. Dirty data consists of outdated, duplicated, incomplete, and incorrect data. Data teams strive to keep their data error-free, so they can properly connect to their customers, improve lead tracking, and personalize campaigns and ads in the proper way. Finding ways to create standardization within your databases and cultivating dirty data prevention practices are paramount to a business's success. Some of the top data cleansing tools include Trifacta Wrangler, Tibco Clarity, Data Ladder, and more. 
Data Enrichment 
Data enrichment is a great way for any business can learn how to improve its data analytics. Data enrichment is the process of taking single data points and connecting them to external data sources. This process helps businesses gain extra information about potential customers, website visitors, and targeted demographics. You can gain extra insight into individuals with valuable data points such as email addresses, phone numbers, and IP addresses. Data enrichment can help you gain a complete picture of customers, make more informed decisions, and strengthen fraud prevention. Some of the most trustworthy data enrichment tools include Clearbit, MaxMind, ZoomInfo, and more. 
Reverse ETL
The process of Reverse Extract, Transform, and Load (ETL) is one of the best ways to improve data analytics across the board.  Reverse ETL is the process of moving data from a data warehouse to an operational system of record. Reverse ETL is most commonly used to achieve data activation, which is known as the final step in the modern data stack. Data activation gives you real-time insights into your customers, which gives you the power to make better decisions, enhance the customer experience, and increase productivity within your organization. You can also use Reverse ETL to sync your data to operational tools, marketing apps, and Customer Relationship Management (CRM) platforms. Some popular ETL tools include Hightouch, Hevo Activate, Census, and more. 
Customer Segmentation
Taking advantage of customer segmentation is another worthwhile way to improve data analytics for your business. Customer segmentation helps business leaders can a better understanding of their customer groups. This gives them the power to understand customers based on geographic, demographic, and behavioral segmentation. There are so many ways you can use this data to target your audiences based on things such as hobbies, age, habits, income, education, location, etc. You can use this to create more personalized experiences, boost revenue, and keep customers coming back for more. Data teams can also track individuals throughout the entire customer journey and gain insights to enhance the experience for others. Popular customer segmentation tools include Amplitude, Baremetrics, Userpilot, and more. 
Conclusion
Data analytics is essential for any business looking to gain a competitive edge and continue fulfilling the needs of its customers. Investing in data analytics is a worthwhile effort, but can be frustrating with so many tools available for data teams. Easy ways you can improve data analytics include looking to BI tools, enhancing your data hygiene practices, and investing in data enrichment. Two other reliable ways of improving data analytics include Reverse ETL for data activation and customer segmentation. Implementing these five ways highlighted above will help you improve your data analytics and help your customers maintain happiness. 
Subscribe to Our Latest Newsletter
To Read Our Exclusive Content, Sign up Now.
$5/Monthly, $50/Yearly