How do You Know If an Asphalt Paving Job is Good?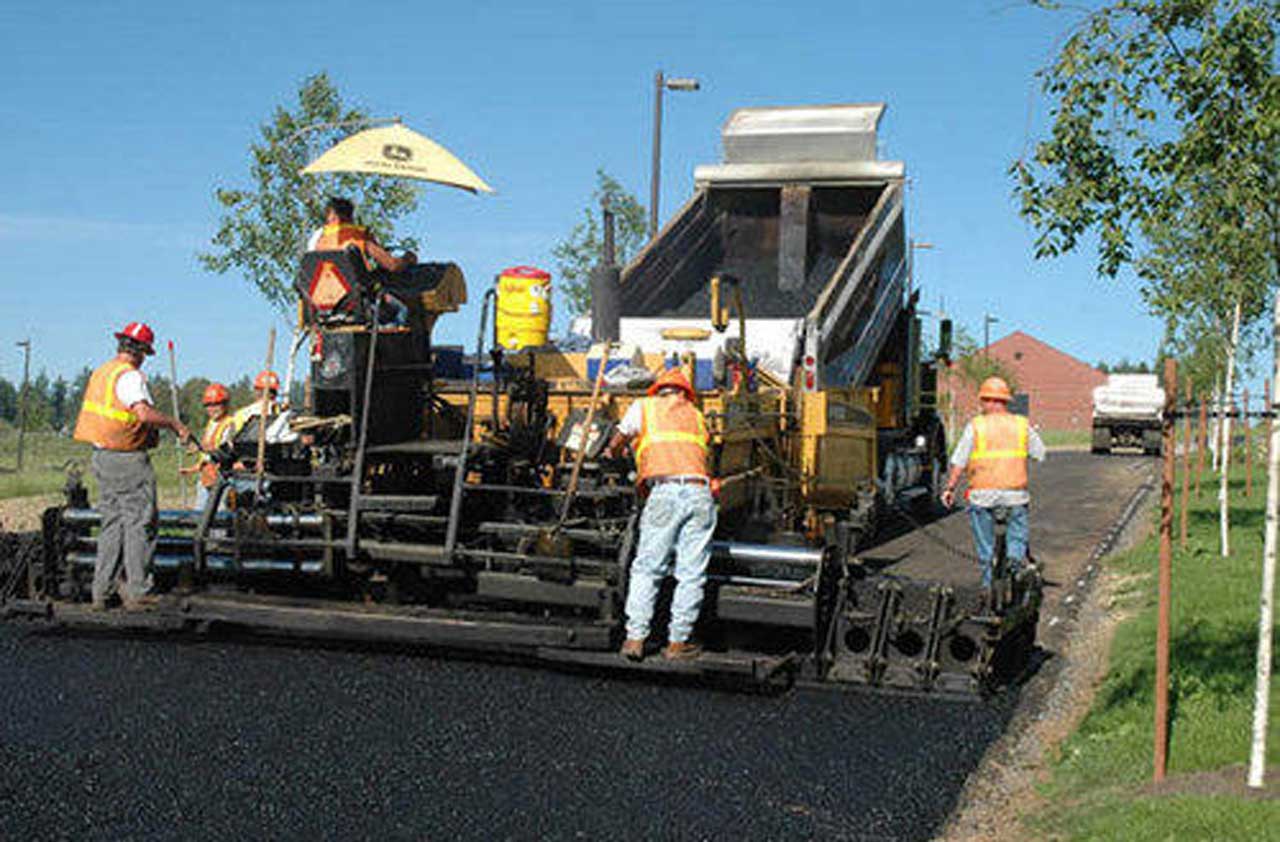 Any asphalt paving project requires quality work. If installed correctly and with quality materials,
asphalt pavement can last up to 10+ years. However, there's one thing you must understand—you
should never be concerned with how your parking lot or driveway will look after being paved. Newly
paved asphalt surfaces have an attractive appearance—and most people get fooled by this to
believe that the contract did an excellent job. However, it's essential to understand that there's
more to a quality asphalt paving job than what you see.
How do you know that your contract did an excellent job for your asphalt paving project? Even
though you might not be experienced, you can still check your newly installed project to see if the
the contractor did a good job.
A checklist to help you know if your contractor did a good job
When searching for an asphalt paving contractor, you can easily tell whether a contractor can deliver
quality work right from the word go. Any contractor who wants to make quick cash will overlook
some essential things about asphalt paving. But, you still need to confirm whether your contractor
has done a good job after the paving project is over.
Here's a checklist to help you check if your asphalt paving project was correctly executed.
● Good foundation work – any newly installed asphalt pavement should have a solid
aggregate base and a solid subgrade. The paving contractor must replace loose, wet, or soft
soil with a compacted rock base. This adds stability to the base layer, thus allowing it to
support the asphalt pavement. If the proper foundation work is not done, expect your
asphalt pavement to wear down within a few months after installation.
● Thickness – this is another essential aspect of a newly installed asphalt pavement. Typically,
asphalt pavements require a two-inch overlay—this prevents cracking and retains the
structural integrity of the surface. Thus, a two-inch asphalt overlay is a sign of quality work.
● Smooth transition – if you are laying a new layer over your existing asphalt surface, make
sure you inspect the edges of your parking lot or driveway to check the quality standards.
The transition between the new and old pavement should be even and smooth for vehicles
to drive over.
● Water drainage – stagnant water is the greatest enemy of asphalt pavement, and it should
never be allowed to pool on the surface. If water does not drain properly, it can penetrate
the tiny cracks in your pavement and weaken the structural integrity of the driveway.
● Detailed work – smooth, uniform, and even pavement edges don't come naturally. It
requires the contractor to take extra steps like cleaning dirt and dust from the old pavement
before applying the primer and taking care of the curbs and edges.
● Primer application – applying primer after installing a new asphalt pavement is critical. It
helps the newly installed asphalt layer adhere correctly to the old surface. Failing to apply
the primer properly can make the newly installed asphalt layer crumble over the old
pavement after a few months.
● Using the proper asphalt mix – there are different 'recipes' of different ingredients and
proportions that can be used to mix asphalt. Mostly, an asphalt mix is designed for different applications, like driveways, parking lots, roads, and highways. The asphalt mix used for your paving project directly impacts the strength and handling of the material and the final appearance of your pavement. Therefore, always ensure that your paving contractor uses the right asphalt mix for your paving project.
The asphalt paving experts from ABC paving & sealcoating say that a successful asphalt paving
project requires careful planning and thorough preparation. Every step must be executed according
to the plan for the project to succeed. Here are three tips for quality asphalt installation.
Choose a reputable contractor
An asphalt installation project requires specialized training and heavy equipment. Therefore, you
need to choose a reputable contractor with these two characteristics. Here are three questions to
help you check if the contractor is reputable:
● Is the contractor experienced in this kind of work?
● Is the contractor insured?
● Does the contractor have references?
Site preparation
The second to for quality asphalt installation is good site preparation. Therefore, you must discuss
your project requirements—size, ramps, stairs, and steepness with the contractor. Ask your
contractor if there's anything that you need to do from your site.
Your contractor will need to prepare your driveway. If it were previously paved, the contractor
would determine if a new layer can be laid over or if the old pavement needs to be removed. If it's a
new surface, the vegetation in the area must be removed, the area excavated, and the soil
compacted. Once the preparation is done, the paving work can start.
Ensure proper compaction is done
Compaction is an essential part of asphalt paving as it ensures the integrity of the paved surface and
prevents repairs in the future. Besides, compaction allows asphalt pavements to withstand unusual
loads. The thickness and temperature of the mat should also be monitored during the compaction
process.
Subscribe to Our Latest Newsletter
To Read Our Exclusive Content, Sign up Now.
$5/Monthly, $50/Yearly