Holi 2023: Date, History, Significance, Shubh Muhurt All You Need to Know
Listen to the Podcast:
Holi 2023 will be celebrated on Wednesday, March 8, 2023. Holi is an ancient Hindu holiday and one of the most widely celebrated in Hinduism. This year, on March 8, people from all around the world, notably those in India, will celebrate Holi.
As spring approaches, people around the globe prepare to celebrate Holi, one of the most renowned Hindu festivals. Moreover, the event honors the divine love between Lord Krishna and Radha. It is also a time to let go of old grudges and celebrate love and friendship. Holika Dahan occurs the night before Holi. Vishnu saved Prahlada from Hiranyakashipu today.
As individuals congregate around the bonfire, they say prayers for themselves and their loved ones. The next day, people celebrate Holi by throwing colored powder and water at each other, singing and dancing, and eating and drinking delectable food and beverages.
History of Holi
Holi derives from Hindu mythology. Some think that the original purpose of Holi was to celebrate spring and fecundity. Others believe it was a symbol of the triumph of good over evil. Regardless of its roots, Holi is now a globally celebrated Hindu event.
In numerous locations, the legend of Hiranyakashipu and Holika is related to the festival of Holi. Hiranyakashipu, an ancient Indian demon ruler, persuaded his sister Holika to murder his son Prahlada, a dedicated devotee of Lord Vishnu. Holika attempted to burn Prahlada by sitting on a pyre with him while wearing a cloak designed to protect her from the flames. However, the cloak protected Prahlada, but Holika perished in flames. Lord Vishnu was successful in murdering Hiranyakashipu that night, and the event was hailed as a victory of good over evil. People in various regions of India burn a massive bonfire the night before Holi to commemorate the holiday.
Read More: Best Time to Post on TikTok
The Significance of Holika Dahan
The Holika Dahan is an annual Hindu celebration of great significance. It celebrates the tale of Prahlad, a devout devotee of Lord Vishnu who was saved from death by his wicked aunt Holika. People gather around a bonfire to give prayers and sing devotional songs during the celebration of the festival. As a symbol of the triumph of good over evil, the blaze serves as a reminder that truth and righteousness will always triumph in the end. Holika Dahan will be held this year on March 7, 2023. Holi puja shubh muhurat begins at 6:24 pm and concludes at 8:51 pm.
Rangwali Holi 2023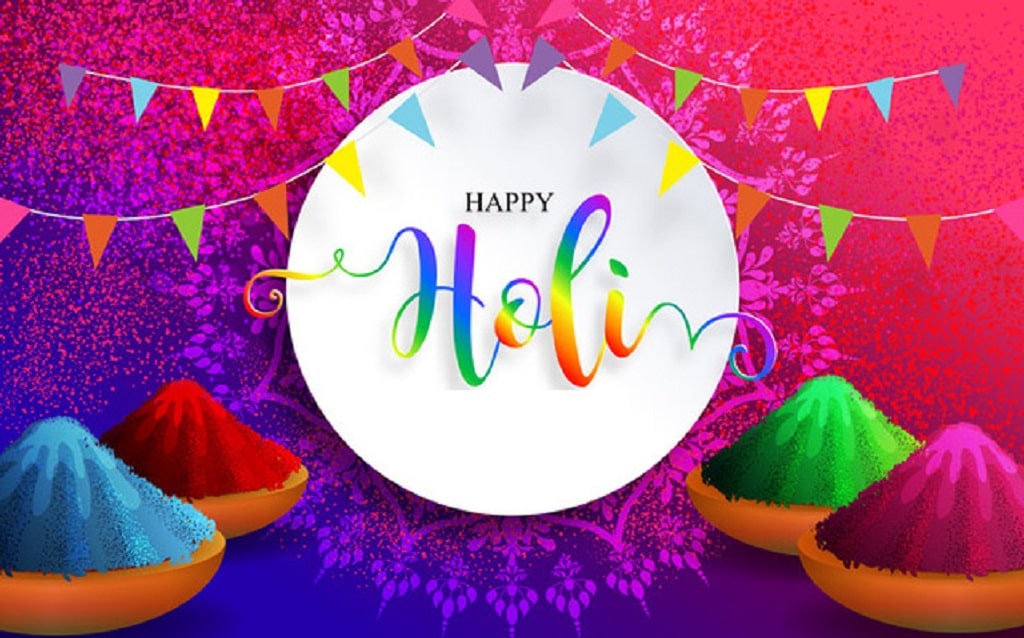 Hindus everywhere celebrate Holi. Holi is the second-biggest Hindu festival after Diwali. Colorful Holi is celebrated.
Braj regions are locations associated with the life of Krishna. Mathura, Vrindavan, Gowardhan, Gokul, Nandagaon, and Barsana are home to the most renowned Holi ceremonies. The Lathmar Holi, the traditional Holi celebration of Barsana, is renowned worldwide.
In the majority of locations, the Holi festival is observed for two days. The first day is known as Jalanewali Holi, which is the day of the Holi bonfire. This holiday is often referred to as Chhoti Holi and Holika Dahan. Holika Dahan is referred to Kama Dahanam in South India. The second day is known as Rangwali Holi, on which people play with colored water and powder. Rangwali Holi, the primary Holi celebration, is also known as Dhulandi or Dhulendi (). Dhuleti and Dhulheti are alternative pronunciations of Dhulandi that are less common.
After sundown on the first day, bonfires are lighted at Right Holika Dahan Muhurat. The day following Holika Dahan or the day of the Holi bonfire is always the principal day of color play during Holi. The following morning, people play Holi with both dry and wet paints. Individuals are more willing and at ease when playing Holi with Gulal, or dry-colored powders. Nonetheless, many individuals believe that Holi festivities are incomplete without wet colors. A moist color is applied to the face and is created on the spot by combining a little amount of water with dry pigment powder. More enthusiastic Holi participants combine the dry-colored powder with a whole bucket of water to saturate the entire body with wet color.
The DrikPanchang.com staff wishes you a joyous and colorful Holi!
Holi 2023 Date and Auspicious Time (Shubh Muhurt)
Happy Holi 2023

Event

Time/Muhurat

Date

Starting time of Purnima Tithi

4:17 PM

7th March 2023

Ending time of Purnima Tithi

6:09 PM

7th March 2023

Duration of Holika Dahan

2 hours and 27 minutes

7th March 2023

Timings for Holika Dahan

6:24 PM to 8:51 PM

7th March 2023

Rangwali Holi

 

8th March 2023.
City-wise Holika Dahan Muhurat
They collect wood and other necessary elements for a bonfire days before Holi. The evening is when many people prepare the symbolic fire for Holika Dahan. Holika Dahan, also known as Holika Deepak, should be performed during Pradosh Kaal on the Purnima Tithi. According to Drik Panchang, the Purnima tithi will be in effect between 4.17 p.m. on March 6 and 6.09 p.m. on March 7. Holika Dahan Muhurta will take place between 6:24 pm and 8:51 pm.
New Delhi: 6:24 pm to 8:51 pm

Mumbai: 6:46 pm to 9:11 pm

Kolkata: 5:42 pm to 6:09 pm

Chennai: 6:18 pm to 8:43 pm

Bengaluru: 6:29 pm to 8:54 pm

Hyderabad: 6:24 pm to 8:49 pm

Ahmedabad: 6:45 pm to 9:11 pm

Jaipur: 6:31 pm to 8:58 pm

Gurgaon: 6:25 pm to 8:52 pm

Noida: 6:24 pm to 8:51 pm
How Do People Celebrate Holi?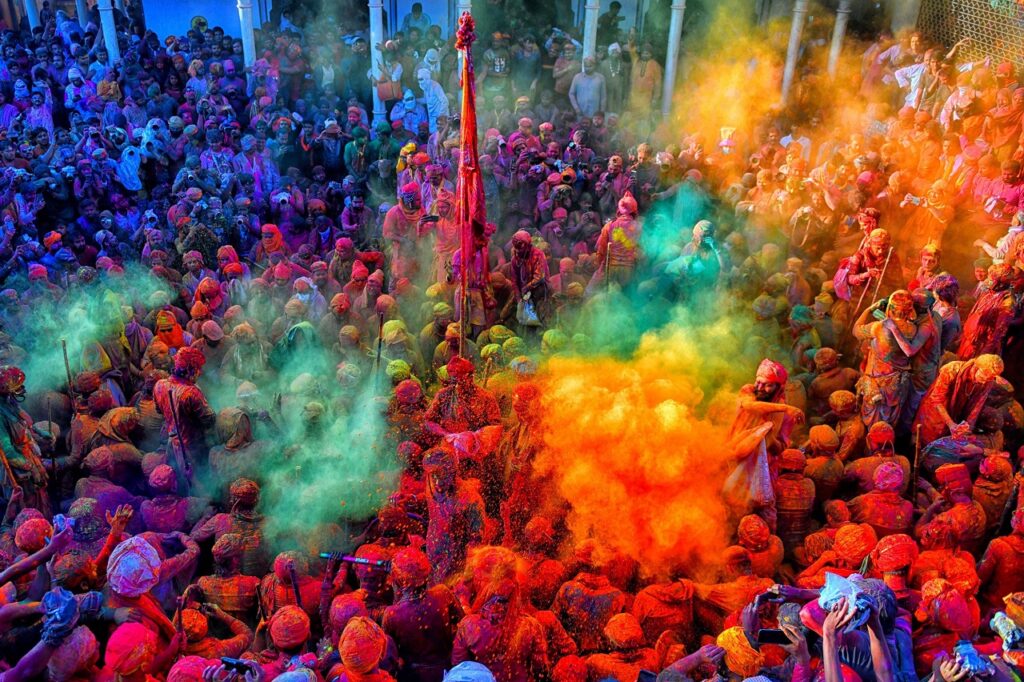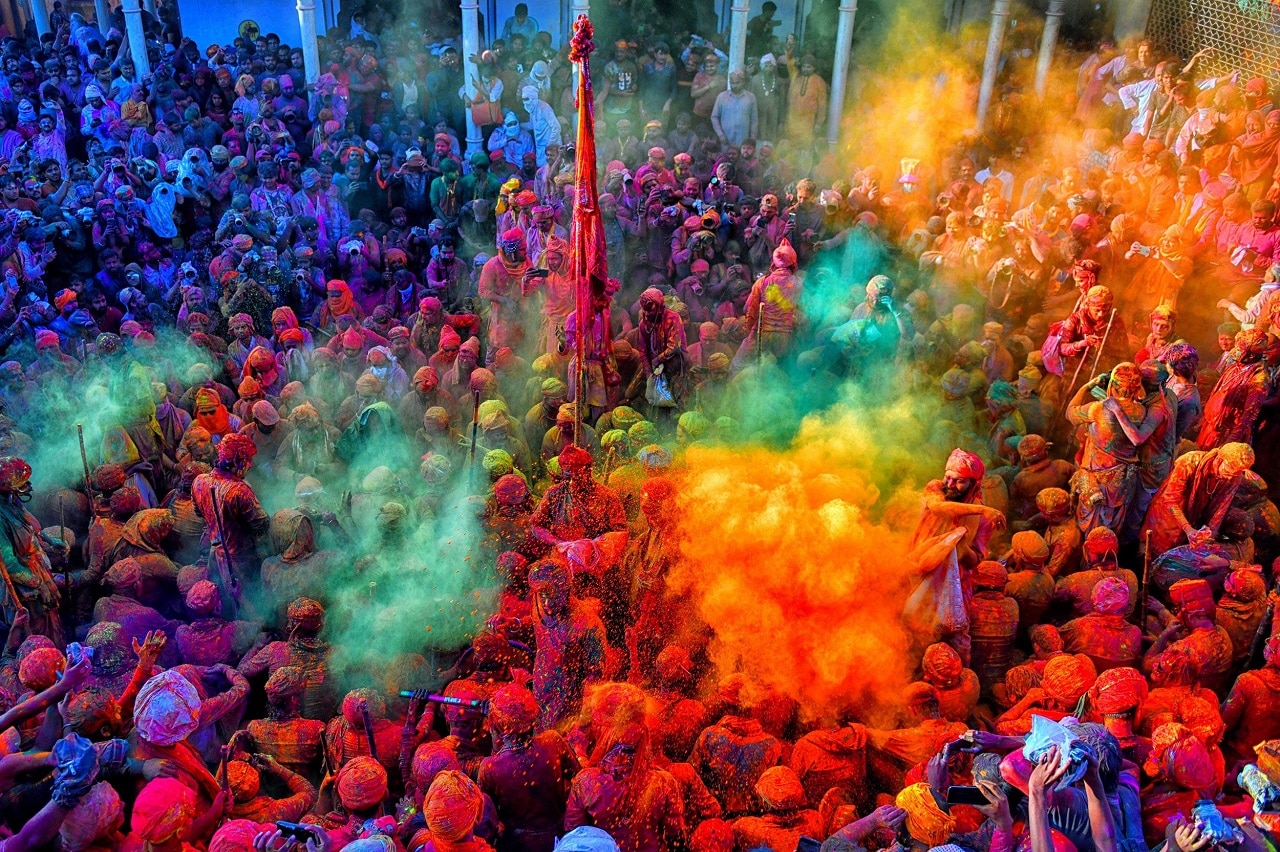 During Holi, people play with colors, dance to music, and consume traditional sweets. The Holi festival is celebrated in India.
Play with colors
Formerly, plant-based ingredients such as turmeric, neem, dhak, and kumkum were used to manufacture gulal; however, most people now utilize water-based commercial pigments for their powder solutions. You can get plenty of skin-safe, non-toxic, biodegradable colored powder online, which is ideal for dousing your friends and family.
Worship The Idol of Radah
Adorn the Idol of Radha Radha is a Hindu goddess and Lord Krishna's beloved. According to legend, Radha was the first woman to be showered with color as an expression of affection. To pay respect to Radah, many individuals sing Holi songs and perform plays beside her statue.
Have a Water Balloon Fight
No Holi is complete without being drenched, and water balloons are the perfect method to soak your fellow revelers. Buy a bag of water-filled balloons that you can fling at your friends and family, or go for the more efficient way with a set of water blasters. Oh, and for a highly effective (and colorful!) soak, you can always use colored bath drops in a tiny pool.
Bonfires
On the eve of Holi, many people create massive bonfires to commemorate the victory of good over evil in the narrative of Holika and Prahlad. These fires are said to frighten malevolent spirits by reminding them of Holika's dying. The burning of the bonfires is a festive event. Several individuals use this occasion to sing, dance, and socialize with their loved ones. This event is called Holika Dahan.
Eat Traditional Foods
In addition to colorful pigments and water balloons, you should stock up on festive seasonal snacks such as gujiya (fried dough pockets filled with goodness), mathri (a flaky biscuit-like snack), and malpuas (fried pancakes), among many others. Check out Garg's recipe for baked gujiya if you're looking for a healthy way to celebrate.
Plant Seeds
Garg suggests planting spring flower seeds as another way to enjoy spring. Planting seeds with young children on Holi is fun and easy, and they learn responsibility by caring for their plants daily. Start with a flower-growing kit.
Make Rangoli
Rangoli is a decorative art form created on the floor or at the doorways of houses, and it is believed to bring good fortune and success to the home and its guests. Some Hindus create Rangoli every morning, while others only do it during Diwali and Holi, two of the most important Hindu holidays. If you're not interested in creating an original Rangoli pattern using colored powder, you can get a kit that will help you create Rangoli sand art, Rangoli coasters, or even a simple Rangoli puzzle.
How to Wish People a Happy Holi?
Holi, like Diwali, has gained popularity outside of India and throughout the diaspora, and even non-Indians occasionally join in the festivities. To get into the Holi spirit, try the following greeting: "Wishing you a joyful and colorful Holi! May your life always be filled with the hues of love and happiness in honor of Holi." And don't forget to wear clothes that you don't mind becoming a different color when you return home.
Holi Festival Dates Between 2020 – 2030
| | |
| --- | --- |
| Year | Date |
| 2020 | Tuesday, 10th of March |
| 2021 | Monday, 29th of March |
| 2022 | Friday, 18th of March |
| 2023 | Wednesday, 8th of March |
| 2024 | Monday, 25th of March |
| 2025 | Friday, 14th of March |
| 2026 | Tuesday, 3rd of March |
| 2027 | Monday, 22nd of March |
| 2028 | Saturday, 11th of March |
| 2029 | Thursday, 1st of March |
| 2030 | Wednesday, 20th of March |
Is Holi Festival a Public Holiday?
Holi is a significant holiday in India, and most states grant inhabitants a holiday on the day of the festival of colors (March 8th in 2023).
Only seven states, Karnataka, Kerala, Lakshadweep, Manipur, Pondicherry, Tamil Nadu, and West Bengal, do not observe a public seasonal holiday on this date.  
Frequently Asked Questions (FAQs) 
What is the date of Holi in 2023?
On Wednesday, March 8, 2023, the colorful festival of Holi will be celebrated.
How old is Holi?
Holi has been celebrated on the Indian subcontinent for centuries, as poems going back to the fourth century BCE attest. After a long winter, it signifies the beginning of spring and the triumph of good over evil. March—Phalguna on the Hindu calendar—is its month.
What is Holi god?
Holi (/holi/) is an old Hindu tradition and one of the most widely celebrated Hindu holidays. It honors the holy and eternal love of Radha and Krishna. As Narasimha Narayana, Vishnu defeated Hiranyakashipu, symbolizing good over evil.
Where does Holi fall in the Hindu calendar?
Holi celebrations begin on the evening of Purnima, a full moon day in the Hindu month of Phalguna.
What is Holika Dahan Date 2023?
Holika Dahan will place on March 7, 2023. The fortunate hours for Holika Dahan are between 6:24 and 8:51 p.m. This year Holi will occur on March 8, and everyone will celebrate by playing with bright paints.
How is Holi celebrated in West Bengal?
The annual Basant Utsav festival is the highlight of the Holi celebration in West Bengal. "Basant Utsav" translates to "Spring Festival," and during this time, boys and girls enthusiastically welcome Spring, the season of optimism. In the calm ambiance of Shantiniketan, singing, dancing, and hymn chanting create an aura of joy.
Why does Holi honor Krishna and Radha?
Holi celebrates and worships the Hindu deity Radha Krishna to commemorate the narrative of young Krishna smearing colors upon Radha's fair complexion. According to legend, a young Krishna envied Radha's complexion and playedfully painted her face with different colors, establishing the Holi festival.
Who is Holika in Holi?
She is the aunt of Prahlada and the sister of the asura rulers Hiranyakashipu and Hiranyaksha. The legend of Holika Dahan (Holika's burning) represents the victory of virtue over evil.  
What is the origin of Holi?
The rituals of Holi differ across India and have their roots in Hindu mythology. In some locations, the celebration is related with the mythology of Hiranyakashipu, an ancient Indian demon ruler. Hiranyakashipu enlisted the aid of his sister, Holika, to murder his Vishnu-devout son, Prahlada.
Which country made Holi?
Mythology holds that the Holi festival originated in the Barsana region of India, which includes the cities of Mathura, Nandgaon, Vrindavan, and Barsana.
Do you say happy Holi?
Celebrate the holiday of Holi with pleasure and merriment. Wishing you a nice Holi! May God allow you to color your life with life, joy, pleasure, friendship, love, and whatever other colors you like. Merry Holi 2023.
Where is Holi most popular?
Agra, located on the banks of the Yamuna River in Uttar Pradesh, is one of the best destinations in India to celebrate Holi. Agra hosts Holi celebrations and the Taj Mahal.
Subscribe to Our Latest Newsletter
To Read Our Exclusive Content, Sign up Now.
$5/Monthly, $50/Yearly