A Step-by-Step Guide to Editing a Thesis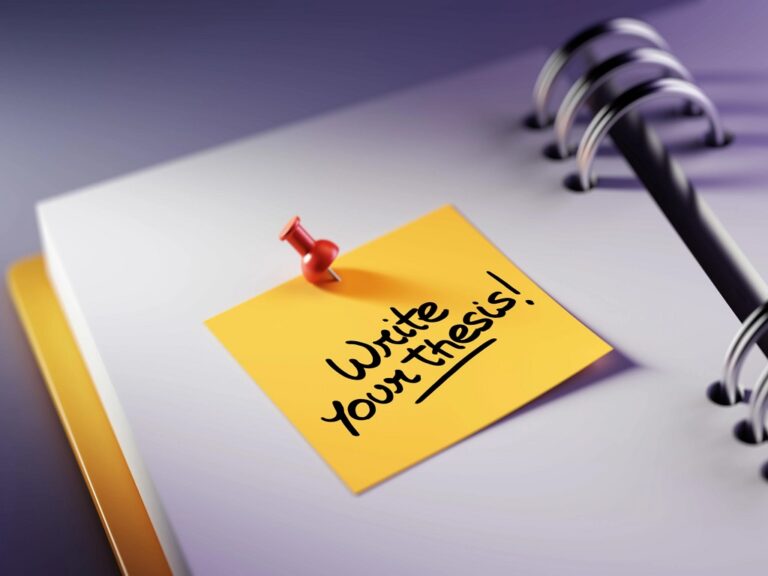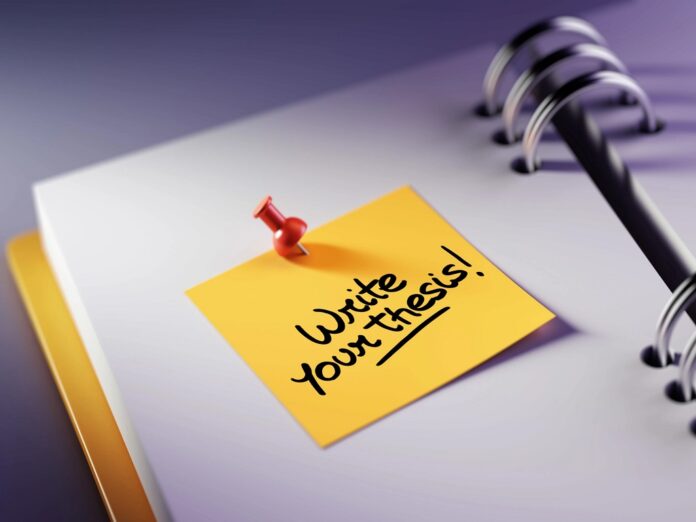 A thesis must never ever be undertaken alone or in haste. It's perfectly all right — advisable, even — to take help in the aspects of thesis writing that you don't feel confident about. Being able to write out an entire research project in the articulate, standardized way that is characteristic of academic writing is a difficult task in itself. This is true across all levels of academia, especially in STEM fields, where writing is not a day-to-day task. And then there's the thesis editing bit.
Why should a thesis go through a round of edits?
Writing a thesis is a long-term process. It's not something you will do in one go, so it's likely that your writing style will morph into something unrecognizable (state-of-mind, fatigue, length of project duration, and writing duration are some factors that will contribute to these inevitable but natural changes). Therefore, it is imperative that you keep revisiting your work for knowledge gaps and a general quality check — to make sure that the thesis is consistent and not disjointed. Revisiting your work also allows you to work on your writing style in such a way that you strengthen the arguments you put forth in the thesis.
Moreover, academic writing is a specialized form of writing. It is important to make sure that all your technical terminology and symbols are on point. Even if you are aware of the formatting specifications, it's always a good idea to get these things sorted by an expert thesis editor, since they are usually well-versed in the conventions of academic writing and formatting.
What aspects of a thesis should I edit?
Long story short: you should edit your entire thesis, from the title page to the last entry of the reference list. But let's break it down to go about in an easier way:
Grammar, punctuation and other sentence-level errors
Structure of the whole paper

Adherence to academic conventions
Organization of ideas

Terminology and other technical syntax details
In-text citations and reference lists
Tables, figures, and appendices
Consistency and flow of the whole paper
How much time should I invest in thesis editing?
As we've said before, it's best to keep revisiting your work from time to time. Going back to it after some time allows you to examine your work with fresh eyes. So, make sure there's a decent break between writing and editing the thesis: preferably, give it a gap of a few days.
But besides even that, it's a good idea to finish your thesis beforehand to save some time just for editing. An unrealistic goal, perhaps, but not an impossible one. We'd recommend you finish writing a month or so before the final submission date. This will let you get to editing two to three weeks before the submission date.
Keep a few days aside explicitly for this, if you're planning to edit the thesis on your own. Dedicate a round of editing to a single purpose. We'll tell you what that means in just a moment.
How should I edit my thesis?
To review your thesis as a large comprehensive project, you might want to consider working backward.
Step 1: Check if the thesis has been ordered properly. This is to see if your thesis flows well. This (or close to this) is the order you are aiming for:
Title
Abstract
Literature review
Thesis statement/hypothesis
Methods used/research approach
Analysis/experiments
Inferences/results
Conclusion
In the first step of editing, you're aiming for overall structural and organisational consistency. At this stage, don't worry about minor things like typos and grammar errors. If you catch them and can correct them on the stop, well and good. If not, there's no major cause for worry just yet. For now, focus on getting the thesis in order.
Step 2: Review each section one by one. Make sure that each section
has the components it requires
adheres to the pertinent academic conventions.
This is a section-level review. Your focus here is to ensure that each chapter of the thesis is strong on its own. This includes coherence, a proper flow of arguments, ensuring you have relevant tables, figures, appendices, and so forth. This is also a good time to fill logical gaps, if you've found any.
Step 3: Review each paragraph one by one to check for
a beginning-middle-end coherence
whether the argument of the whole paragraph comes across
whether it fits in neatly with the previous and next paragraph (flow and clarity)
In this review, make sure that each paragraph is well-written and is appropriate to the chapters it's in. Make sure each paragraph flows well to the next and remove information that might belong better somewhere else. Clearly demarcate important aspects of your research like your thesis statement, main findings, research methods, and results.
Step 4: Review each sentence one by one for
proper grammar and punctuation
complete, well-constructed sentences
proper usage of terminology
Just like the last step, your focus here is on technical aspects of language like grammar, spelling, tense, and so on. In addition to checking if your prose is proper, pay attention to how you're using jargon —- more importantly, whether you've written in a way that makes your research clear to any reader.
Step 5: Formatting and references
Once you've taken a look at the text, do a dedicated round of review for formatting your citations, reference lists, tables, appendices, and other non-text figures. Ensure that the whole thesis is formatting according to the style that's been prescribed to you. This will include guidelines about page numbers, whether or not chapters should begin in new pages, the table of contents, etc.
Why professional thesis editing?
You can edit your thesis yourself completely, but that might not be for the best. It's always better to have a fresh set of eyes to review your work for consistency and quality. After your basic round of editing, if you feel inadequate to check through it thoroughly, consider hiring a professional editor to go over your thesis.
While your peers and advisors will definitely have some knowledge of your subject and can edit it to retain your arguments, it's uncertain they may have the time. They are likely to be caught up with helping other students touch up their theses as well. Not to mention other academic duties that they have to attend to.
On the other hand, professional proofreaders are experts in the technical know-how of academic writing, even if they are not an expert in your subject. It's definitely yworth going to one, because not knowing the nitty-gritties of your research question will allow them to be impartial in their work — especially since it's their job! Plus, going through an organized collective of professional thesis editors allows for the opportunity to be matched to the editor closest to your requirements.
If you are interested in getting your thesis edited by a professional editor, visit www.papertrue.com.
Subscribe to Our Latest Newsletter
To Read Our Exclusive Content, Sign up Now.
$5/Monthly, $50/Yearly