Why Online FNP Programs are the most Convenient Way to Get Qualified as a Family Nurse Practitioner?
One of the fantastic aspects of working as a nurse is that it offers endless opportunities for continued professional development. There is a whole wealth of programs that you can take, from short courses to level up your skills in a specific area all the way up to doctorate degrees in nursing. In line with this, there are also many different advanced job roles that you can aim for after taking these educational programs. So, whether you want to work in nursing informatics, neonatal nursing, oncology, or take up an executive leadership position in the field, there are plenty of choices out there for you to choose between. One of the most popular options for those who want an advanced role working directly with a diverse range of patients is to become a family nurse practitioner (FNP).
There are many different educational programs nurses can take in order to train as an FNP. However, it's also true that nursing can be tough at times, with long hours and tiring tasks. This makes it hard to fit in a traditional college course alongside your job. Therefore, if you want to get qualified without quitting your current role, online FNP programs are the most convenient choice. In this article, we'll look at these degrees in more detail and examine the pros and cons of virtual learning. If you decide you're interested in signing up, there's also some advice towards the end about how to combine your studies with your other commitments and how to keep your brain in top shape for learning.
What is a family nurse practitioner?
A family nurse practitioner, also known as an FNP for short, is an advanced role for highly trained nurses. It involves providing primary healthcare services to a wide variety of patients of all ages and with all sorts of different medical conditions. Once qualified you can work in any healthcare setting, including hospitals, clinics, specialist medical centers, care homes, and even at a patient's private residence.
Being an FNP means taking on a greater range of responsibilities and having more autonomy at work than a registered nurse (RN). This also means enjoying a correspondingly higher salary, plus increased employability, and job security. The exact duties you have will differ depending on where you are employed and the type of patients that you see. However, you can expect to carry out the following sort of daily tasks:
Conducting initial consultations with patients and taking their medical histories
Ordering or carrying out diagnostic tests and screenings
Conducting routine physical examinations of patients
Administering medication
Prescribing medication
Collaborating with other healthcare professionals and maybe supervising your own healthcare team
Assisting with certain medical procedures
Educating people about a wide range of healthcare issues such as disease prevention, disease management, and healthy living
Updating and maintaining medical records, referring patients to other healthcare professionals and resources, and doing other administrative tasks
As you can imagine, the role is a varied and interesting one. Many FNPs choose to work in underserved communities, and often treat the same people and their whole families for many years. This enables you to build genuine connections with your patients and the local community, further increasing your job satisfaction.
Becoming a Family Nurse Practitioner (FNP)
There are a few different pathways to choose between when it comes to getting qualified as an FNP. However, the most common route is to begin by earning your bachelor of science in nursing (BSN) and then getting licensed as a registered nurse. Once you've built up some experience, you will then need to apply for a graduate degree. Here you have the choice between taking a master of science in nursing (MSN) or a doctor of nursing practice (DNP).
The main difference between the two programs is that the DNP is longer and more academically challenging, therefore better prepares you for the most advanced job roles within nursing. Whichever option you go for, you will be able to select a course with a specialist family nurse practitioner track (other concentrations are also available for those aiming for a different job after graduation).
You'll have an additional choice between part-time and full-time study and between online FNP programs and those held on campus. After graduating, you'll need to pass the FNP National Certification exam before you can start applying for jobs.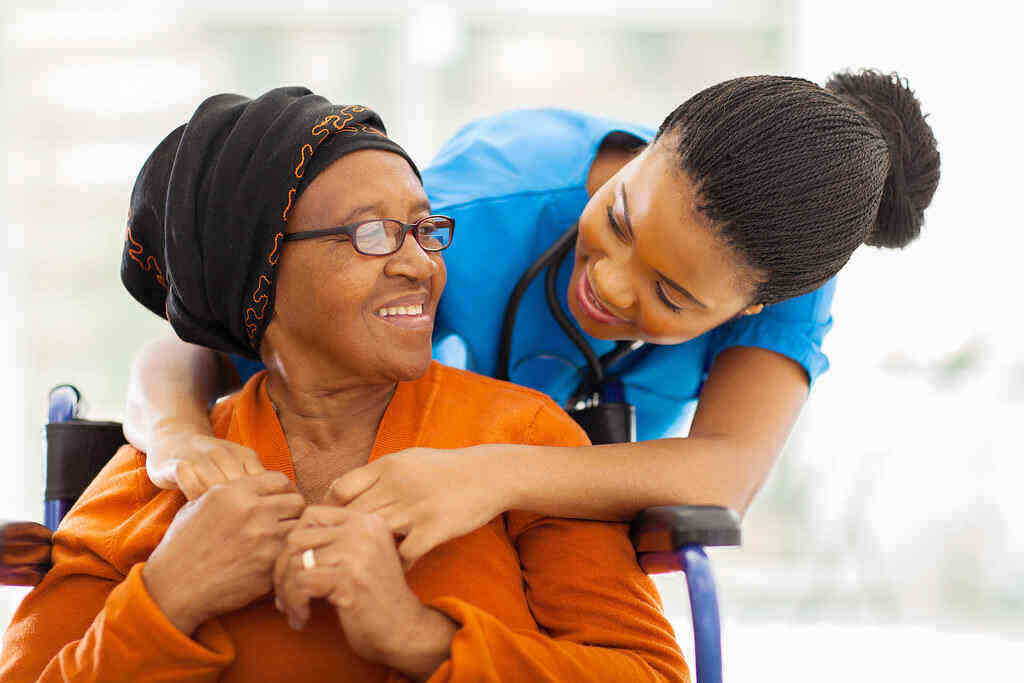 The curriculum you'll study on online FNP programs
When taking online FNP programs, you'll complete a number of academic modules on topics such as pathophysiology, health assessment, and pharmacology, as well as care of women, children, and the family. These will be delivered via a mixture of different virtual learning and teaching methods including prerecorded lectures, live online seminars, discussion boards and forums, interactive quizzes and other exercises, group work, assigned reading, and written assessments.
Practical experience is an important part of the curriculum, so you'll also be required to complete a certain number of clinical hours. For an MSN this is usually 700 hours, and for a DNP it's usually 1,000 hours. For online FNP programs, your college will help you to arrange these placements at a suitable location that's both close to where you live and aligns with your career goals. You'll be working under the supervision of a qualified professional, making these placements fantastic chances to get hands-on experience and valuable feedback on your progress.
The final part of online FNP programs involves completing an independent research project. This can be on any relevant topic of your choice (as long as your college approves it), so you'll have the opportunity to spend time focusing on an issue that you're passionate about. Choose wisely because you'll be investigating it deeply! Most students find this an extremely rewarding part of the course, where you can bring together all the academic knowledge and clinical skills you've been learning. Plus, you could even make a genuine difference to patient outcomes in the real world through your investigation.
What are the advantages of online FNP programs?
There are a great number of benefits to be gained from taking online FNP programs rather than attending a traditional course on campus. Firstly, there's the convenience. Distance learning enables you to be more flexible with your studies by fitting your lessons and coursework around your current lifestyle. That means you can study at the times of day you're most productive and on the days of the week that suit you. This could be first thing in the morning, on your lunch break at work, last thing at night, or on your days off.
Likewise, you can choose a study location to match your circumstances. It could be in the convenience of your home office, the silence of a local library, the creative bustle of your favorite coffee shop, or even your workplace. You can also choose to learn at a pace that suits you, often having the choice of how many modules to take at once and how long a time period to study them over.
Beyond this, online FNP programs can be cheaper too. This is because the tuition fees are often lower, plus you don't have to worry about covering extra costs such as commuting, parking, and accommodation during the semester. One other advantage that people sometimes don't think of is the fact that you'll be using cutting-edge software in your college's virtual learning environment. This gives you a supportive environment in which to get accustomed to the sort of technology you may end up using in the workplace after graduating.
Are there any disadvantages to online FNP programs?
Online FNP programs don't have any inherent disadvantages that will impact your career prospects. These days employers are well aware of the validity of these qualifications, and they're only becoming more popular. Plus, all of your clinical hours will be carried out in person, so you'll still be getting all of the requisite hands-on experience.
Having said that, there are some differences between distance learning and traditional study that you should be aware of when choosing which is the right option for you. Distance learning means that all of your interactions with other students and faculty staff will be virtual. Therefore, if you were hoping to have group study sessions in the college library, join sports teams or other social clubs, and go for drinks together after lectures then you might prefer to study on campus.
For those who are purely focused on improving their knowledge and skills, however, this won't be an issue. Plus, it's worth remembering that effective networking is more than possible to do online, and you'll still have access to college support services. Your tutors and professors will be contactable via email, video chat, and messaging services, so the quality of your supervision won't suffer either.
Fitting online FNP programs around your existing obligations
Understanding the benefits of online FNP programs is one thing, however, you might still be nervous about the prospect of completing a graduate-level course at the same time as working. Don't panic though – plenty of people do this every year, and with the right motivation and preparation, you can too. Here are some top tips:
Plan out your study schedule in advance and stick to it. This is the most effective way to ensure that you meet all of your deadlines and stay on track.
Set up a dedicated study space. This will help to get you in the mood for learning, plus make it easier to keep your notes, books, and other materials organized.
Ask for help when you need it. Whether that's getting your parents to watch the kids while you write your essays or asking your partner to take on more of the household chores during the exam period, your friends and family are sure to be happy to help out.
Stay motivated. There will be times when you feel stressed out or overwhelmed, so make sure you remember why you wanted to sign up for online FNP programs in the first place. Visualize yourself in your dream job after you graduate and remind yourself of all the benefits, you're going to get from completing the course.
Work out how you study best. For example think about whether you prefer to get information through visual or auditory materials, take notes by hand or on a laptop, study in silence or with background music, and so on. Knowing what suits you will help you to study more effectively and therefore save you time.
How to boost your cognitive abilities for online FNP programs?
If you've been looking at online FNP programs and decided to finally take the plunge and enroll, there are certain steps you can take to help ensure your brain is functioning at full capacity and you do the best you can on the course. For example:
Take regular exercise. This has been shown to improve your memory, boost new connections between brain cells, and improve your mood.
Drink plenty of water. Dehydration has been proven to impair brain function in many different ways, including harming our memory, cognition, and concentration.
Eat healthily. The food we eat has an impact on our brain as well as our body, so keep yours working well by eating lots of fresh fruit and vegetables, whole grains, and nuts and seeds.
Get enough sleep. This is crucial for all of our brain functions, including memory, concentration, creativity, and cognition. If you struggle with this, try limiting your caffeine and screen time in the evenings, and winding down before bed with a good book.
Get out in nature. Spending time in the sunshine and being surrounded by greenery does wonders for our creativity and productivity – plus it's great for our mental and physical health. Get the most benefit from this tip by keeping an indoor plant on your desk too, for those times when you're studying or can't get out.
Train your brain. The very act of taking online FNP programs will boost your brainpower, but you can get a head start by learning something new now. Whether it's a second language or a musical instrument, you'll boost your memory, attention span, cognitive functions, and much more by investing in lifelong learning.
Subscribe to Our Latest Newsletter
To Read Our Exclusive Content, Sign up Now.
$5/Monthly, $50/Yearly