Everything You should Know about Cheaper Ink Cartridges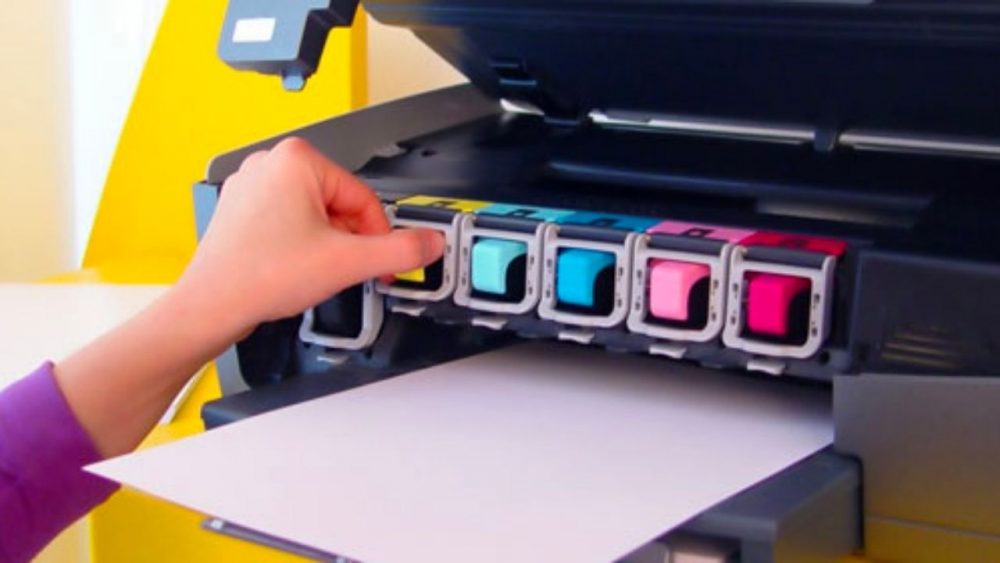 Replacing an ink cartridge can be expensive. If you follow the manufacturer's advice, you will purchase the priciest supplies. However, neither HP nor Canon or any other brand has a monopoly on ink or toner. Printer owners are free to choose more affordable products, which are divided into compatible and remanufactured. Find out how to save money in our guide.
Price Differences Are Huge
In the UK, online shoppers can save 20% or even 50% per purchase just by switching to smaller brands. For example, a pack of compatible ink for Canon 581 ink (5 XXL cartridges) costs just £26.99 in the Smart Ink store. Meanwhile, a standard-sized multipack from Canon costs £56.49 — over twice as much!
Thus, you can easily get more value for less money, but these products are not created equal. Like any industry, this alternative market has its leaders and rotten apples. We have answered 10 common questions about affordable cartridges below.
1.   Where do these products come from?
Third-party cartridges are produced by independent manufacturers. These are smaller companies that operate independently from office equipment brands. Normally, they do not produce printers, so they can afford to offer lower prices.
2.   Are printers of all brands supported?
You can find a cheaper replacement for cartridges of any popular brand. Most stores have products for the HP, Canon, and Brother machines.
3.   Why are the prices so different?
Big brands like Canon spend billions of dollars on R&D every year, which inevitably affects their pricing policies. Research expenses are a common justification for expensive consumable supplies.
However, many customers are more likely to believe there is a hidden agenda. After all, the "razor and blades" model is used in different industries where affordable core products let companies capitalize on consumables for years. This could explain why entry-level printers may cost as little as $100.
4.  Are cheaper cartridges legal and safe?
Yes, absolutely. First, your right to buy alternative supplies is guaranteed by law. Manufacturers of printers may not force customers to purchase only OEM cartridges. They cannot even threaten to void your warranty for this reason.
Naturally, some firms in this industry are unscrupulous. They defraud customers or sell products of inferior quality that leak or cause other damage. To stay safe, find as much information about your store as possible.
5.  What about the quality of printing?
As long as you buy from trusted stores, the difference should be negligible, if noticeable at all. Third-party brands comply with global standards just like big manufacturers.
Print quality may also deteriorate due to clogging of the print head. This often results from using different types of ink. There are two possible solutions:
First, try running the clearing cycle several times to get rid of the dried ink. You can find this feature via the settings menu.
If cleaning cycles do not help, print head failure may be the culprit. In this case, reach out to the maintenance service.
6.  Will my equipment recognize a third-party product?
Yes, otherwise this market would not exist! However, note that instant recognition requires the latest version of the cartridge chip. All reputable stores make sure their products are up to scratch, but you may encounter problems due to firmware updates. For manufacturers, this is the only way to hinder the use of competing products.
This problem has a simple solution. Once you disable all software updates, your equipment should work again. Use any third-party cartridges without a hitch, and save hundreds of pounds per year!
7.  What is the difference between compatible and remanufactured cartridges?
Compatible cartridges are designed for specific printer models or series. Although they resemble the original designs and can perform just as well, they are not considered counterfeit. Small differences make them technically original. Big brands have tried to outlaw these products in the past to no avail.
Remanufactured cartridges are refilled OEM products. Independent companies collect used products, clean them, test and fix them if necessary. Then, they inject fresh ink or toner and test them again. Even refilled cartridges can offer certified quality according to ISO, CE, or other standards. Hence, you can buy an original cartridge that works like new but costs less.
8.  Can I refill used cartridges myself?
Theoretically, DIY refills are feasible, but they are not advisable. Whether you need to restore an ink or toner cartridge, this process is quite tricky. For example, toner cartridges must be disassembled with caution. If inkjet products are filled with the wrong amount of ink, they malfunction. You can also create bubbles inside the shell or damage sensitive electronic elements.
Considering the availability of manufactured products, DIY refills make no sense. This is a messy and difficult process. Why try it if you can have a ready-made product delivered to your doorstep?
9.  How should I choose a store?
Cartridges are easy to purchase online, but some websites disappoint their customers. Check the background of any provider before parting with your money. Pay attention to reputation and reliability, which can both be deduced from Trustpilot reviews. A reliable provider will offer the following combination of advantages:
Quality compliant with global certification (CE, ISO 9001, ISO 14000, Reach, STMC)
Updated cartridge chips for immediate recognition
An extended warranty (a two-year money-back guarantee is enough)
Testing of every product before dispatching
Ink level tracking (only some models have this feature)
Reliable packaging
Free shipping
Finally, pay attention to the quality and consistency of customer support. Trustworthy stores offer 24/7 assistance by phone, email, and live chat. If the customer care department seems unprofessional or slow, do not buy from this store.
10. How much can I save?
This depends on your printer model. Typically, the difference between original and non-original cartridges is 20% or more. Sometimes, you can buy a replacement product for half the price. Over the course of a year, depending on how often you buy ink or toner, your savings could amount to hundreds or thousands of pounds. For offices, the difference is absolutely astonishing.
Subscribe to Our Latest Newsletter
To Read Our Exclusive Content, Sign up Now.
$5/Monthly, $50/Yearly