The Best Huawei Smartwatch to Purchase in the 12.12 Sale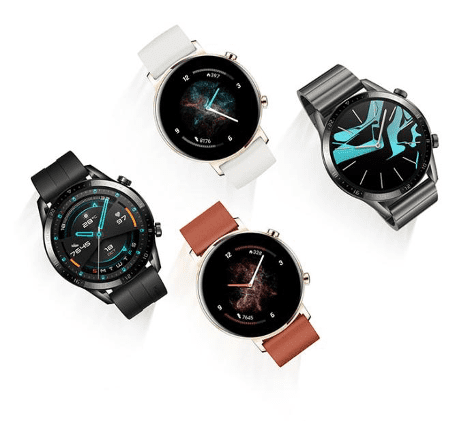 If you want the most excellent smartwatch, you're searching for a genuine jack of all trades. You need a watch that'll monitor your health, measure your efforts when exercising, last for an extended period between charges. You also need smartwatches that feature handy capabilities like flashlights and timers and, maybe most crucially, come at a reasonably affordable price.
But before buying, you need to know what to purchase, and that's where this article comes in. Now is a perfect moment to get one, too. The Huawei 12.12 Sale is approaching, and we've got the guide to the Huawei Watch GT series discounts exclusively for you. So, sit back and go through this article to discover what's the most advanced smartwatch for you. But please note that this time Huawei did not integrate the three watches of the gt series, only Gt 2e and GT 2. In order to let readers know which one of the Huawei gt2 series is best for them, this article also covers gt 2 pros.
Huawei GT 2 Pro vs. GT 2e vs. GT 2 (46mm)
The Huawei GT Pro, GT 2e, and GT 2 (46 mm) are among the best smartwatch picks when choosing a Huawei smartwatch for yourself or for gifting. If you're curious about what to like, continue reading for a comparison between the three in terms of price, design, performance, features, etc.
Pricing
During the 12.12 sale, The Watch GT 2e sits at the top of the GT family and comes in for RM 329.00. Moreover, the GT 2 is more costly than the GT 2e. Going on the RM 399.00, lower than GT 2 Pro (standard price RM 1099.00) but pricier than the GT 2e. If you're wondering why there is a pricing difference between the three, you will find out the following features.
Design
The GT 2 Pro is designed to be more of a fashion statement and one you'd wear with a fine shirt rather than strapping it on before going for a run. It has a titanium casing, a ceramic back, and a sapphire glass display. Meanwhile, the GT 2e has a 47mm casing encased in stainless steel and paired with a polycarbonate case back, which provides the sense that these watches should feel and look remarkable. Finally, the GT 2 includes many sensors for detection and monitoring: including a gyroscope, accelerometer, optical heart rate, ambient light, and air pressure. It weighs 41g when not wearing the black silicone strap, making it lighter than the previous generation.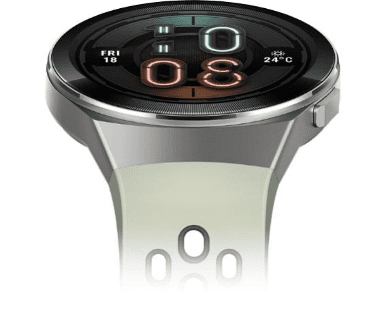 Health and Fitness Features
15 specialized sporting modes are available on the GT 2e and GT 2 (46 mm), and 17 on the Pro. These two additional modes are for golf and skiing, and they provide distinct stats in addition to measuring length and heart rate. All three contain Huawei's handy running training recommendations. However, the GT 2 Pro is the only one with new animated exercise guides. Another thing the GT2 Pro has is that the GT 2e and GT 2 (46mm) don't are basic navigation features. The more expensive Huawei choice lets you employ a simple Back to the Start function. This feature displays your path on-screen and directs you home or your starting location.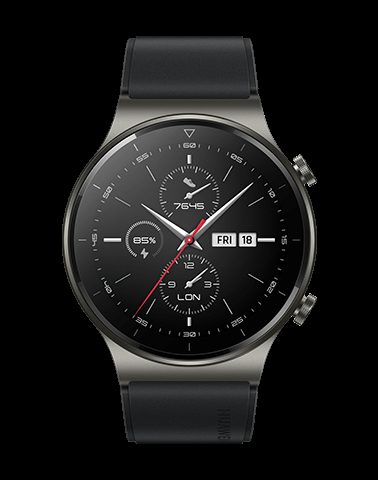 Battery Life
Perhaps one of the most significant reasons Huawei focused on its own operating system for its smartwatches was to provide longer battery life. It's definitely accomplished that, and happily, battery life isn't an issue with these watches. All three guarantee the same 2-week battery life. However, the length varies based on usage. The screen does not appear to consume power alarmingly, and GPS use does not drain the battery on any of these three watches.
Final Verdict
Considering the factors listed above, it's up to you what Huawei smartwatch to purchase this upcoming 12.12 Huawei Sale. If you ever decide between the Huawei GT 2 Pro, GT 2e, and GT 2 (46 mm), you can always purchase these Huawei smartwatches online or on the official Huawei website. So, with that, I hope you are now ready to choose and buy the best Huawei smartwatch for yourself in the Huawei 12.12 sale.
Subscribe to Our Latest Newsletter
To Read Our Exclusive Content, Sign up Now.
$5/Monthly, $50/Yearly