9 Best Business Books Every Entrepreneurs should Read in 2023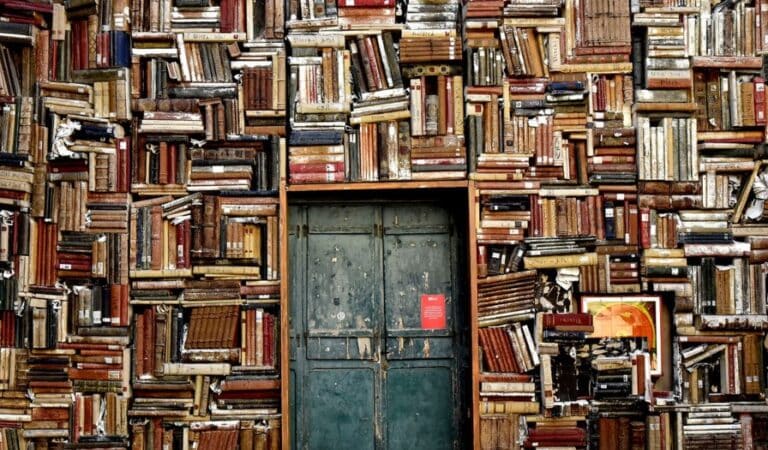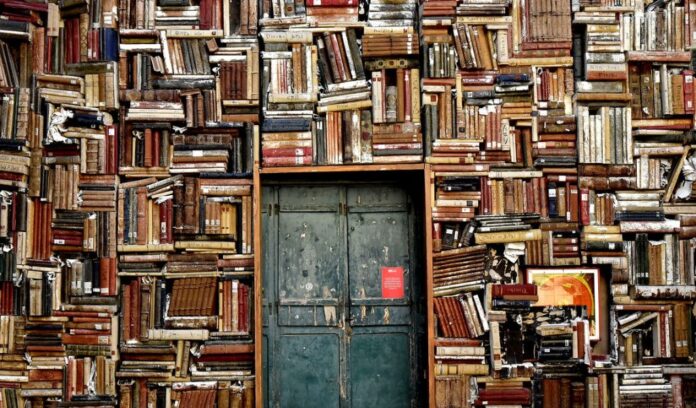 Listen to Podcast:
Many great business executives, from Warren Buffett to Oprah Winfrey to Tory Burch, have one thing in common: they are voracious readers. Books have the capacity to educate, inspire, and provide you with a new perspective on how to better your business and personal growth.
Read More: 110 Smihub Alternatives for Downloading Instagram
As the year 2023 begins, Entrepreneur's editors have hand-picked the following selection of best-selling books to provide you with a precise roadmap for your upcoming entrepreneurial adventure. This pick can be your blueprint for a successful and enjoyable year, whether you are starting a business, side hustling for the first time, or wanting to scale up your existing firm.
If you are looking to buy books at discounted prices, Latest Deals is the best place to go. On their website, you can find hundreds of book deals to help you save money while enjoying some of the best-sellers available on the market.
1. Start Your Own Business
Start Your Own Business, which is now in its 8th edition, talks about everything a new business owner will face in the first three years. Okay, we know that a lot of books claim to be a "one-stop shop" for everything you need to know, but this one really is. Experts from all kinds of fields weigh in with advice that is clear, concise, and easy to understand. It is an important tool that you will use over and over again as you learn more. To put it simply, it is the Bible of books about starting a business. Buy now
2. The Best of No B.S.
We've compiled famous millionaire-maker Dan S. Kennedy's best sales and marketing insights into one book, The Best of No B.S. Kennedy's candid and, well, no b.s. approach to educating readers is fresh, amusing, and, most importantly, it works. Kennedy deconstructs what really counts in marketing, how to avoid being distracted by ego-centric ambitions that have little monetary worth, and much more. This is the book to read if you want honest, straight-talking marketing advice.
3. Ultimate Guide to Shopify
This book is great for people who want to start their own businesses quickly. The Ultimate Guide to Shopify gives you all the insider tips you need to get the most out of Shopify's low-cost, low-risk platform. It is full of easy-to-understand and simple-to-use advice on everything from choosing products to finding your ideal customers to keeping track of your inventory. Many people who use Shopify don't take advantage of its best features. This book will show you how to leave no stone unturned and no tool unused to reach your goals.
4. Unstoppable
Ben Angel, a best-selling author, went on a 90-day quest to find and fix the root of his problems, which were making him very tired and sad. Angel found a world of wellness with the help of biohackers, neuroscientists, doctors, and New York Times best-selling author Dave Asprey. In Unstoppable, he shares the strategies that have helped him reduce stress, improve focus, improve physical performance, and get rid of fears. This is an interesting and helpful book about how to live a healthier, happier, and more productive life.
5. Million Dollar Habits
Leadership and success coach Brian Tracy's book Million Dollar Habits is based on interviews with hundreds of successful people. It shows how their habits can help us all work better, make better decisions, and, in the end, make more money. Tracy explains how getting into good habits will help you get a better handle on your finances, improve your health, make your relationships stronger, and help you make your personal and financial dreams come true.
6. 80/20 Sales and Marketing
Although the idea of "working less and making more money" may seem impossible to achieve, Perry Marshall offers a simple hypothesis for marketing professionals: focus on the correct 20% of your market and you'll save 80% of your time and money. 80/20 In Sales and Marketing, he details his method for zeroing in on your ideal clientele, and purchasers also gain access to a robust online tool that can be used to monitor and enhance search engine rankings, set one's own business apart from the competition, and establish a firm foothold in any market.
7. Write Your Business Plan
This detailed supplementary guide to Start Your Own Business goes into great detail about what may be the single most important aspect of getting your business off the ground. Write Your Business Plan can let you thoroughly test, refine, and gain advanced insights into your concept before you invest any money in it. While there may be no way to tell for sure whether or not a concept will work, a well-thought-out strategy is the next best thing.
8. Ultimate Guide to Social Media Marketing
It's easy to be fooled by social media's apparent ease; anyone who's ever hoped for more than a handful of "likes" on a breathtaking sunset photo knows the struggle is real. To help startup owners discover efficient and successful brand-building tactics without having to become social media mavens, we assembled a crack team of specialists and put together The Ultimate Guide to Social Media.
Read Also: Best of CES 2023
This book simplifies the best practices for the most popular platforms, showing business owners what they can handle in-house and what they should consider outsourcing. It goes without saying that social media is the most potent weapon a brand can employ to get its name out there and that doing so organically doesn't cost a thing.
9. The Unstoppable Journal
The Unstoppable Journal by Ben Angel is a planner that helps you organize your day and reach your goals more efficiently. It goes along with the strategies in Unstoppable and helps you figure out what makes you lose focus, lose energy, or feel anxious. The journal gives you tips as you go, and we love that it makes you put down your phone and pay attention to the journey.