Seven Bangladeshis Make Forbes 30 Under 30 Asia 2023 List
Listen to the Podcast:
Seven Bangladeshis make Forbes 30 Under 30 Asia Class of 2023 list. Forbes initially published the '30 under 30′ list in 2011, recognizing the thirty movers and shakers under the age of thirty. From 2016 to 2022, 25 Bangladeshis were included in the list for their outstanding accomplishments in various categories.
7 Bangladeshis under 30 were honored this year for their accomplishments in three categories: consumer technology, media, marketing and advertising, and social effect.
7 Bangladeshis Make Forbes 30 Under 30 Asia 2023 List
Here is a quick rundown of the Bangladeshis who made it to Forbes 30 Under 30 this year.
Aziz Arman
Founder, Jatri 
Category: Consumer Technology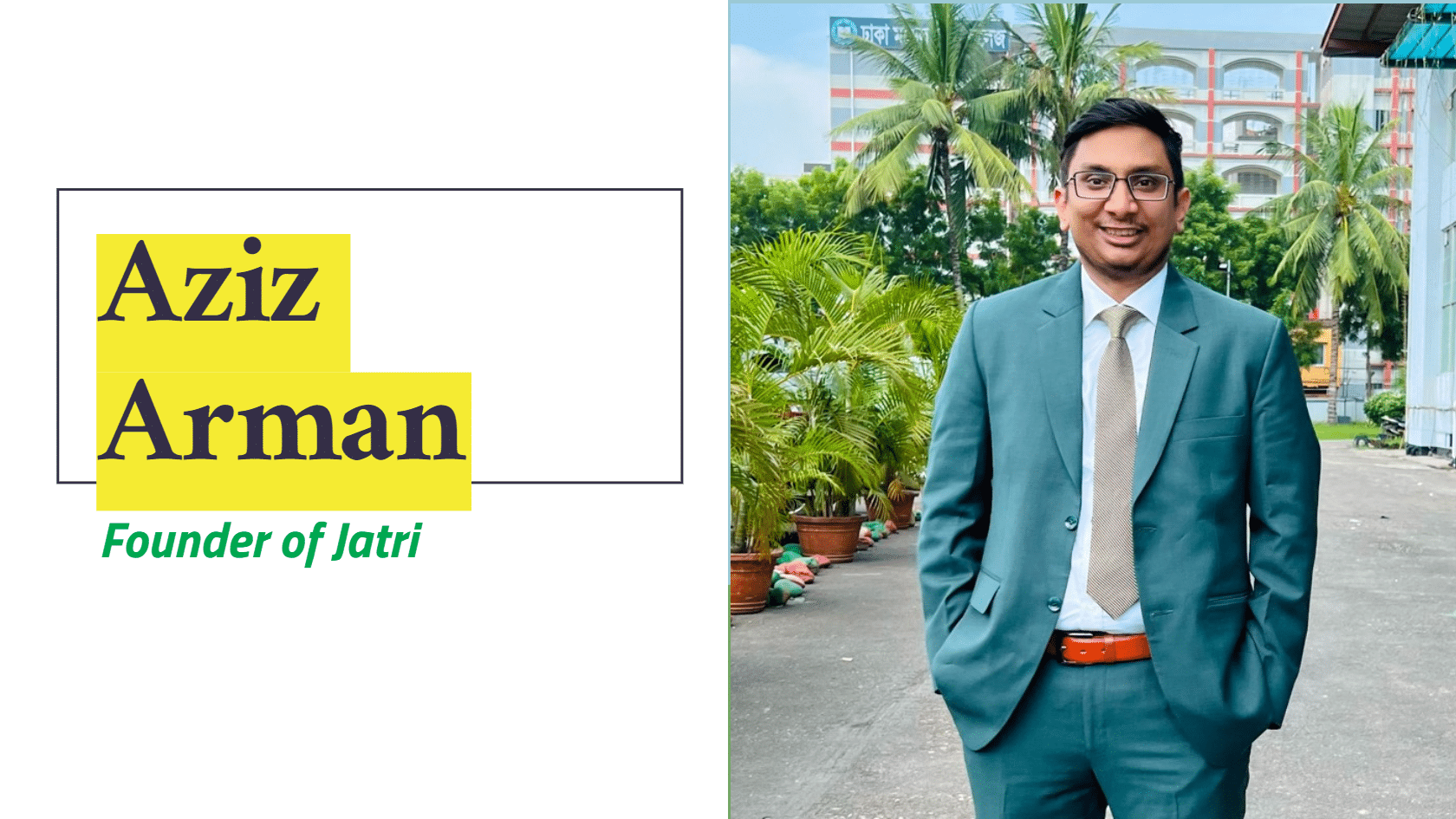 Aziz Arman's co-founded Jatri leverages technology to facilitate mass mobility in Bangladesh's chaotic transportation scenario. Last year, the Dhaka Bus Owners' Association decided to deploy the startup's e-ticketing system for 5,650 public buses, assuring users receive fair pricing.
Aside from that, the firm offers chartered and rental car services. Reflect Ventures, Brain-Too-Free Ventures, and SBK Tech Venture contributed 1.2 million dollars to the firm's pre-seed series A financing round in 2021. Its total funding is currently around $5.25 million.
Rubaiyat Farhan and Tasfia Tasbin
Founders, Markopolo.ai 
Category: Media, Marketing & Advertising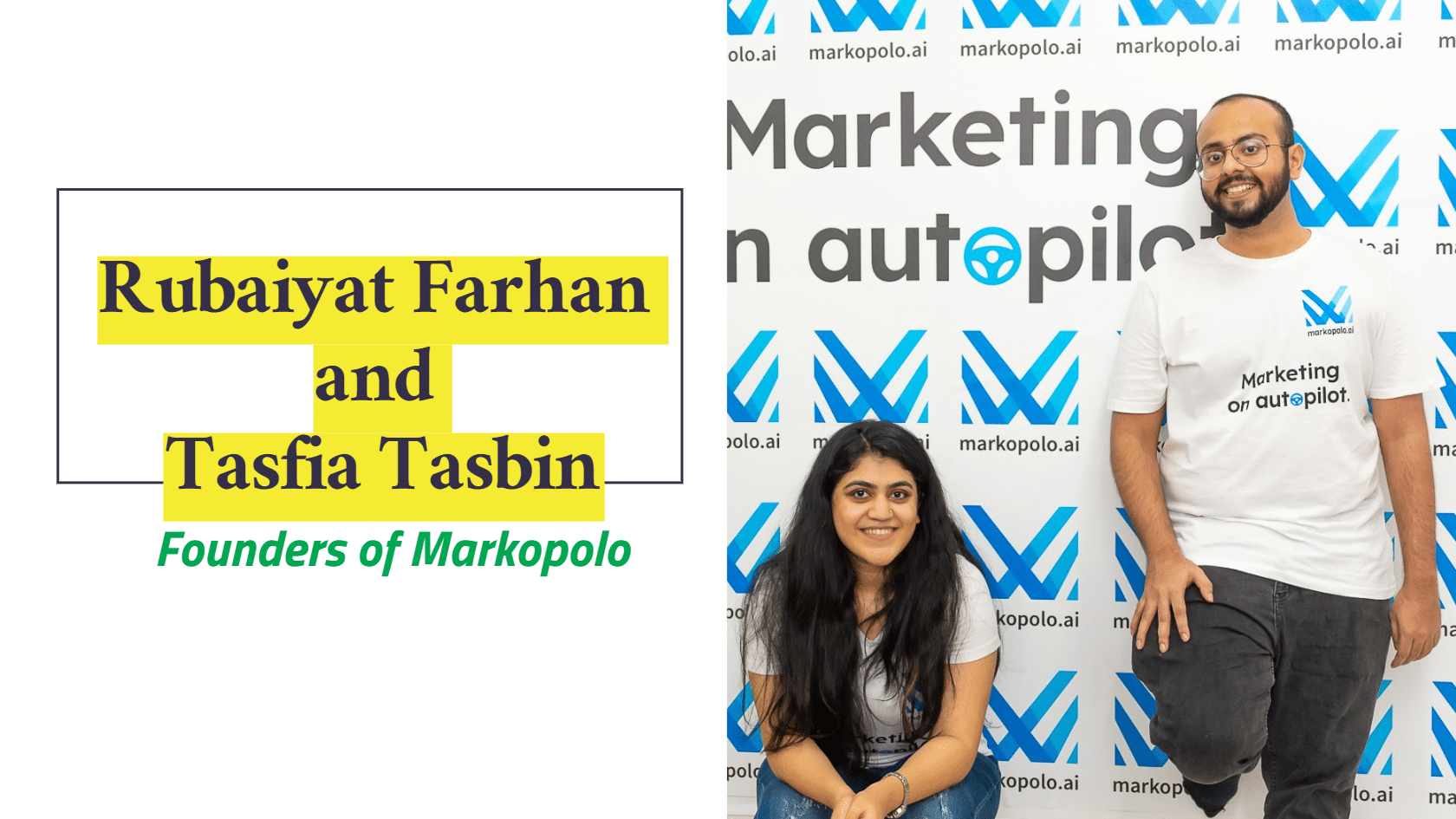 Markopolo.ai is a startup that provides digital marketing solutions for small and medium-sized enterprises, allowing them to quickly develop ad content and cross-post it across many social media networks. The subscription-based program uses artificial intelligence to forecast ad success and peak posting conditions.
It also provides a large user dataset to help firms automate and optimize social media marketing, create content, and reach out to responsive audiences. Accelerating Asia, a Singapore-based venture capital firm, led a $700,000 pre-Series A investment in the company last year.
Jahnnobi Rahman
Co-founder, Relaxy 
Category: Social Impact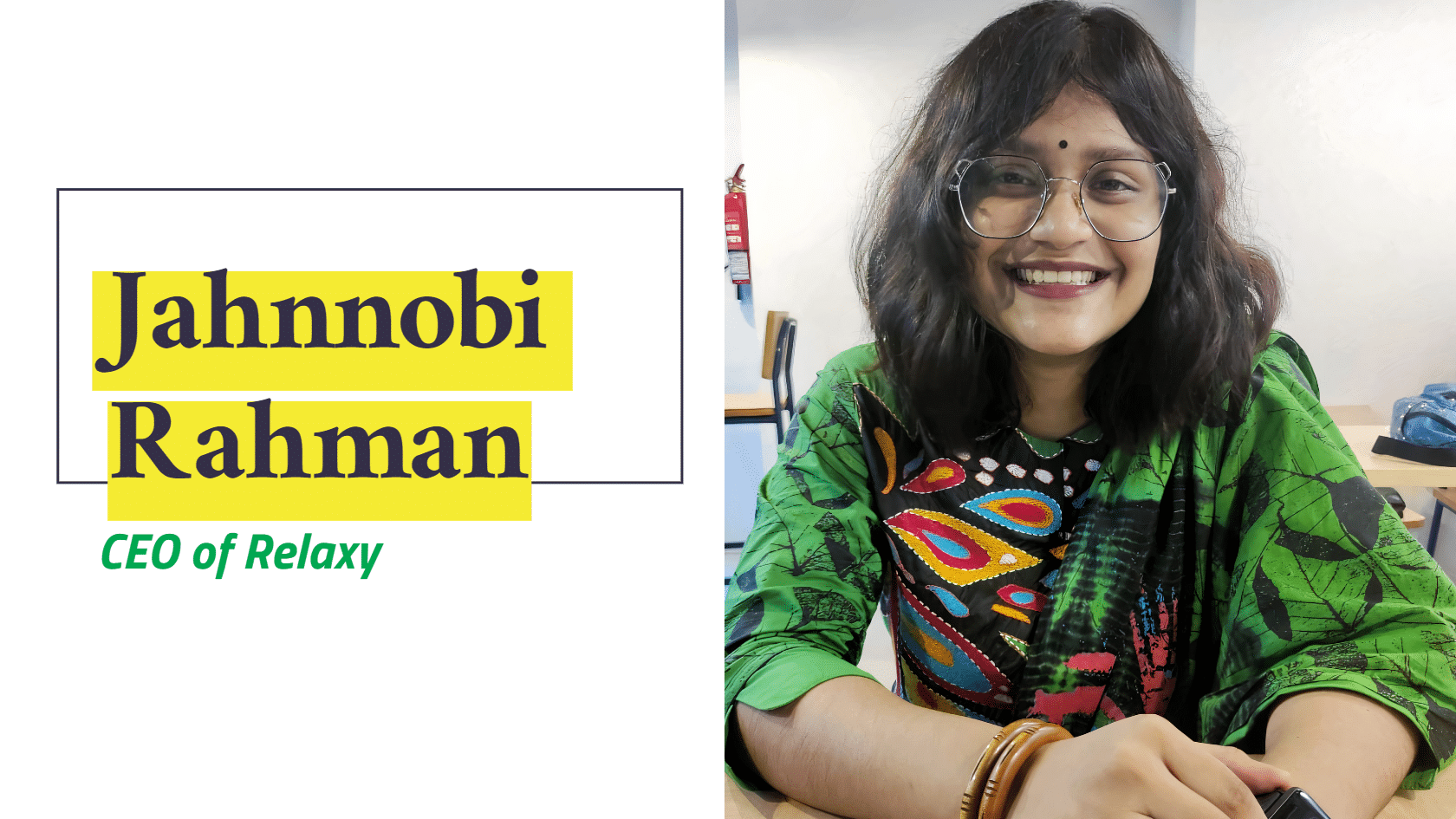 Relaxy, a tech-based wellness platform focused on increasing the accessibility and quality of mental health care in Bangladesh, was co-founded by Jahnnobi Rahman. It aims to deliver digital solutions to an increasing number of young people suffering from mental health issues.
Relaxy offers various free services, such as mood checks and meditations, and generates revenue through low-cost virtual therapy sessions. The platform has approximately 15,000 users and was chosen as the second runner-up in Huawei's ICT Incubator 2022.
Diptha Saha
Co-founder, Agroshift Technologies
Category: Consumer Technology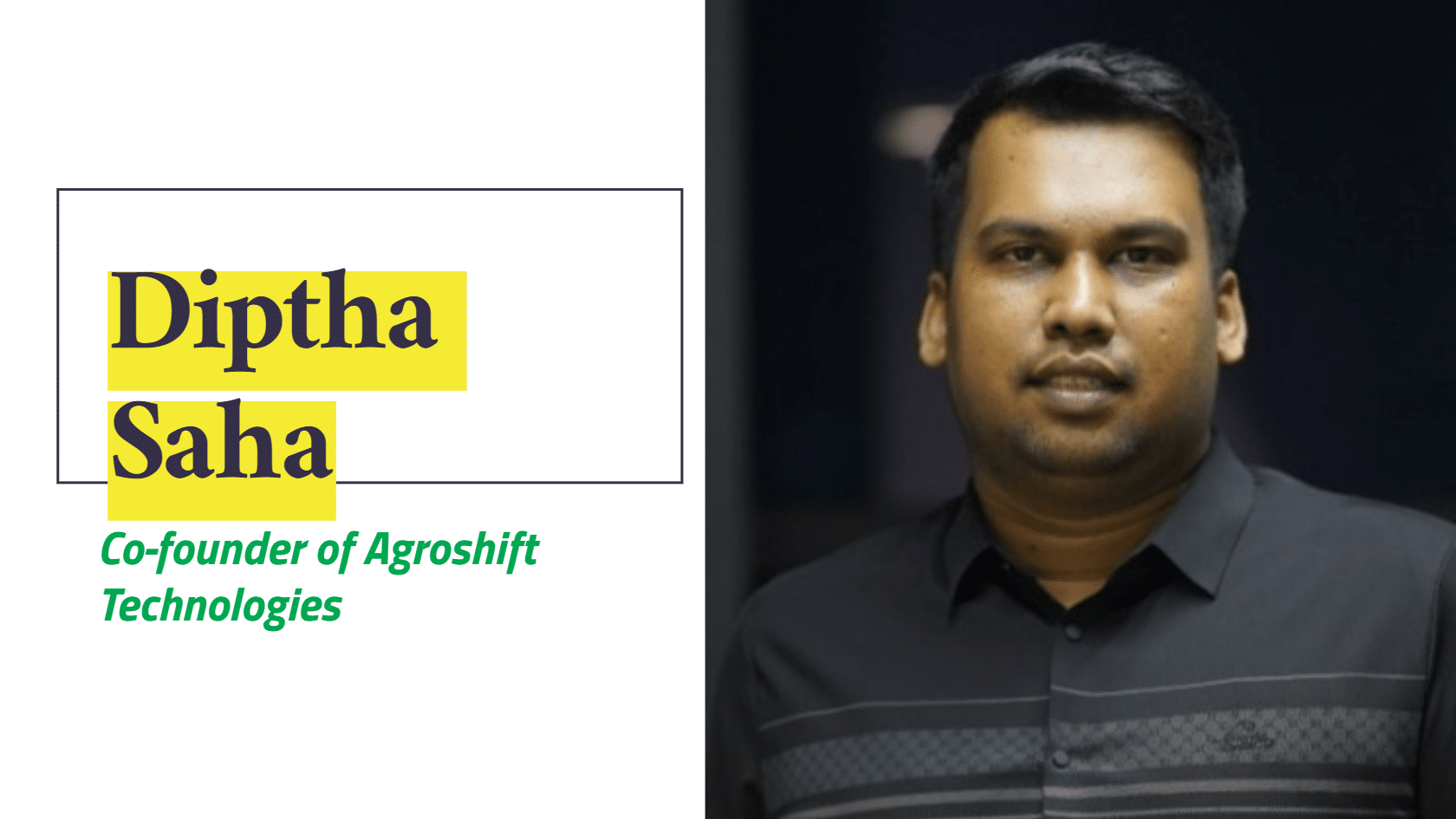 Agroshift Technologies is a platform for agricultural supply chain management that enables businesses to source directly from farmers, cutting consumer prices and supporting farmers in achieving a fair price. Agroshift employs a micro-fulfillment model, working directly with farmers and merchants to obtain daily essentials and providing RMG workers with direct access to high-quality, low-cost fresh veggies.
Using the same infrastructure, it also supports the local micro-retailers of these factories. The platform recently won the H&M STITCH for RMG Global Innovation Challenge and $1.8 million in a pre-seed round sponsored by Shorooq Partners and Anchorless Bangladesh.
Anowar Sayef and Saraban Tahura
Founders, Turtle Venture Studio
Category: Social Impact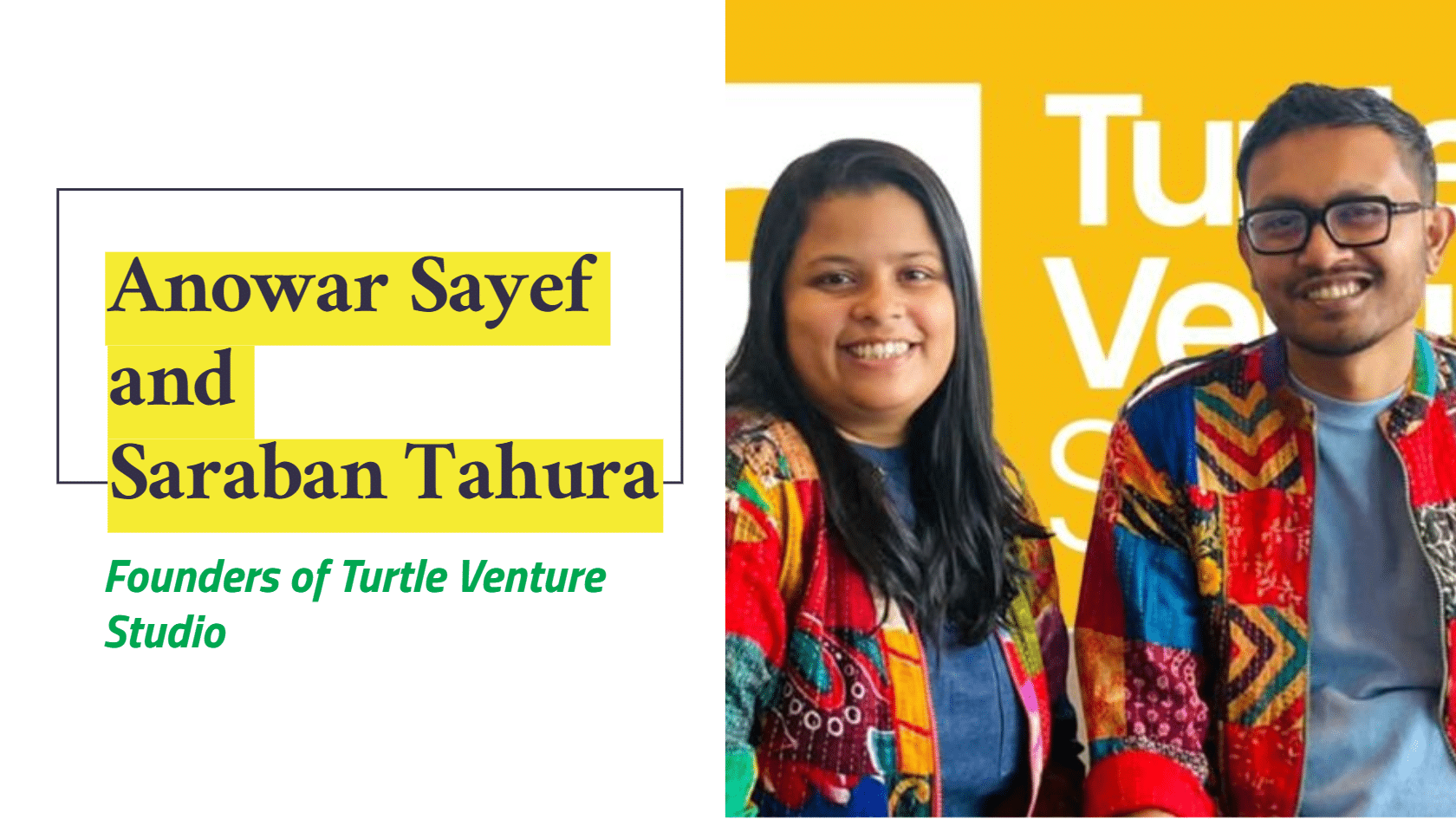 Turtle Venture Studio, founded by Saraban Tahura Turin and Anowar Sayef Anik, strives to promote innovative entrepreneurs by offering investment, coaching, access to a worldwide network, and strategic support. It is the country's first venture studio, and its first batch of local startups was just unveiled.
Since 2018, it has worked with over 90 entrepreneurs, supporting them in raising over $15 million in initial investment rounds. Aside from running accelerator programs for women in technology, the platform also runs a program called 'Young Turtle' to support student entrepreneurship.
Also Read: Proven Influencer Marketing Techniques for Small Business
Other Bangladeshis Who Made Previous Forbes 30 Under 30 Asia List
7 Bangladeshis have been chosen for Forbes' 30 under 30 Asia Class of 2022. The prominent business journal Forbes published its seventh annual 30 Under 30 Asia list.
The list features young entrepreneurs, leaders, and trailblazers from across Asia, all under 30, with 30 chosen for each category.
Bangladeshis on the previous year's list include:
Shah Rafayat Chowdhury and Mohammad Taqi Yasir
Cofounders of Footsteps
Category of social impact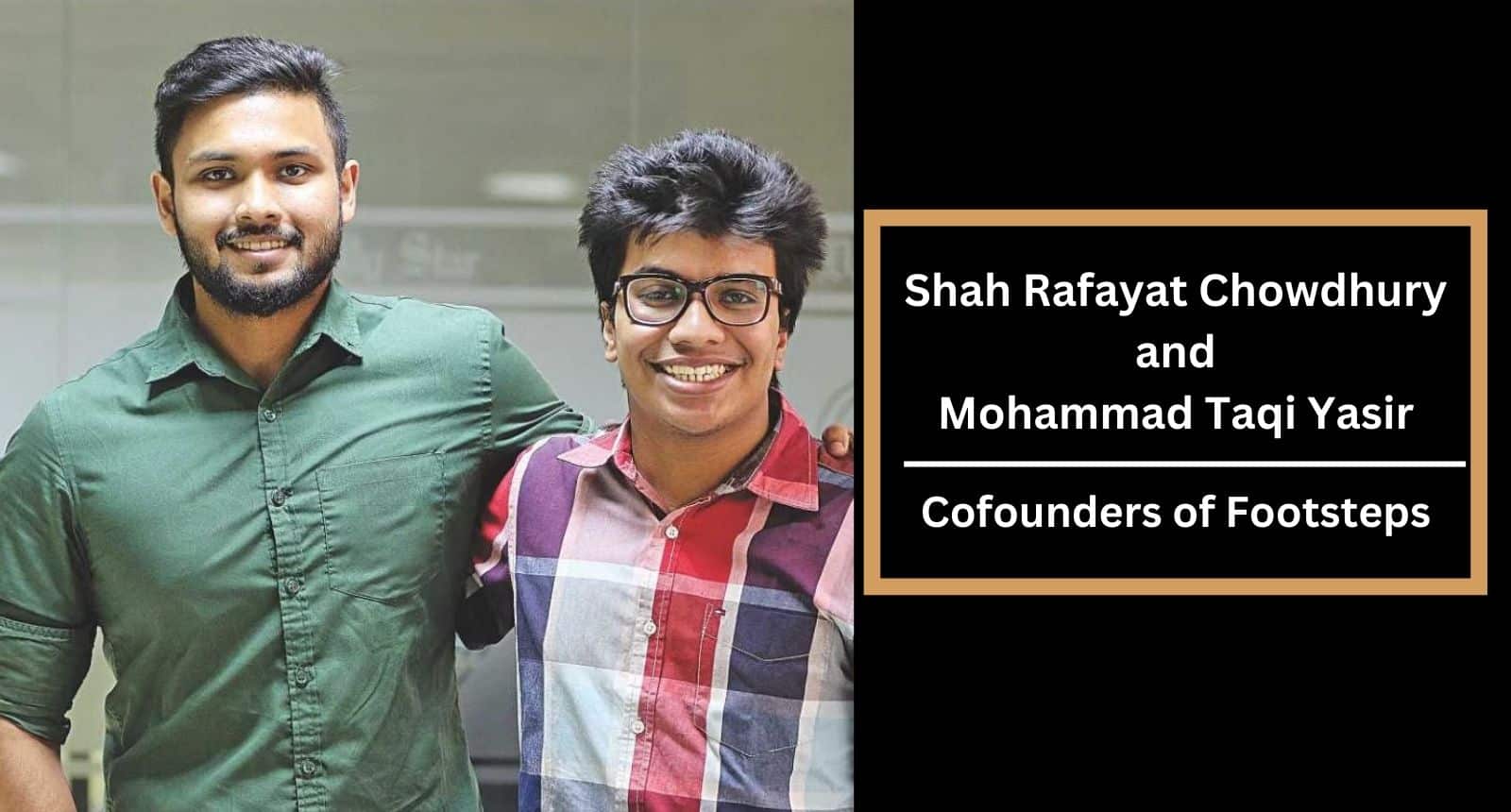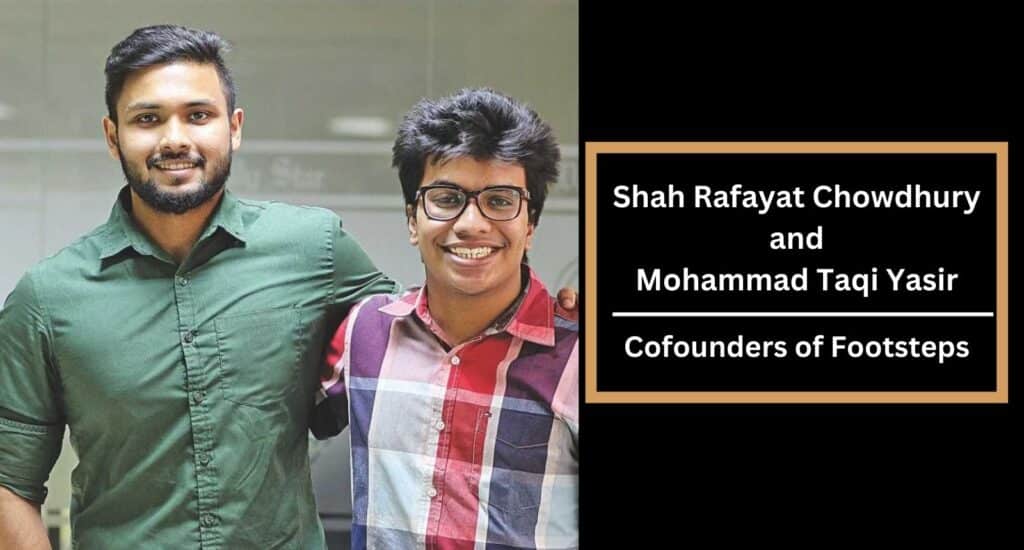 Footsteps Bangladesh co-founders Shah Rafayat Chowdhury and Mohammad Taqi Yasir were named to the Forbes 30 Under 30 List for Asia in the Social Impact category this year.
Footsteps Bangladesh was founded in 2013 to create social businesses that "empower marginalized communities across Bangladesh to access water and sanitation while addressing climate change and public health challenges." The organization addresses difficult socioeconomic challenges in our communities to shift community mentalities away from aid dependency and toward self-sufficiency to build resilient and sustainable communities.
Shawn Mendes' eponymous charity teamed with Footsteps in 2021 to supply safe drinking water to schools. Footsteps have affected approximately 300,000 lives in Bangladesh through clean water access, disaster relief, capacity building, waste management schemes, and health programs.
Reyasat Chowdhury and Jawwad Jahangir
Cofounders of Shuttle 
Category of social impact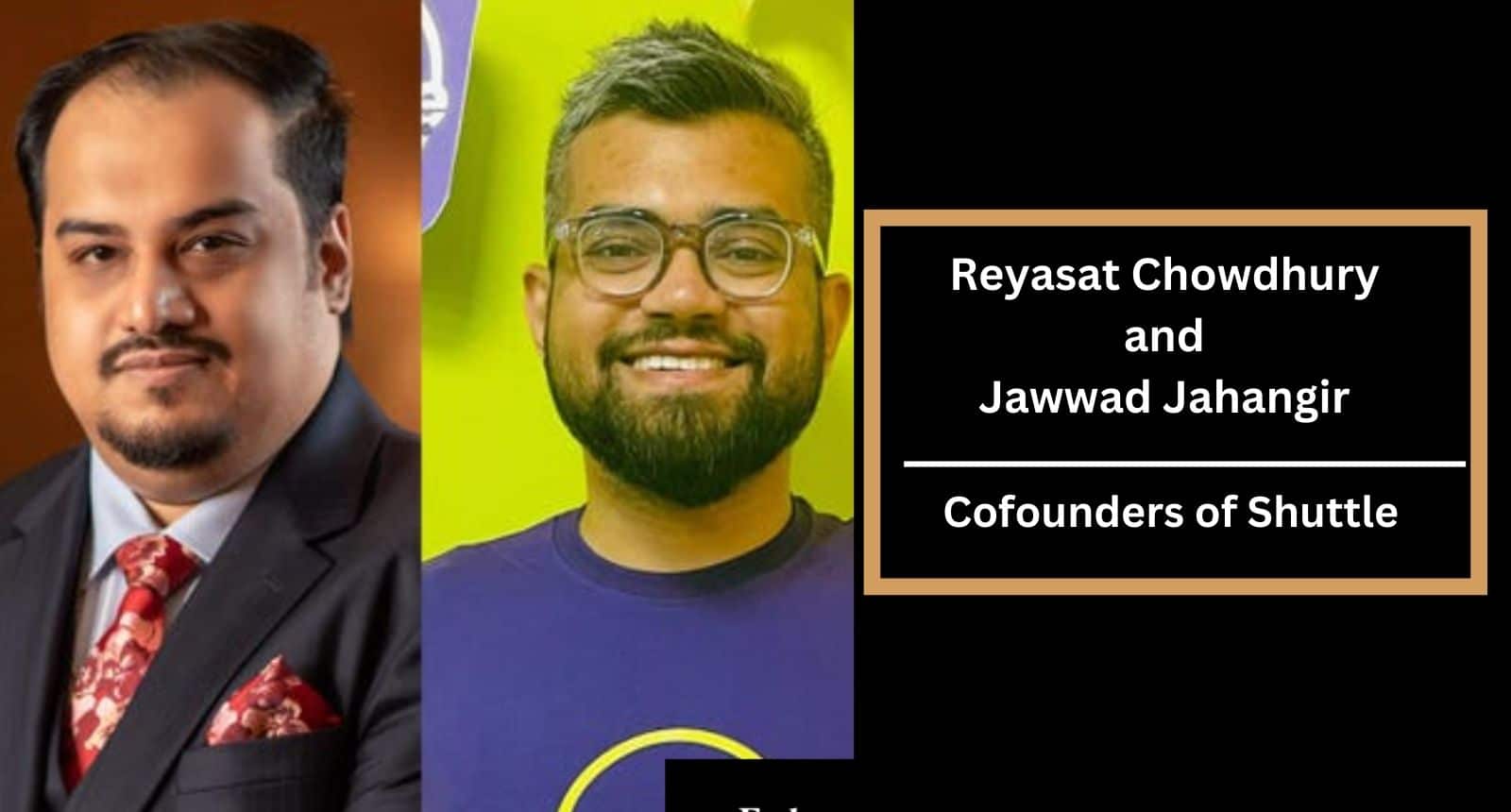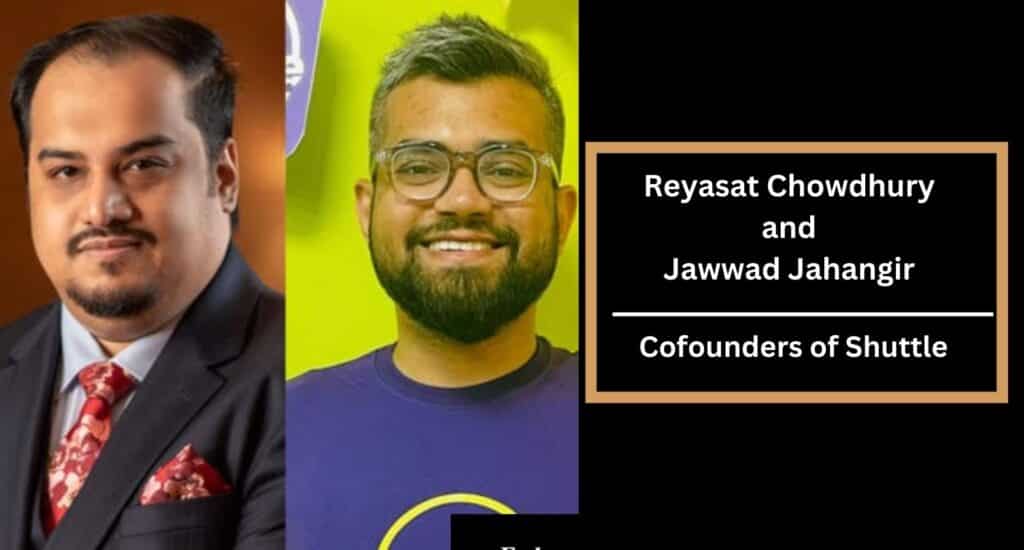 Shuttle, a Dhaka-based firm that provides secure transportation services, was co-founded by Chowdhury and Jahangir. The company employs technology to transfer people more effectively, allowing it to charge less than competing ride-sharing companies. In 2018, the shuttle began as a secure transportation solution for women in Dhaka, then expanded by adding more routes in the capital city and serving a wider demographic. 
Over 20,000 women have signed up for the 'Shuttle for Women,' and the firm claims to have completed over a million rides. Shuttle launched a $750,000 seed round headed by Accelerating Asia last year. Robi Axiata, Impact Collective, and Bangladesh Angels Network are among the investors. To now, $1 million has been raised.
Zafir Shafiee Chowdhury and Mir Shahrukh Islam
Cofounders of Bondstein Technologies
Category of Industry, Manufacturing & Energy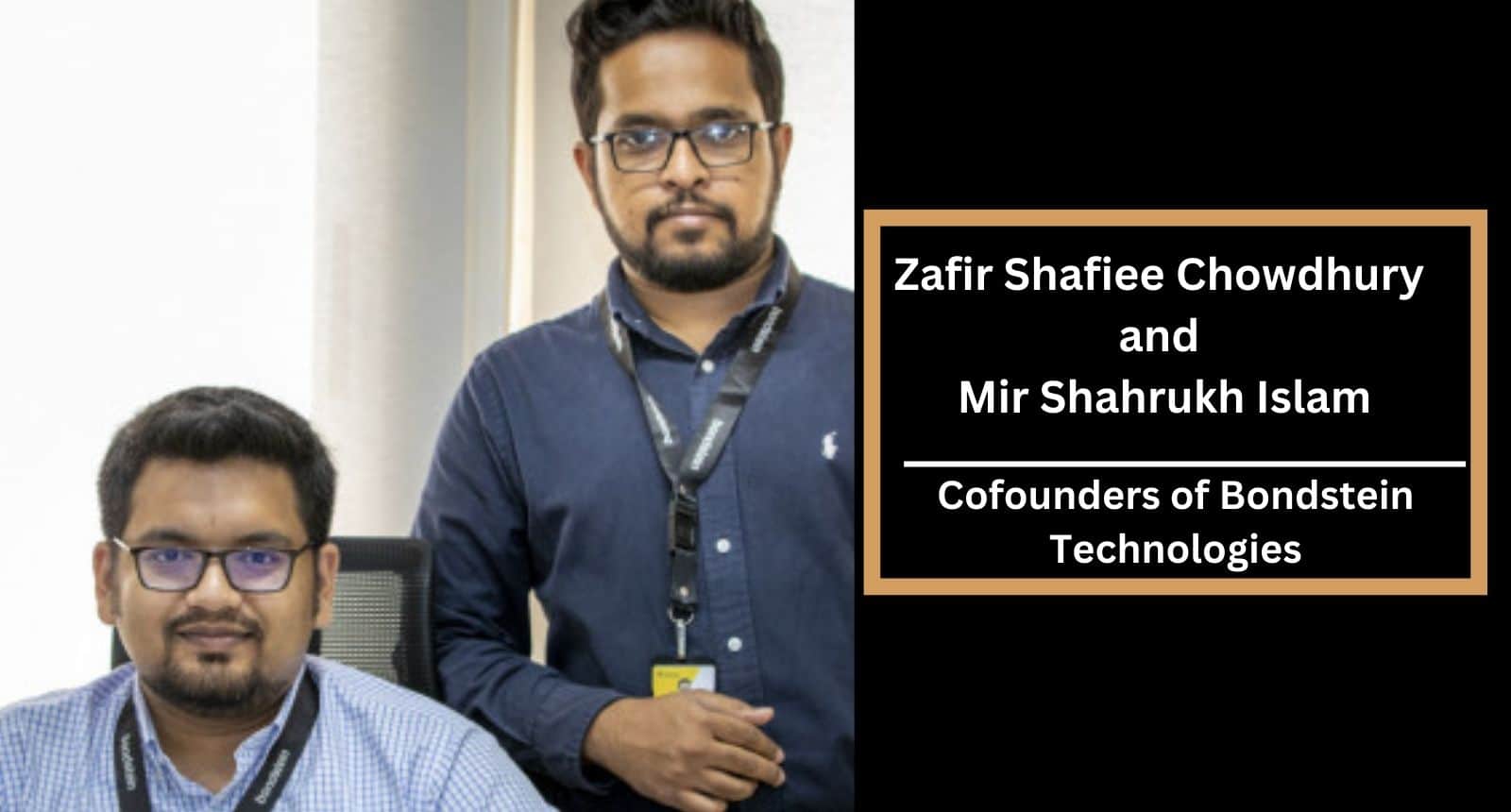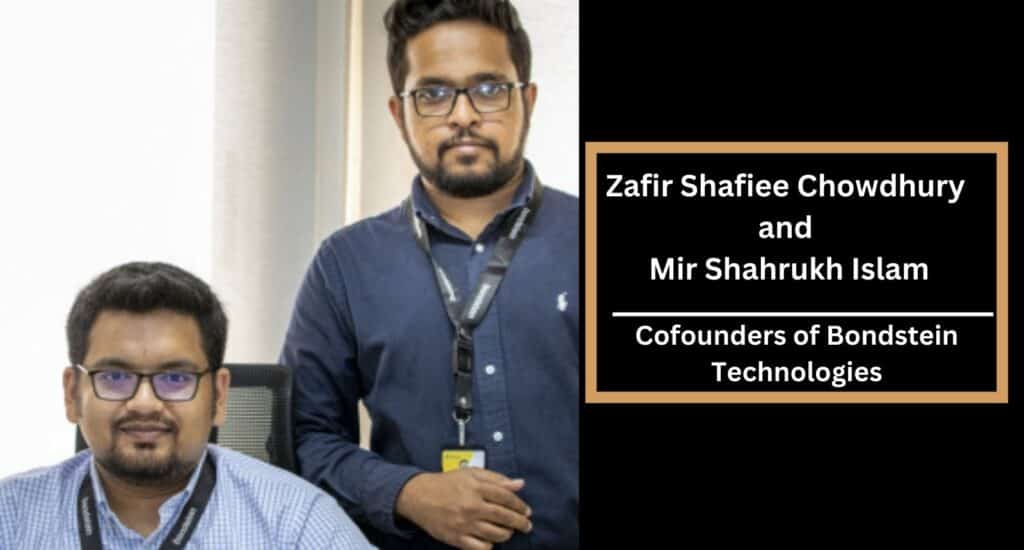 Bondstein Technologies received the Asia Pacific ICT championship prize in 2019, beating competitors from China, Vietnam, Taiwan, Malaysia, and India, among others, for a "remote power monitoring solution" that can monitor generators, how much electricity they consume, and so on.
In 2015, the business also collaborated with the government to develop a method to prevent exam paper leaks. "The exam paper solution is a testament to how you can use IoT solutions to solve national problems," Shahrukh remarked.
Shuvo Rahman
Founder of Alice Labs
Category of Enterprise Technology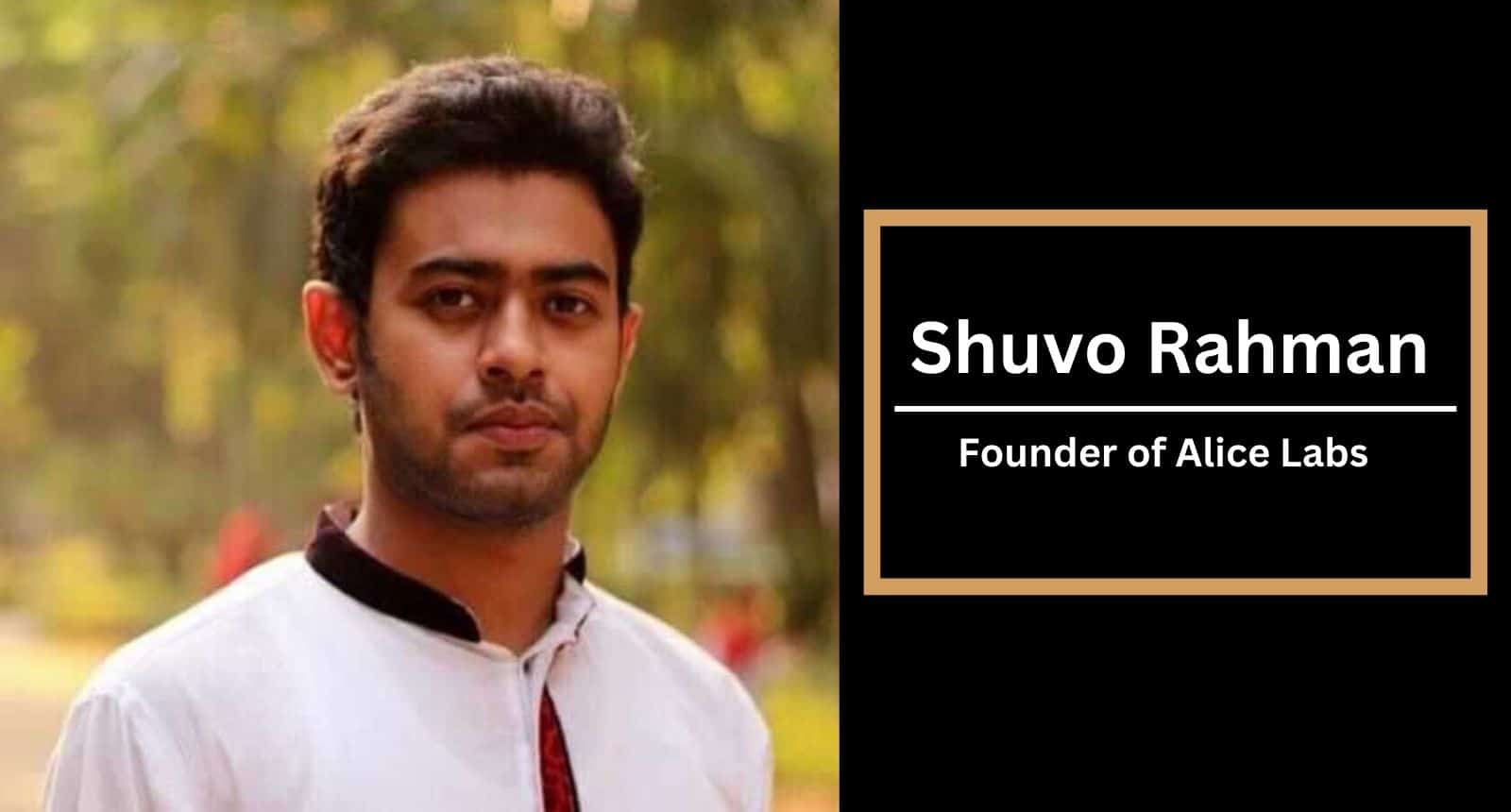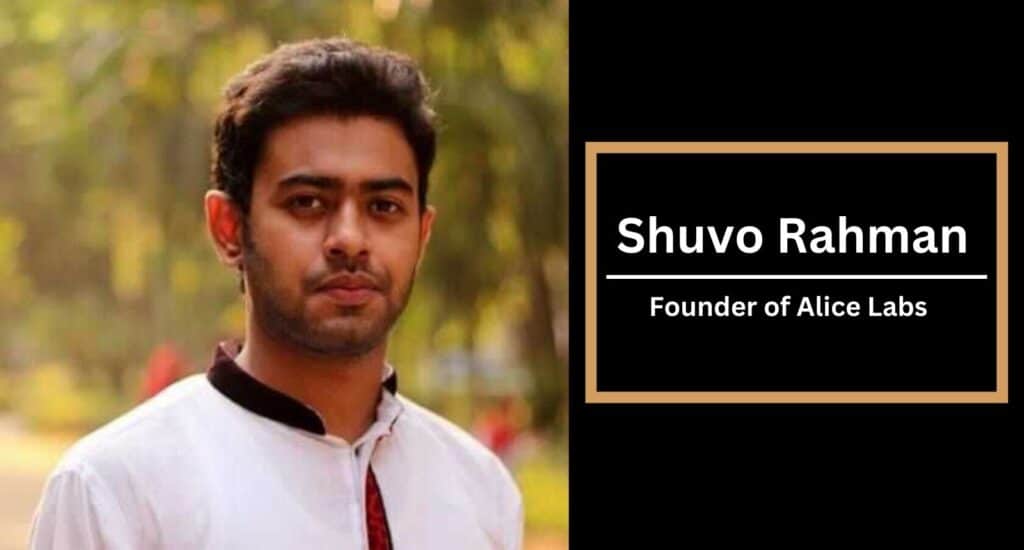 Shuvo Rahman founded Alice Labs in 2018, and its core SaaS product MyAlice enables e-commerce firms to collect and automate customer assistance across many channels.
MyAlice claims to be able to automate 70% of interactions and cut service costs by 30% by using machine learning to study consumer behavior and assist businesses in communicating with clients in their native language. It serves approximately 50 clients in Asia, including household names like Coca-Cola, Giordano, Nestle, and Unilever. Anchorless Bangladesh and HOF Capital just invested $500,000 in Rahman.
Read More: Start Your Entrepreneurial Journey With These Books
9 Bangladeshis Named in Forbes 30 Under 30 Asia 2021 List
9 Bangladeshi youths were named to the Forbes 30 Under 30 Asia 2021 list. The list features 30 young entrepreneurs, leaders, and trailblazers from across Asia, all under 30, navigating the challenging environment created by the Covid-19 pandemic and discovering new opportunities amid the new normal.
According to a press release, the Forbes 30 Under 30 Asia Class of 2021 showcases brilliant and inventive millennial and Gen Z leaders who have endured and prospered despite global uncertainty, with 30 honorees picked for each of the ten categories.
Shehzad Noor Taus Priyo, and Motasim Bir Rahman
Cofounders, Gaze
Enterprise Category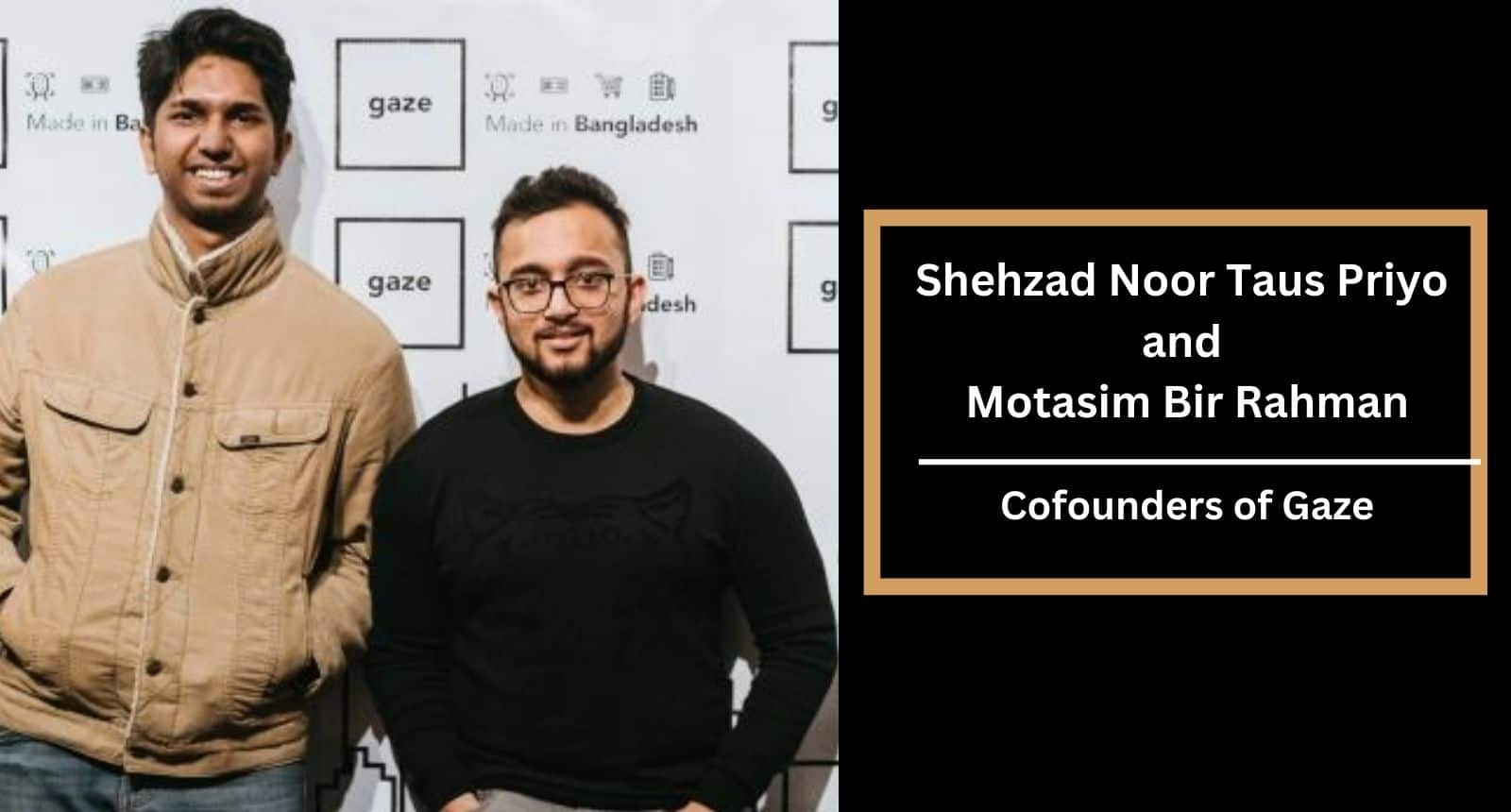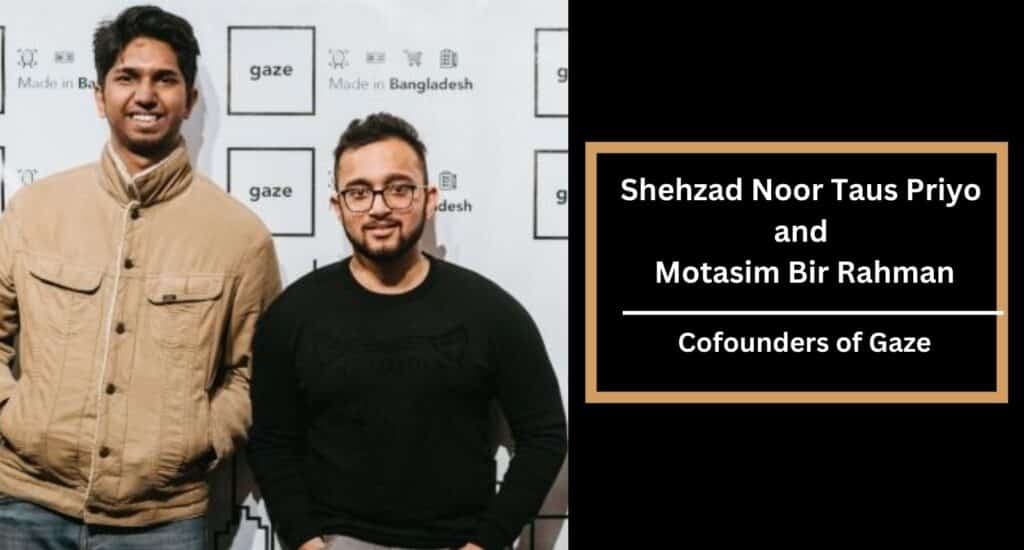 Priyo and Rahman, serial entrepreneurs and innovators, Gaze, a Singapore and Bangladesh-based AI business founded in 2018, provides image recognition solutions for online transactions. Dhaka Metropolitan Police is one of the company's customers, and it has raised approximately $1.0 million in finance. 
It won the Bangladesh Business Innovation Award for Best Startup in 2019 and the Startup World Cup in Bangladesh in 2020. At 21, Priyo submitted his first patent with IBM Research, while Rahman established NogorBalok, Bangladesh's second-most popular social networking platform, at 14.
Mir Sakib
Founder, Cramstack
Enterprise Category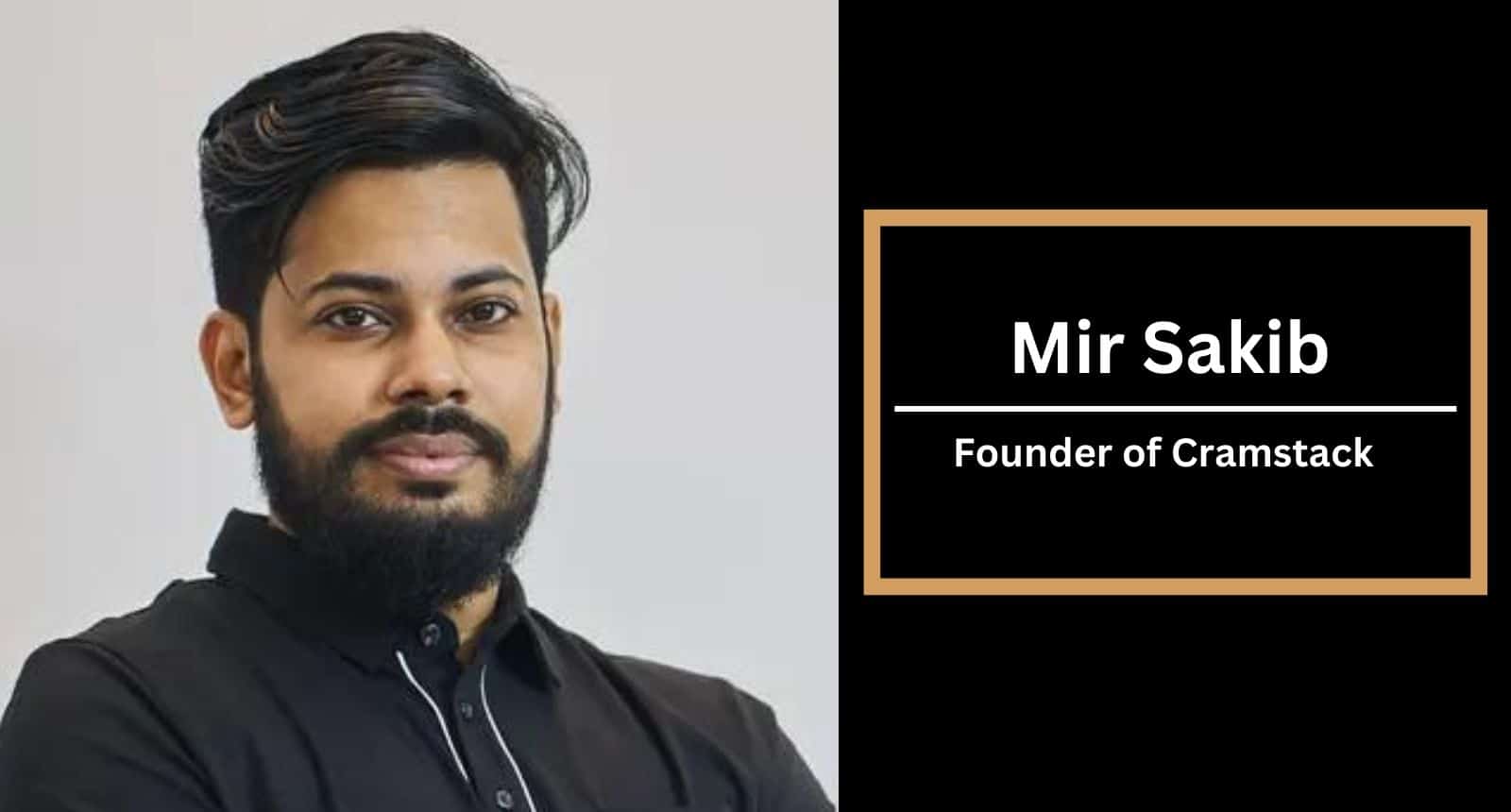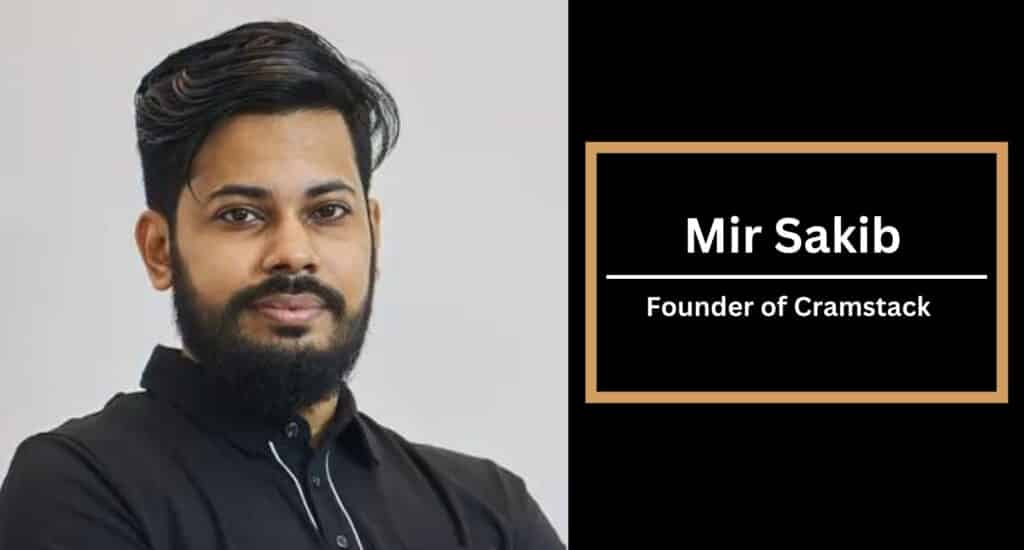 Mir Sakib founded Cramstack, a startup that employs artificial intelligence to automate extracting information from unstructured data to deliver business insights. While working at a pharmaceutical business, Sakib thought of creating a search platform allowing users to access enterprise data sources as easily as a Google search. Cramstack also provides data extraction and processing tools for PDFs and pictures. 
Its clientele includes the government of Bangladesh, BCG, UNDP, and the National Bank, as well as companies in the power, banking, industrial, healthcare, and retail sectors. During the epidemic, it offered government data from healthcare professionals and immigration officials to aid in the tracking and containment of the coronavirus. It has attracted over $1 million in funding from Rockstar (Netherlands), Grameenphone (a Telenor subsidiary), and angel investors.
Rijve Arefin and Shomy Chowdhury
Cofounders of Awareness 360
Social Impact Category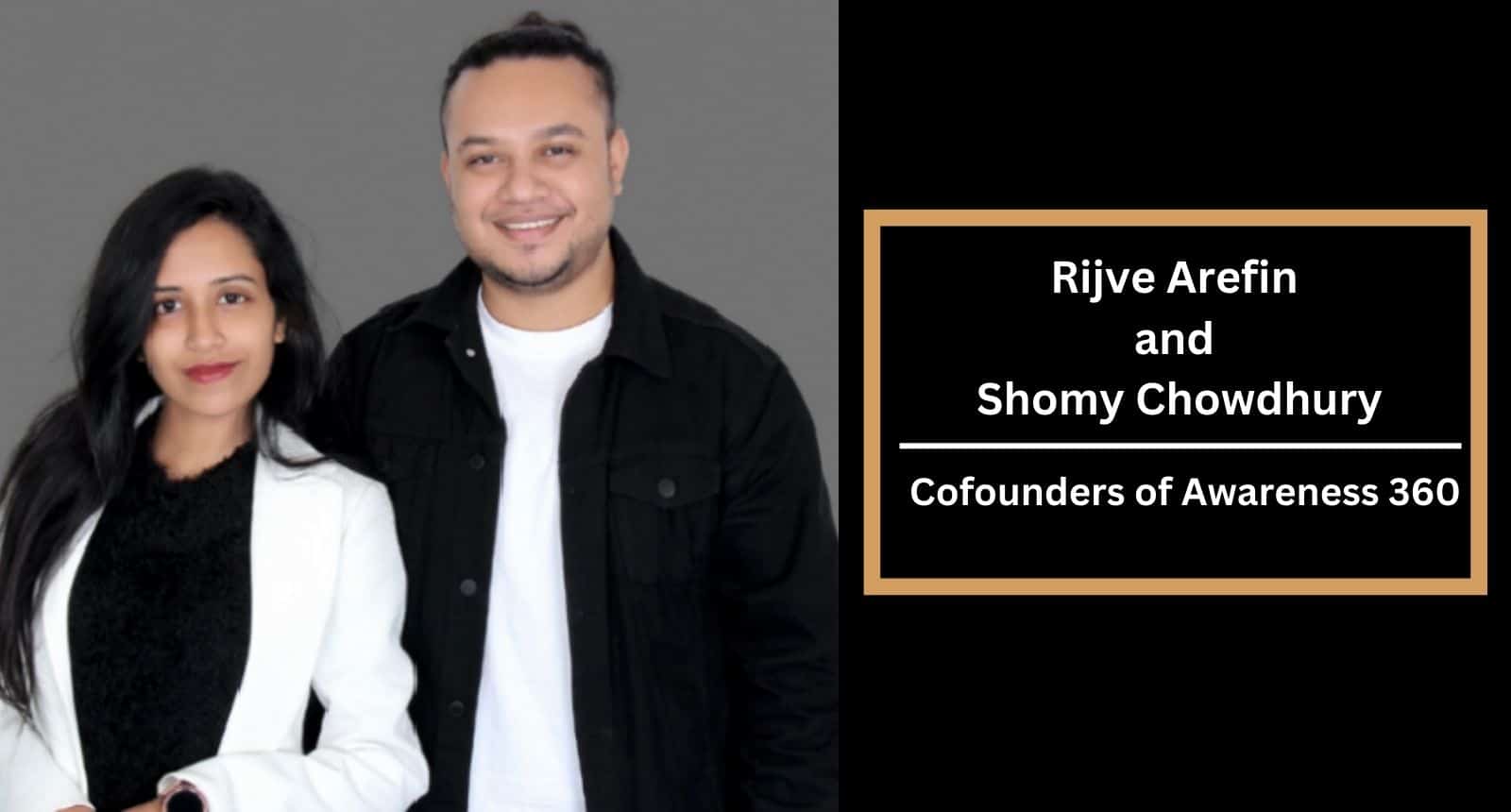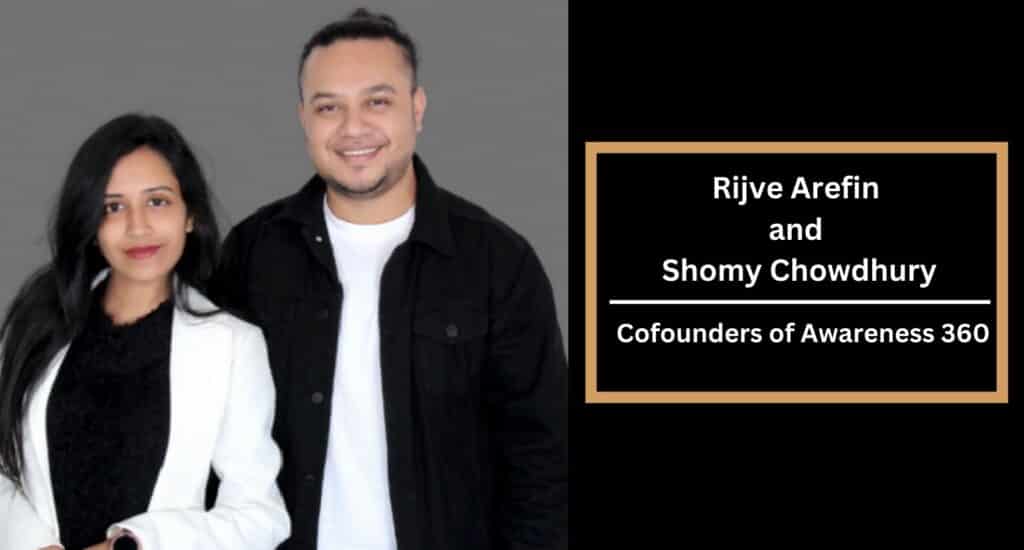 Rijve Arefin and Shomy Chowdhury launched Awareness 360 to bring together young individuals who desire to make a difference in the lives of others. Chowdhury became involved in raising awareness about clean water, sanitation, and hygiene after losing her mother to complications from severe diarrhea in 2014. She cofounded Awareness 360 with Arefin, whom Chowdhury met later that year.
The NGO, founded in Kuala Lumpur, now has 1,500 volunteers in 23 countries who give seminars and workshops on handwashing, water-filtration methods, and personal cleanliness, among other environmental activities. Over 150,000 people have participated in their campaigns so far. The United Nations Development Programme and other international organizations have recognized the duo's work.
Rizvana Hredita and Md Zahin Rohan Razeen
Cofounders of Hydroquo+
Social Impact Category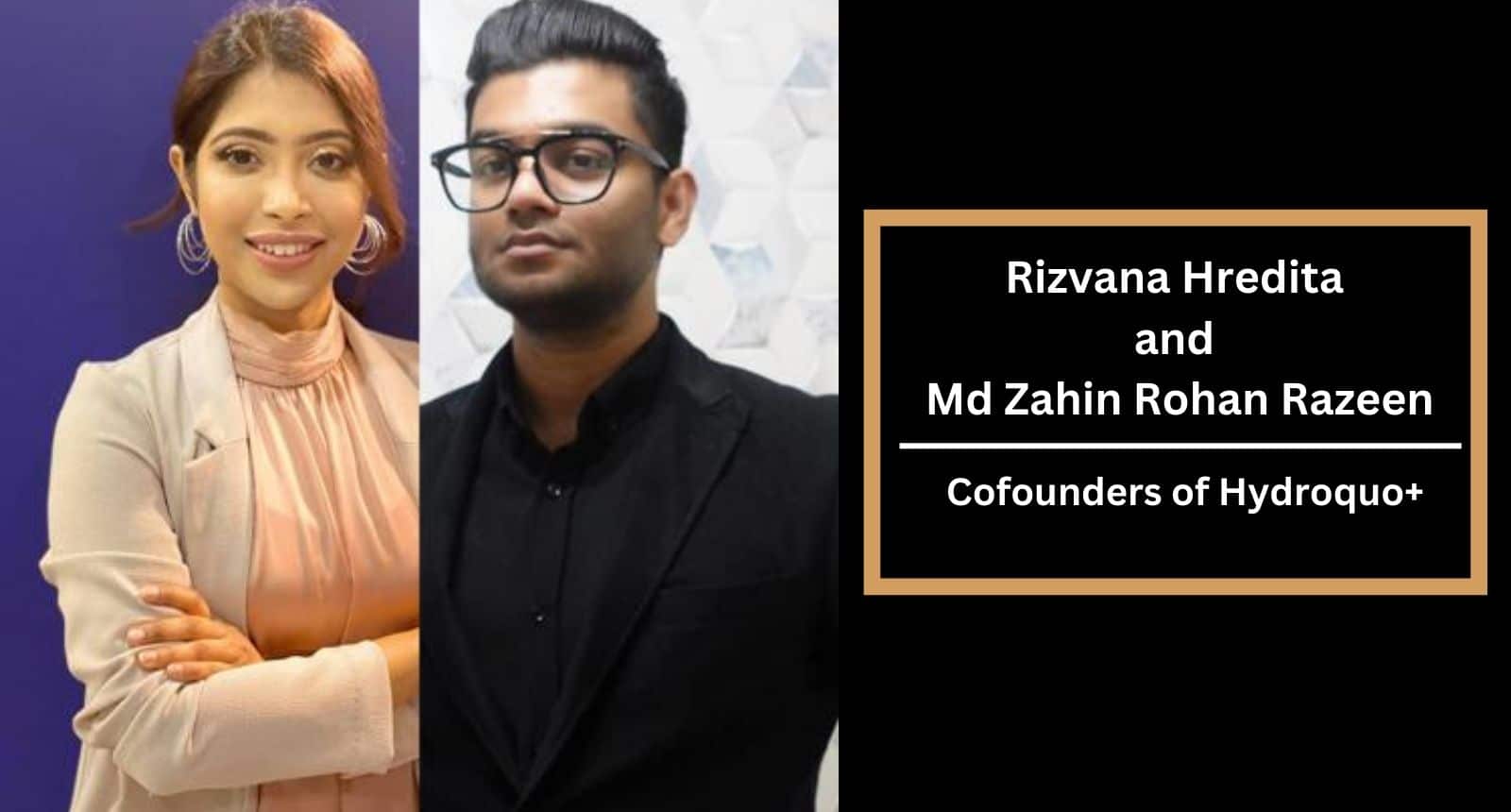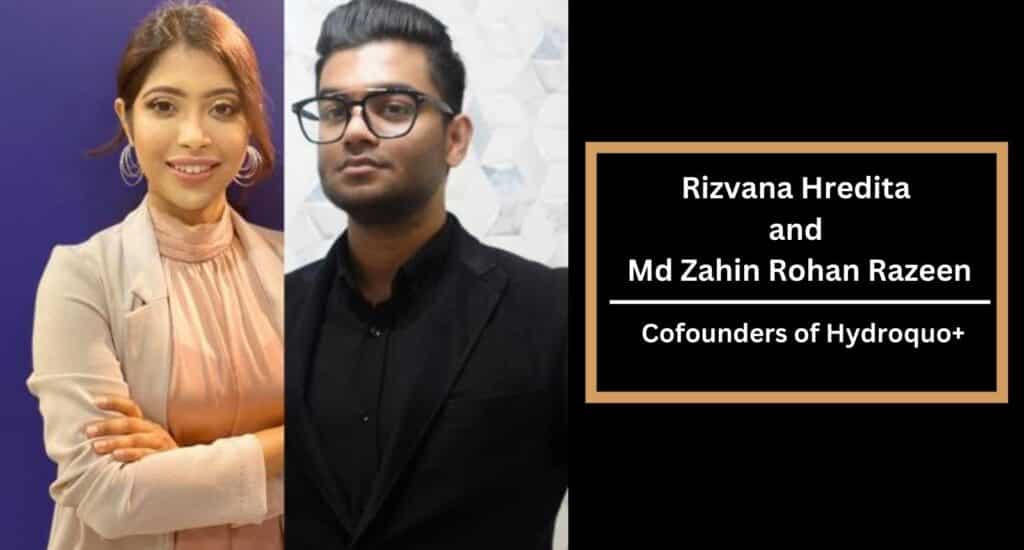 Hydroquo+ is a Dhaka-based startup that employs artificial intelligence to improve water management. Hydroquo+, founded in 2018, has created systems and technology to identify anomalies and study water quality.
In addition, the company provides water-quality modeling advice to government agencies and non-governmental organizations. Razeen, the CEO of Hydroquo+, was designated one of the United Nations' 17 Young Leaders for the Sustainable Development Goals in September, who are leading efforts to address the world's most critical concerns.
Ahmed Imtiaz Jami
Founder, Obhizatrik Foundation
Social Impact Category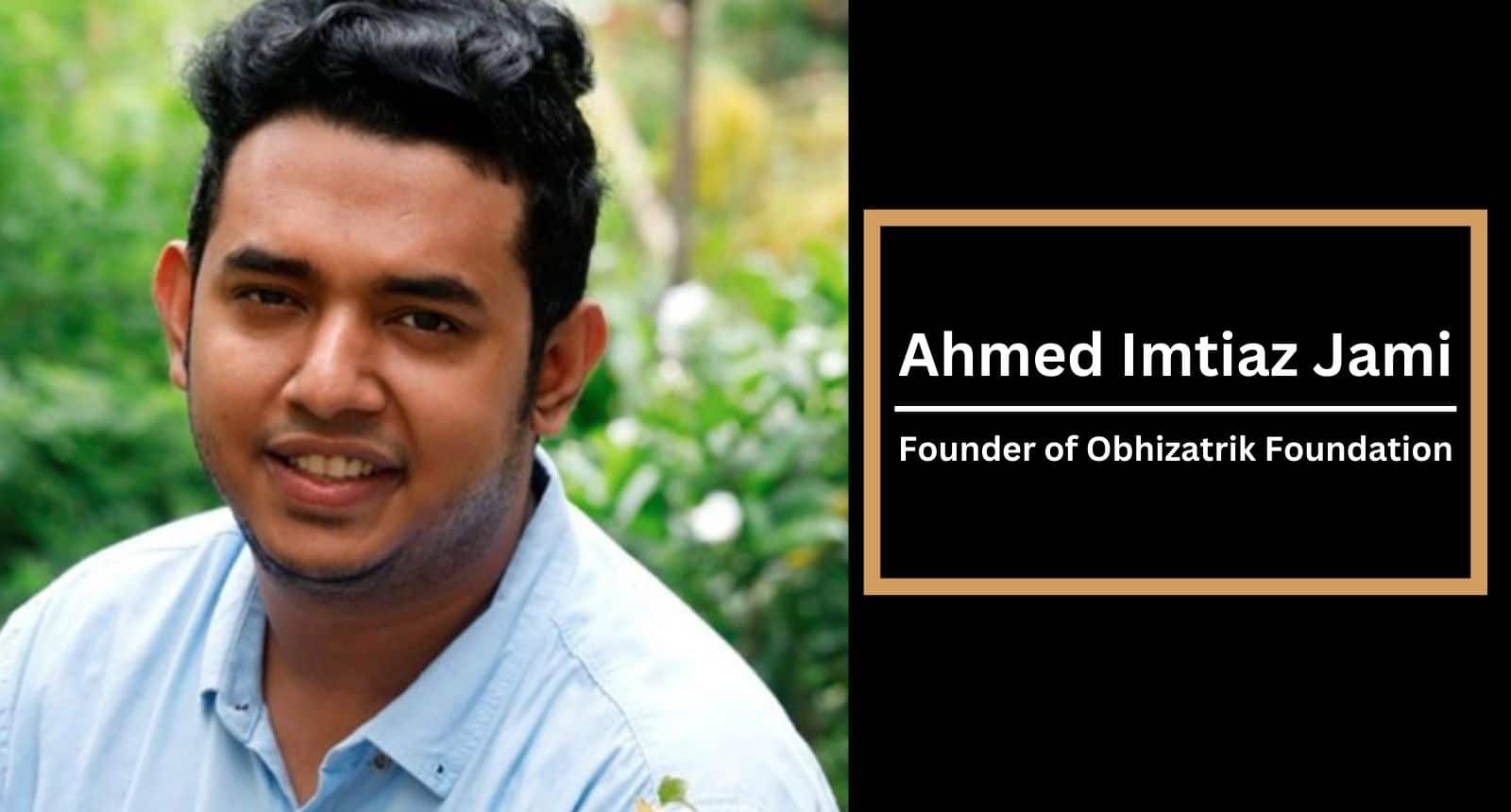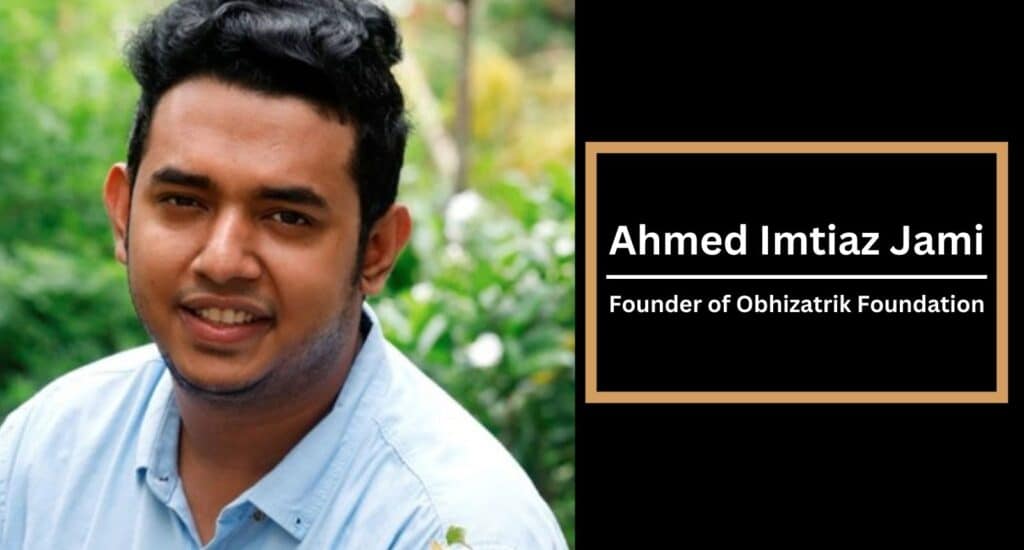 Jami established the Obhizatrik Foundation in Bangladesh in 2010 to work on poverty alleviation, education, health and nutrition, human rights, and the environment. Over the last decade, it has provided free education to 500 impoverished students in three schools, empowered 550 families in seven regions, and provided free care to 10,000 patients.
It operates a free school and offers a grant program to assist low-income families in establishing a business that can serve as a long-term source of income. During the pandemic, it provided free veggies to 200,000 people, groceries to 65,000 households, and dinners to 90,000 families.
Morin Talukder
Cofounder of Pickaboo
Social Impact Category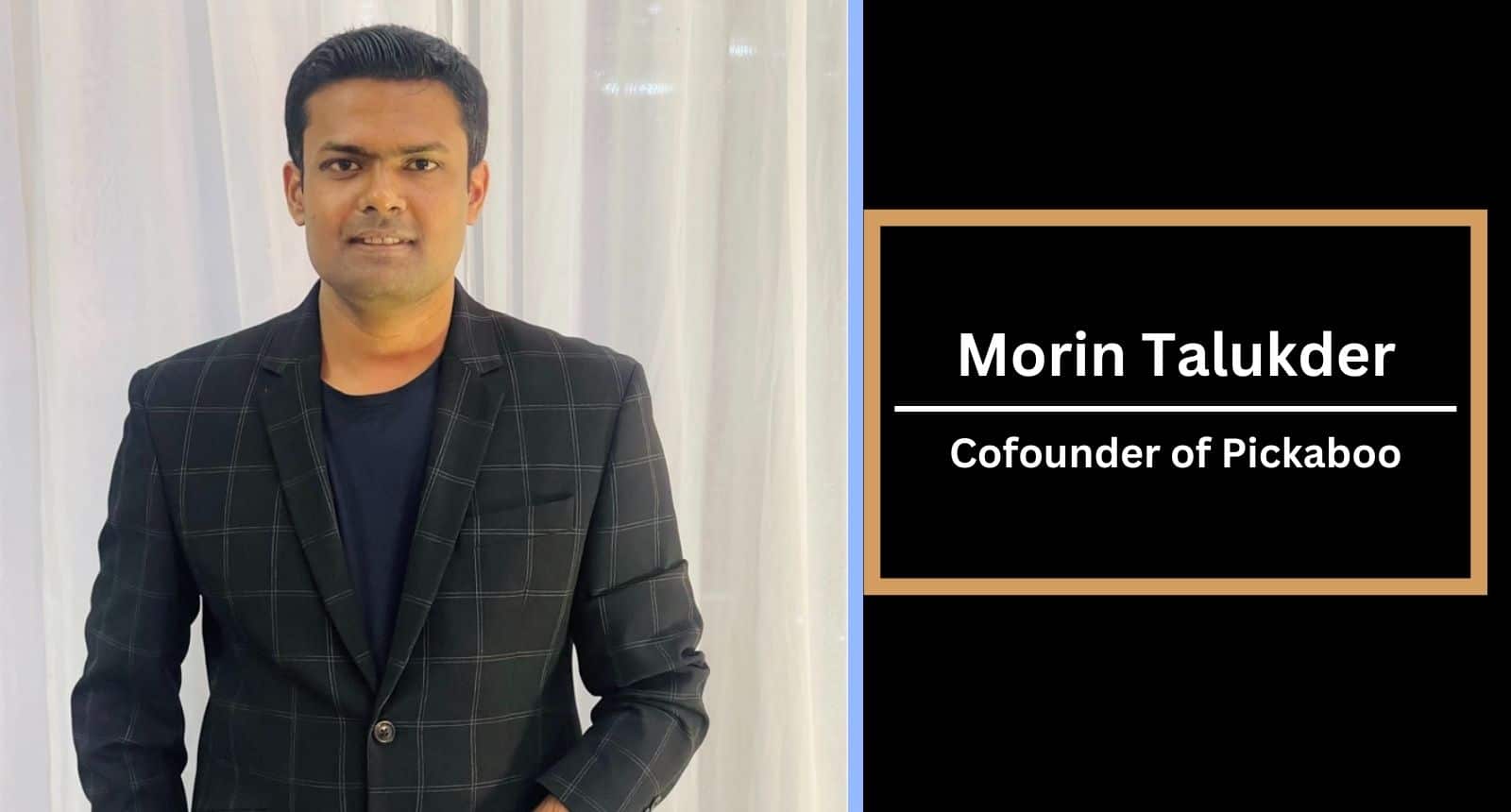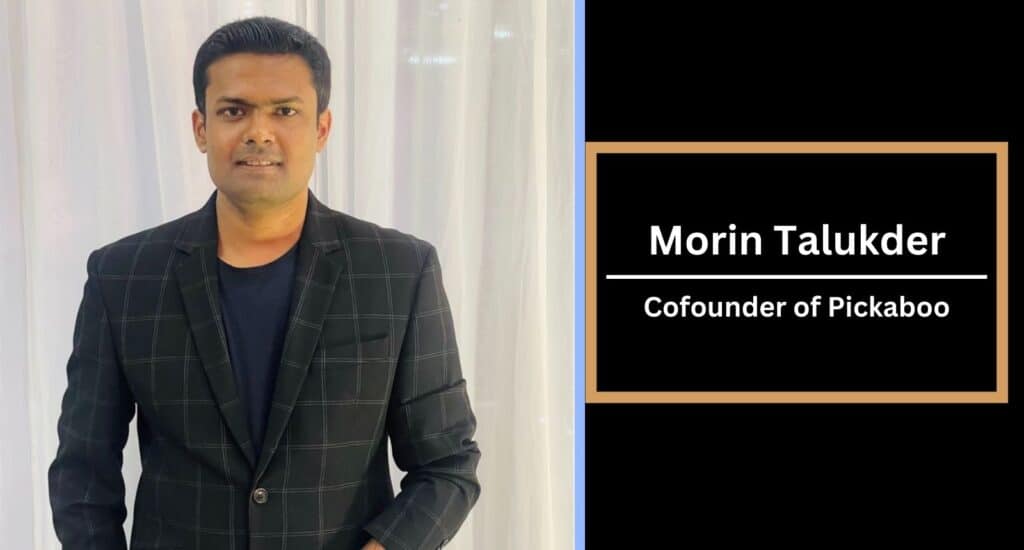 Talukder cofounded the Dhaka-based online marketplace that sold everything from mobile phones to household appliances, clothes, and beauty five years ago. Pickaboo was one of the first online retailers in Bangladesh to provide a monthly installment payment plan, same-day delivery, and a customer loyalty program, and the company now wants to add 150 physical stores around the country by the end of 2021.
Over $6.0 million has been raised from investors in Bangladesh and India. Talukder previously founded the e-commerce site ehaatbazaar.com, which he sold to his colleague in 2016.
Arts, Entertainment & Sports, Finance & Venture Capital, Media, Marketing & Advertising, Industry, Manufacturing & Energy, Healthcare & Science, and Consumer Technology are the other 7 categories.
Why Forbes 30 under 30 Recognition is Important?
The Forbes 30 Under 30 recognition is considered important for several reasons:
Recognition of Talent and Achievement: The Forbes 30 Under 30 list recognizes young leaders, innovators, and entrepreneurs making significant contributions in their respective fields. This acknowledgment can help validate their hard work and success to date.

Increased Visibility: Being listed in Forbes 30 Under 30 significantly raises a person's profile. It brings attention and credibility from peers, leaders in the industry, and potential investors, employers, or partners.

Networking Opportunities: The recognition can open up networking opportunities with other accomplished individuals in the same or different industries. This can lead to potential collaborations or partnerships to further their career or business.

Career Boost: The distinction can serve as a career boost, as it often leads to increased opportunities. It can also provide leverage when negotiating job offers, funding rounds, or business partnerships.

Motivation: For many, making a list is a personal goal that can provide validation and motivation to continue pursuing their passion and making a difference in their field.

Inspiration to Others: Those who make the list serve as role models for other young professionals, encouraging them to strive for excellence in their respective fields.
You could say that the
Forbes 30 Under 30 list
embodies everything wrong with our culture today. Forbes sensationalizes the world of elites by glamorizing material prosperity, good looks, affluent families, and celebrity idolization, which helps them make money.
You can receive trophies, medals, compliments, likes, cookies from Grandma, and other prizes. Getting the gold star is merely a means to an end, but having others recognize your efforts is good. Whether you're looking for investment, a promotion, or some attention… Sometimes you have to play the game to get what you desire. So, what are you holding out for? Get them!