The Value of ASE Certification: A Competitive Edge in the Job Market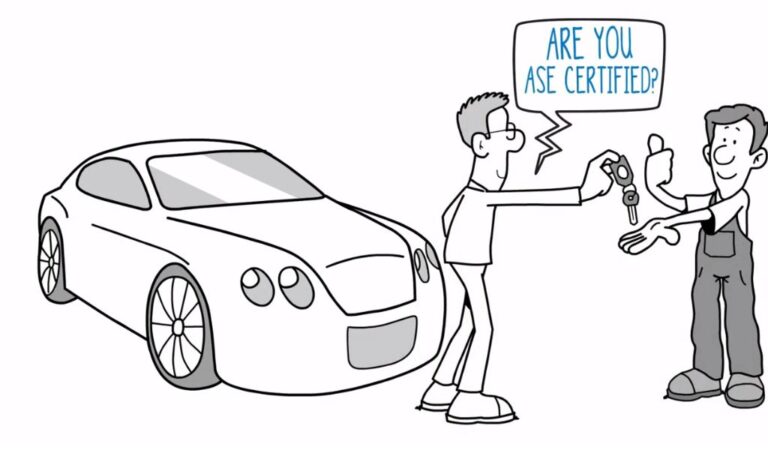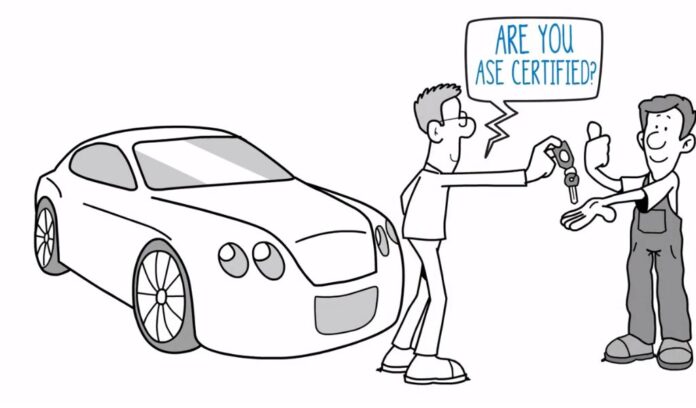 Consider getting an ASE certification if you're a mechanic looking to demonstrate your abilities to employers. You can demonstrate your knowledge of several aspects of vehicle repair and maintenance with the help of this certification from the National Institute of Vehicle Service Excellence. Your certification may help you progress professionally by increasing your employment options and income possibilities. In this article, you will explore what an ASE certification entails, what it can do for you, and how to get one.
What is ASE Certification, and What are the Requirements?
Automotive service excellence, or ASE, certification is a credential for mechanics that emphasizes their aptitude for upkeep and repairs. A person can obtain this certification by passing tests and accumulating the necessary experience. This certification makes it easier for clients and potential employers to recognize your aptitude for fixing any mechanical or electrical parts located in the designated vehicle. Before obtaining certification, employees must acquire relevant experience in auto service and repair, according to the National Institute for Automotive Service Excellence. The amount of experience required can vary based on the specialty a person is interested in, but generally speaking, people need at least two years of experience. For instance, whereas the advanced tests require at least three years of experience, the majority of regular repair technician certifications call for two. Then, the certification examinations must be passed in order to earn an ASE accreditation. In addition to the cost of each test, the exams frequently require a registration fee. Technicians who register get the practice tests and study resources they need to get ready for the exams. It can be beneficial for people to go over pertinent content with their trainers or apprenticeship mentors as they study for the exam. However, if you have the required expertise for your ASE specialty, you can search for  a printable ASE certificate online, which will help you to land a job in the vehicle repair and maintenance field. Also, depending on their profession and place of residence, mechanics may need to retake certification exams every couple of years after passing and receiving their certification.
Why is it Competitive in Engine Specialties?
Being ASE certified demonstrates your expertise in the field, which translates to higher compensation, more employment, and more opportunities for career progression. Clients prefer to trust certified mechanics with their automobiles, and some mechanics are well-liked enough to bring clients with them when they move to a new shop. ASE certificates undoubtedly demonstrate service sector expertise, but they also demonstrate commitment and a personal drive to deliver top-notch service. As cars get more complex, work will increasingly go to experts in the field. Therefore, certificates can significantly boost work security.
Additionally, professionals and certified technicians are desired by employers. From an employer's perspective, having an ASE-certified technician means more clients and jobs. Inaccuracies and incorrect diagnoses are also less likely to be made by certified technicians. Earning an ASE certification requires enough commitment and experience, which demonstrates to employers that a mechanic is dependable and has a strong work ethic. Also, certified technicians can raise store rates and improve sales.
Career Development
You will probably encounter programs from numerous organizations when looking for mechanic certifications. It's crucial to pick one that the business community regards as reliable. Thousands of mechanics across the country are certified by the National Institute of Automotive Service Excellence. A certification from this organization verifies your credentials and can even be required to meet the job description requirements. People may be able to apply their training and experience with the ASE certification examinations toward an associate or bachelor's degree from some colleges and universities, frequently in a related profession like automotive repair or technology. With this degree, you may advance your career in the automotive industry and make your resume stand out to potential employers. If you want to use your ASE certification for undergraduate degree credits, checking with various colleges to see which programs could accept the transfer can be beneficial. To carry out their basic responsibilities, technicians are not always required to be ASE certified by automotive shops and garages. Having the accreditation might assist people in showing that they are committed to their careers and want to become experts in their fields.
Customer Satisfaction
An ASE certification might assist a garage or auto shop in drawing in more customers because it demonstrates that the staff members are qualified to repair vehicles. Customers may feel more at ease and confident leaving their automobile with someone they know is competent and knowledgeable in vehicle repair. Shops with at least one person with an ASE accreditation may declare themselves ASE-certified to inform clients of their credentials.
More Employment Opportunities
Having an Automotive Service Excellence certification may help car mechanics find more employment opportunities. Candidates who possess an ASE accreditation can demonstrate to employers that they have the knowledge and abilities necessary to inspect and fix automobiles efficiently. People possessing an ASE certification in a particular specialization or subject may benefit from it because it enables them to look into work opportunities in distinctive labor markets. Companies that frequently operate school or commercial buses may find hiring car mechanics who have received certification in those areas more appealing
Entrepreneurship and Innovation
An ASE certification can help you start your own business in addition to making you a more appealing prospect to companies. You have more flexibility as an entrepreneur in this industry when it comes to scheduling, pricing, and how you provide your services. By earning certification, you can boost your chances of taking these advantages. When you don't already have a reputation, the certificate aids in building it.