Andy Valmorbida, Founder of Untitled-1, is the Art Entrepreneur to Watch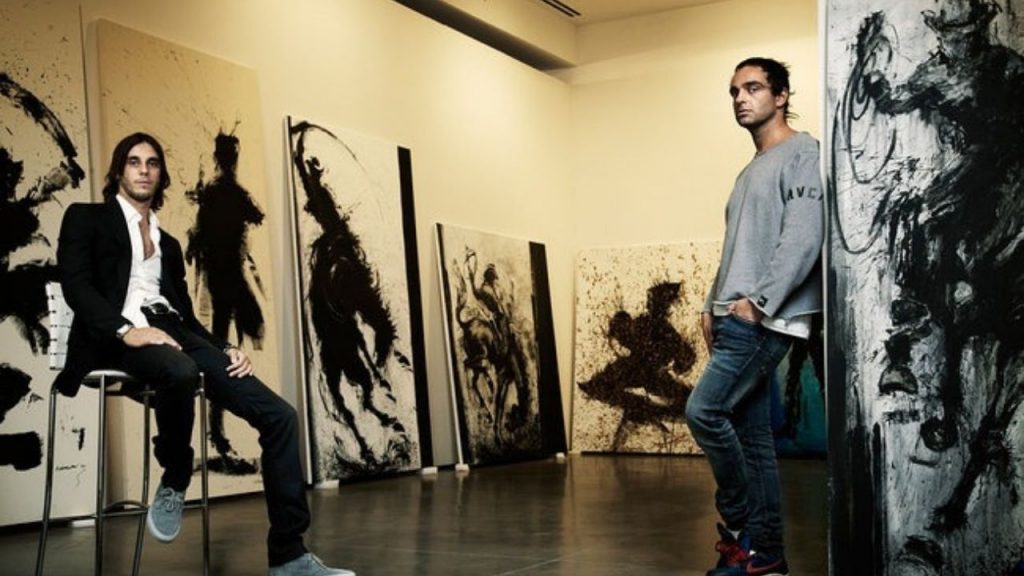 With a larger-than-life personality and legendary list of career achievements, Andy Valmorbida has been celebrated for his high-profile art events and shows throughout his entire professional life. However, the art dealer and entrepreneur behind Untitled-1 is more than just a good host. Valmorbida is known for completely turning the art world on its head by popularizing and perfecting the concept of the pop-up art show.
Valmorbida himself is rumored to have an art collection of over 450 pieces. Many believe that Valmorbida has the largest street art collection in the world. Aligning with his love for street art and avant-garde pieces, Valmorbida has a stellar reputation in the industry for sourcing hidden artist gems. As an art dealer, Valmorbida trades a range of art from post-war and contemporary works to blue-chip pieces to smaller sketches and studies.
With Untitled-1, a multi-faceted art company focusing on art trading and art copyrights, Valmorbida recently acquired the exclusive rights to the complete collection of original work by the legendary late street artist, Richard Hambleton. This is where the true excitement lies. Valmorbia and Untitled-1 are planning to use this copyright to release a limited edition run of authenticated prints of Hambleton's original works.
As outlined in the 2017 film "Shadowman," Valmorbida is on a mission to put Hambleton's name on the map again as the artist's reclusive habits led to a dip in interest in his work.
Since Hambleton was a legendary artist who changed the industry forever as a founding father of the street art movement, innovating with his form as well as with his content, Valmorbida is confident that there is an untapped market for Hambleton's work.
In order to rekindle this interest, Valmorbida and Untitled-1 are engaging in many exciting projects. Consistent with his history of innovating in the art exhibition space, Valmorbida has put together the novel and fully immersive Richard Hambleton Experience; this exhibit allows fans to see dynamic displays of the late artist's work on an extremely large scale. Brilliantly recognizing recent market trends, Valmorbida also plans to release exclusive NFTs based around Hambleton's revolutionary work. Further, playing into the success of the estates of Hambleton's peers — Basquiat, Haring, Warhol — Valmorbida is exploring various licensing and merchandising opportunities with the copyright to Hambleton's art.
Valmorbida hopes to follow a similar blueprint with other artists as he has further plans to purchase more art copyrights. With plans to also get into the NFT and merchandising businesses, we are excited to see how Untitled-1 and the Australian-born, New York-raised entrepreneur grow in the near future.
Subscribe to Our Latest Newsletter
To Read Our Exclusive Content, Sign up Now.
$5/Monthly, $50/Yearly