5 Affordable Wristwatch Brands For Start-up Collectors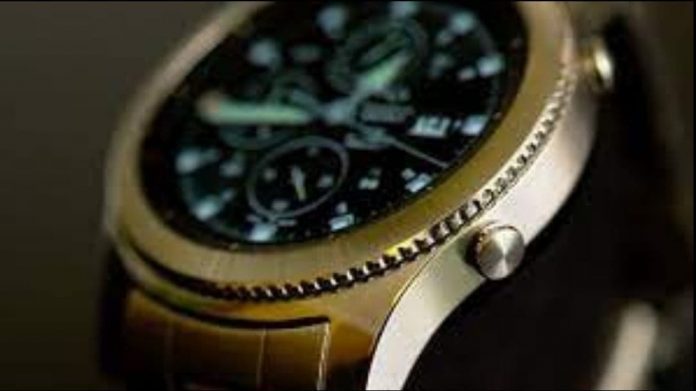 When it comes to the wristwatch industry, some customers can easily spend thousands on a watch. But the more significant majority of the market can't afford to do so. If you belong to the later part, you can still purchase quality wristwatches without breaking the bank. When you are looking for an affordable wristwatch, there is a wide range of different options that you can choose from. You will be able to find watch models that have been discontinued or sold back at discount prices. 
You can even find ones that have been relatively used and are being sold as second-hand. Some watches are simple in design, but some have all of the modern watch features that you would expect, like a stopwatch, timer, lap timer, and many more. There are some watches with analog numerals, while there are some with digital as well. If you're short on cash and still intend on growing your collection, here are some options you should look at. 
1.Tissot Watches 
In recent years Tissot watches have gained popularity and attention from people who have a taste for luxury and style. Nevertheless, the company still has a reputation for manufacturing affordable wristwatches. One of their aims is to make an affordable alternative to the traditional luxury watch brands with which most of us are familiar. 
The Tissot wristwatch has several different designs, including models that are both more modern than traditional. One of the more unique features of the brand is its swiss level quality. Some Tissot wristwatches are powered by an automatic wind movement that can run without having to be rewound. Mechanical watches are usually more expensive. 
In addition to the classic Tissot wristwatch, there are also models with a sporty and adventurous feel. These models are designed to look like something out of a James Bond movie. In addition, they don't cost as much as other swiss brands. 
2.Seiko
If you are looking for an affordable and high-quality Seiko wristwatch- then you will find the very best Seiko wristwatches at great prices below $1000. A broad selection of these watch styles is available in most wristwatch retail stores. Seiko is a Japanese brand, and their watch is made with a unique sense of design and style and is highly popular worldwide. 
These watches are designed with precision and essential accuracy. Its innovative and unique technology concepts make Seiko watches a reliable brand. Seiko has been a pioneer in clocks and wristwatches and has incorporated many different technologies and ideas into its watch designs. Seiko watches can be worn daily as well and are considered a fashion accessory. 
3.Citizen Watch
Citizen Watches are famous for their watches powered by Eco-drive movements. They also have timepieces powered by solar energy. The company has been producing durable, stylish men's and women's watches for over 100 years. The company has expanded into a global powerhouse by creating eco-friendly products and fashionable timepieces for the corporate community. Both Japanese and Swiss founded the Citizen brand. Ever since then, this company has grown to become one of the world's top watchmakers, providing consumers with a wide variety of choices when it comes to timepieces.
The Eco-Drive line of watches from Citizen is designed to be more "green" than traditional timepieces. Many of Citizen's watches come in multiple colors, including brown and black. Some watches are water-resistant up to fifty meters and even have a stopwatch, thermometer, and calendar watch. You can find a Citizen wristwatch with a leather strap or a fabric strap. When you choose a Citizen wristwatch, you can buy a highly affordable quality timepiece.
4.Timex Watch
Timex watches feature a durable, high-performance time-telling piece, a stainless steel case, and a floating leather or stainless strap. The Timex watches are designed with accuracy as the primary concern. Some models are available with an interchangeable strap. 
A Timex wristwatch can be purchased for less than $1000, but this does not mean that these watches are of poor quality or design. Many of the best watches on the market today are some of the best you can find at affordable prices. It all depends on your needs, your investment funds, and how much you're willing to spend. Some Timex watches have an extensive lifetime warranty against mechanical errors and complications due to normal wear and tear.
A Timex watch is available in different colors. This watch makes use of a user-friendly and readable dial. If you plan to use your Timex watch regularly, you should purchase one with highly durable quality. 
5.Casio Watches
Casio watches have become known as some of the best and most popular brands in the market today. For many years Casio has been producing watches designed to please anyone who is a sports enthusiast. If you do not own a Casio watch yet, then you may want to consider getting one. One reason for this is because Casio watches tend to be cheaper than other more expensive watches on the market. Plus they offer high quality and modern designs. 
Casio watches are known for being affordable because they are aimed at everyday people who are just looking for a reliable timepiece. These watches are not expensive but have a basic level of accuracy and precision. If you go online, you will be able to find Casio watches for a low cost. However, if you want to buy a top-of-the-range watch, you should make sure that you find a reputable store that sells quality Casio watches. To find a reliable store, you can read reviews from people who have bought the model you're interested in, in the past. This will help you avoid being ripped off. 
In Conclusion 
Some watches are simple, no-frills, simple numbers, straightforward hands, and shapes. These watches might not be the best designed, but quality brands make them, so they are durable. There are also others considered to be vintage that is no longer in production. You can also buy from stores that sell second-hand watches that are also original. There's an option to choose from leather, rubber, fabric, and other strap materials available.
Apart from this, if you want to know about the Professional Mover , Option Trading,
You can follow our Technology and Business Category too
Subscribe to Our Latest Newsletter
To Read Our Exclusive Content, Sign up Now.
$5/Monthly, $50/Yearly