6 Reasons Why Having A Shed House is Smart?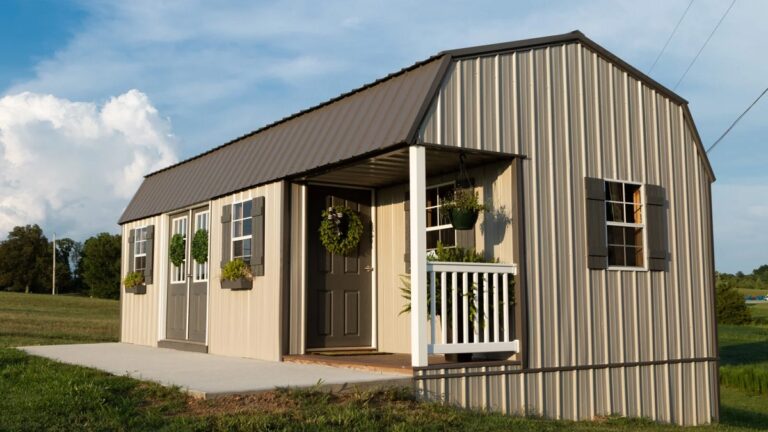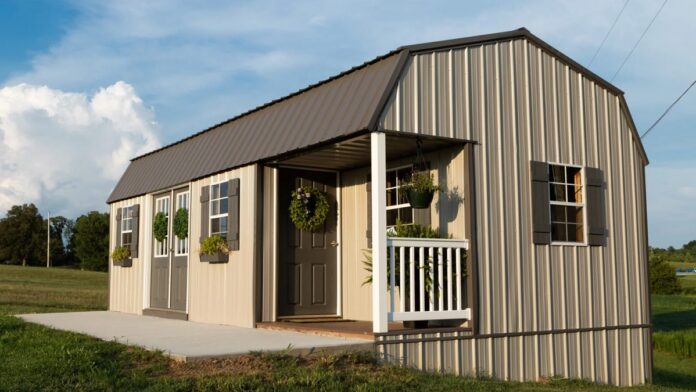 Listen to the Podcast:
Without a doubt, the price of real estate has gone up over time, making it hard for the majority of people to purchase a home. Even the basic alternative wood-framed dwellings are no longer inexpensive, which is a major challenge for affordable housing.
Recently, many people have gotten interested in the concept of having shed houses. A minimalistic approach is being promoted within the trend. Supporters of the concept aim to save money and space in their houses. Hence, for those who are still undecided, continue reading to learn 6 reasons why building a shed house is a wise option.
1. It Is Cost-Efficient
The price of sheds can be as little as $10,000, compared to the $100,000 or more that a typical house could cost.
Leave behind the requirement to make 30-year mortgage payments or recurring rent payments. Saving for a couple of years will make it possible to buy a wonderful shed home, something you won't be able to achieve if you're thinking about buying a house. Only those who are prepared to accept it and put out the effort to transform it into a home may successfully lead a minimalist existence.
2. An Easier And Quicker Project
It will require less time to construct a shed home than it will to build a house on a piece of undeveloped land. Depending on how big it is, building a shed home might take several hours. While selling properties, one shouldn't be concerned about the time demand. That is one of the most creative concepts for eliminating debt and investing in property.
A shed home doesn't need a lot of supplies or intricate designs, but you may add your own touches, and the whole procedure shouldn't take more than a few hundred hours. Starting with a cabin is the simplest method to turn a shed into a house.
3. Less in Tax
Even the wealthiest homeowner has to deal with bills, taxes, permits, and other nagging charges. Yet, shed homes only require minimal maintenance and don't require a large investment cost.
Even if there are expenses, they are far less than buying a home. Due to the smaller size, fewer land requirements, and usually less demanding approach, formal fees and taxes are more cost-effective.
4. Additional Space
If you currently own a house but have a large family and want more room, a home shed is an ideal alternative.
A shed home will easily meet your budget, whether you need more workspace, a spare bedroom, a home only for your trip, etc. You don't have to deal with the trouble of conforming to the rules and regulations set out by the government.
5. In The Trend
Some individuals appear to be waking up to the fact that "bigger" is not always "better." Constructing a house out of a movable shed is a terrific method to accomplish something that most don't do; it appeals to the "be different" concept and makes an individual stand out.
Many nowadays want smaller houses where they can fit everything they own and save money. A shed home is a perfect option for individuals who do not want to maintain unnecessary stuff in their homes.
6. Can Be Mobile-Type
Has having a mobile home ever crossed your mind? With this choice, you may move about with your house with you!
This shed home alternative offers advantages even when you're not on vacation. For a person constantly moving about, a more transportable arrangement can be useful. You can choose to live in a remote area by yourself. Or, you may enlist in city life's commotion. You may relocate wherever you please, regardless of the situation. A house on wheels greatly simplifies living for a person who is always traveling.
Get A Shed House!
There are several advantages to a shed house even if you're not on vacation. You can minimize your carbon footprint by choosing a more modest but comfortable footprint for yourself. 
A shed house may be easily integrated into the natural environment and positioned in a location better suited to your surroundings. Shed houses are becoming more and more popular. Decide to live the shed lifestyle and set your own rules.
References:
https://www.eshutilitybuildings.com/articles/12-reasons-to-build-a-shed-house/
https://architecturesstyle.com/building-a-shed-home/