France Struck by Cold Virus Ahead of FIFA World Cup Final 2022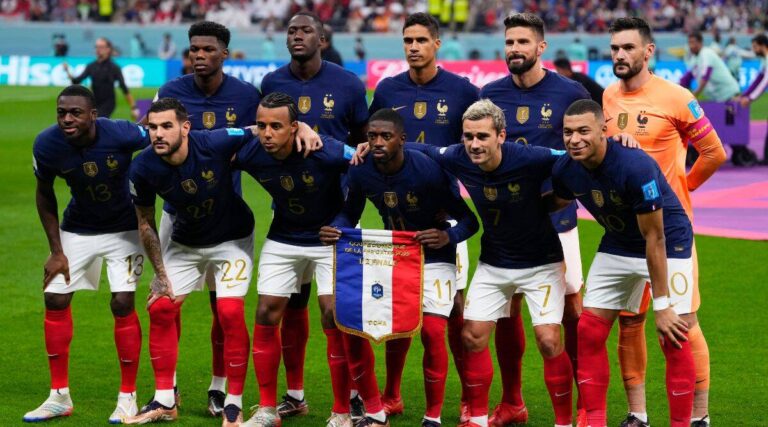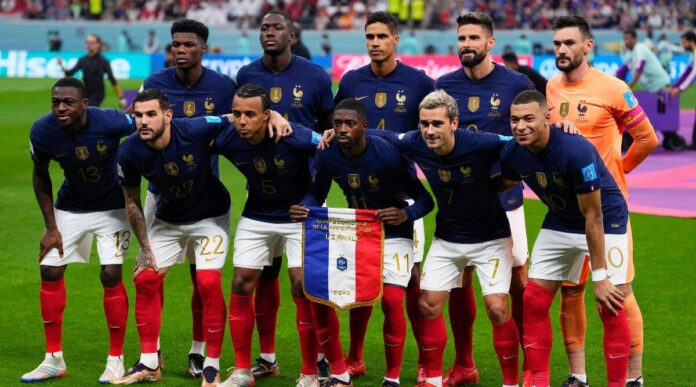 Listen to Podcast:
Defending champion France has been infected with a virus, which may cause the team's starting center-back duo to miss the FIFA World Cup final against Argentina on Sunday (December 18, 2022).
According to ESPN Report, Raphael Varane is showing mild symptoms of the virus, and fellow defender Ibrahima Konate has not left his room since feeling ill.
Two players with symptoms, defender Dayot Upamecano and midfielder Adrien Rabiot, were isolated earlier this week and did not play in France's 2-0 semifinal win over Morocco, according to coach Didier Deschamps.
Varane and Konate were two of five French players who failed to show up for training two days before the FIFA World Cup final against Argentina. Dayot Upamecano, Adrien Rabiot, and Kingsley Coman were all out of practice on Friday due to illness.
After Upamecano and Rabiot were ruled out of France's semifinal victory over Morocco, coach Didier Deschamps stated that the team was taking precautions to prevent the virus from spreading.
"In Doha, temperatures have fallen a little bit, you have air conditioning which is on all the time. There have been a few cases of flu-like symptoms. "We're trying to be cautious so it doesn't spread, and players have put in a lot of effort on the field, and obviously, their immune systems have suffered," said the coach, according to ESPN report.
Adrien Rabiot and Dayot Upamecano have recovered and will play against Argentina on Sunday, according to Deschamps.
"Dayot will be in shape. He hadn't been feeling well for three days… he had a fever, which impacted his strength. Given the difficult match we had, I decided not to play him and instead chose Konate, who has proven he is capable of playing at this level. Rabiot was sick, and while he felt better this afternoon, he stayed in the hotel. "We have four days to rest, so he should be better and ready for Sunday," Didier said.
France has suffered another setback after star players Paul Pogba, N'Golo Kante, Karim Benzema, Presnel Kimpembe, Lucas Hernandez, and Christopher Nkunku were ruled out due to injuries.
Ousmane Dembele stated during a press conference on Friday that the team was not concerned about the illness spreading to other players.
"That virus does not frighten us. Dayot and Adrien got a stomach ache, so I made them some ginger and honey tea, and they felt better. I hope everyone is prepared for the final. Dayot improved, and I believe everyone will be ready. We have taken precautions. "The first day, Dayot stayed in his room and we brought him food; the next day, he was back with everyone," Dembele explained.
Les Bleus are attempting to become the first team to successfully defend their World Cup title since Brazil in 1962.
Switzerland was also dealing with a cold outbreak, with two starters missing a crucial group-stage game against Serbia. The daytime temperature has dropped to around 25-27 degrees Celsius (77-81 degrees Fahrenheit) for the final week of the month-long tournament, which began with temperatures in the low 30s (high 80s). The first World Cup was moved from June and July, when temperatures in Qatar routinely exceed 40 degrees Celsius, to November and December (104 F)
"Temperatures have dropped in the last few days, and you should always be cautious," Deschamps said. "In terms of the virus, we're not particularly concerned."
Subscribe to Our Latest Newsletter
To Read Our Exclusive Content, Sign up Now.
$5/Monthly, $50/Yearly