Use Your Smartphone as a TV Remote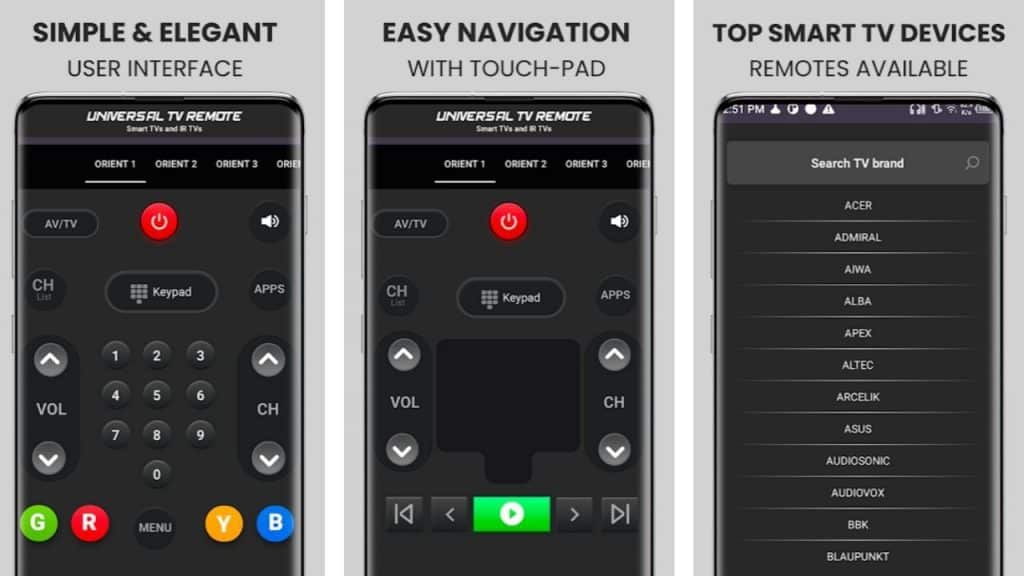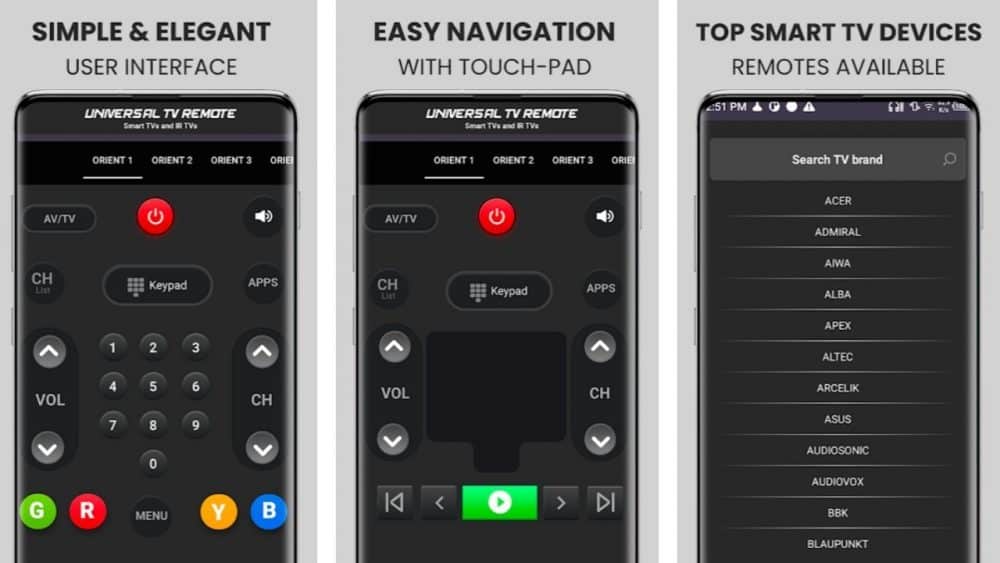 Need a quick solution for a broken or lost TV remote? Your smartphone is the key to never again being frustrated by missing the remote control. In this article, we will discuss how you can use your smartphone as a universal remote. And, then you can control your TV by using your mobile device. 
Remote control lifehack
There can be various causes you might find yourself requiring a backup remote: the kids lost it or the regular TV broke and it requires new batteries. Because the size of the remote is getting smaller and smaller, It becomes a daily struggle to find the remote when it is lost in the sofa pillows.
What devices to use
You can basically use any smartphone no matter whether it is an iPhone or Android. You can also use a tablet or an iPod touch. If you have an older smartphone lying around you no longer use,  replace it as a backup remote.
Quick set up
The great news is you can set up your mobile phone in just a few minutes to use as an additional remote control for TV. So, next time you want to change the channel of your TV and can't find the remote, then don't go on an epic search, just grab your smartphone. We will go through the entire process below.
Get the apps
You will require a few applications to get the ball rolling. There are various kinds of applications to download, and they are all totally free. You can get a basic TV remote app, general streaming service apps, apps for your streaming device. These applications that are most helpful for you will rely on if you especially use your streaming device or smart TV.
Remote Control app for tv
There are many remote control apps for tv on Google Play or App Store for Android mobile phones. Some highly rated applications for iPad and iPhone are Universal Remote TV smart and control remote universal. These applications work over WiFi and are consistent with most main manufactures like LG, Sony, Samsung, and detect your TV automatically creating setup time primarily nil. 
Smart tv remote app
The IR (infrared) blaster is officially an advanced feature these days. It is becoming a unique feature since phones are attempting to remove as many ports as possible. One of the useful kinds of it is a remote control for primarily anything with an IR receiver. That can include cameras, thermostats, TVs,  air conditioners, and other such things.
Many ecosystems give their own remote applications these days. Samsung has Samsung-made remote apps. LG TVs have LG-made remote apps as well as Apple, Vizio tv remote, Roku, Google, and most others. Here is a list of top Android or smart tv remote apps:
AnyMote

Google Home

Roku

SURE Universal Smart TV Remote

Twinone Universal TV Remote

Unified Remote

Xbox

Yatse

TV manufacturer apps

 Phone manufacturer apps
Samsung tv remote app
Simply download a remote application to any mobile device or smartphone whether it is an iOS or Android device, just sync it with your TV. If you take the time to set the Samsung smart things application, you can also use universal remote apps on your smartphone to work your other home entertainment devices. The top television remote applications for streaming devices and smart televisions vary from tv brand and remote control functionality. Below is a shortlist of the best Samsung tv Remote App:
AnyMote Smart Universal Remote App

Mi Remote App

Peel App

Unified TV App

Amazon Fire App

Roku App

SamRemote App
Streaming services apps
You can also get applications for just the subscription services you use. It could be a good option If you use the native application (i.e. built-in) in your smart TV. For example, you said that you watch only Netflix. Now you can download that single app and sync it with your TV to scan and manage your shows with your iPhone or Android.
Frequently Asked Questions
Which TV remote app really works?
The Android TV Remote app is officially verified by Google. You can use it to manage any Android Television machine that is on the same Wi-Fi network as your smartphone.
Can a Universal remote work on any television?
Mostly, yes, This remote must work on any TV. but it will depend on the model of your television and remote. Overall, this remote must work with all televisions made in the past ten years or so. 
What is a smart remote?
A smart remote is wireless remote control. You can control your device by using them. It has the capacity to control your device via your home's WiFi network. 
Conclusion
Because of technological advancement, We live in a digital world. Here you can do anything by using your smartphone. Now you can use your smartphone as a remote for your television. It is very simple and easy. You have to just download the remote application from your mobile like a smart TV remote, Samsung tv remote, then scan your device and your mobile will start performing the functions to control your television.  
Subscribe to Our Latest Newsletter
To Read Our Exclusive Content, Sign up Now.
$5/Monthly, $50/Yearly