Florida Guide, Tips for Choosing the Best Property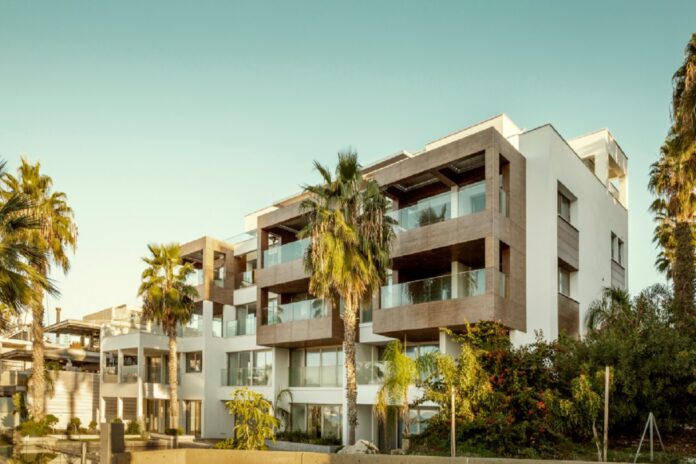 With more than 260 days of sunshine per year and close to 190 beaches, Florida is one of the most beautiful states in the nation. Along with California and New York, Florida features some of the most luxurious properties in number and market value. Similarly, as the stereotype goes, Florida is very attractive for seniors looking to retire near the coast in warmer weather. 
These factors coupled with the state's strong economy and business-friendly environment keep the demand for homes high. Sellers can sell their current homes and home builders have their hands busy developing residential properties in new communities throughout the state. 
Suppose you want to live near cosmopolitan urban metros, picturesque nature, and commuter-friendly neighborhoods. In that case, The Sunshine State is a fantastic place to move. Additionally, residents enjoy no individual income tax, and despite popular belief, living in many cities is relatively inexpensive. 
If you are in the market and looking for new homes in Florida, here are a few additional things to consider. 
Crime Rates 
According to safewise.com, Florida's 2022 violent and property crime rates are lower than national averages. In most states throughout the nation, crime rates have been increasing over the last two years; Florida is one of a few states to buck the trend and realize a decrease in crime rates.  
In Florida, violent incidents occur at a frequency of 3.8 incidents per 1,000 individuals; this represents a decrease from previous years and is below the national average of 4.0 incidents per 1,000 individuals. 
Although property crime rates are higher at 17.7 incidents per 1,000, residents enjoyed a 38% decrease from the previous year. The national average is 19.6 incidents per 1,000, or 1.9% higher than the state of Florida. Protection is key with a full 7 out of 10 Floridians reporting that they use home protection with security cameras and security systems are the most popular. 
Families looking to relocate to Florida should look for a house in one of the state's 50 safest cities and invest in home protection to decrease their chances of becoming a victim of crime. Buying a home in a gated community is another way to help keep the family safe. 
Risk of Harsh Weather 
While the weather is primarily pleasant year-round, hurricane season brings plenty of uncertainty for residents throughout Florida. Homebuyers looking for better weather conditions may want to look in the Jacksonville and Orlando areas where harsh weather is less prominent. Just expect heat and rain from May to September and a cool breeze from October to May. Due to these weather conditions, make sure your chosen property has a fully functional HVAC system to keep your home comfortable during summer.  
On the other hand, home insurance in at-risk suburbs is mandatory, so be sure to include the cost of insurance premiums when you're trying to determine how much house you can afford. This way, you can guarantee that your property is covered in case of loss or damage caused by natural disasters, including hurricanes.  
Community Amenities & Life 
While scores for urbanism and transportation in the state are relatively high, communities and suburbs in Florida offer a lot, too. Many of the most attractive suburbs include attractive amenities and are near entertainment and commercial centers. 
Most real estate experts recommend touring any community you may want to live in to ensure the community and surrounding area can support the quality of life and lifestyle you want. 
Florida has quality public schools and top-notch higher education. The state earned the 14th spot in the nation on WalletHub's States with the Best & Worst School Systems published in July 2022. U.S. News and World Report have Florida as the #1 ranked state for higher education in the country. The state certainly does education well. 
Residential hubs with parks and picnic areas are located throughout Florida, with many near beautiful beaches on the Atlantic Coast, the State's southern tip, and the Gulf of Mexico. For example, if you're looking for condominiums with luxurious features like floor-to-ceiling windows and expansive terraces. In that case, the Casa del Mar condominiums in Key Biscayne may be one of the best housing options in Florida. This residential development is near beaches, bike paths, state parks, and restaurants, making it an ideal home. In most cases, local surroundings are the chief factor in determining the quality of life and well-being. 
Therefore, to find a property with the best community amenities in Florida, consider working with a reputable real estate firm like Chatburn Living. They have the knowledge and resources to help you locate the luxury home that offers everything you need.   
Home Features 
While the location determines the resell value of most properties, quality home features and upgrades are also important. Therefore, look for spacious rooms and floor plans with open-concept living areas. Homes with large master retreats, walk-in closets, well-appointed kitchens, and patios are popular and sell well. Similarly, energy efficiency is important as it will help lower utility bills each month for the life of the home and often helps keep the home's temperature consistent and comfortable. 
Integrated technology is no longer reserved for the luxury market, it's built into many new construction homes and allows a homeowner to benefit from programmable thermostats, fiber internet, USB outlets, automation in fans and lighting, and more. Tech is becoming the norm in most new communities and remains important for higher-priced homes. 
Finally, if you're looking to be extra safe, ensure your home is spacious enough for an office. Remote trends have companies changing their policies at a moment's notice, making well-paying work-from-home jobs much easier to find. Even if that's not what you prefer, it may be required at certain times- better safe than sorry. The office doesn't have to be too big, especially if you don't plan on using it. 
With all that said, creating a list of what you want and need in your home is essential. The selection and buying process can be made much easier if you have a clearer picture of what you're looking for in a residential property.  
Even if you're purchasing a new home, getting an inspection is still important. By letting an expert inspect your prospective property and its home features, you'll know whether it has issues that make it unsafe and unprofitable in the future.  
Local Economy and Net Migration 
While remote work is breaking most barriers of entry, local economic indicators are still detrimental in the long run. Prosperous communities attract talent and hardworking people, which is apparent in Florida. When net migration trends are favorable, urban development picks up, crime decreases, and residents get better access to amenities.
This is why many people are moving out of San Francisco and looking at states along the South. Florida has been one of the most popular states to move to for years and enjoys positive net migration. Overall, the economy in Florida looks bright, which is certainly something to know about before making a move, even if you have a job.
Subscribe to Our Latest Newsletter
To Read Our Exclusive Content, Sign up Now.
$5/Monthly, $50/Yearly