Know About the Different Kinds of Yarns Used in Super Silt Fence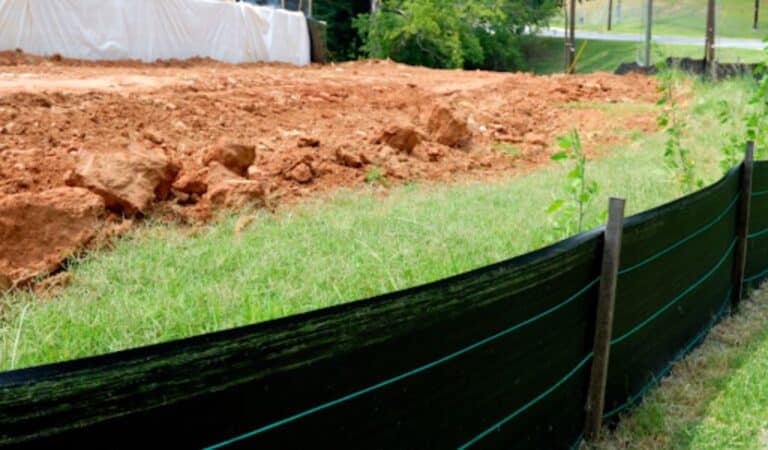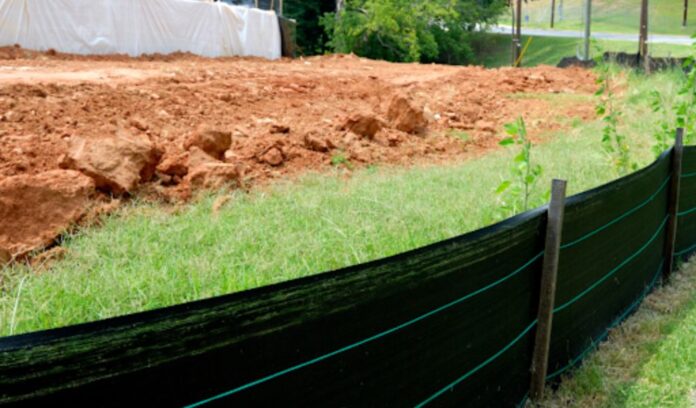 Silt barriers aid in preventing erosion on building sites and preventing silt and sediment from contaminating roadways, water bodies, etc. These fences have a high level of strength and a controlled level of permeability thanks to their construction from woven polypropylene fabric. The selection of silt fence made from geotextile fabrics has undergone quality inspection in accordance with global standards. A super silt fence is a transient obstruction made of geotextile fabric that is woven. It mostly collects coarse sediments that are carried by overland flow. Runoff that is heavily laden with sediment is momentarily impounded by silt fences, which reduce the flow rate and allow material to settle out of the water. Concentrated discharges of water containing silt cannot be treated by them.  
Use of Super Silt Fences in Different Industries

 
A super silt fence is used to hold soil in place on disturbed ground, such a construction site, until the disturbance-causing operations are sufficiently finished to allow for the start of revegetation and long-term soil stabilization. When soil is retained on a construction site rather than being washed into natural water bodies (such as streams, rivers, ponds, lakes, and estuaries), aquatic habitats are preserved and harbor channels aren't clogged with silt. Designers and contractors should always take into account channelling sediment-laden rainwater to a sediment detention pond or other main sediment control practices in conjunction with the usage of silt fences.  
Super silt fence is used in various industries like agriculture, engineering, construction, and transportation. Some of their prominent features are UV shielding and UV protection. 
Know about Different Types of Polypropylene Yarns

 
ANITA-140SF

 
High-tenacity polypropylene yarns are weaved to build a stable and long-lasting structure in the woven geotextile ANITA-140SF, which enables the yarns to keep their relative position. It is non-biodegradable and immune to rotting, UV deterioration, and the majority of soil pollutants. The ANITA-140SF complies with the values of the properties of tensile strength, trapezoidal tear, permittivity, elongation, CBR puncture, and water flow rate, among others. The manufacturers take complete responsibility for the accuracy, completeness, or usefulness of this material.  
ANITA-100SF

 
In the woven geotextile ANITA-100SF, high-toughness polypropylene yarns are woven to create a stable and long-lasting structure that allows the yarns to maintain their relative position. It is not biodegradable and resistant to most soil contaminants, UV damage, and rotting. The ANITA-100SF meets the requirements of water flow rate, elongation, UV resistance, among others. 
ANITA-124SF

 
High-toughness polypropylene yarns are woven into the ANITA-124SF woven geotextile to form a strong, long-lasting structure that enables the yarns to keep their relative position. It resists the majority of soil pollutants, UV ray damage, and rotting and is not biodegradable.
Why is a Silt Fence Used?

 
To create a compartment for the sediment to settle in and lessen the chance that the sediment may undermine the silt fence, the super silt fence is folded. Depending on the required level of precision in the assessment of erosion, cleaning up and measuring the deposited silt in the field can be done after each storm, quarterly or seasonally using a portable hanging or platform scale. Silt fences and a tipping bucket rain gauge offer a simple, affordable way to measure the link between precipitation and hillslope erosion. The silt fences' trap efficacy is better than 90%, making them useful for estimating hillslope erosion. A silt fence is a perimeter control barrier to temporarily manage sediment at construction sites. It is constructed from a dense network of fabric that is deployed in the construction zone's water flow direction. Silt fences are simple to build and inexpensive to install. A super silt fence, once put in place, stops sediments from disturbed areas from moving into close-by waterways. Additionally, it can prevent debris from building sites from entering waterways or other bodies of water during storm water runoff, thus preventing soil erosion. However, silt barriers require constant upkeep to maintain their efficacy. 
Why Choose Anita Plastics?

 
Since 2005, Anita Plastics has provided services to the woven polypropylene sector. They stand by the quality and integrity of all of our products because of the thorough manufacturing process we have in place in India. The team offers incredibly low prices while assisting you in navigating the logistical difficulties. They offer top-notch customer support to make the purchasing experience simple. They keep a wide variety of bags, ground cover, super silt fence, spiral tubing, and other supplies in their various warehouses. They have the capacity to blind ship to your customers as well as send smaller shipments from our warehouse. Regardless of your needs, contact them by phone or email right away to learn how they can assist you!
Subscribe to Our Latest Newsletter
To Read Our Exclusive Content, Sign up Now.
$5/Monthly, $50/Yearly